Queens Night Market will return to Flushing Meadows Corona Park this spring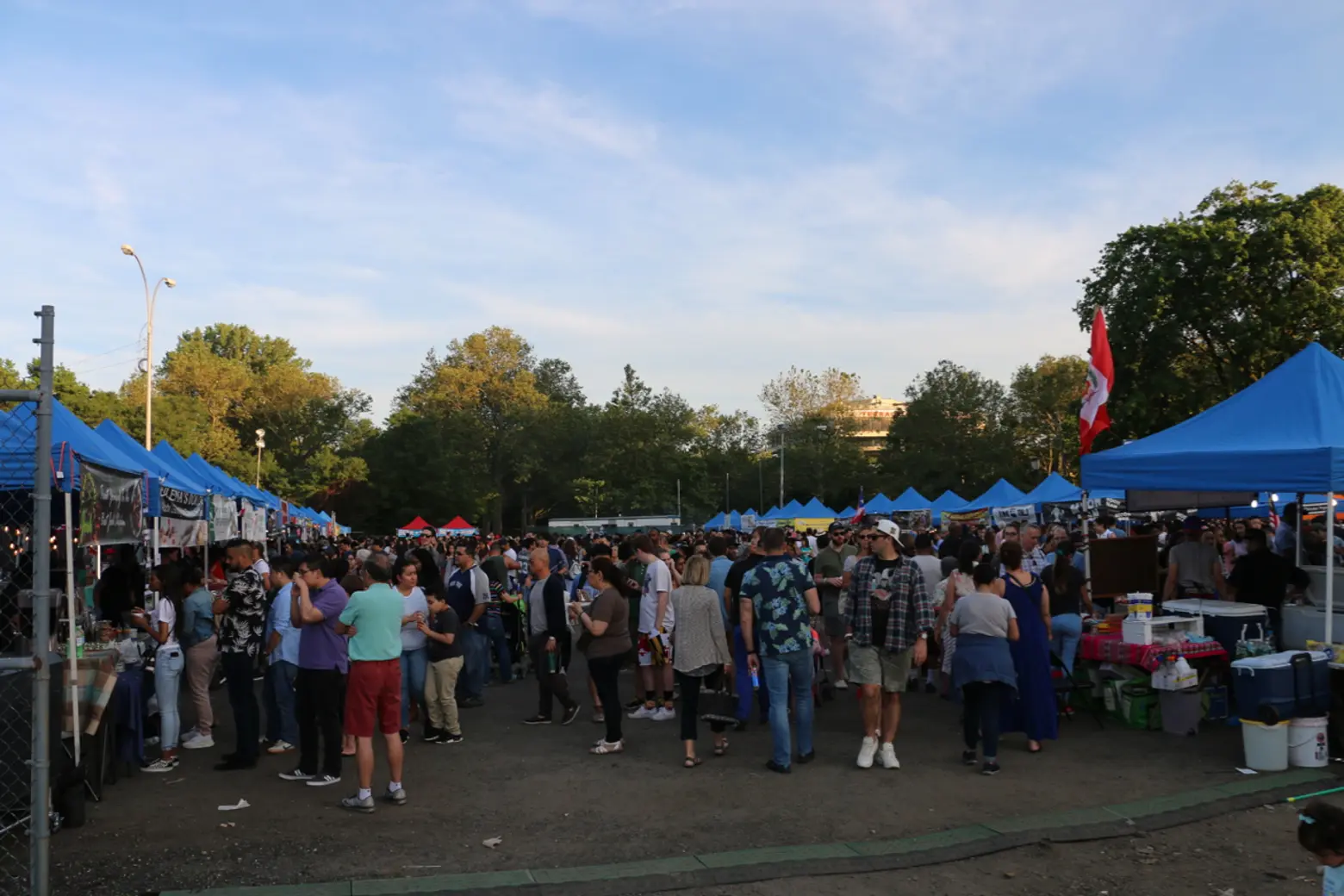 Photo credit: Storm Garner
After canceling its 2020 season because of the coronavirus pandemic, the Queens Night Market is set to return this spring. John Wang, founder of the popular open-air market, said he plans to kick off the event on April 17 at the New York Hall of Science at Flushing Meadows Corona Park, while keeping an eye on the city's COVID-19 metrics. The food market, open on Saturday nights, will tentatively run through October 30.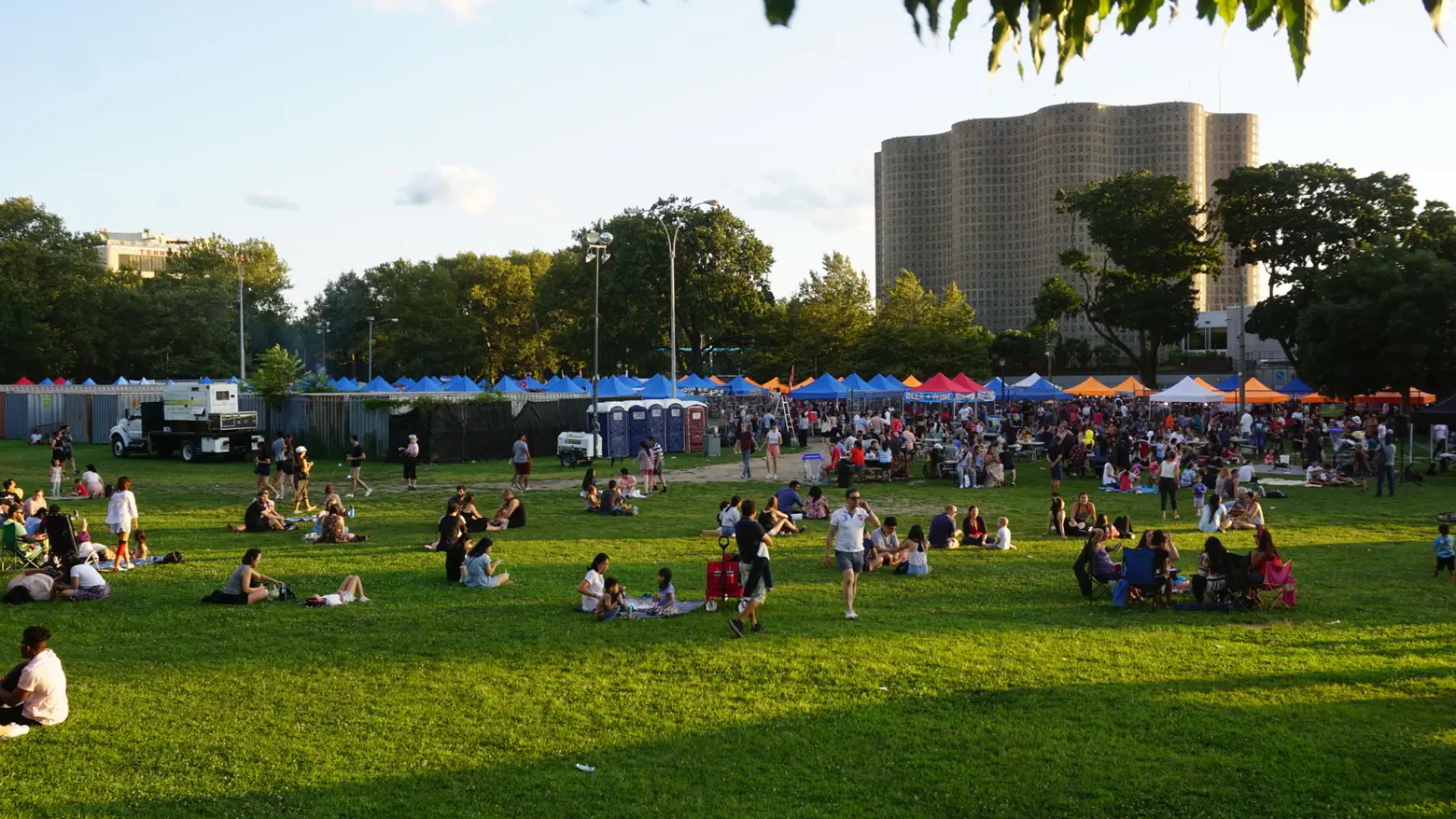 Photo credit: Sharon Medina
"Despite the current, tragic surge in pandemic numbers, we're optimistic we'll be able to open back up this year, and cautiously hopeful – without being delusional – that it'll be on schedule in mid-April if the vaccine rollout becomes expedient and efficient," John Wang, founder of Queens Night Market, said in a press release.
"I know we're just a tiny speck in the cultural and economic landscape of NYC, but hopefully the reopening of the Queens Night Market can come to represent a collective sigh of relief or even some small celebration of solidarity among the remarkably diverse lives and communities that make up this city."
The Queens Night Market remains one of the most diverse food markets in New York. Since its start in 2015, the market has featured vendors from 90 countries and has helped launch 300 new businesses. The "curatorial mission" of the market is to feature "traditional foods that may be hard to find in NYC, made by the people who grew up eating them," as the press release describes.
Wang said he is committed to keeping the Queens Night Market's $5 price cap on most food items (with some $6 exceptions) this year. "It certainly hasn't been easy to maintain the unique price caps on food with so many rising costs over the years," Wang said. "But our mission to be NYC's most affordable, accessible, and diverse community event hasn't changed, and the affordability aspect might be more important than ever as New York deals with the pandemic's economic fallout for years to come."
Cuisines from around the world will still be on the menu during the 2021 season, including dishes like Portuguese pastéis de nata, Filipino balut, dinuguan, and lugaw, Romanian chimney cakes, Cambodian fish amok, Tibetan momos, and much more.
The market is currently accepting vendor applications for the upcoming season. Vendors interested in particpating should apply online here.
RELATED: