Historic Neir's Tavern honored with street co-naming in Queens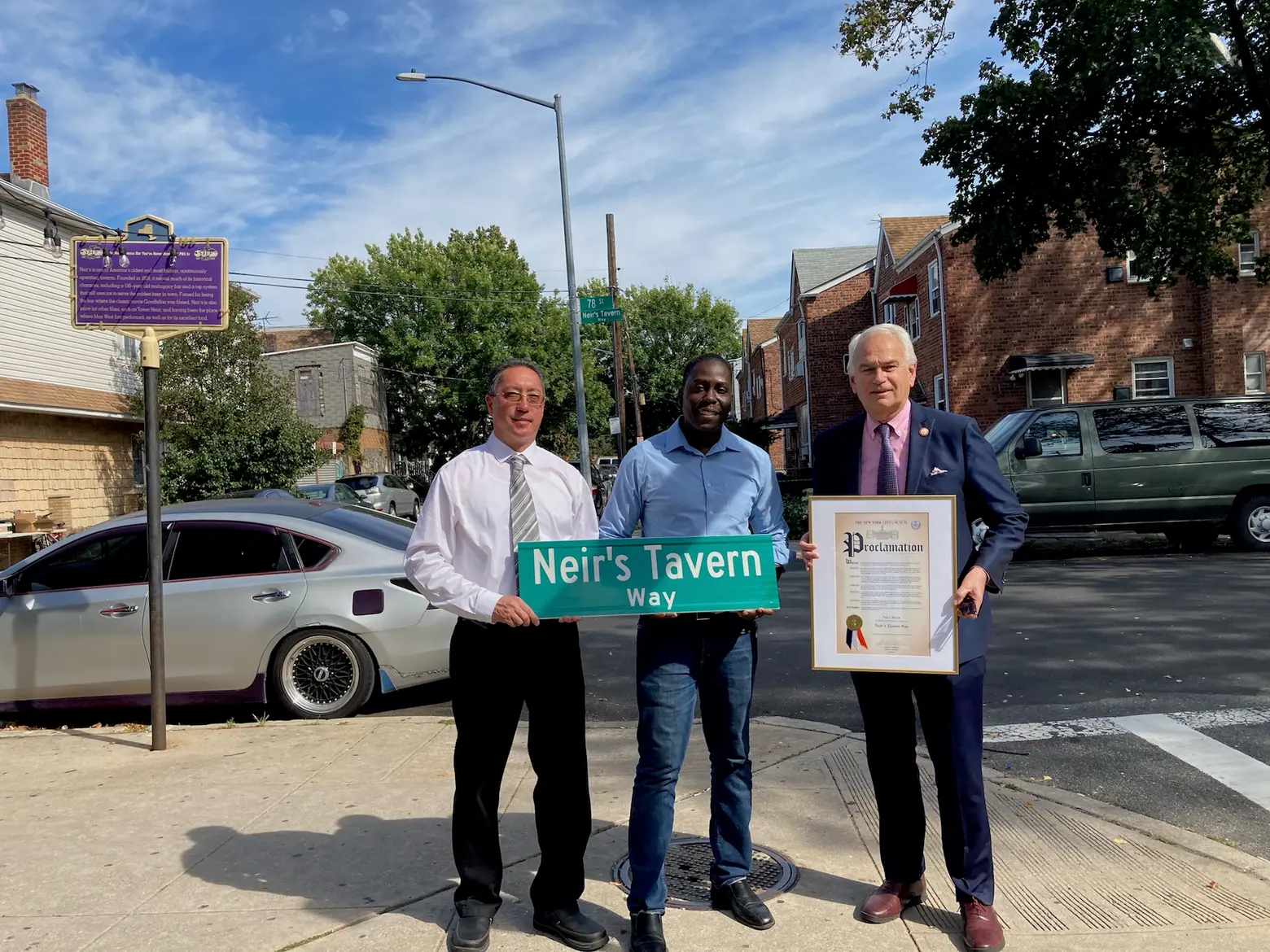 Photos courtesy of Neir's Tavern
After a rent increase and the coronavirus pandemic left the fate of Neir's Tavern in question, the history of the nearly 192-year-old Queens establishment will be preserved forever following a street co-naming ceremony Saturday. The intersection of 78th Street and 88th Avenue in Woodhaven is now known as "Neir's Tavern Way," honoring the waterhole that opened on the corner in 1829 and is considered New York City's oldest bar.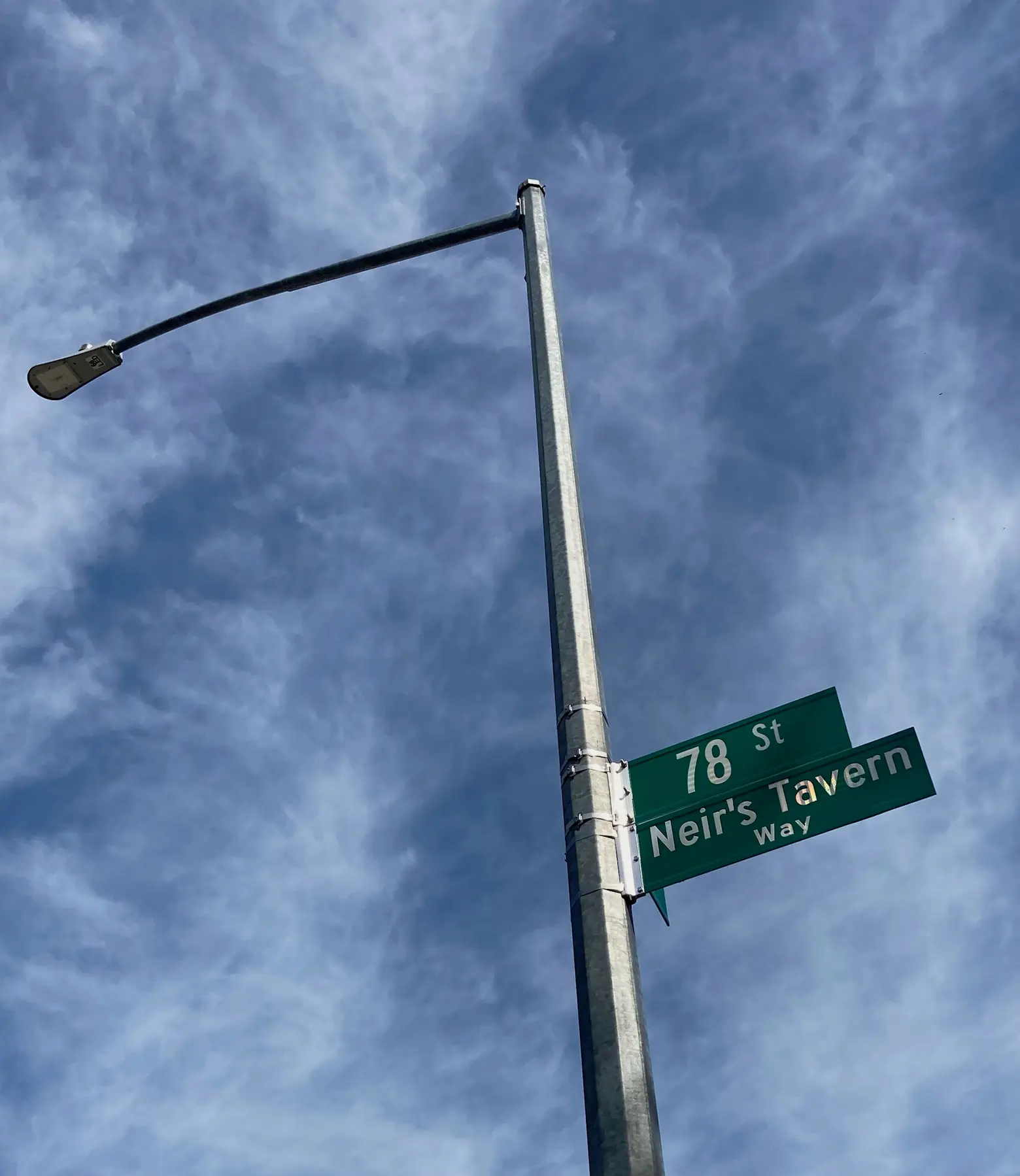 Council Member Robert Holden, who represents parts of Queens, including Woodhaven, sponsored legislation for the street co-naming, which was passed earlier this year.
"I'm very proud of how our community came together to save this storied establishment and to further preserve its place in Queens history with the street co-naming," Holden said in a statement. "Here's to another 191 years of the 'most famous bar you've never heard of!'"
After the building's landlord raised the bar's rent in January 2020, Neir's Tavern owner Loycent Gordon announced he would have to close the beloved bar and grill. After calls from Gordon and the local community for assistance, Mayor Bill de Blasio stepped in and helped broker a temporary agreement between Gordon and the landlord.
Last October, a five-year lease agreement was signed, with the option to extend for an additional five years.
While Covid-19 forced the tavern to close in March 2020, Neir's reopened for outdoor dining that July and has continued to serve patrons since, despite the financial struggles of operating during a pandemic.
Helping them stay afloat, the bar received in May a $40,000 grant from American Express and the National Trust that will go towards renovation and restoration projects necessary to keep the bar open.
"I want to thank Council Member Holden and Former State Assembly Member Mike Miller for this stamp of approval that Neir's Tavern has graduated to a priceless institution and should be preserved forever," Gordon said in a statement.
"A special thank you is in order to every one of you who have stuck with us throughout the years even when we weren't perfect. You knew our heart was in the right place and we owe you tremendously. Neir's Tavern will forever go down in history as we aim to reach our 2029 Bicentennial."
Founded in October of 1829, Neir's is considered the oldest bar in the city, nicknamed the "most famous bar you've never heard of." It has been featured in films like Goodfellas and in an episode of Anthony Bourdain's Parts Unknown.
An effort to landmark the bar to preserve the space was denied by the Landmarks Preservation Commission in 2015, which said the property "did not rise to the level of significance necessary for designation," as 6sqft previously reported.
RELATED: