Herzog & de Meuron will turn Gowanus' graffiti-covered 'Batcave' into an art production factory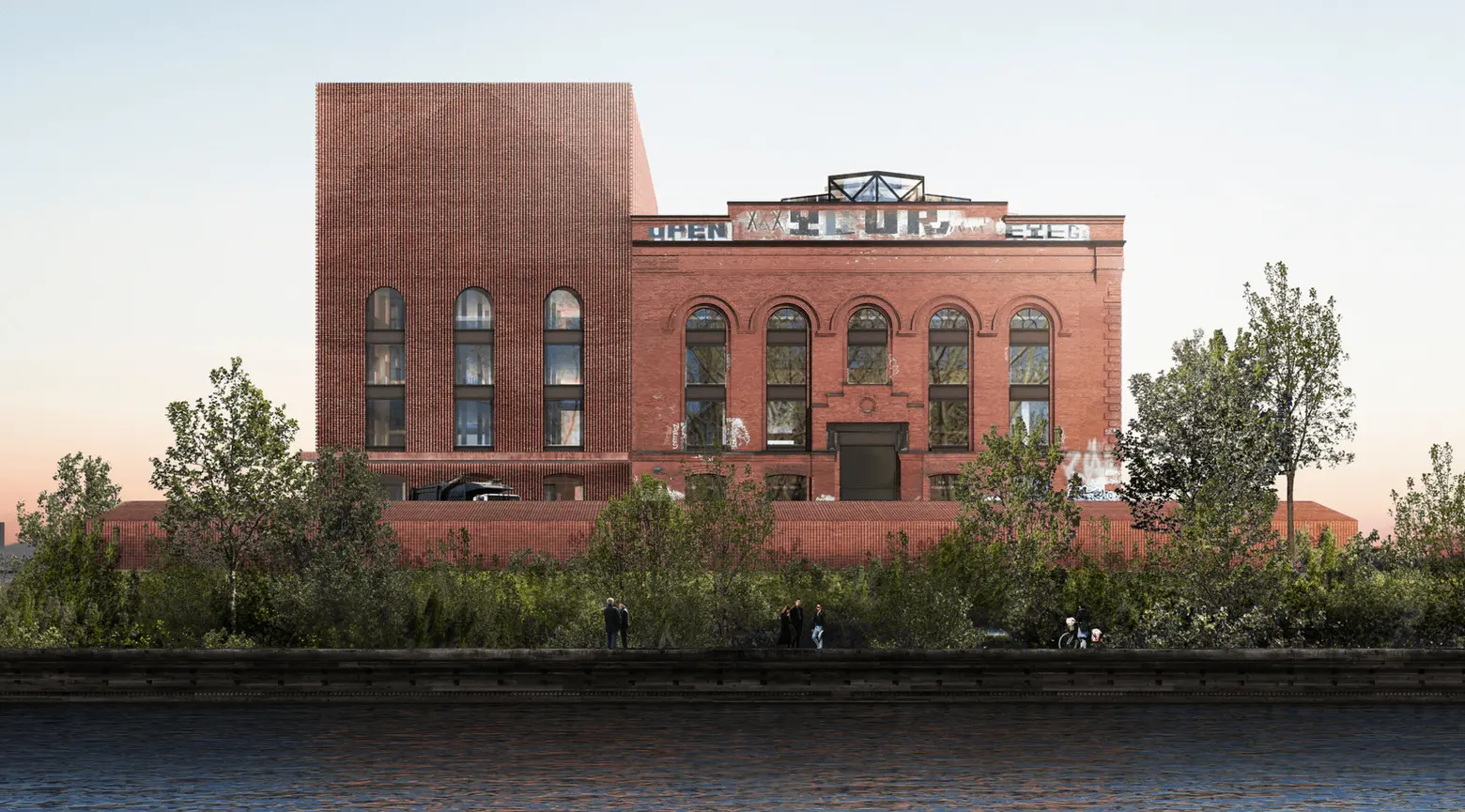 Rendering of Powerhouse Workshop via Herzog & de Meuron
Despite its Superfund status, the Gowanus Canal has ushered in a Whole Foods, an artisanal ice cream factory, and more than one high-end residential development, but one vestige of its gritty, industrial days has remained–the so-called Batcave. Build in 1904 as the Brooklyn Rapid Transit Company's Central Power Station, the warehouse was taken out of service in the '50s, becoming in the 2000s a home for squatters, venue for impromptu dance parties, and unofficial street art display. But it looks like the former warehouse will now join the ranks of its Brooklyn-esque neighbors, as the Times reports that Pritzker Prize-winning Swiss architecture firm Herzog & de Meuron will transform the space into an art production factory and exhibition space to be called the Powerhouse Workshop, though it will preserve the iconic graffiti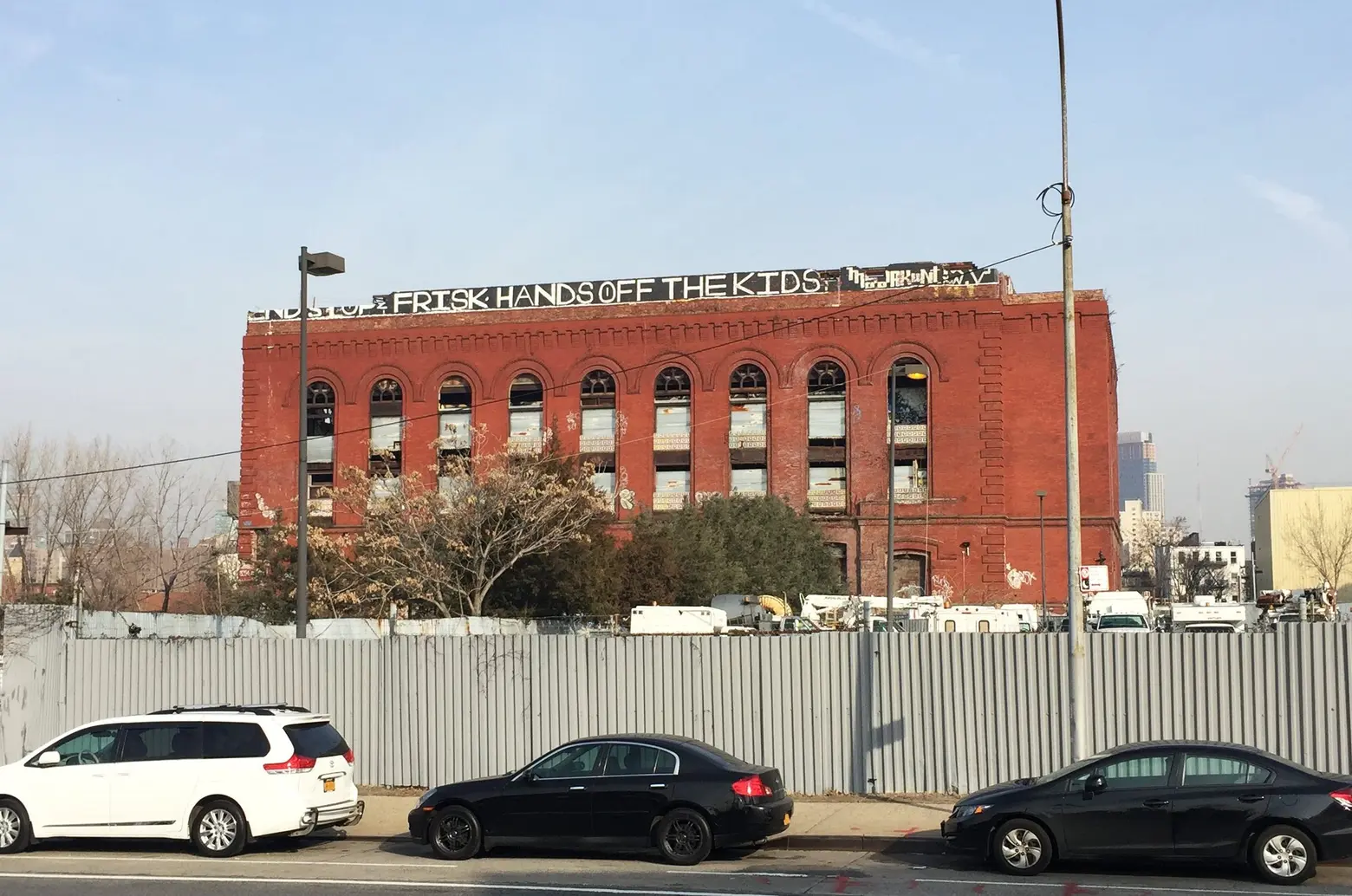 The project is being spearheaded by the nonprofit Powerhouse Environmental Arts Foundation, whose founder, philanthropist Joshua Rechnitz, acquired the property for $7 million in 2012. He originally planned to turn it into studios but then learned of the community's need for a fabrication space. Executive director Katie Dixon told the Times, "The building has long been a destination for artists, and we wanted to keep it that way." It will house space for metalwork, woodwork, printmaking, ceramics, and fiber art, as well as exhibit space.
The architects will reconstruct the Boiler House, which was demolished in the 1950s. The new six-story building (on the left in the rendering) doesn't make reference to the original pitched roof and smokestacks, but rather is a flat rectangle. "It's always a very slippery slope how much you let the original building influence your designs," said Ascan Mergenthaler, a senior partner at Herzog & de Meuron who is overseeing the project. "We only take the things that make sense for operations today and throw the rest away."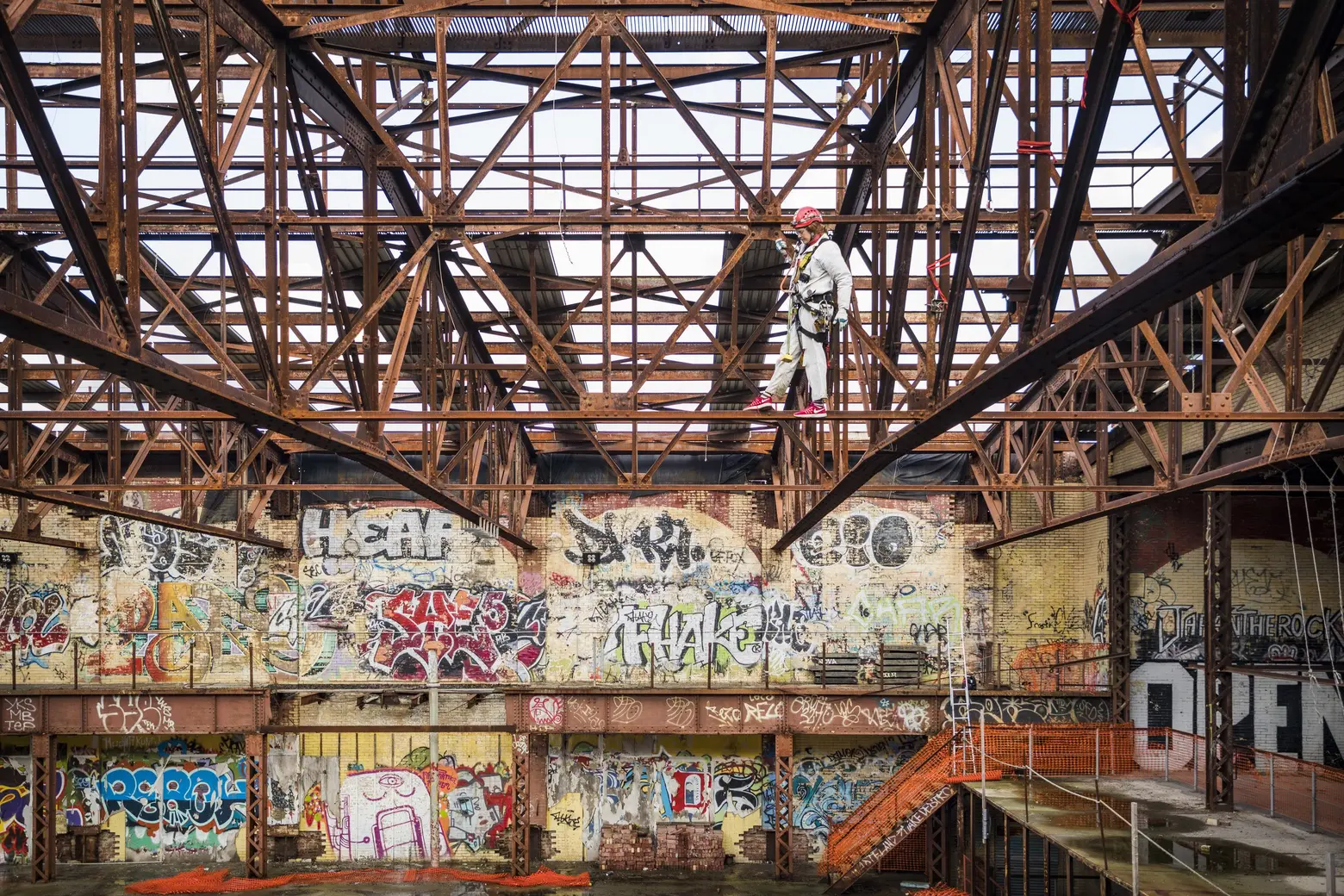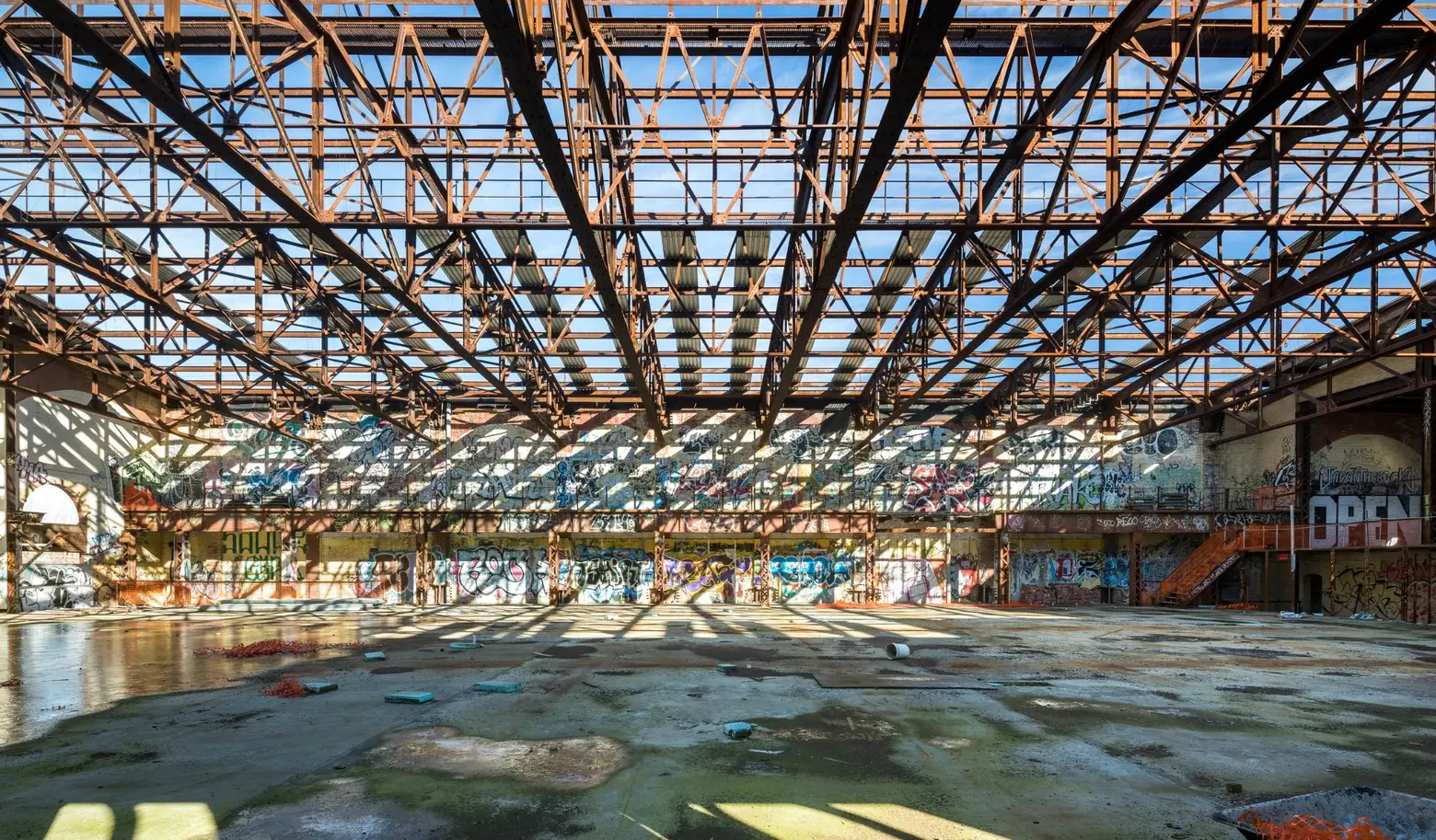 The firm's other main task is to renovate the existing Turbine Hall. Though it does require structural work, its graffiti will be preserved and its 25-foot open roof will be glassed over to serve as the main event/exhibit space.
As the Times notes, the project is not a new model for them; their "breakout project" was the Tate Modern, which transformed London's former Bankside Power Station into one of the world's most famous art museums. "In Brooklyn, the designers are attempting the reverse, transforming a hub of underground culture back into an industrial complex, albeit for manufacturing art," they explain.
Site work is expected to begin this year with completion by 2020.
[Via NYT]
RELATED:
Current views courtesy of Powerhouse Environmental Arts Foundation