City eyes Gowanus Canal as the next 'Little Venice'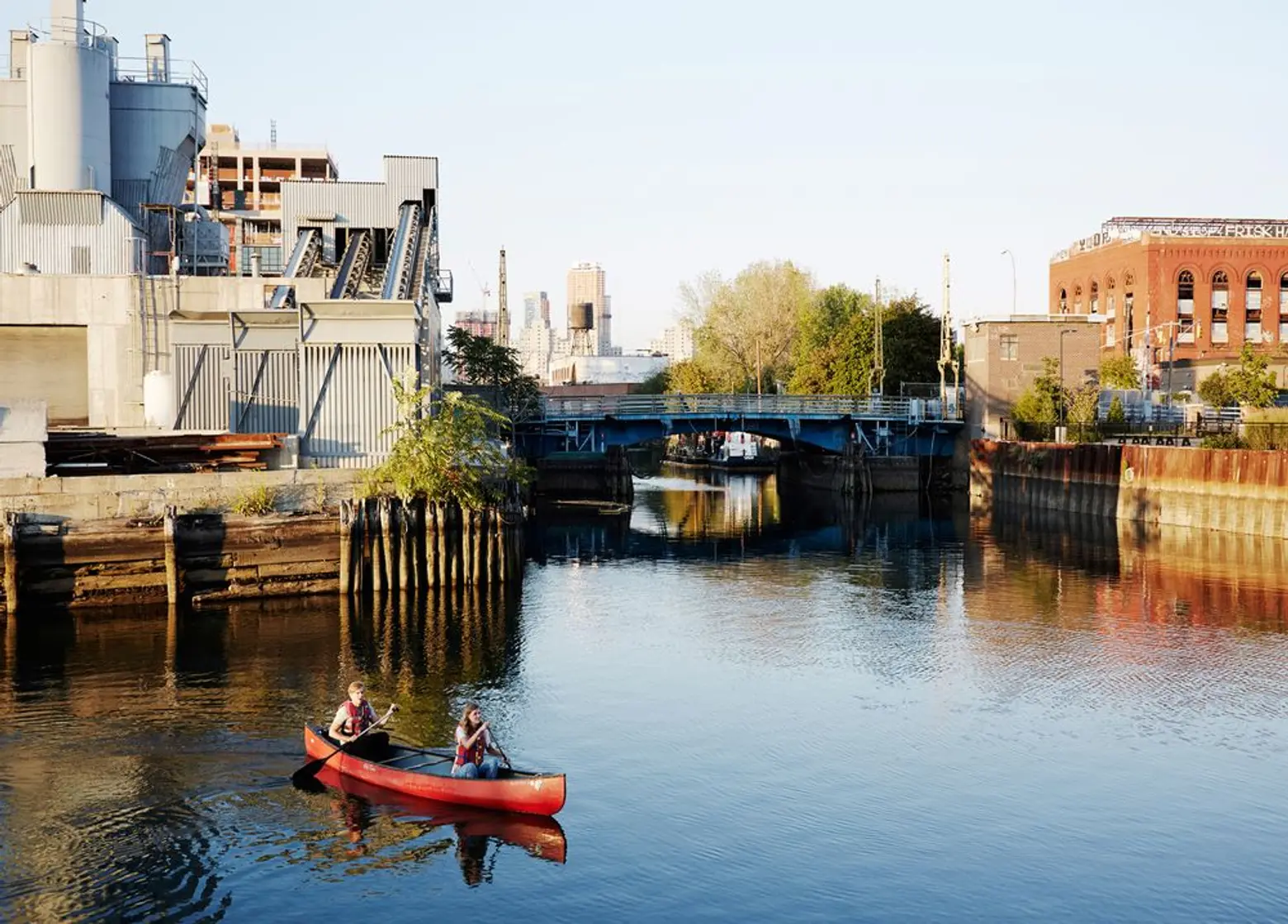 Rezoning and the promise of public right-of-way on the west Brooklyn Superfund canal could bring an esplanade like Williamsburg's, a recreation area and lots of new development. The light-industrial zone wedged between pricey Park Slope and Carroll Gardens hasn't accurately been a polluted flyover zone for decades, but the fact that it now boasts a flagship Whole Foods with a rooftop farm hasn't gone unnoticed. As 6sqft reported recently, the canal-side enclave, despite the sometimes-fragrant waterway in its midst, is on a par with its neighbors as one of the city's most expensive neighborhoods. Now Crain's tells of rezoning plans and lucrative developments that could open the door for a public esplanade and waterfront amenities like those along the Hudson and the East River.

363-365 Bond Street, via Lightstone Group
Rezoning plans for the area have long been in the works, along with a detailed community-designed blueprint, spearheaded by the nonprofit group Bridging Gowanus, that outlines the shape the rezoning should take; residents have expressed concerned that rezoning could lead to "a bonanza of high-priced luxury housing."
New York city councilman Stephen Levin and fellow councilman Brad Lander helped complete a three-year study on how to best use the rezoning opportunity. The resulting report recommends preserving manufacturing and commercial space and creating incentives for developers to help implement big infrastructure projects like cleaning up the canal, installing flood protection and adding more affordable housing. The rezoning plan moved forward in October with a series of community meetings in which those topics were covered.
Though the area surrounding the Gowanus Canal was designated a Superfund site by the EPA in 2010, luxury developments like Lightstone Group's $350 million "Paris-on-the-Gowanus" at 365 Bond Street have prospered; the 438-unit building, where market-rate apartments start at over $2,000 a month for a studio and over $3,000 for a one-bedroom, is 70 percent leased, and the developer sold the neighboring land to Atlantic Realty Development for $75 million for a 268-unit rental building. It's not much of a trip from Paris to Venice (either the Italian or LA version), where canals don't always smell good but housing is lovely and expensive and tourists stroll and sip wine in canalside cafes.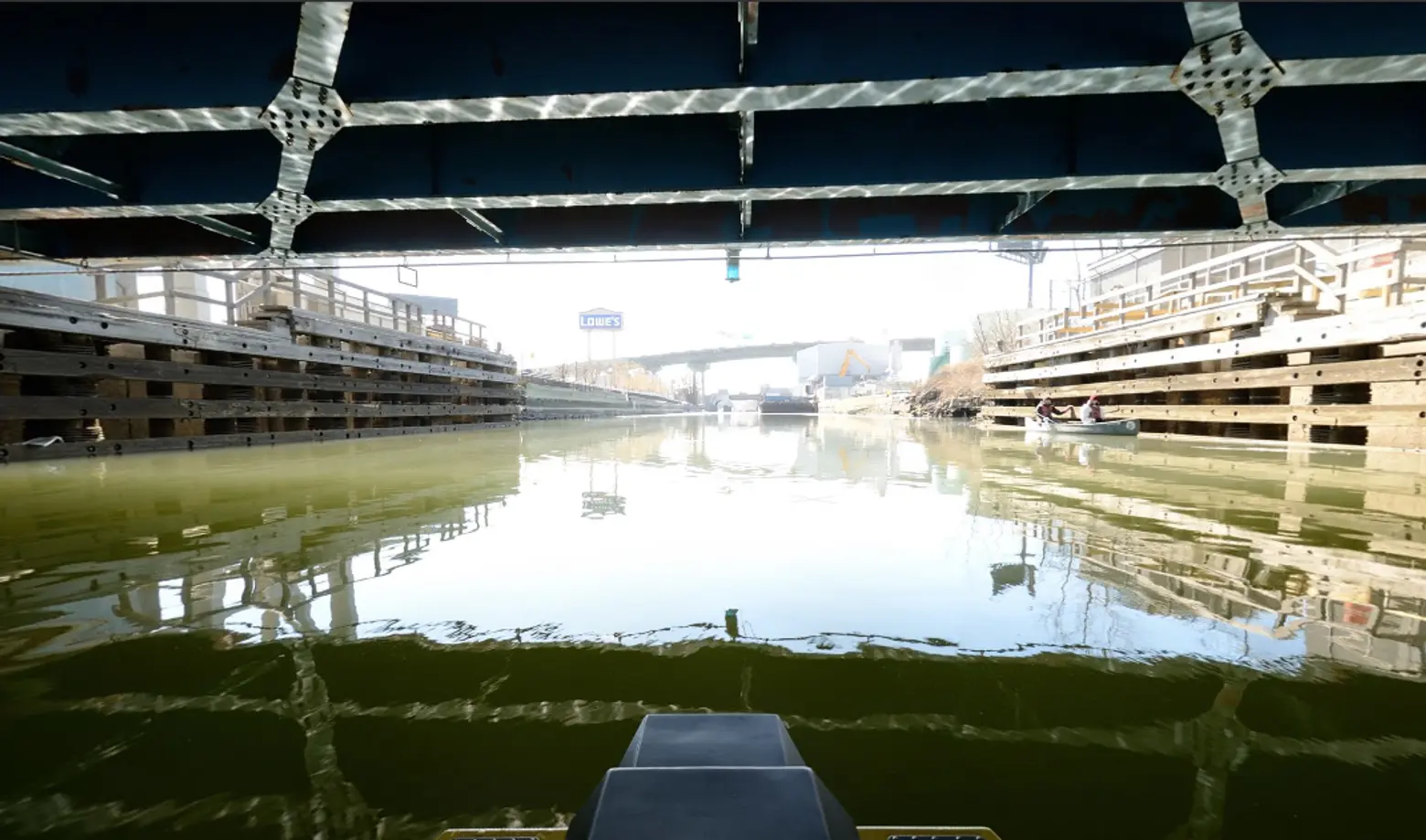 Kayaking on the Gowanus
Developers have long dreamed of "revitalizing" the low-rise light industrial zone; Crains quotes land-use attorney Mitch Korbey of Herrick Feinstein: "For years there has been a dream of creating a vision of Venice along the Gowanus Canal and it seemed fanciful, but now it feels like we're starting to get our arms around it." You can get an even earlier start by touring the canal by canoe.
The Department of City Planning is currently drafting the rezoning plan, and it's anyone's guess how much influence the Bridging Gowanus blueprint will have; details are expected to be released in the coming months, though getting approval in 2017 would be "ambitious" according to Levin.
[Via Crains]
RELATED: