Gowanus' historic Coignet Stone Building is for sale asking $6.5M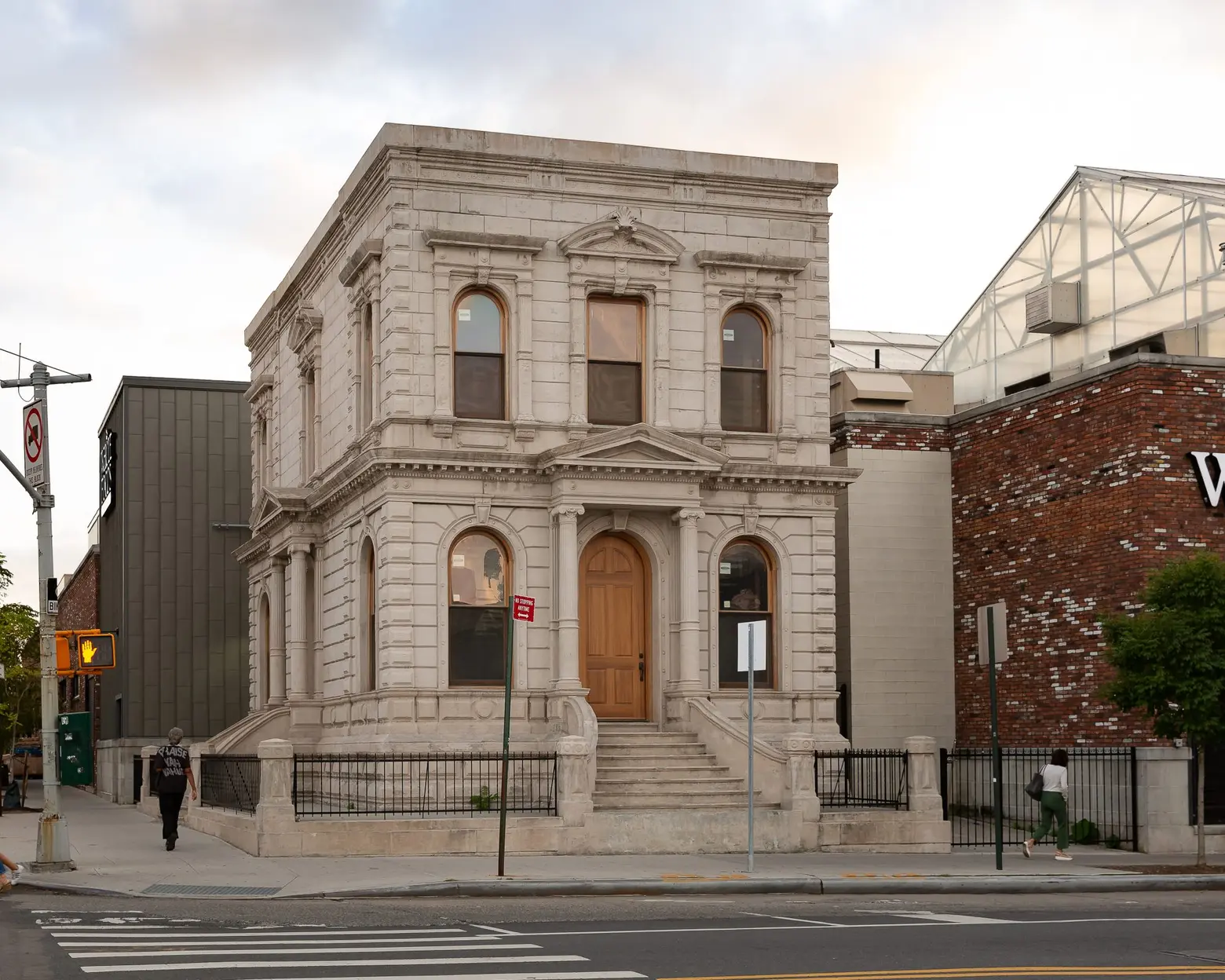 Photos by Vanessa DeGarcia, courtesy of The Corcoran Group
If there's one building that has come to represent the preservation movement in Gowanus, it very well might be the Coignet Stone Building. Built in 1873 as a showroom and physical advertisement for Francois Coignet's concrete construction company, it was the first documented concrete building in the city. Whole Foods purchased the property in 2005 and built its new supermarket next door, and the following year, the Coignet Buiding was landmarked. After years of neglect, Whole Foods completed a $1.3 million restoration in 2016, listing the property shortly thereafter for $6 million. It's now back for a hair more, and though a gut interior renovation is definitely required, it's being sold as a residential townhouse that has incredible potential.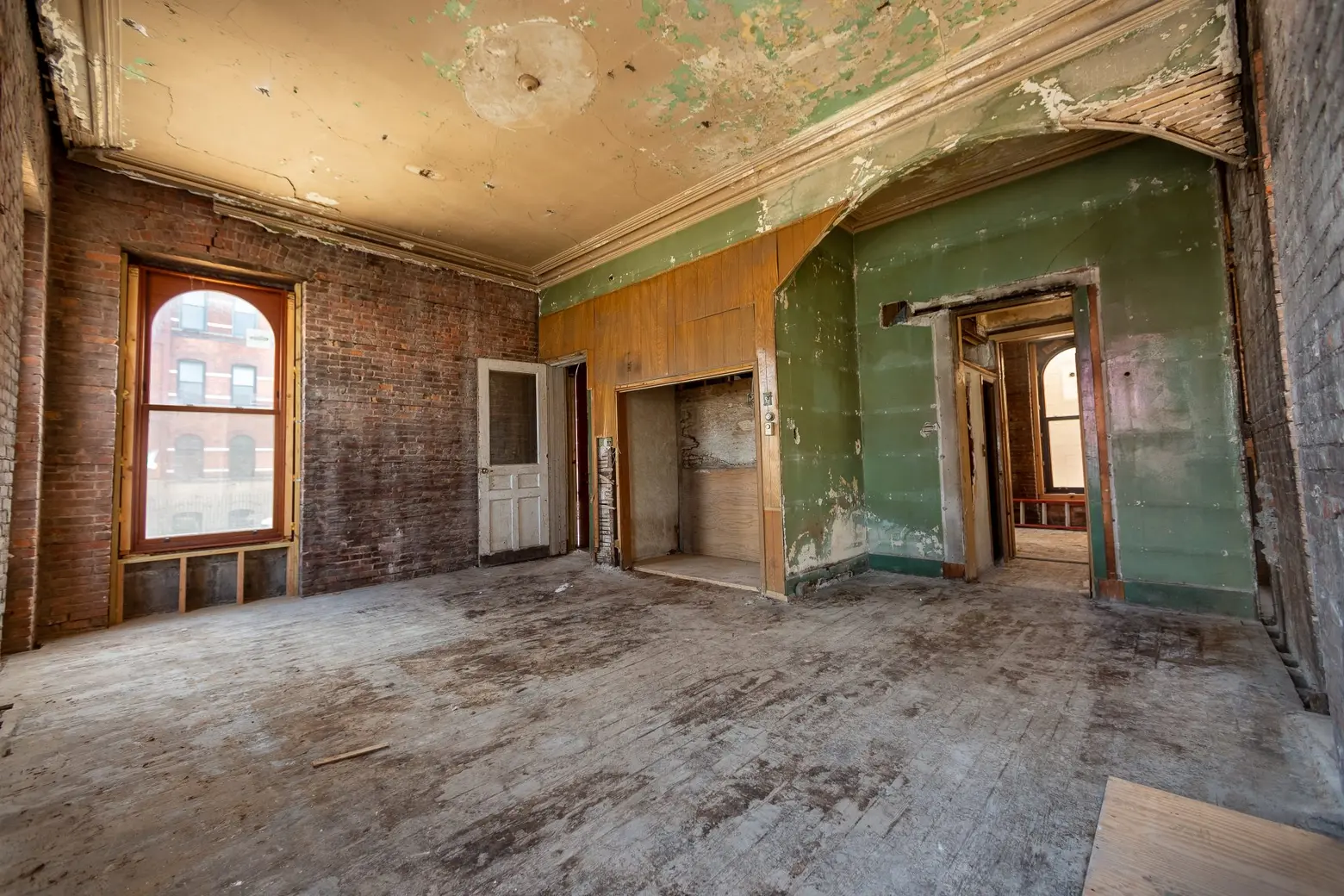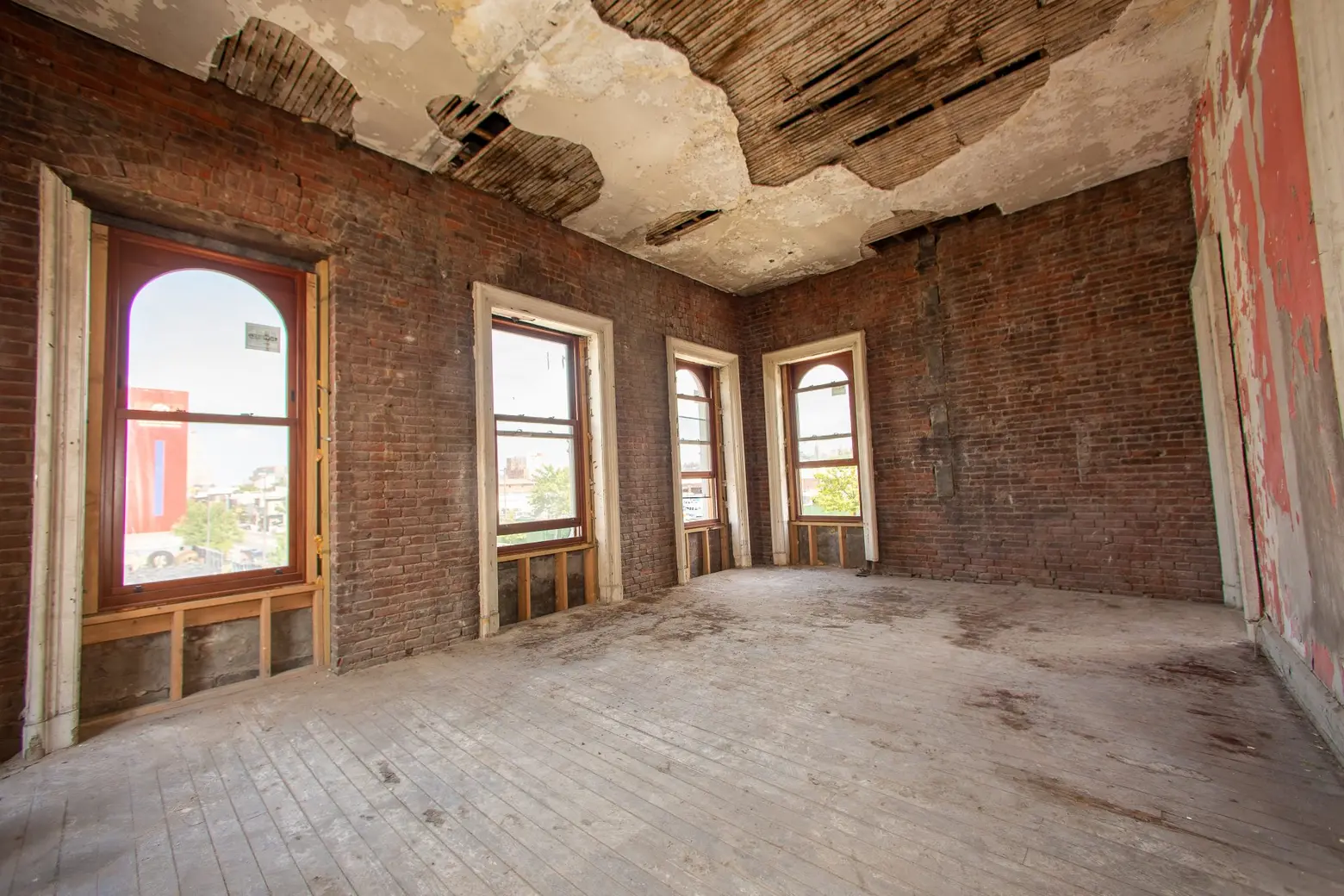 The building is technically commercial, but the listing touts three bedrooms and one bathroom, along with the original staircase, 12-foot ceilings, and a large basement. And, of course, the facade has been expertly preserved.
The Coignet Stone Building is one of only three landmarks in Gowanus, joined by Public Bath #7 and the Carroll Street Bridge. In June, the Landmarks Preservation Commission voted to calendar eight additional buildings across five properties in the neighborhood. This news came ahead of a Gowanus rezoning proposal that includes a waterfront access plan and allowance for taller buildings. Since Coignet is a landmark, it cannot be altered without approvals from the LPC, and since it is surrounded on both sides by Whole Foods, it's unlikely that its immediate environs would change any time soon.
[Listing: 360 3rd Avenue by Vanessa DeGarcia and Erica Nieves of the Corcoran Group]