After original church was destroyed on 9/11, construction restarts at new St. Nicholas Shrine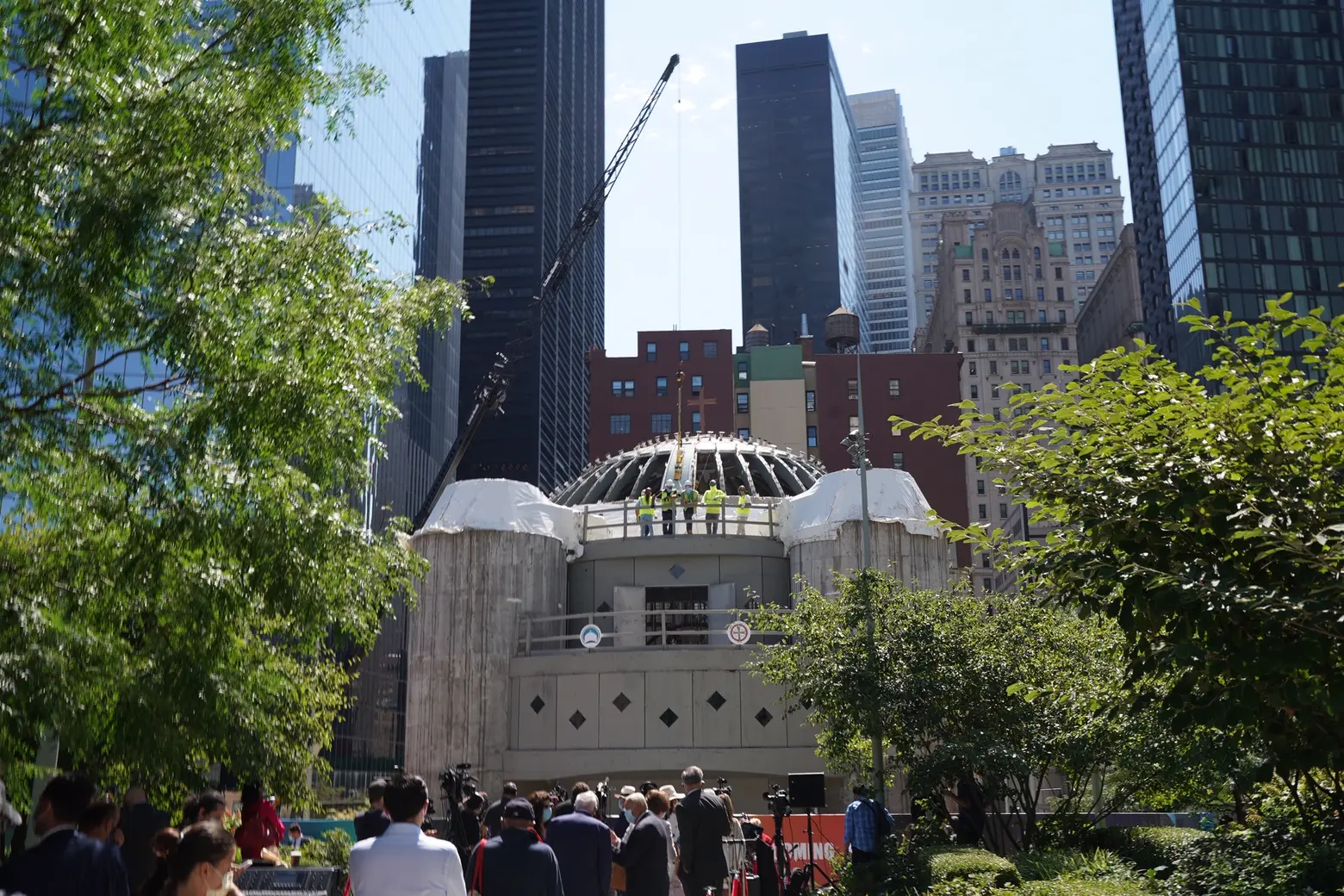 It's been nearly 20 years since St. Nicholas Greek Orthodox Church and National Shrine was lost in the attacks on 9/11, but today, Governor Cuomo announced the restart of construction on the new Santiago Calatrava-designed church. Work originally began in 2015, but stalled in late 2017 when the Greek Orthodox Archdiocese of America ran out of funding.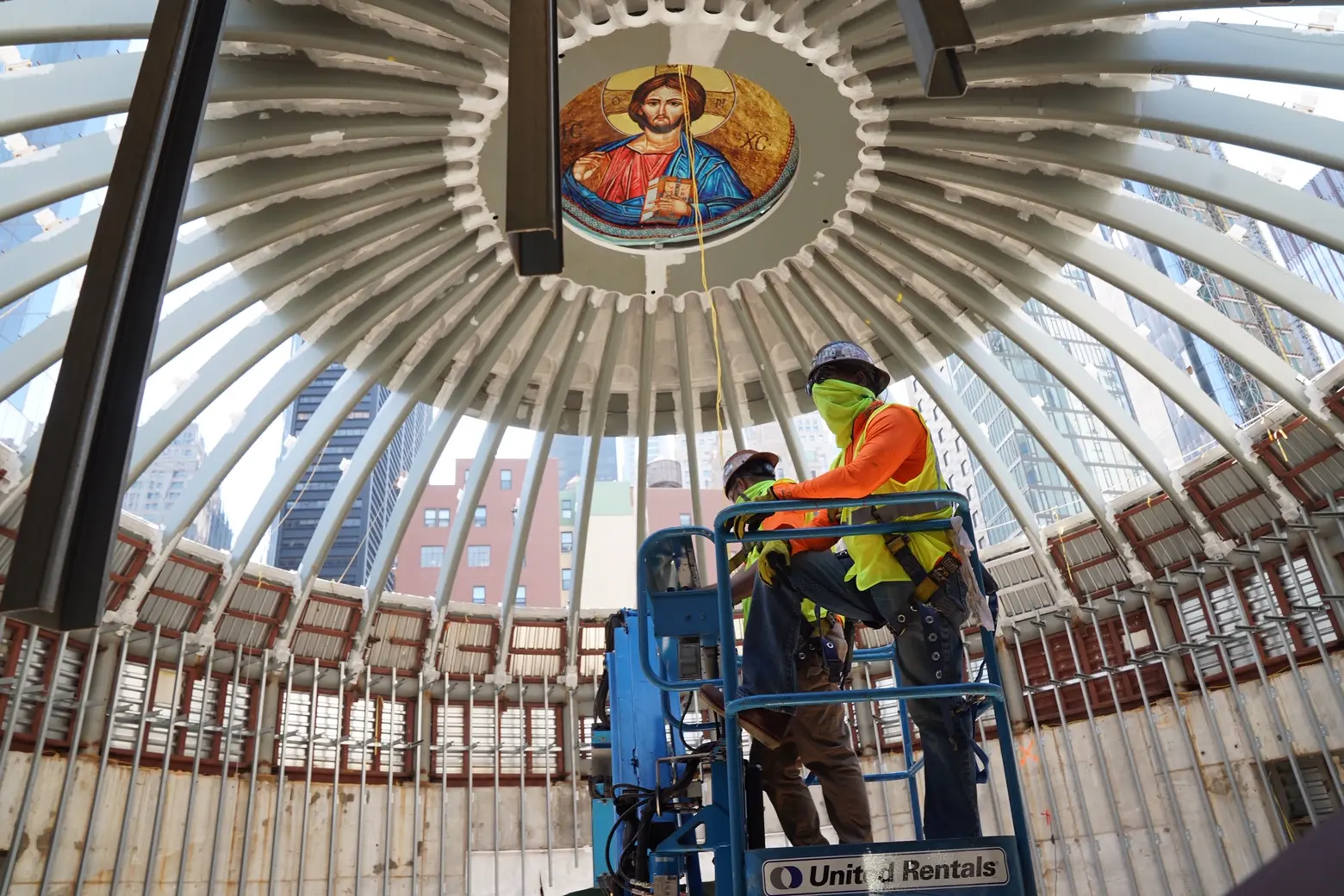 St. Nicholas Church, which was originally located at 155 Cedar Street, was the only house of worship to be fully destroyed during the September 11th attacks. Spanish architect Santiago Calatrava, who also designed the Oculus Transportation Hub at the World Trade Center, was commissioned for the project and designed it to resemble the Byzantine churches of Hagia Sophia and the Church of the Holy Savior in Istanbul. The 2013 estimate for the project was $20 million, but after its 50-foot dome topped out in late 2016, costs eventually ballooned to $78 million.
One year later, construction stopped when the archdiocese failed to make payments. In late 2018, the Port Authority, who owns the piece of land on Liberty Street where the new church is being constructed, first offered support in getting the project back off the ground. And at the beginning of this year, Governor Cuomo announced that a new nonprofit organization, the Friends of St. Nicholas, will work in conjunction with the Port Authority to resume construction, which finally kicked off today.
"When completed, the new St. Nicholas Greek Orthodox Church and National Shrine at 130 Liberty Street just south of the 9/11 Memorial Plaza will serve as a place of prayer and silent reflection and also house a nondenominational bereavement center for anyone seeking solace and strength at a time of loss," explains a press release from the governor's office.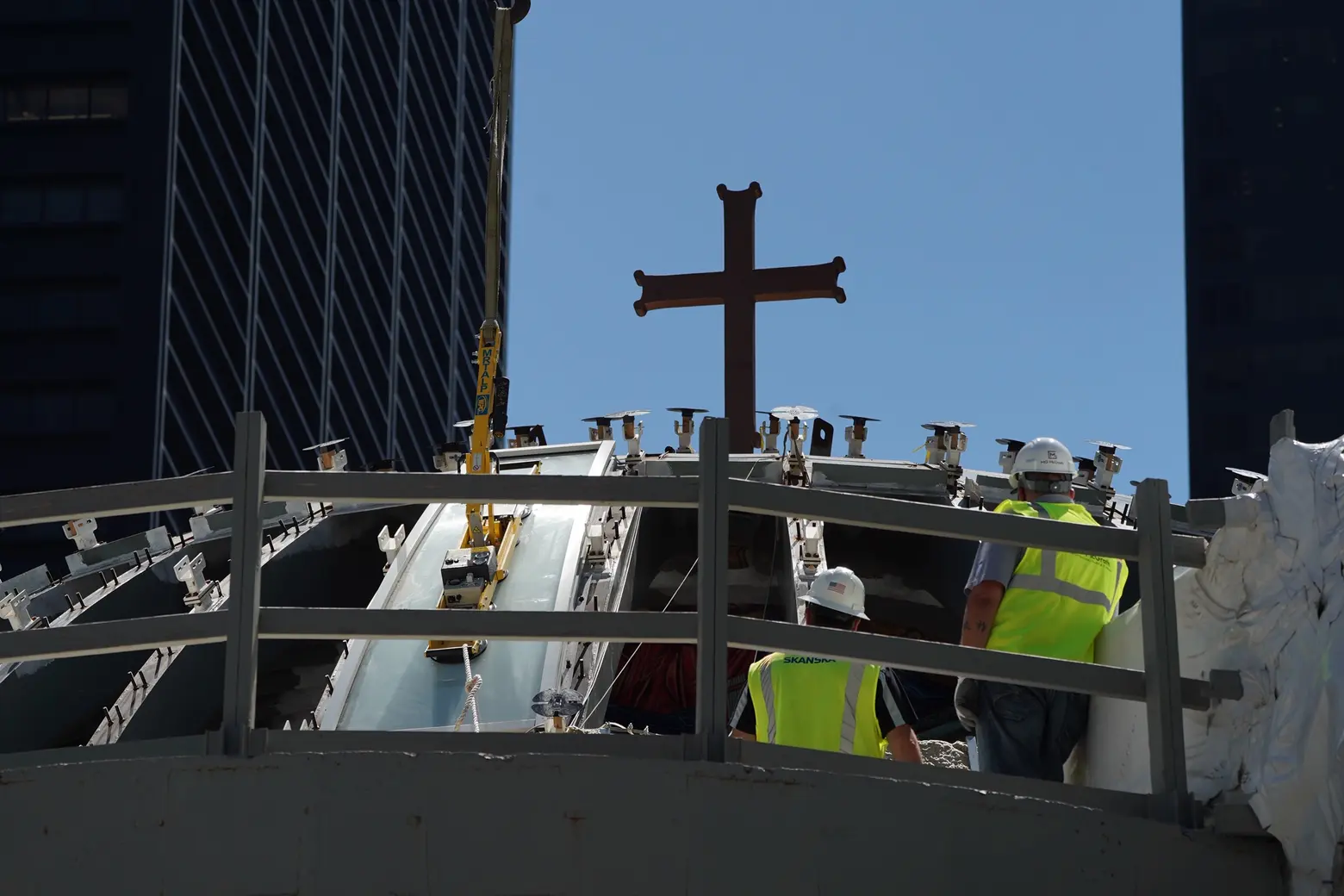 The structure will glow at night as "an ever-present beacon of hope on the World Trade Center campus" and feature a six-foot-three-inch Justinian cross.
His Eminence Archbishop Elpidophoros of America said, "Nearly twenty years ago, our Saint Nicholas fell with thousands of our fellow human beings lost in the ashes of 9/11, and countless others wounded in body, heart, and soul by a savage act of hatred and terror. We cannot, we must not, and we shall not let this stand. We are going to open the Saint Nicholas Church and National Shrine as a sign of love, not hate; a sign of reconciliation, not of prejudice; and a sign of the ideals that exist in this great American Nation, where one's religious liberty and freedom of conscience never excludes, but only embraces."
RELATED:
All photos courtesy of Governor Andrew Cuomo/Flickr