As plans for 5 WTC push forward, long-time FiDi residents seek more involvement in the process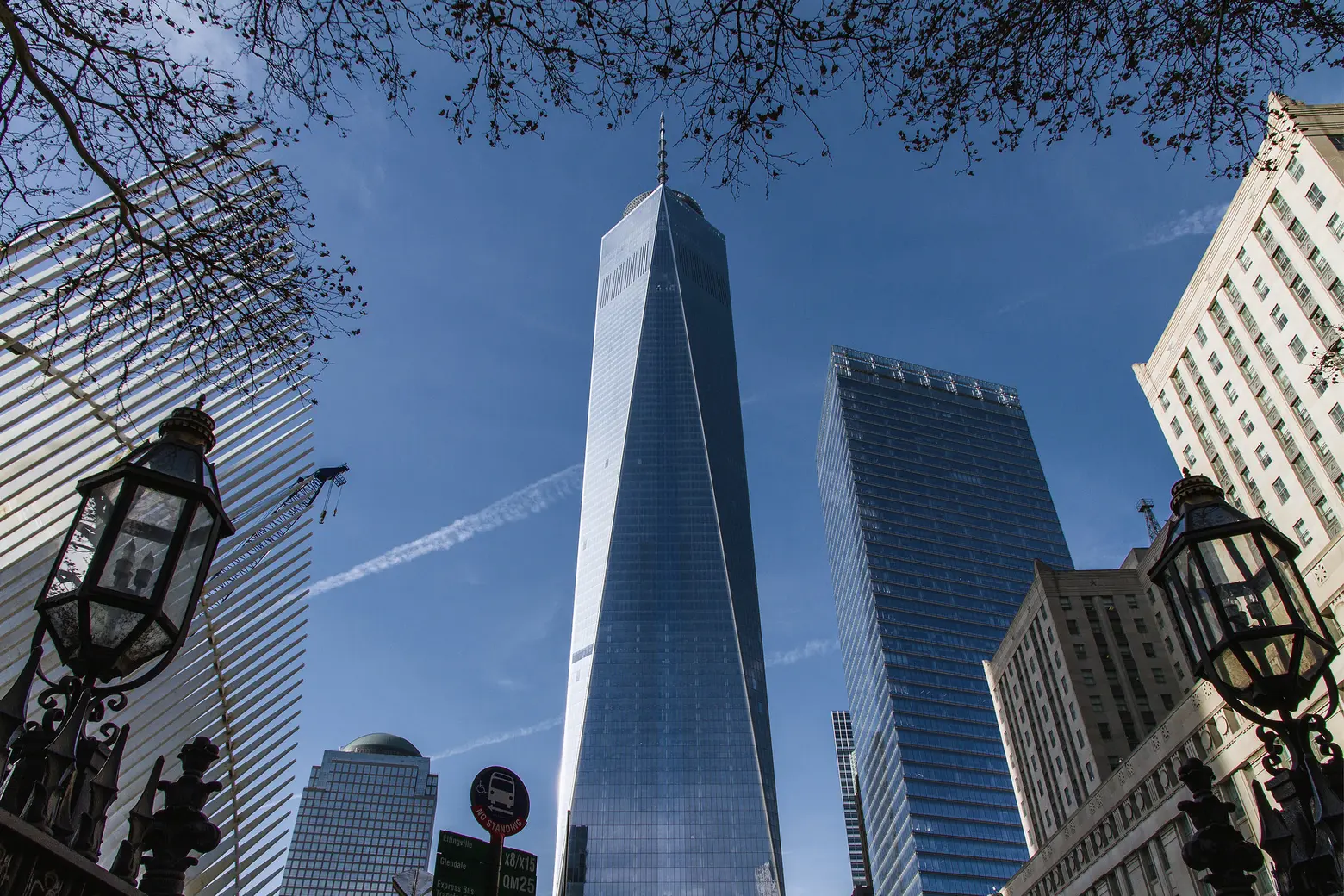 Last month, Gov. Andrew Cuomo put out a request for proposals for 5 World Trade Center, the last remaining site at World Trade Center's southern end and the former home of a Deutsche Bank Building that was severely damaged during the September 11 attacks. The RFP seeks commercial or mixed-use proposals for a roughly 900-foot-tall building, that may include a residential component. As the process continues to unfold—and rapidly, with a site tour for interested developers scheduled on July 22—local residents worry that their voices are being left out, as Daily News reported.
Community Board 1 officials said the group was not given a chance to provide input for the RFP, which indicates that the winning bid will be based mostly on financial considerations (50 percent) with significantly less weight put on "benefits provided to the surrounding communities" (20 percent). All 32 board members have supported a resolution asking for a role in the process going forward, citing that their "involvement is critical."
"Everything about the RFP process screams a preference toward major developers already long in the know," community activist Todd Fine said to the Daily News. "It's quite remarkable how wide the sentiment was after 9/11, that this was an attack on all New Yorkers and the development shouldn't be for the rich," he recalled.
"They see dollar signs now'" Esther Regelson, who has lived in the area since the 1980s, said."The space has been neglected in some fashion over the years, and now they think they can come in and build as high and wide as they want to."
City Council Member Margaret Chin has expressed support for the creation of affordable housing at the site, in lieu of yet another hotel, of which there are already several within walking distance.
As 6sqft reported when the RFP first came out, under the World Trade Center's General Project Plan (GPP), the site was originally envisioned as a commercial tower, as it is currently zoned by the city. The GPP supersedes the zoning rules and could be amended to allow for a residential building.
For a residential or mixed-use proposal, the requirements state that the building must be capped at 900 feet and may not exceed 1.345 million square feet. Of that square footage, no more than 1.1 million can be developed as residential; the remainder may be commercial, community facilities, and/or retail.
When the RFP was released, Daniel Ciniello, acting president of The Lower Manhattan Development Corp. said the agency would be working with "local elected officials" throughout the process.
[Via Daily News]
RELATED: