Confirmed: Calatrava's WTC Transportation Hub Will Open First Week of March!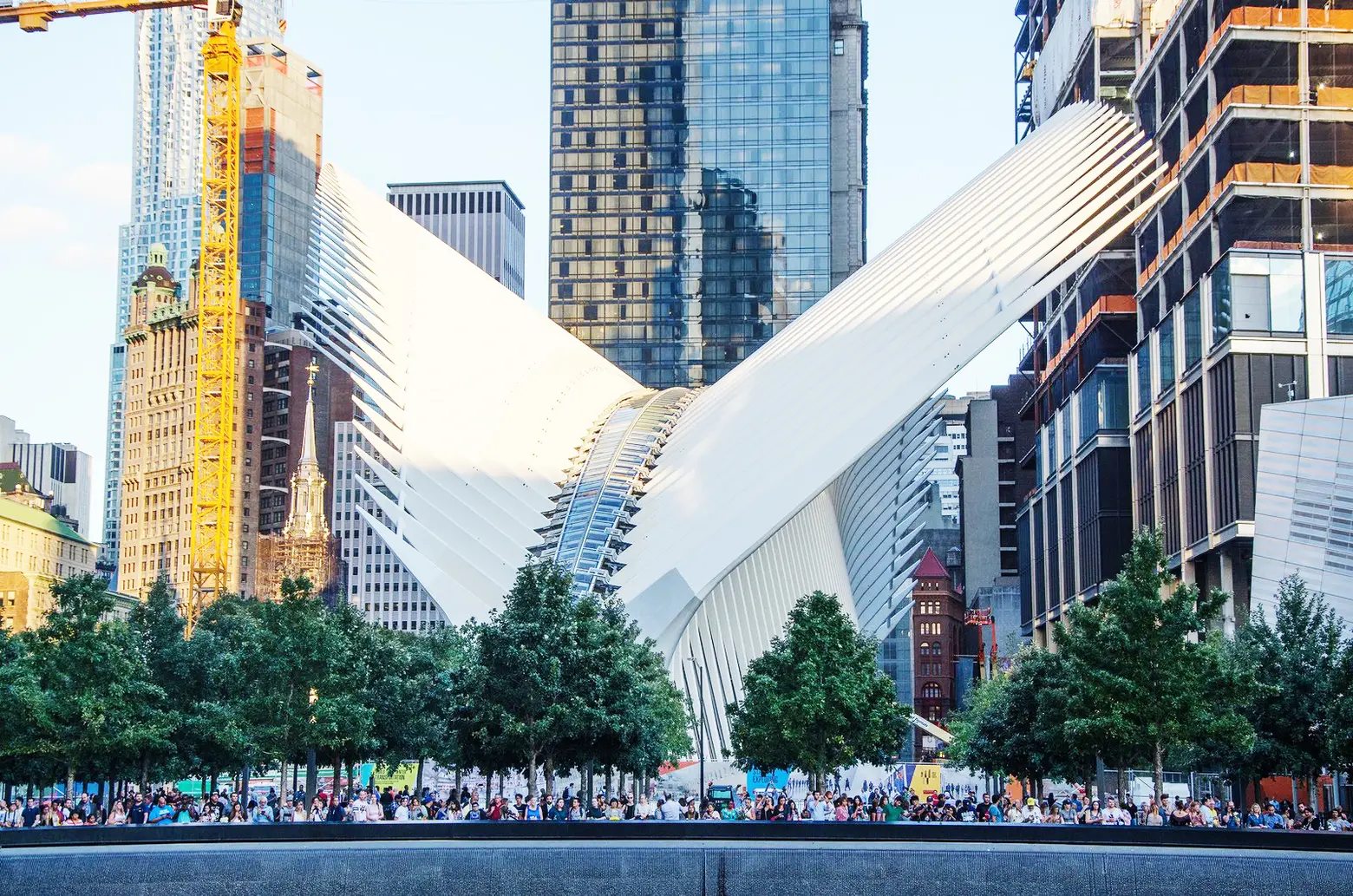 Santiago Calatrava: WTC Transportation Hub , New York (Photo: Mega Projects and Skyscrapers, via YouTube)
The Port Authority has announced today in a press release that the World Trade Center Transportation Hub—anchored by architect Santiago Calatrava's Oculus–will open the first week of March. The hub will link the World Trade Center PATH station and "enable travelers to have a seamless connection with 11 New York City subway lines and the East River ferries in addition to access to PATH trains."
There will be underground pathways to the Westfield mall shops located throughout the Spanish architect's gull-winged structure (it has also been compared to a "rack of lamb"), which has caused controversy for being the most expensive train station in history at around $4 billion in construction costs–and for the fact that it was nearly six years behind schedule. The mall stores are scheduled to open in phases beginning this spring.
The station will be climate-controlled and feature state-of-the-art escalators and elevators. According to the Port Authority, when completed, the transportation hub will be the third largest transportation center in New York City, servicing 250,000 daily commuters.
RELATED: