A new food pop-up at Chelsea Market will provide temporary rent-free space for culinary entrepreneurs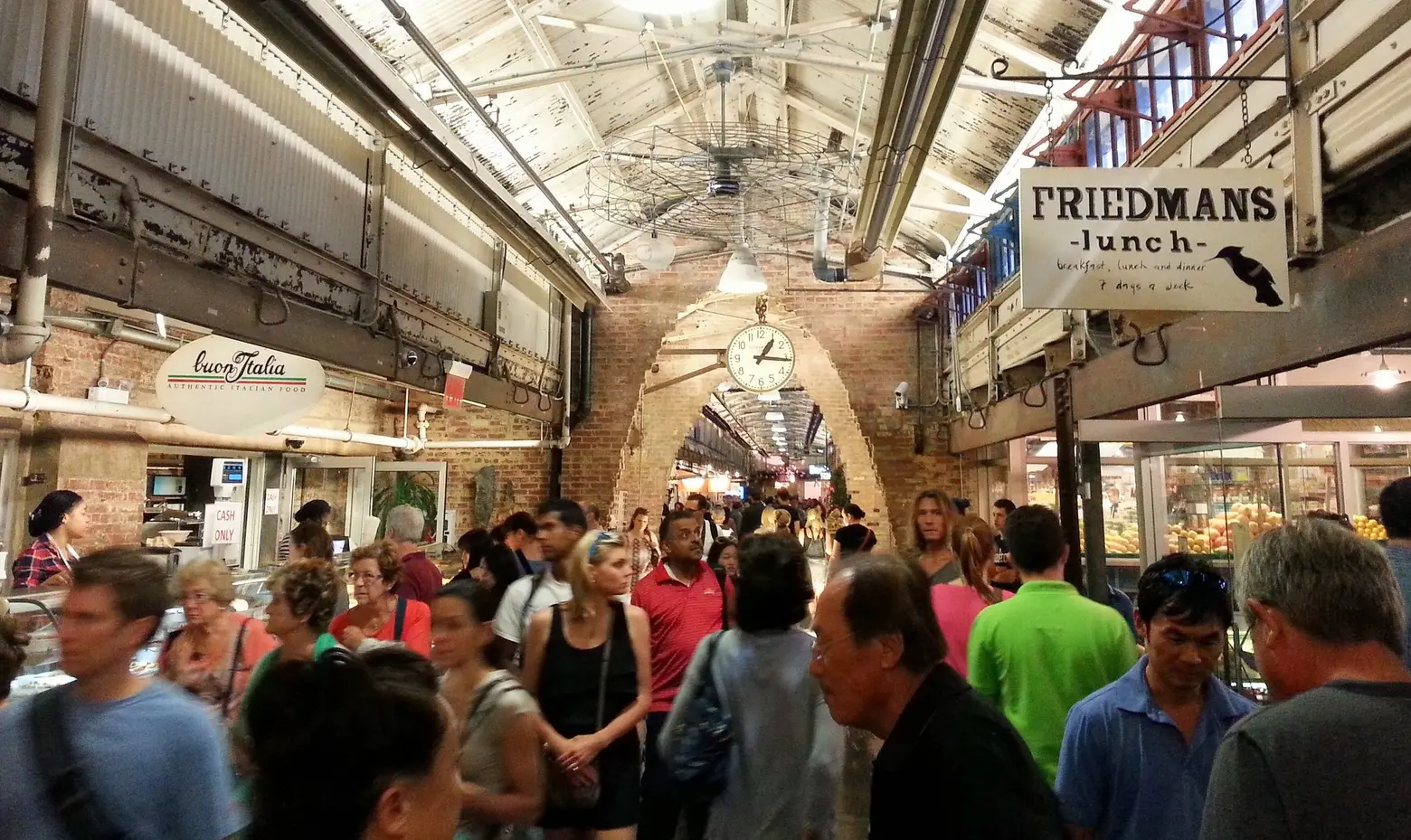 The East Harlem-based culinary nonprofit Hot Bread Kitchen has opened a new pop-up space in Chelsea Market that will host a rotating cast of alums from its incubator program, which provides training and low-cost kitchen rental facilities to culinary entrepreneurs. Up first is Gorsha, a fast-casual Ethiopian restaurant from Hiyaw Gebreyohannes, which will take residence in the space through October 31st. As the WSJ first reported, this reflects a new trend among food halls who are offering rent-free spaces to food startups in exchange for fresh flavors and ideas.
Chelsea Market won't be charging rent for the Hot Bread Kitchen pop-up, though the nonprofit will have to charge a small, undisclosed fee of participating vendors to cover administrative costs. Each residency will last approximately five months.
As food halls continue to grow in number throughout the city, this kind of initiative can serve to set markets apart from the crowd, while supporting local culinary talent. Chelsea Market's food hall is operated by Atlanta-based developer Jamestown (they owned the entire building before selling it to Alphabet Inc—Google's parent company—for $2.4 billion in 2018) whose president, Michael Phillips, told the WSJ that this new partnership with Hot Bread Kitchen "gives us access to regional specialty food in a really interesting way."
This move follows the success of Urbanspace, who launched a similar initiative in partnership with Citigroup earlier this year. The Citi Test Kitchen at 570 Lexington Avenue runs a competitive program through which food startups are provided free space for the duration of a three-month residency. The first resident, a Carribean food vendor called Bacchanal Sauce, had such a successful three months that they are staying on as rent-paying tenants.
[Via WSJ]
RELATED: