Woolworth Penthouse to be Priced at a Record-breaking $110 Million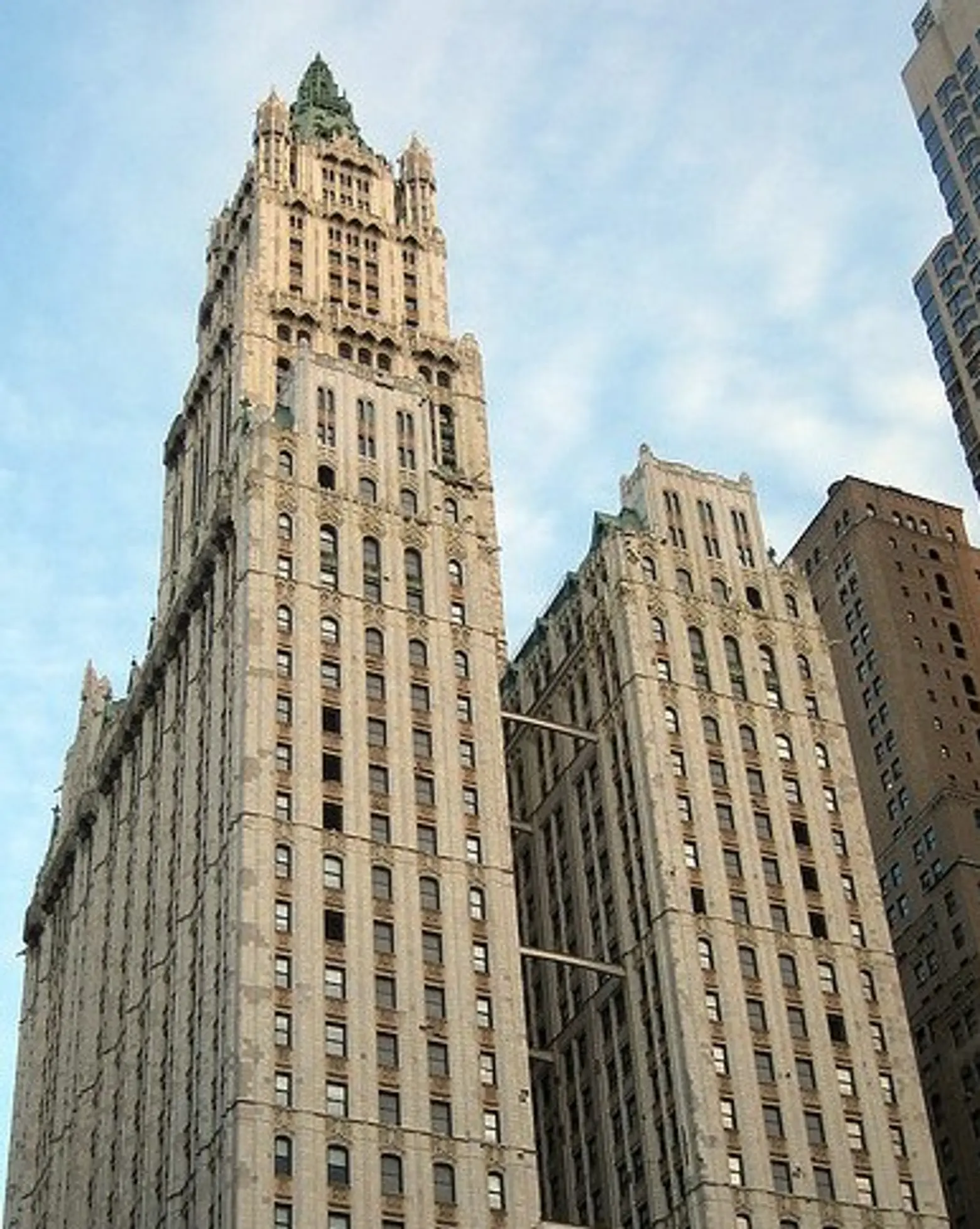 According to Bloomberg News, the penthouse at the Woolworth building will ask for a jaw-dropping $110 million when units hit the market this Fall. This is the highest-ever ask for an apartment in downtown Manhattan, and one sure to send the market into a frenzy.
Jonathan Miller, president of appraiser Miller Samuel Inc., told Bloomberg that the price is indicative of the prestige and unique history of the landmarked building, rather than the location or its status as a luxury apartment. "We've seen rapid absorption downtown," he told Bloomberg, "but this project is unlike anything that's come online."
The penthouse sits atop the 58-story tower in the Woolworth building's copper cupola and is said to measure roughly 8,975 square feet with four bedrooms across nine floors and includes a 584-square-foot terrace. Other luxury amenities include a wine cellar, a library and a media room on top of the regular living space on the 50th and 51st floors. The property has been described by the building's developer, Alchemy Properties, as a "castle in the sky." (Related: A "mansion in the clouds")
The Woolworth will also play host to another 33 apartments with prices ranging from $3.5 million for a 1,209-square-foot apartment to $24 million for a 6,084-square-foot full-floor pad complete with terrace. Plans have also called for all the "spacious, super high-end homes" to also boast ceiling heights of 11 to 14 feet on average.
The project's offering plan is currently under review by the Attorney General's office, and if approved, sales are expected to launch this Fall. The move in date is slated for 2016, according to Kenneth S. Horn, president of Alchemy Properties.
[Via Bloomberg]