Floor Plans of the Woolworth's $110M 'Pinnacle' Penthouse Revealed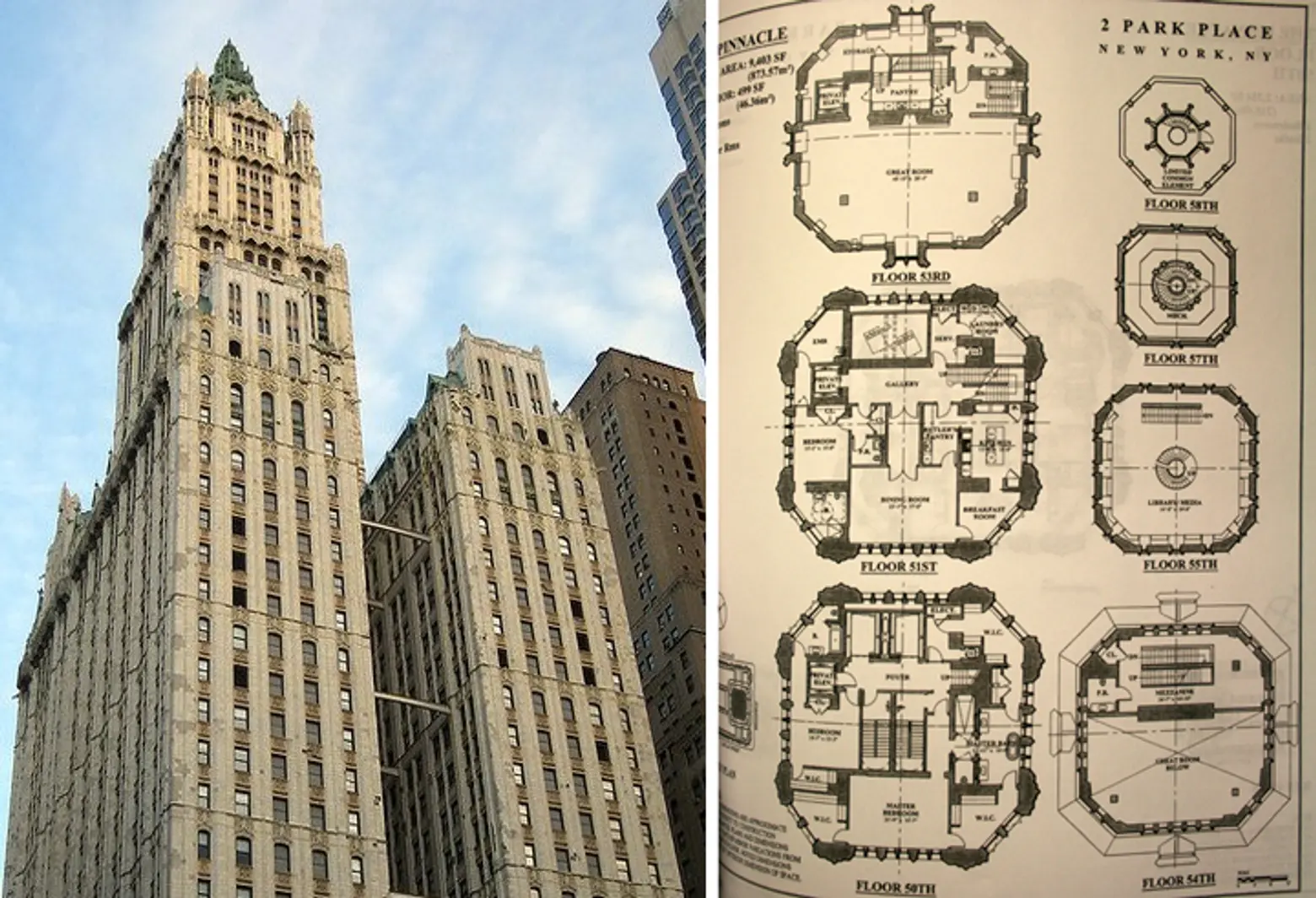 It looks like Alchemy Properties' plan to price the penthouse at the Woolworth building for $110 million has been approved by the New York Attorney General's office, making it one of the most expensive listings to ever hit the downtown market at $11,700 per square foot. According to The Real Deal, who got a first look at the floor plans, the unit will be called the "Pinnacle" and host 9,400 square feet with about 500 square feet of outdoor space.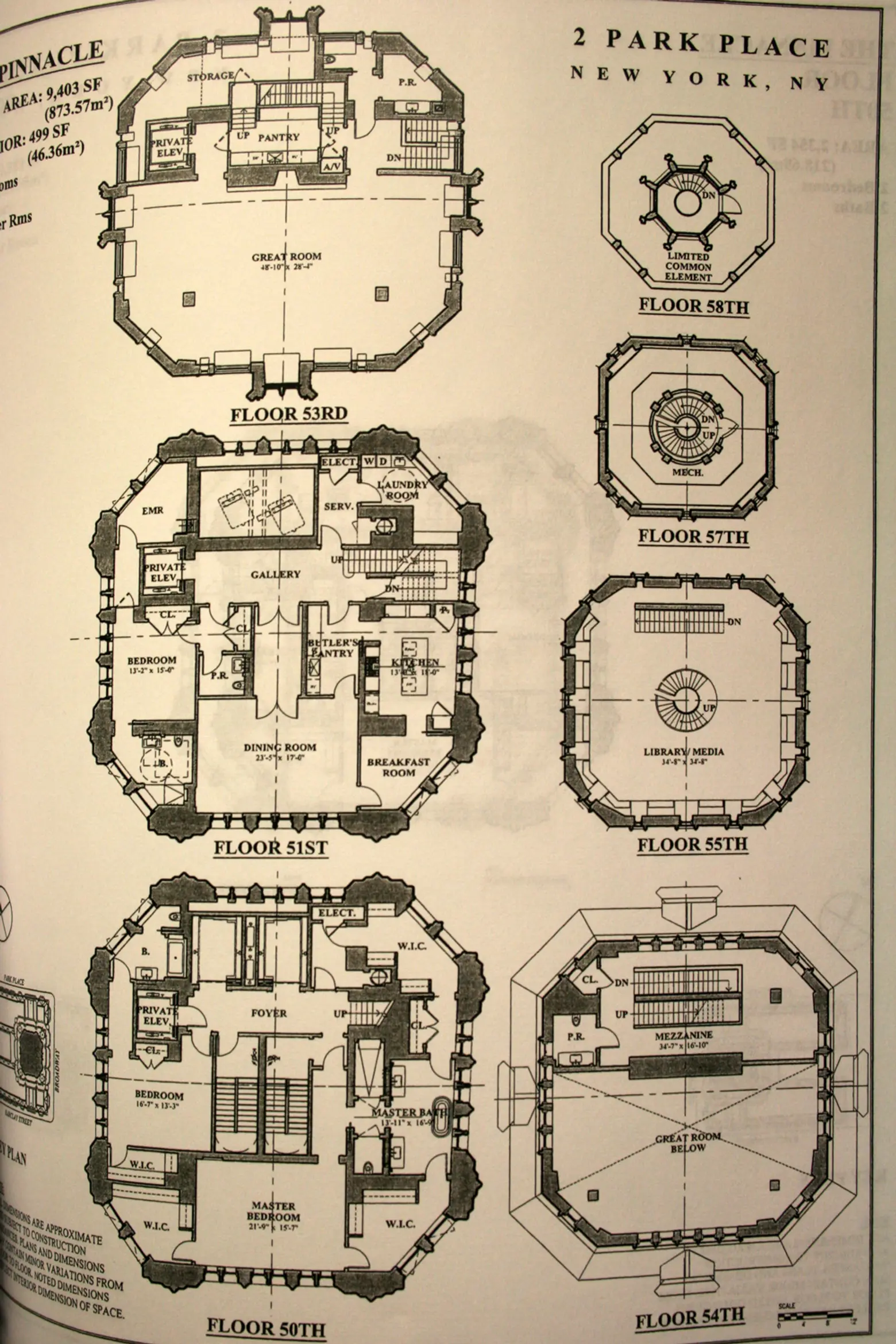 Photo © The Real Deal
The penthouse has been described by the developer as a "castle in the sky", and it's no wonder. The sprawling seven-level home will stretch across the top nine floors of the 58-story tower, hosting three massive bedrooms, three bathrooms, three powder rooms and a private elevator. The 50th through 53rd floors will hold the living, dining and bedroom spaces, with rooms as big as 1,350 square feet, while the 55th through 58th floors in the cupola will hold a 1,200-square-foot library/media room with an observation deck at the very top.
As for the other units in the building, prices start out at $3.9 million—higher than the $3.5 million expected in June when news of the penthouse's lofty asking broke. Per square foot pricing reaches an average of $4,172.
A full list of what each unit is going for can seen here. The units are being marketed by Alchemy.
[Via The Real Deal]