Snøhetta's Light-Filled 9/11 Memorial Museum Pavilion at Ground Zero Dedicated Today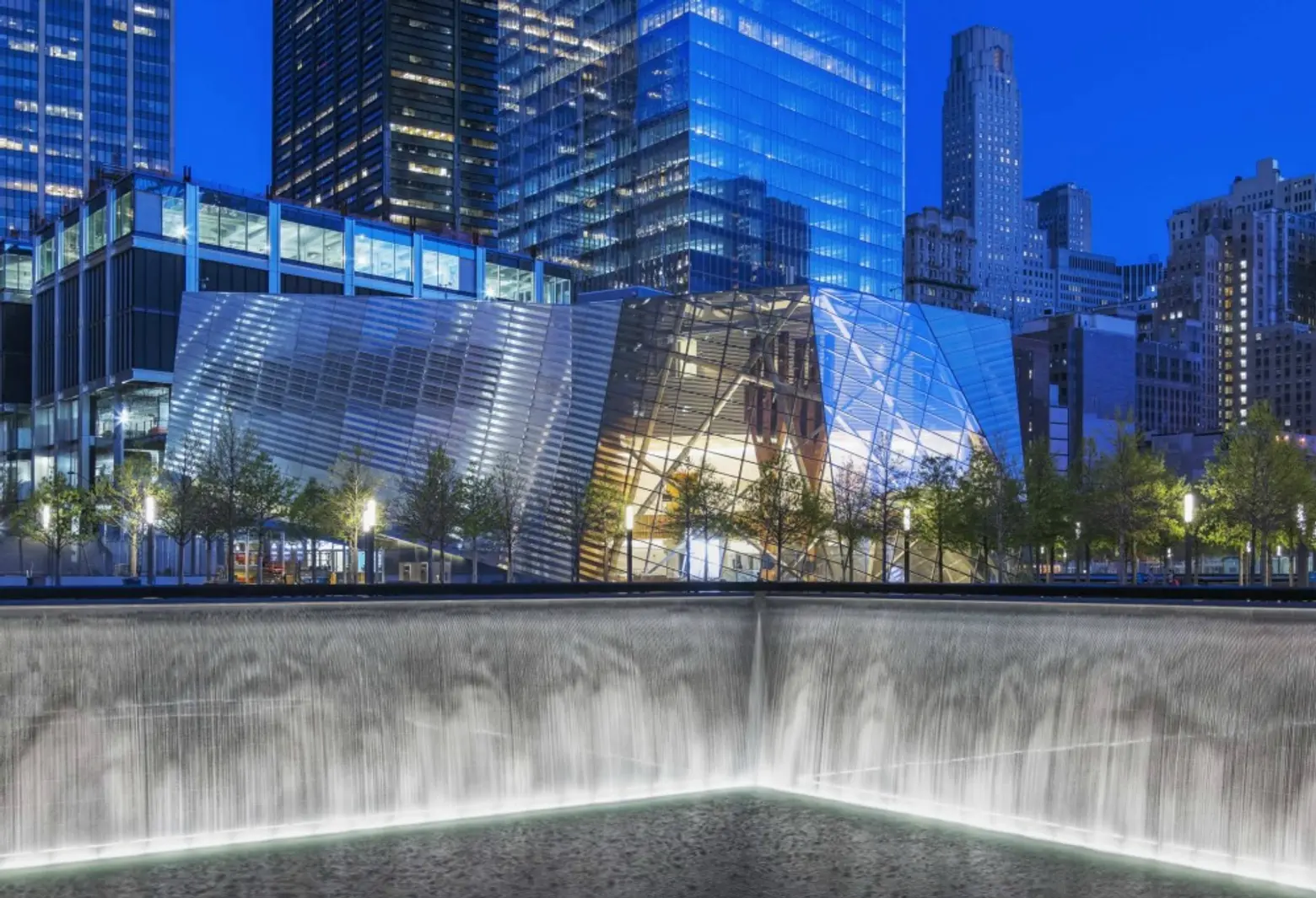 It's amazing when you think about it, the number of people personally touched by the tragedy of 9/11. It seems in the days after the attacks, especially as a New Yorker, you found you had a connection to someone who had perished, either directly or indirectly. It was almost uncanny.
And the phrase "Never Forget" became ubiquitous. As if you ever could.
To ensure we never do, and that those too young to remember will continue to honor the day that changed the world, the 9/11 Memorial Museum at Ground Zero was dedicated today, in advance of its May 21st opening to the general public. Attendees included President Obama and Governor Chris Christie.
The exterior face of the underground museum is a beautiful jewel-like pavilion designed by Snøhetta, the only built structure on the plaza, and meant to serve as a bridge between the museum and the memorial itself.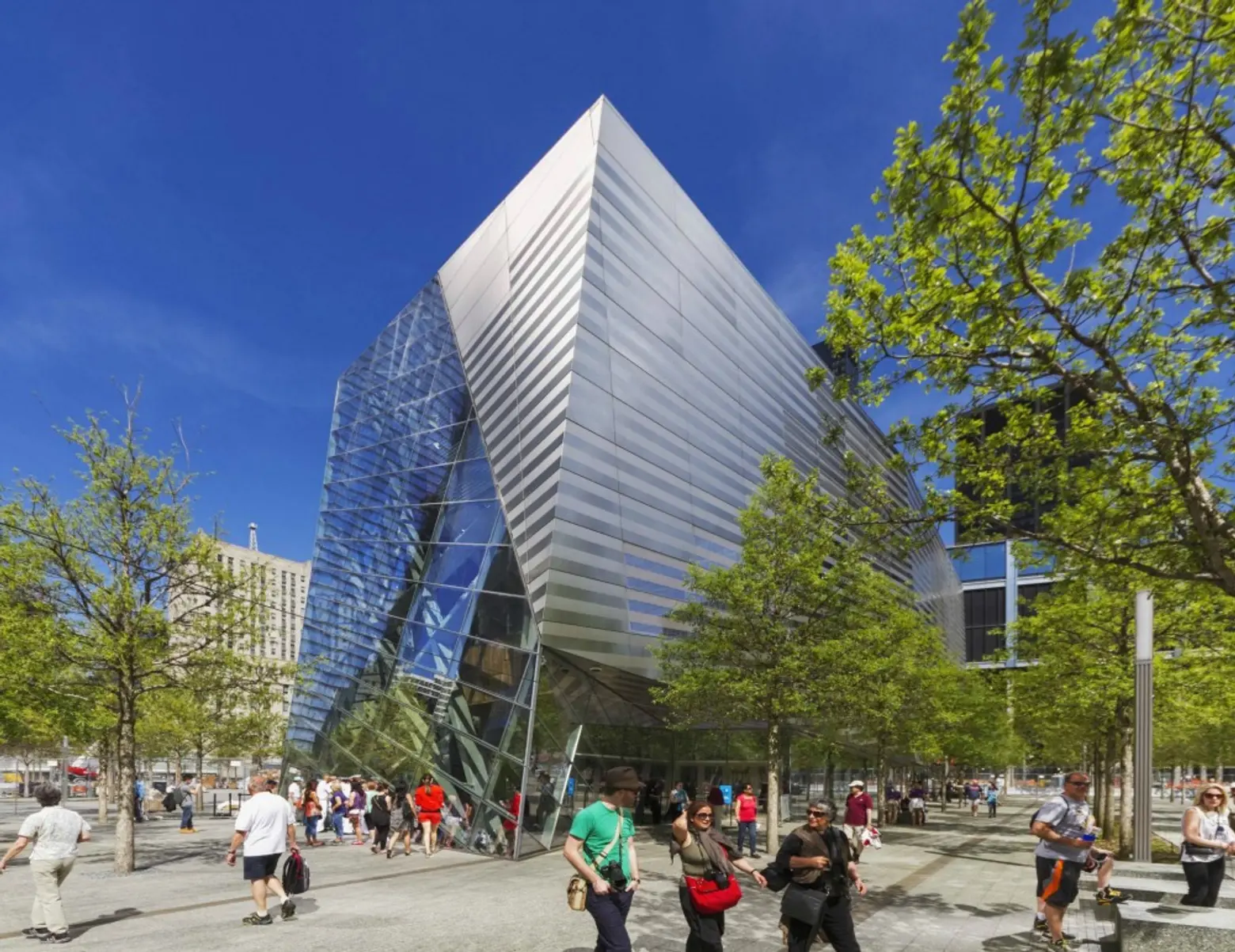 A myriad of slanted, reflective and transparent surfaces engage visitors outside to get up-close-and-personal with the structure, and allow them to peer into its light-filled and spacious inner core.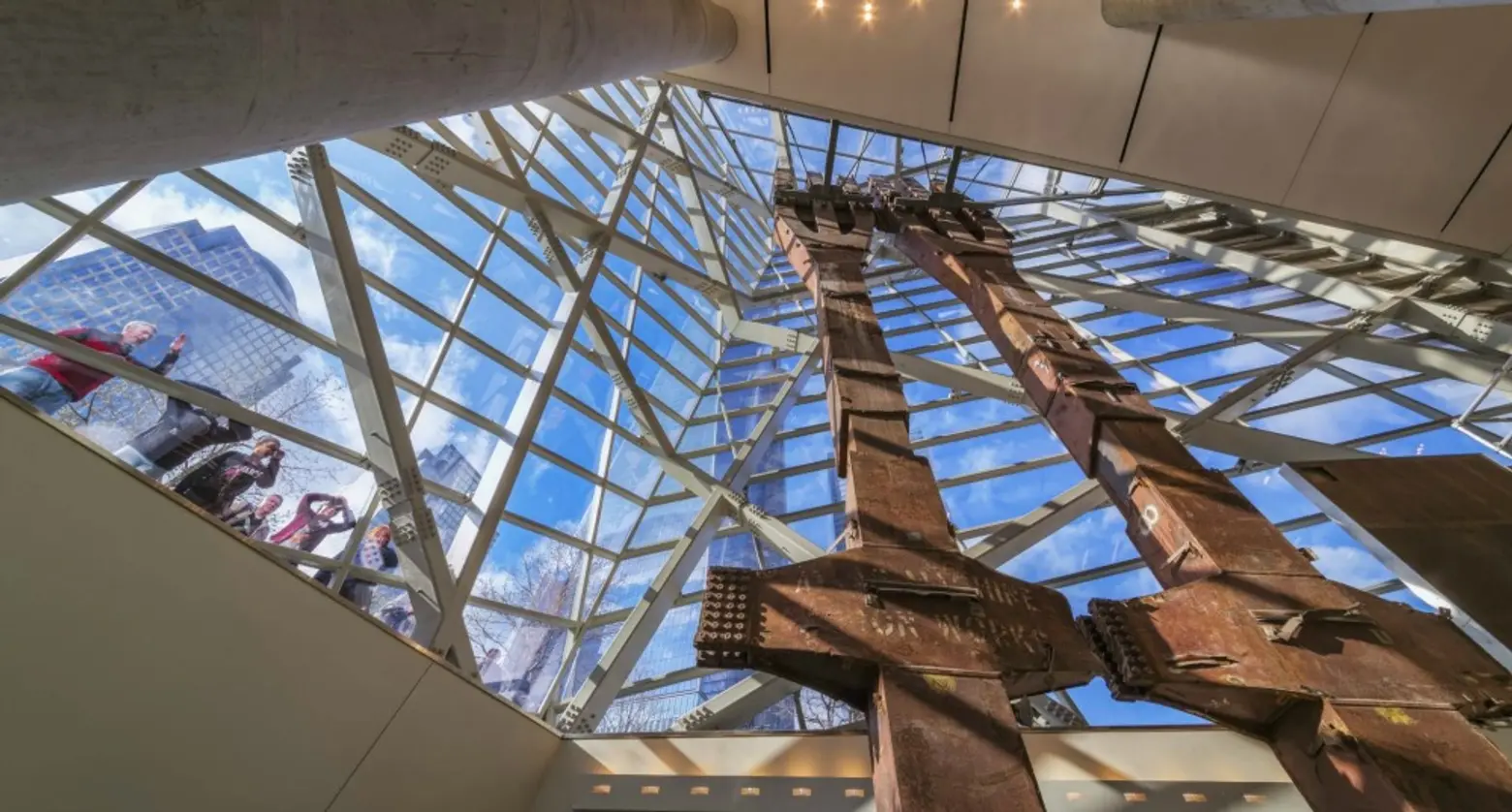 Guests enter on the exquisitely bright ground level, where they are greeted by the pavilion's vaulted atrium containing two structural columns recovered from the original towers, a sobering reminder of the solemn nature of their visit.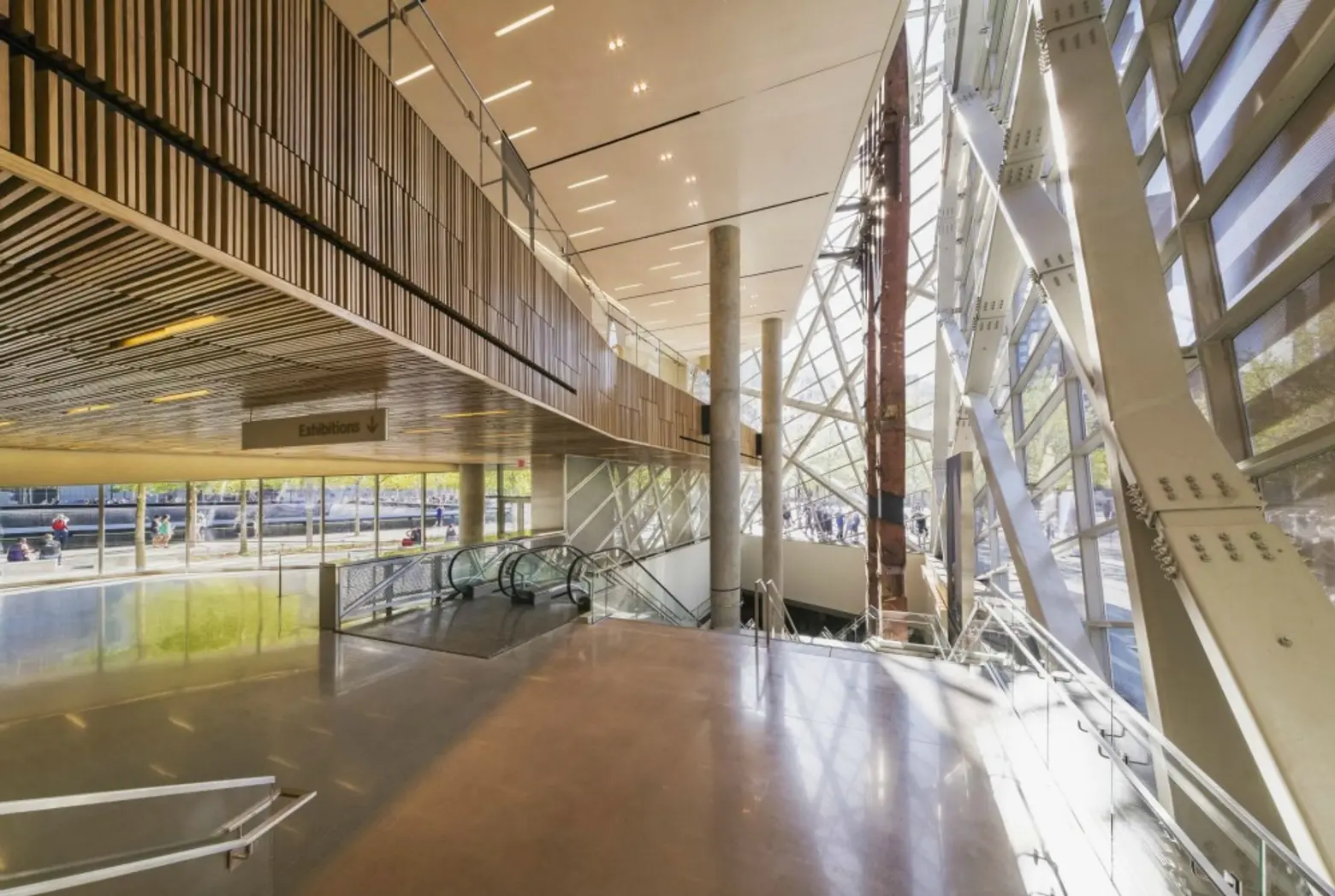 Next to the columns are the stairs that will take them back to a sunny Tuesday morning that suddenly went dark.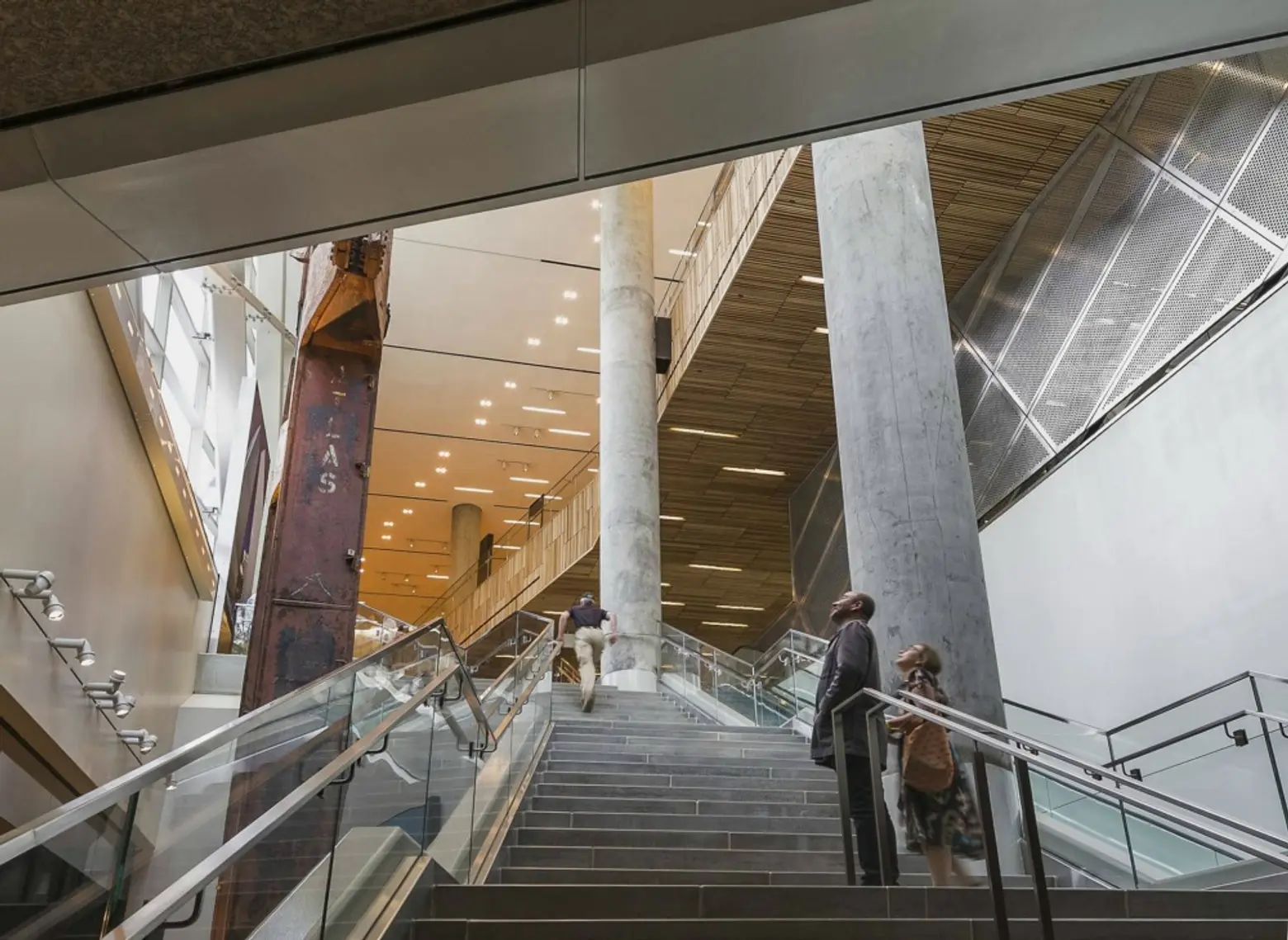 According to Craig Dykers, founding partner of Snøhetta, the goal was to "allow visitors to find a place that is a naturally occurring threshold between the everyday life of the city and the uniquely spiritual quality of the Memorial."
But more importantly, as visitors come back up from the museum into the atrium, it serves as a beacon of hope, reminding them that even in times of darkness, there is light.
All images courtesy of Snøhetta