Three mixed-use buildings on historic Stone Street in FiDi ask $20.8M
All photos courtesy of Anthony Puopolo for Douglas Elliman
Here's an opportunity to influence the future of one of New York City's oldest streets. Goldman Properties is selling three of its mixed-use buildings located on Stone Street in the Financial District for $20.75 million. As the city's first paved street in New York, Stone Street's history dates back to the middle of the 1600s and today remains a car-free cobblestone-lined walkway with an outdoor dining scene that predates the pandemic. The portfolio includes three buildings with a total of ten free-market two-bedroom and three-bedroom loft rentals and three operating restaurants.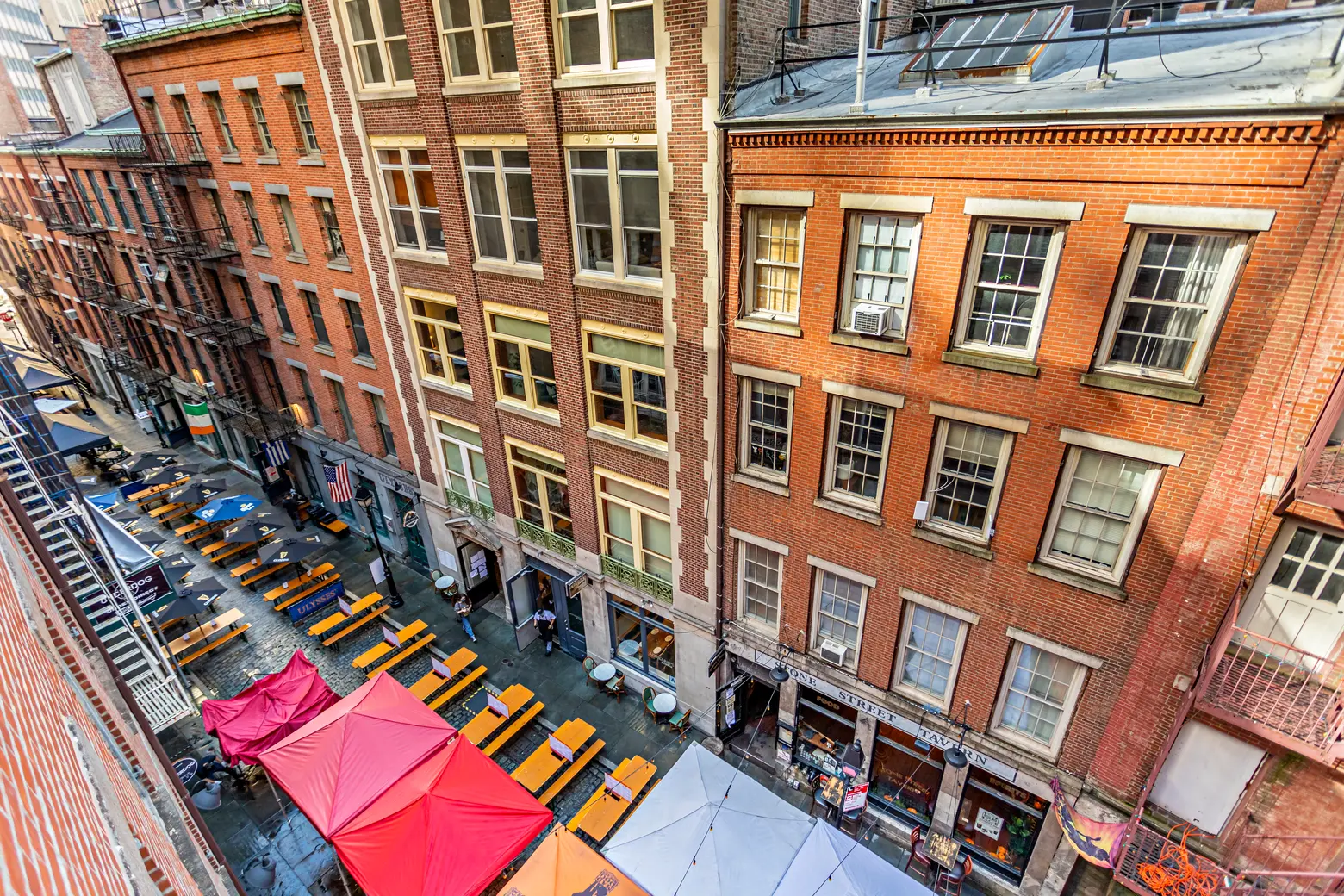 The buildings for sale include 52 Stone Street, home to Stone Street Tavern, and 53-55 Stone Street, occupied by restaurants Revolution Taco and Underdog. Goldman Properties, founded by late investor Tony Goldman who helped revitalize Soho in the 1970s, acquired the properties in the 1990s as a way to preserve the historic thoroughfare.
Goldman, along with neighborhood groups, advocated for the preservation of Stone Street, which was eventually designated in 1996 by the Landmarks Preservation Commission as a historic district.
In its designation report, the commission called Stone Street Historic District a "rare surviving cluster of commercial structures dating in large part from the late 1830s" with its narrow curving streets "originally laid out by the Dutch colonists by the 1640s."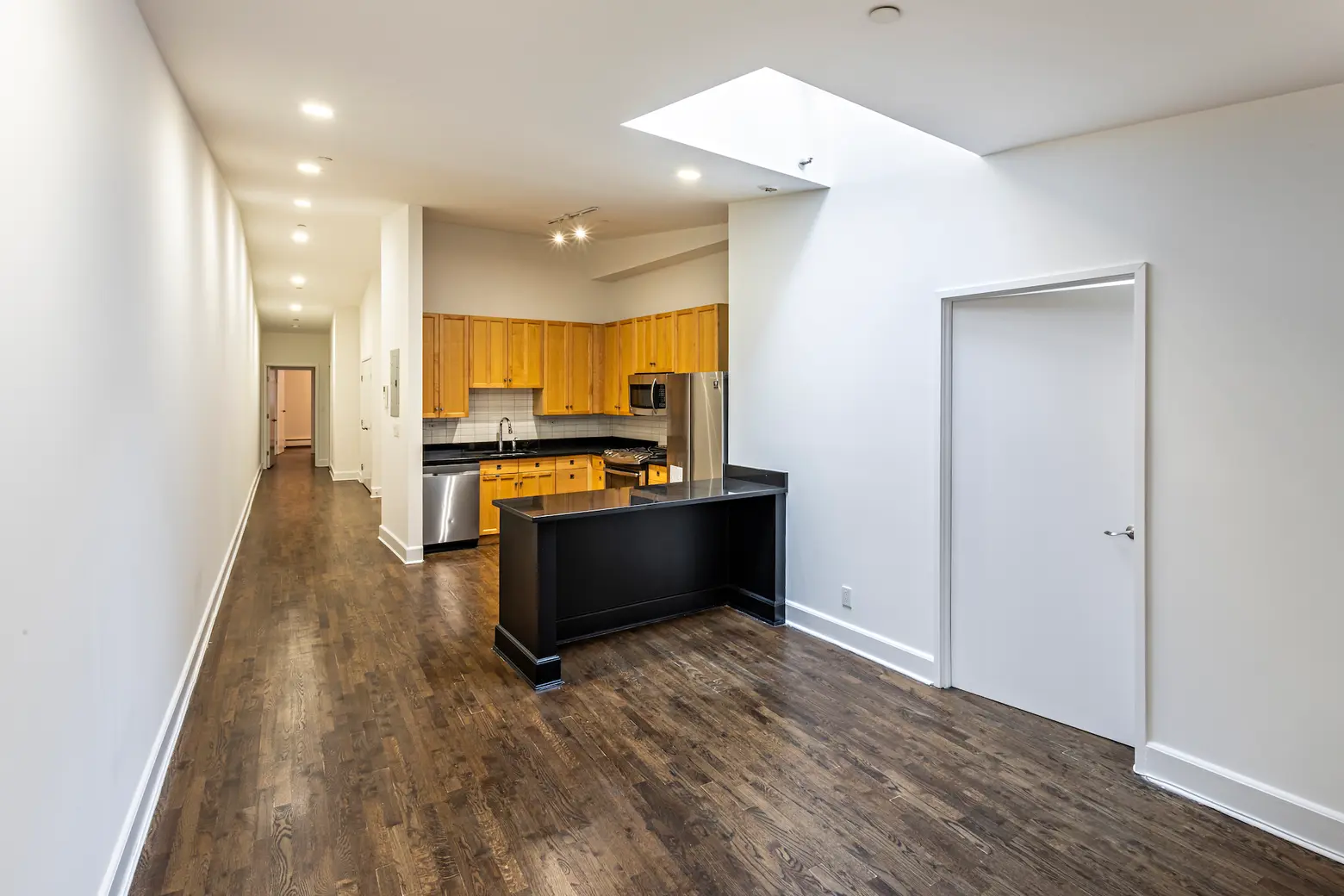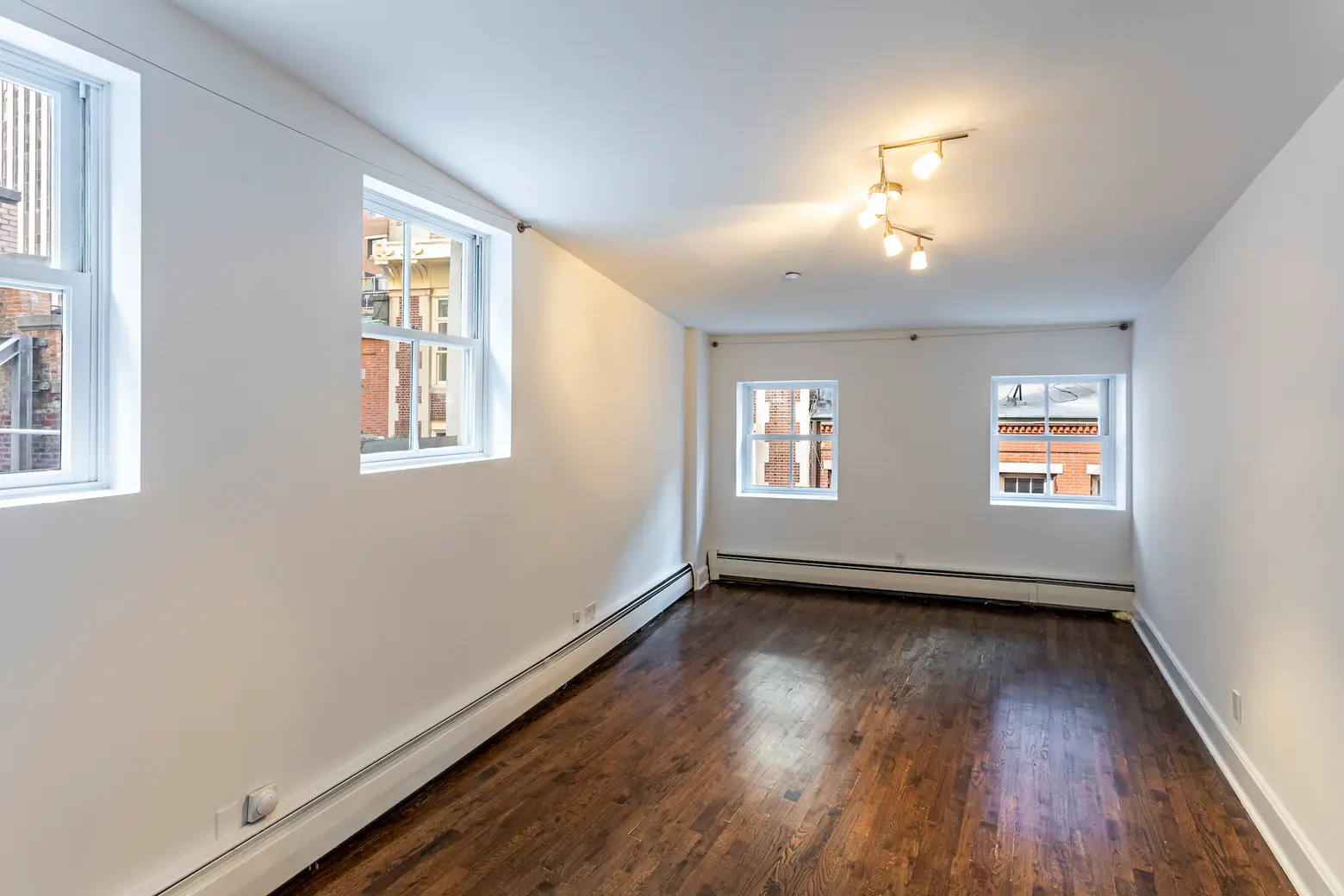 The buildings for sale are all examples of Dutch Colonial Revival style. In total, the mixed-use elevator buildings offer 22,852 square feet.
"Rarely does the chance come around to purchase such a controlling share of one of the city's most historic streets," Marc Palermo, a Douglas Elliman agent representing the sale, said. "This is such a richly historic area of the city, and the buildings are irreplaceable."
[Listing details: 52, 53-55 Stone Street by Marc Palermo and Louis Puopolo for Douglas Elliman]
RELATED: 
All photos courtesy of Anthony Puopolo for Douglas Elliman