You can rent a rare carriage house on MacDougal Alley for $10K/month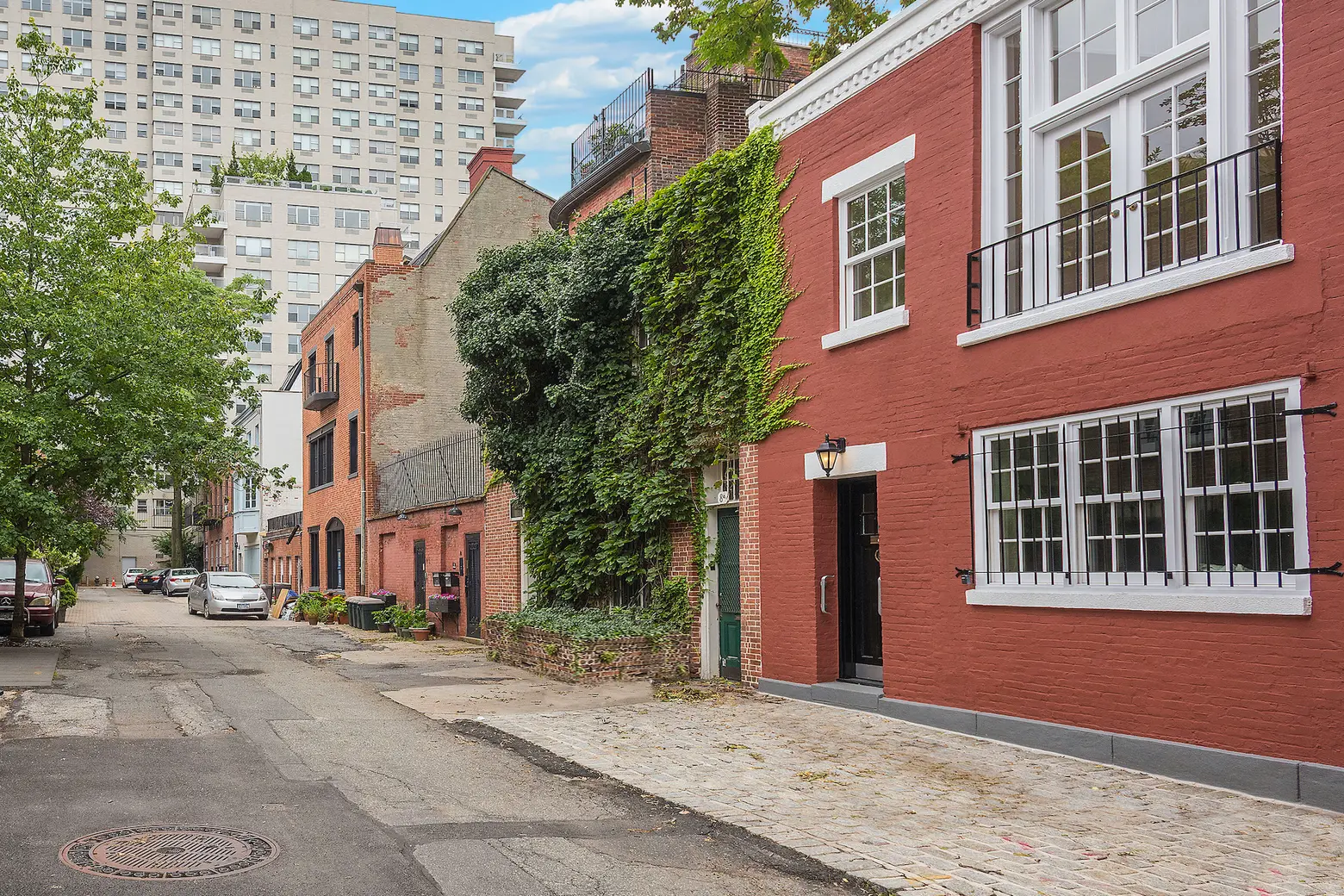 Photos by Andrew Kiracofe for Sotheby's International Realty
New York City has several hidden mews sprinkled across its mostly gridded landscape, including MacDougal Alley in Greenwich Village. Located just north of Washington Square Park, the gated half-block cul-de-sac was constructed as a stretch of carriage houses to serve the townhouses that lined ritzy Washington Square North. Today, these charming carriage houses remain, and many of them have been transformed into private residences, like this one at number 6 Macdougal Alley. For the first time in 25 years, the nearly 1,800-square-foot red brick home is up for rent, asking $10,000 a month.
Like the Alley itself, this home has a storied past. After its time as a horse stable, it became the studio of sculptor Frederick Triebel, who is best known for his marble statues of George Laird Shoup and Henry Mower Rice, which are housed in the National Statuary Hall Collection in Washington D.C. This is not surprising, considering the Village's artsy roots and the fact that a group of the carriage houses once belonged to sculptor Gertrude Vanderbilt Whitney (who would go on to found the Whitney Museum) and then to the New York Studio School of Drawing, Painting and Sculpture. Other artists who at one time called this stretch home include Jackson Pollock and Isamu Noguchi.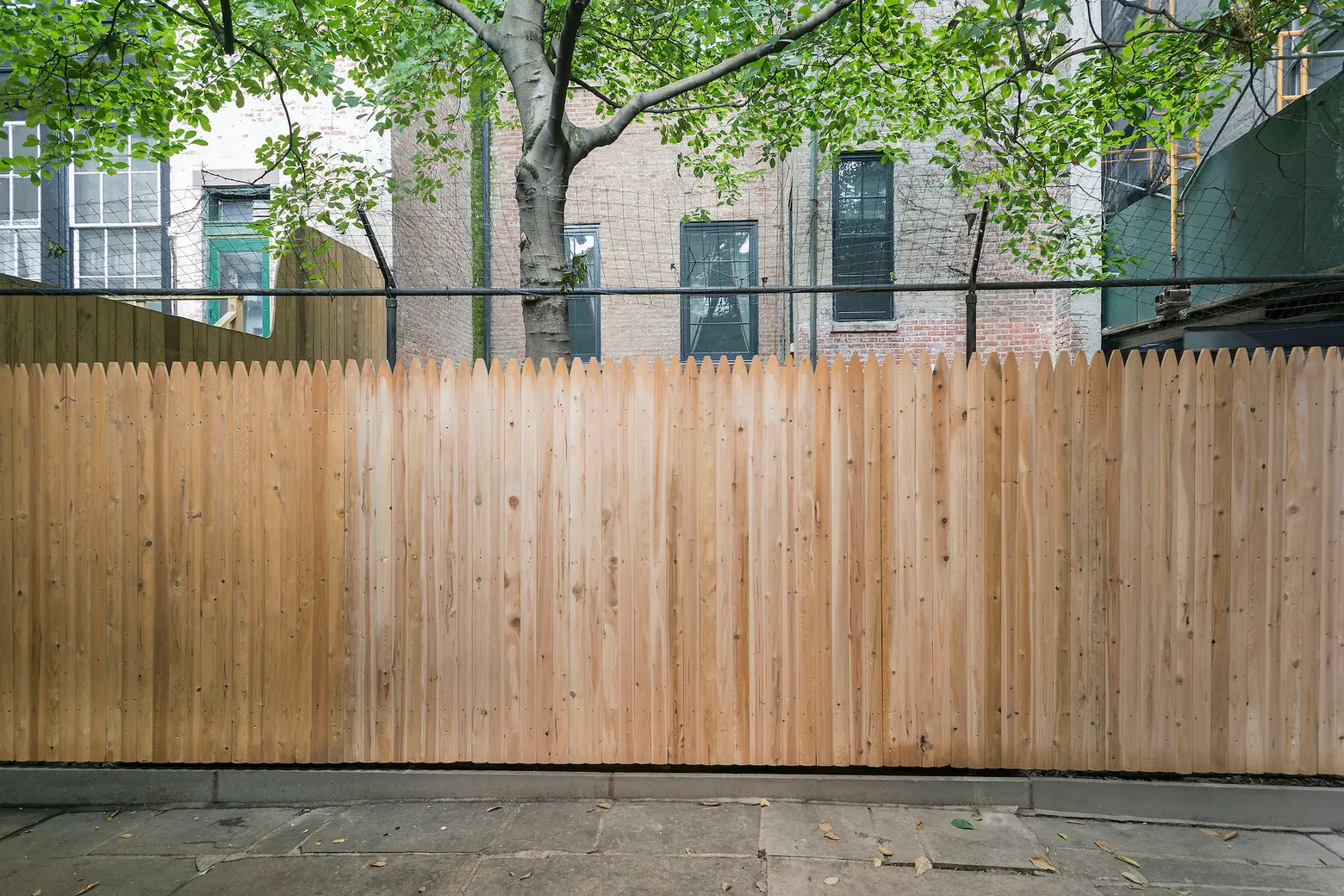 For the past 25+ years, number six has been home to "a wonderful Connecticut-based doctor," according to the listing, who converted it to a private residence with two bedrooms and three full bathrooms. The home is spread over three floors and has a private parking spot out front and a garden in the back.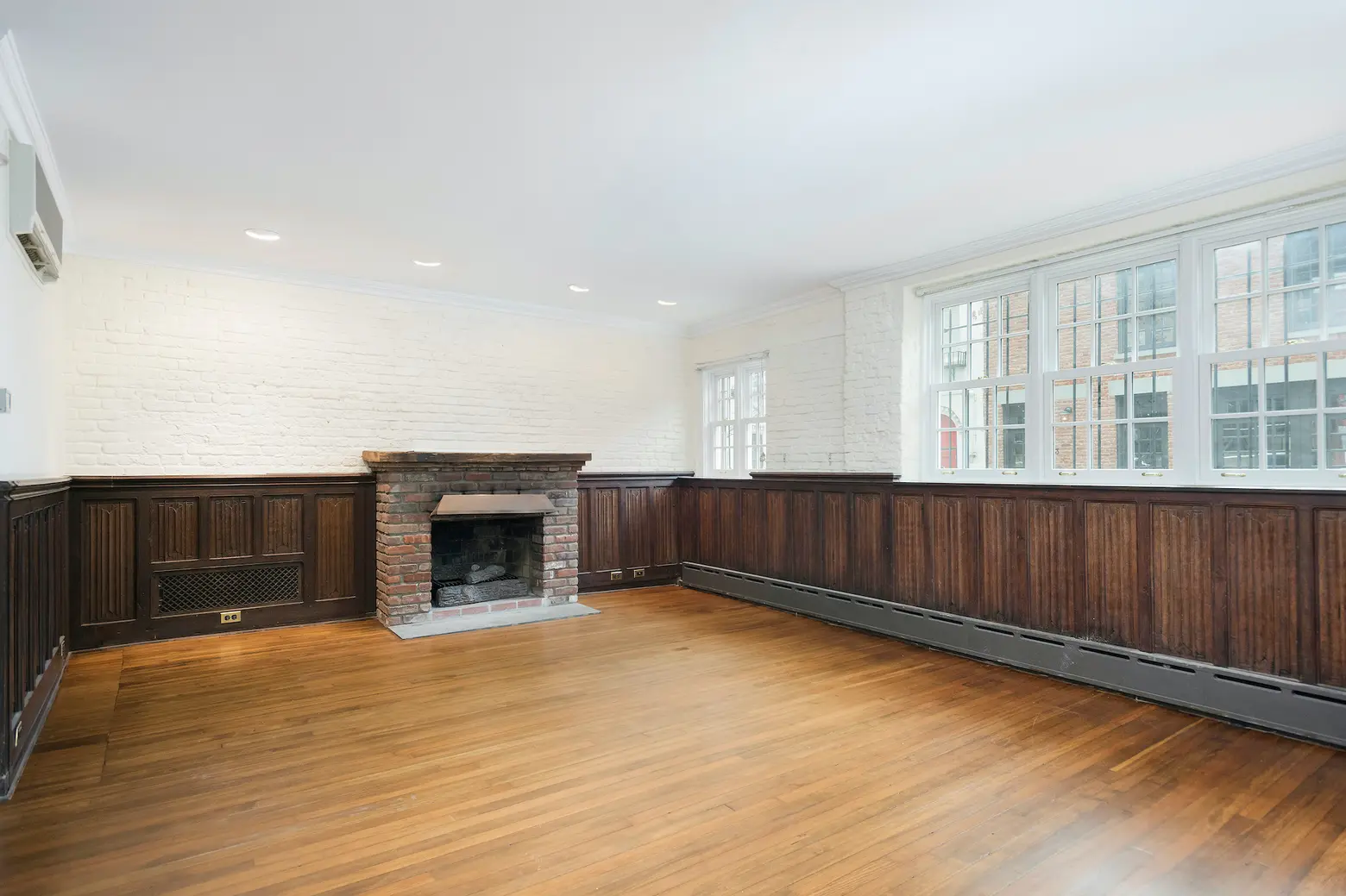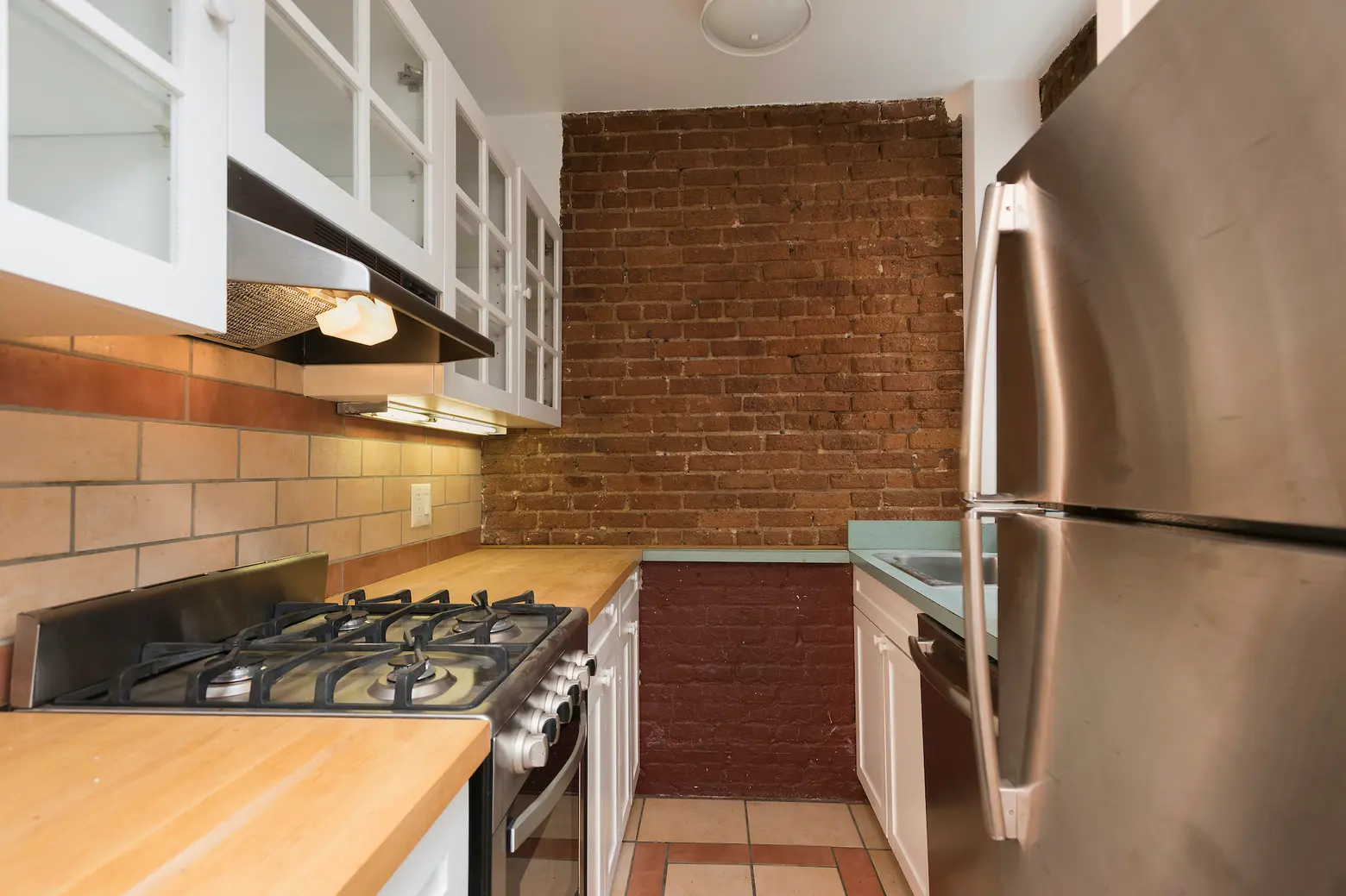 The first level holds the large living room, as well as a full bathroom and kitchen. Here, you'll find exposed brick, wainscoting, a wood-burning fireplace, and access to the garden.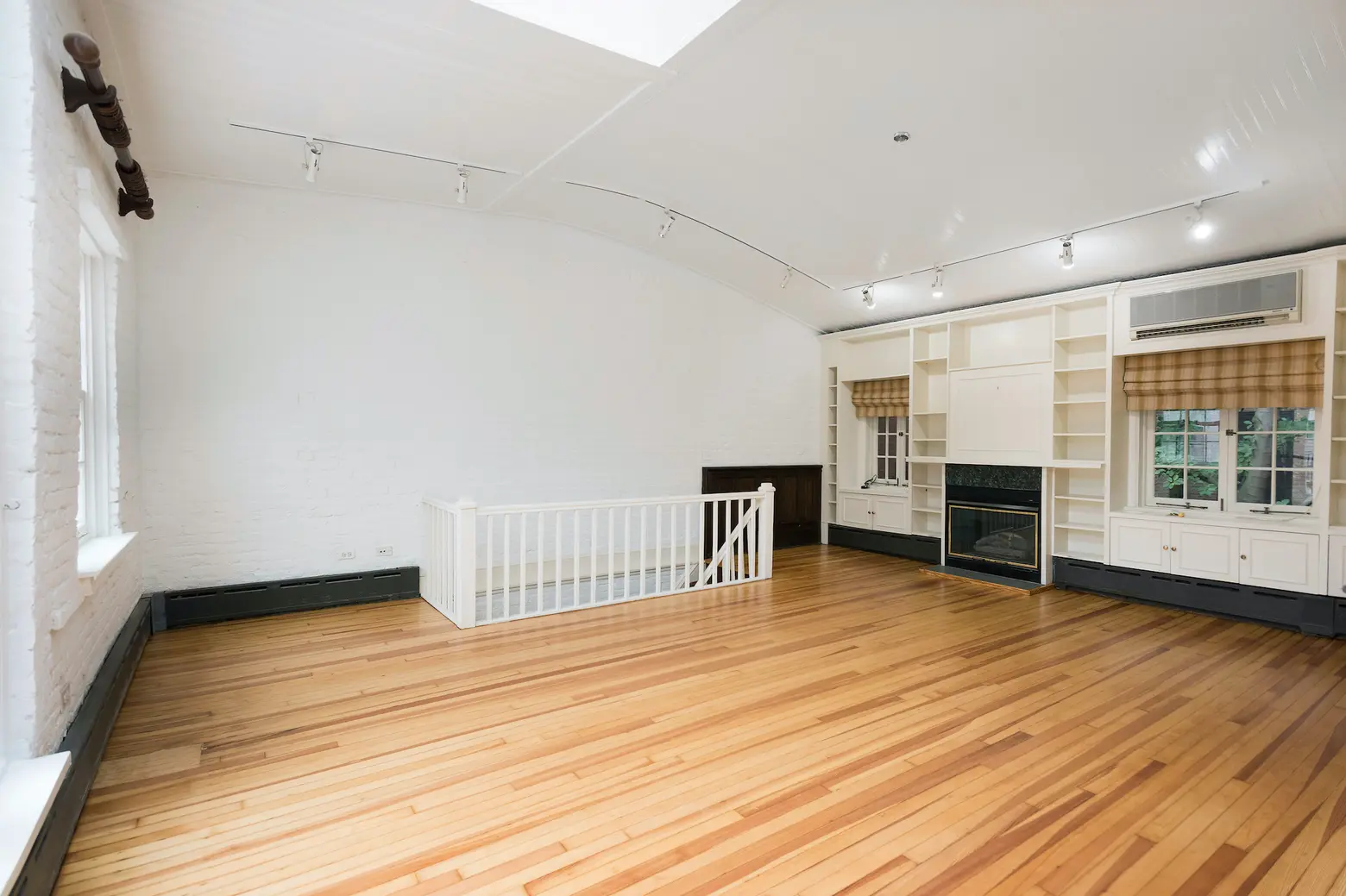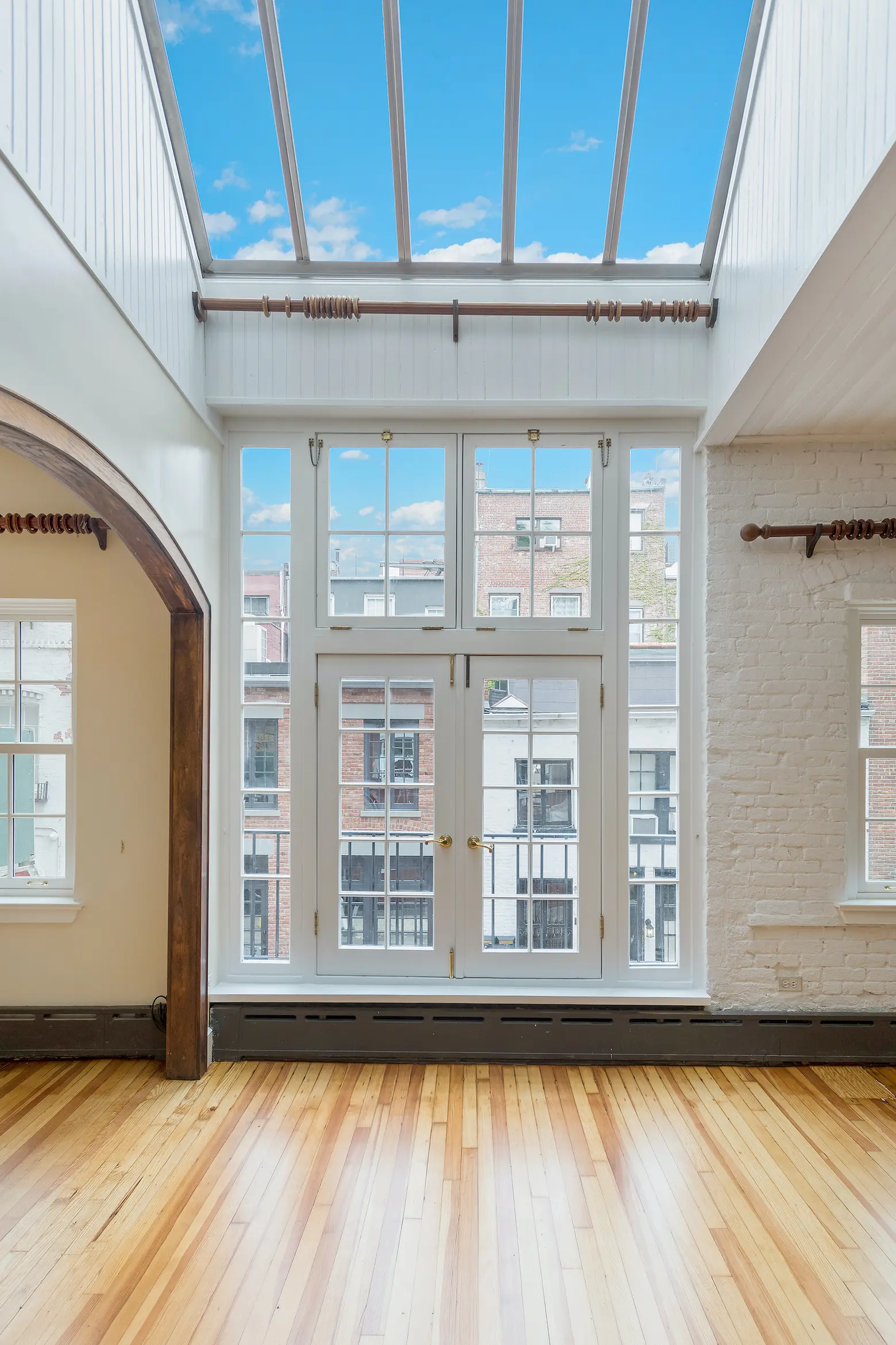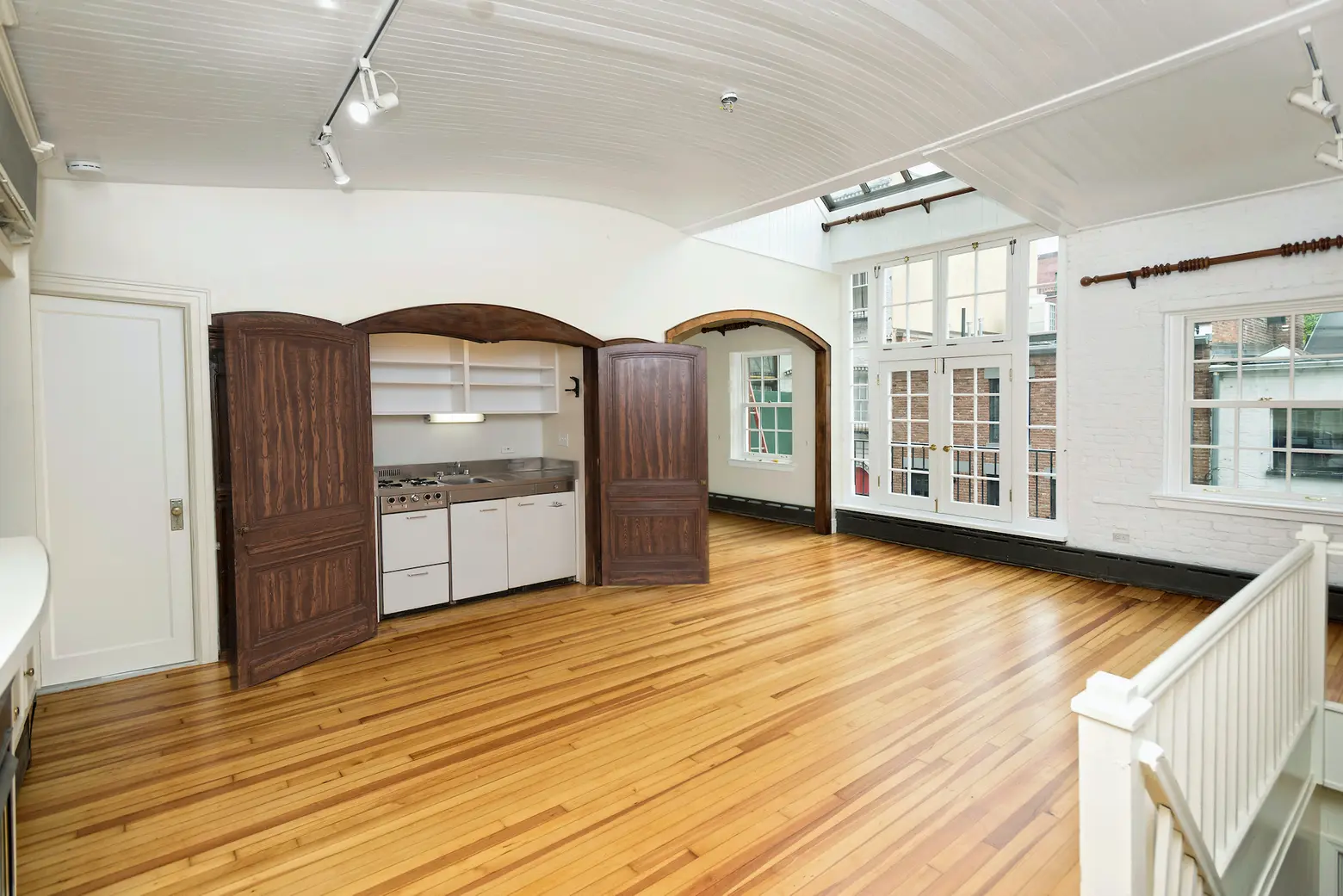 The second floor is also configured as a large living space, but could easily be one or two bedrooms. The highlight of this space is the skylight/glass French doors that overlooks MacDougal Alley below. There's another wood-burning fireplace, lovely built-ins, a large walk-in closet, a kitchenette that's situated behind beautiful wooden doors, and a full bathroom.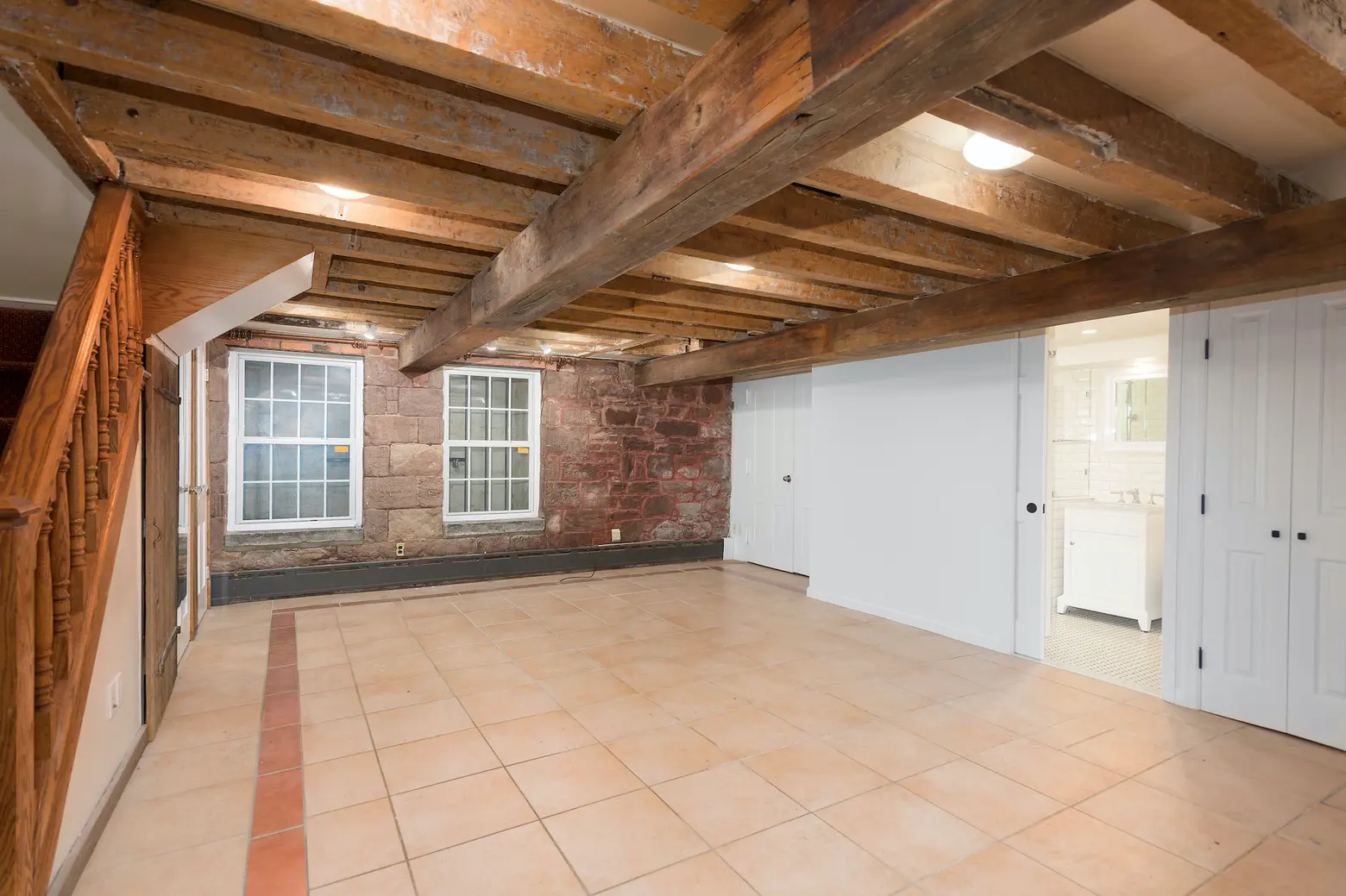 Finally, the basement–complete with original stone walls and beamed ceilings–is once again an open space, with extra closets, a bathroom, and a laundry room.
[Listing: 6 Macdougal Alley by Joshua Judge, Lily Christensen, and Philp McCarthy of Sotheby's International Realty]
RELATED:
Photos by Andrew Kiracofe for Sotheby's International Realty