REVEALED: ODA Architects Design Cantilevering Ziggurats for Gowanus Site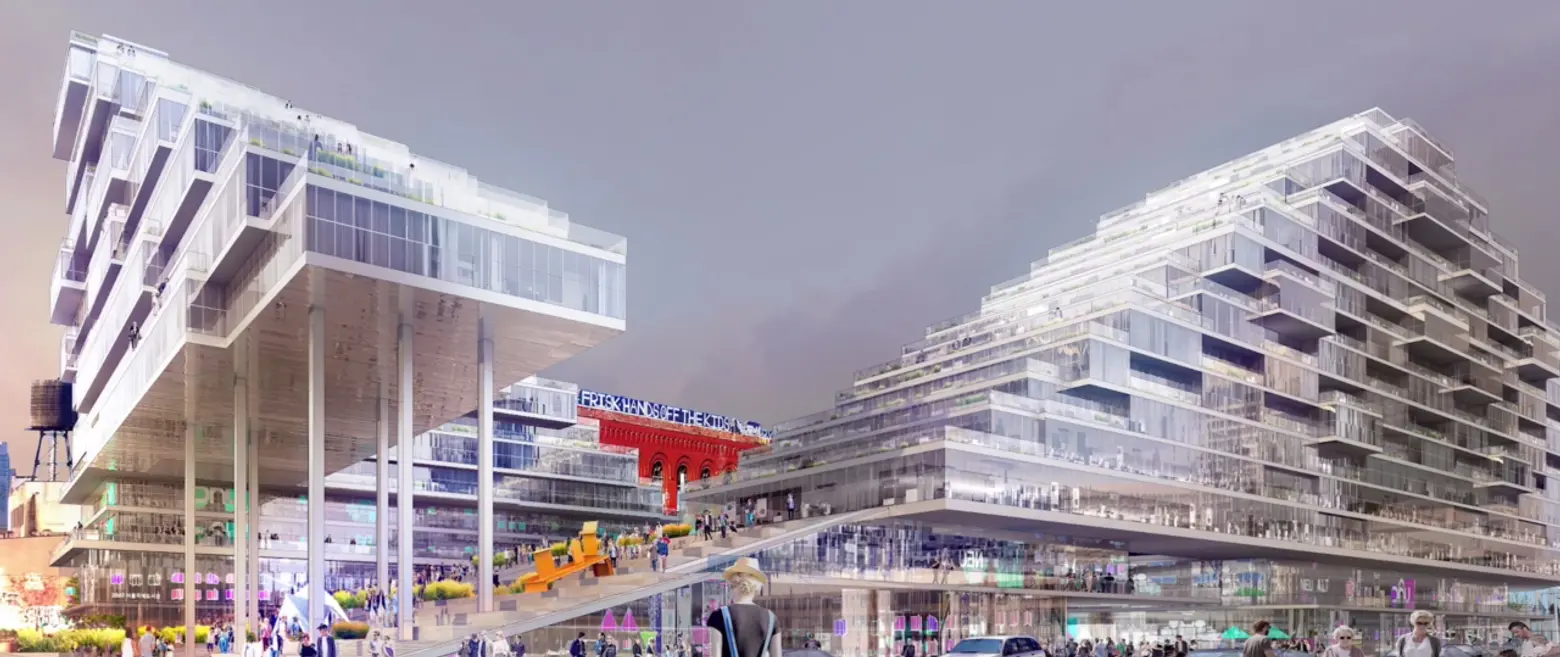 Another eye- and volume-popping mega-project by ODA Architects may be coming to Brooklyn, and this week's chosen neighborhood is Gowanus. A recently posted video by ODA delves into the thought process of Eran Chen's burgeoning firm and provides some shots of their recent work, including the provocative rendering shown here. We recognized the location only by the "Stop & Frisk Hands Off the Kids" text scrawled across the defunct Brooklyn Rapid Transit Powerhouse building (the "Bat Cave") and pinpointed the project for the full-block parcel at 175-225 Third Street purchased by Kushner Companies and LIVWRK last year.
Update via LIVWRK/Kushner's reps: "The developers are not working with ODA on this project and these designs do not represent our vision for this site or the Gowanus. We are committed to putting forth an outstanding plan that respects the context of the neighborhood and responds to the voices of local stakeholders." As it turns out, ODA is one of many firms that pitched, and the design was ultimately turned down because it was out of touch with the direction of the neighborhood. Though it won't come to fruition, it does give some scale of what's to come—which will indeed be transformative for the area.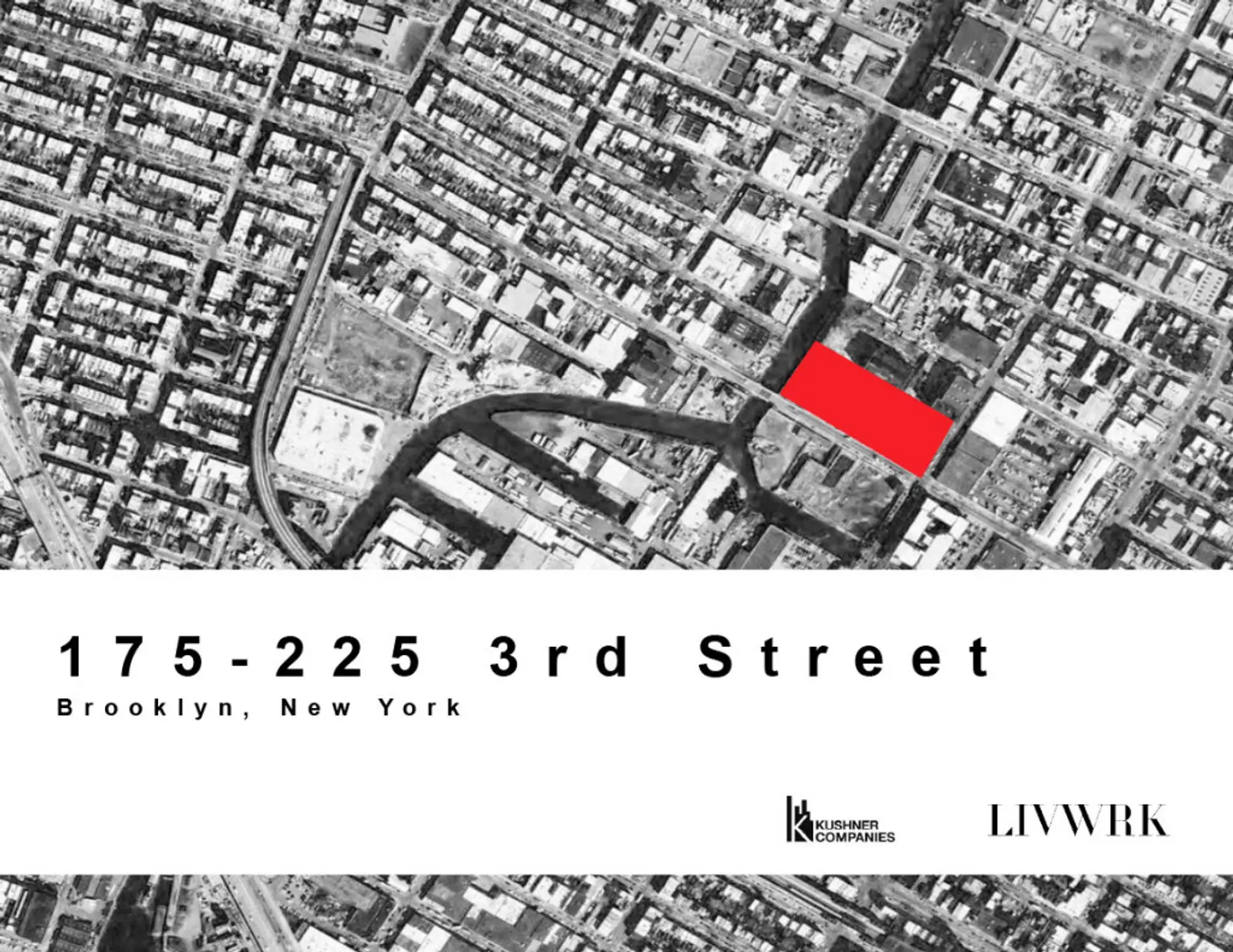 Image from LIVWRK
According to a story from The Real Deal, Kushner and LIVWRK entered a contract to buy the full-block development site for between $70 and $80 million last summer. An insider tells the publication "a commercial mixed-use project of up to 300,000 square feet can be built [as-of-right], but could eventually be rezoned for a residential mixed-use project of more than a million square feet." City records show the deal for the three lots that comprise the three-acre site closed last October for a sum of $73 million. The parcel is bound by Third Avenue to the east, the Gowanus Canal to the west, and a recently opened Whole Foods supermarket across 3rd street to the south. Additionally, the insider mentions the project could have "600 feet of frontage and will allow for about 150,000 square feet of retail."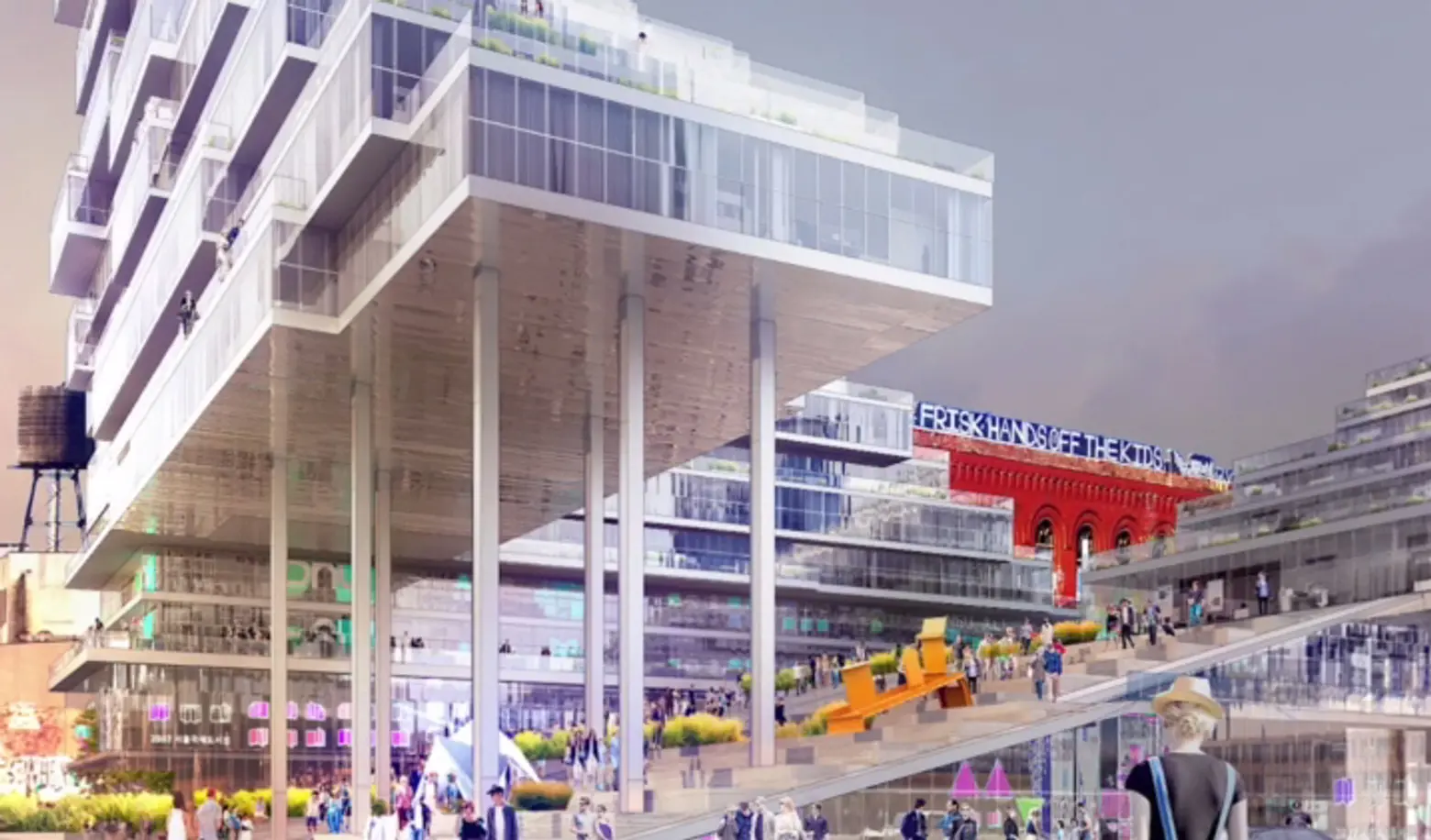 From what we can gather from the image, ODA has penned two successively stepped towers, evoking a ziggurat of sorts, that pin wheel around a central elevated courtyard. A wide run of ceremonial stairs, interrupted with seating and artwork, opens the development to the Gowanus Canal where we foresee hipsters and transplants ritualistically sacrificed by the local Gowanus community.

Unofficial model of 175-225 Third Street site courtesy of CityRealty
The project would be a gamechanger for the neighborhood sandwiched between Park Slope and Carroll Gardens that is mostly known for its low-slung warehouses and incredibly polluted canal. As we previously mentioned, there's been much opposition to turning the neighborhood's canal banks into Brooklyn's next hot residential enclave. Local councilman Brad Lander expressed his disdain saying, "those who are paying big price tags for industrial buildings in Gowanus and demolishing historic structures on the assumption that they will be able to build market-rate condo buildings like those on Fourth Avenue are making a big mistake." Fortunately for the developers, the site is mostly used for parking, and a stunning design is sure to help navigate the project through the city's onerous rezoning process. The similarly innovative W57th tetrahedron tower rising on Manhattan's west side used a stand-out design to sway officials to gain approvals.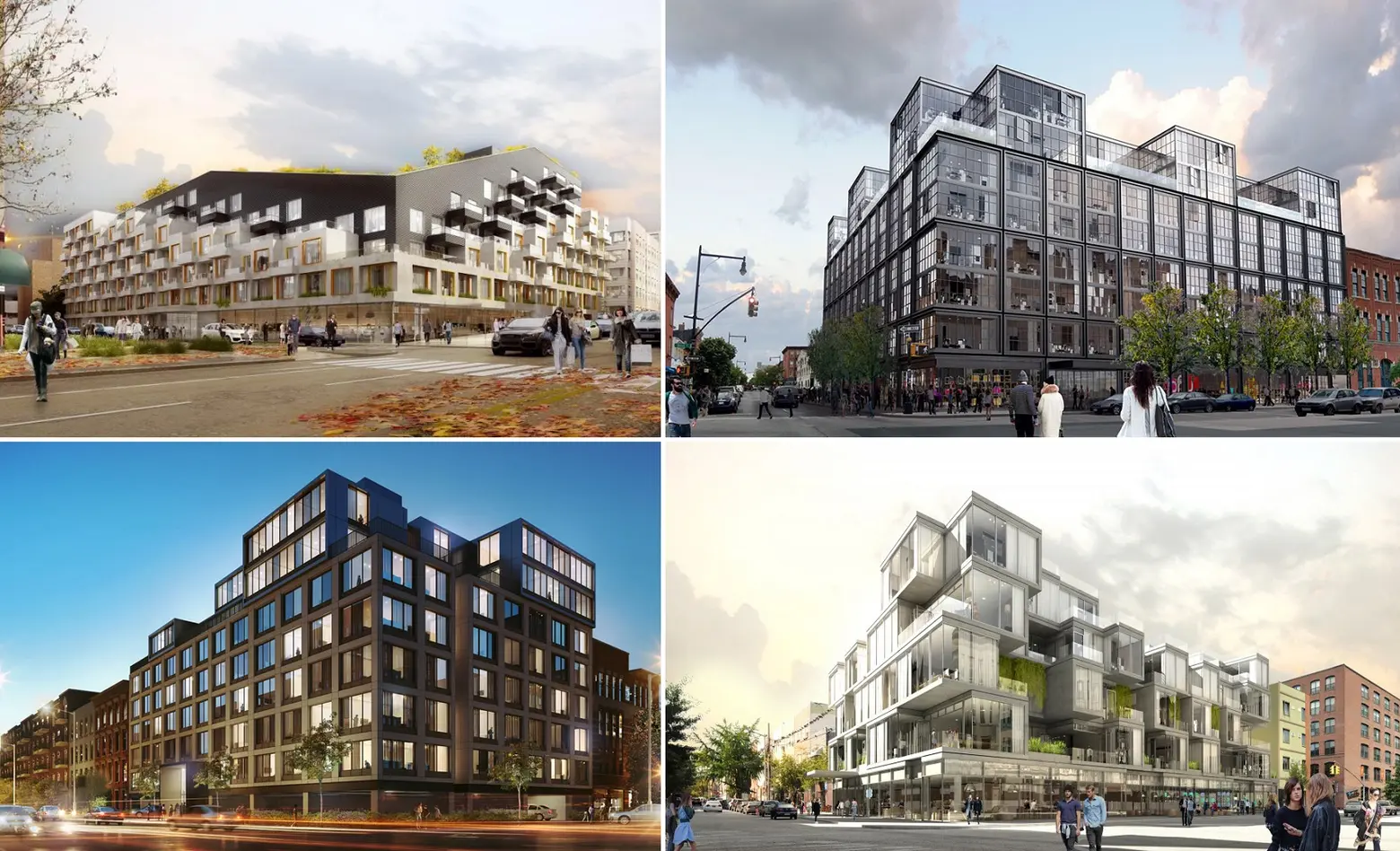 Cantilever king Eran Chen has numerous developments sprouting across the city. Just last week a 400-unit development at 10 Montieth Street for Bushwick's Rheingold Brewery site was unveiled by the Daily News. Other Brooklyn projects includes Boerum Hill's, 316 Bergen Street; Crown Heights, 608 Franklin Avenue; Williamsburg's, 510 Driggs, and Park Slope's, 275 Fourth Avenue. The firm is also reportedly designing Spitzer's South Williamsburg's project at 420 Kent Avenue.
The Space Between Things: An Interview with Eran Chen from ODA on Vimeo
Follow updates on 175-225 Third Street at CityRealty.
RELATED