McSorley's reopens in the East Village with famed light or dark ale available by the growler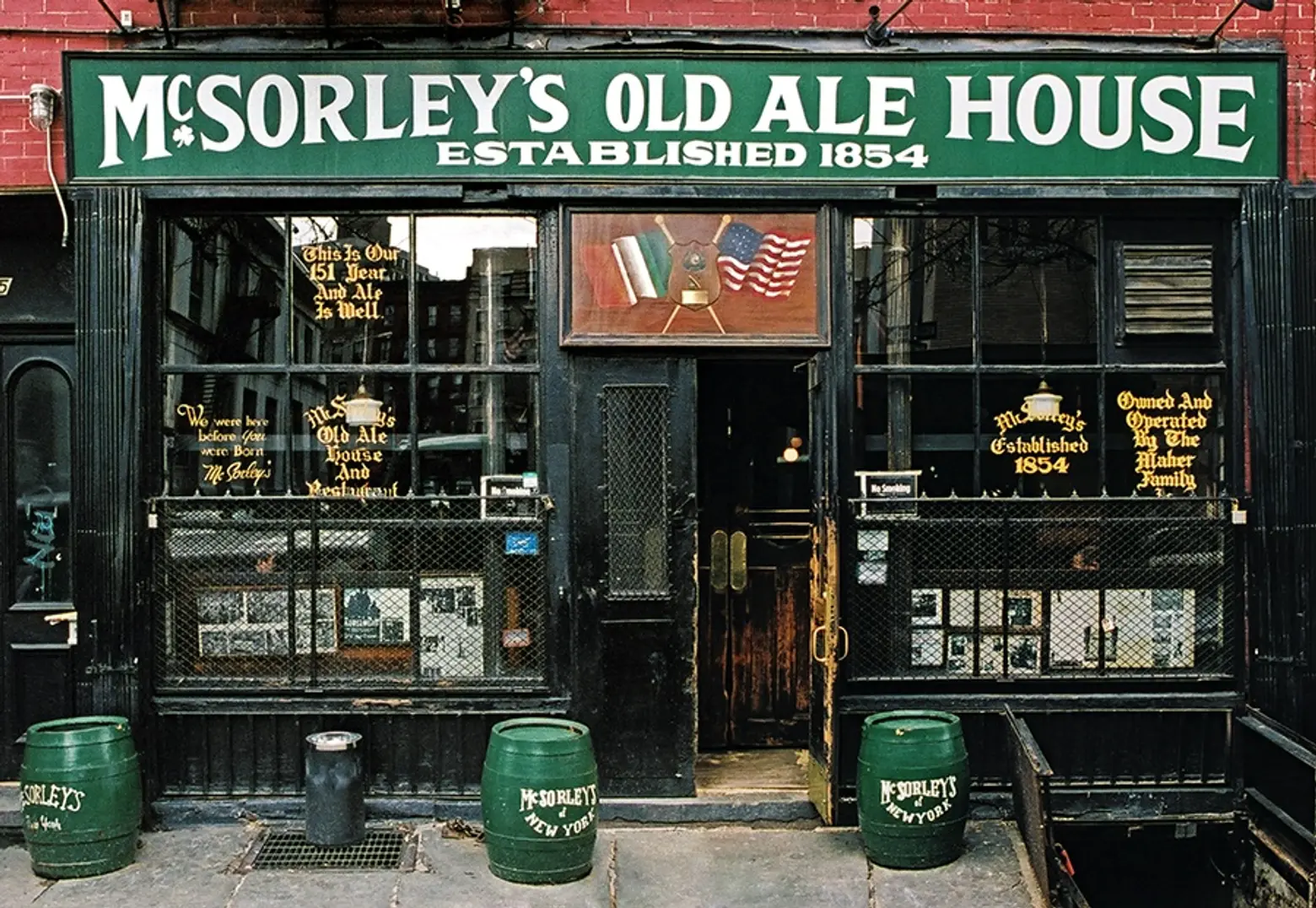 Photo © James and Karla Murray exclusively for 6sqft
After a two month break, McSorely's Old Ale House officially reopened on Friday. The East Village watering hole, which claims to be the oldest bar in New York City, announced a new take out menu, including its two ale options, light or dark, served in to-go growlers. The reopening comes after a two-month closure due to the coronavirus, the longest the historic bar has ever been closed, as EV Grieve first reported.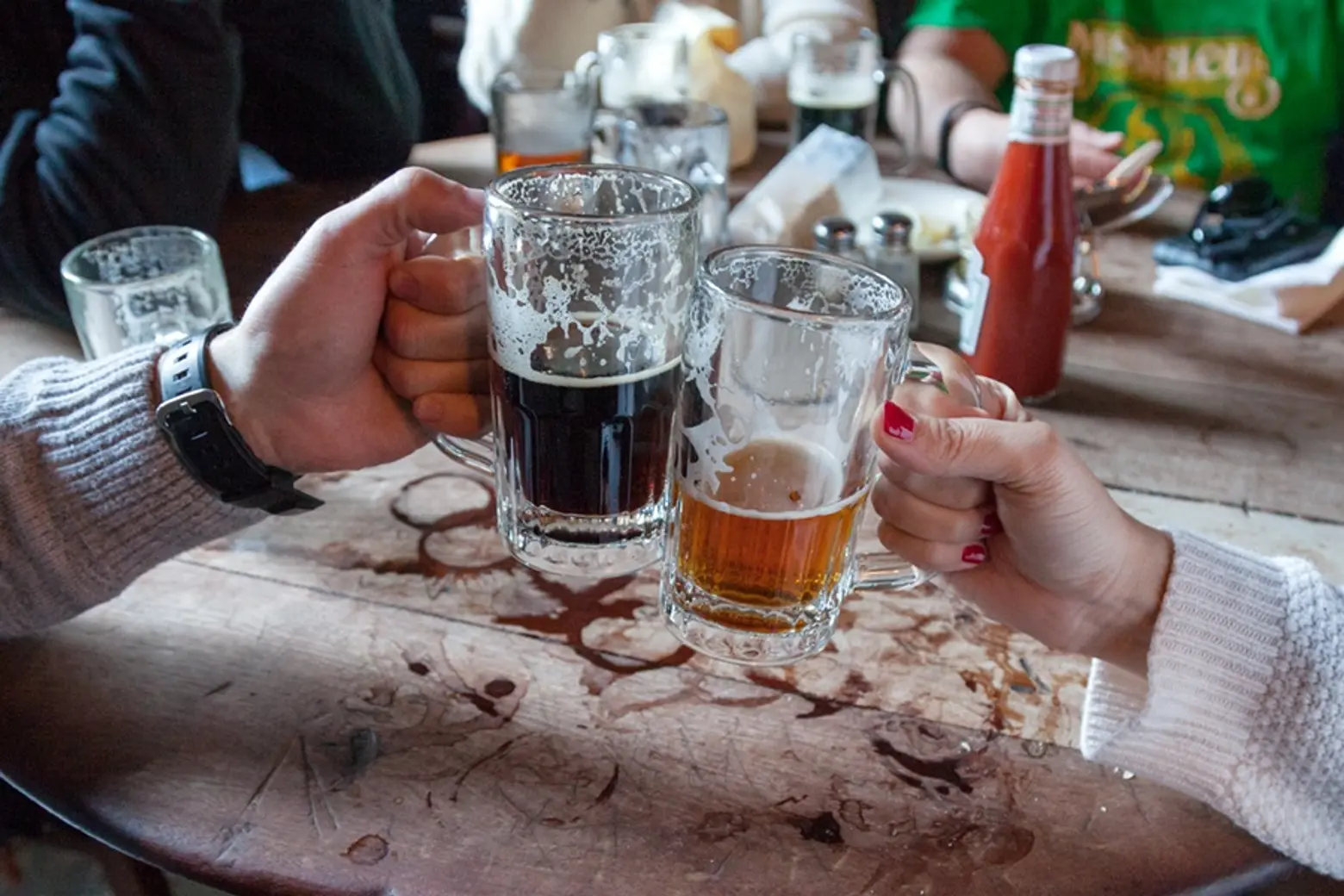 "We've installed a bunch of hand sanitizer dispensers (even though they don't match the ancient wood), ordered a bunch of growlers and face masks and are ready as well to bring some commercial and social life back to our storied, East 7th Street block," McSorely's wrote in a post on Facebook.
For at least the next two weeks, the bar will be open daily from 1 p.m. to 8 p.m., with a to-go menu of hamburgers, hot dogs, and sandwiches. Growlers of light or dark ale will be available in 12-ounce cups, as well as half- and full-gallon growlers.
McSorley's bartender Gregory de la Haba told EV Grieve that they kept all employees during the closure. "We kept all our staff, and everyone wants to get back to work."
Other iconic East Village eateries have also recently resumed business for takeout and delivery. Veselka and Veniero's Pasticceria & Caffe, the Ukrainian restaurant that started in 1954 and the Italian bakery that opened in 1894 respectively, both reopened for takeout and delivery on May 1.
[Via EV Grieve]
RELATED: