Big Gay Ice Cream's first location in the East Village will not reopen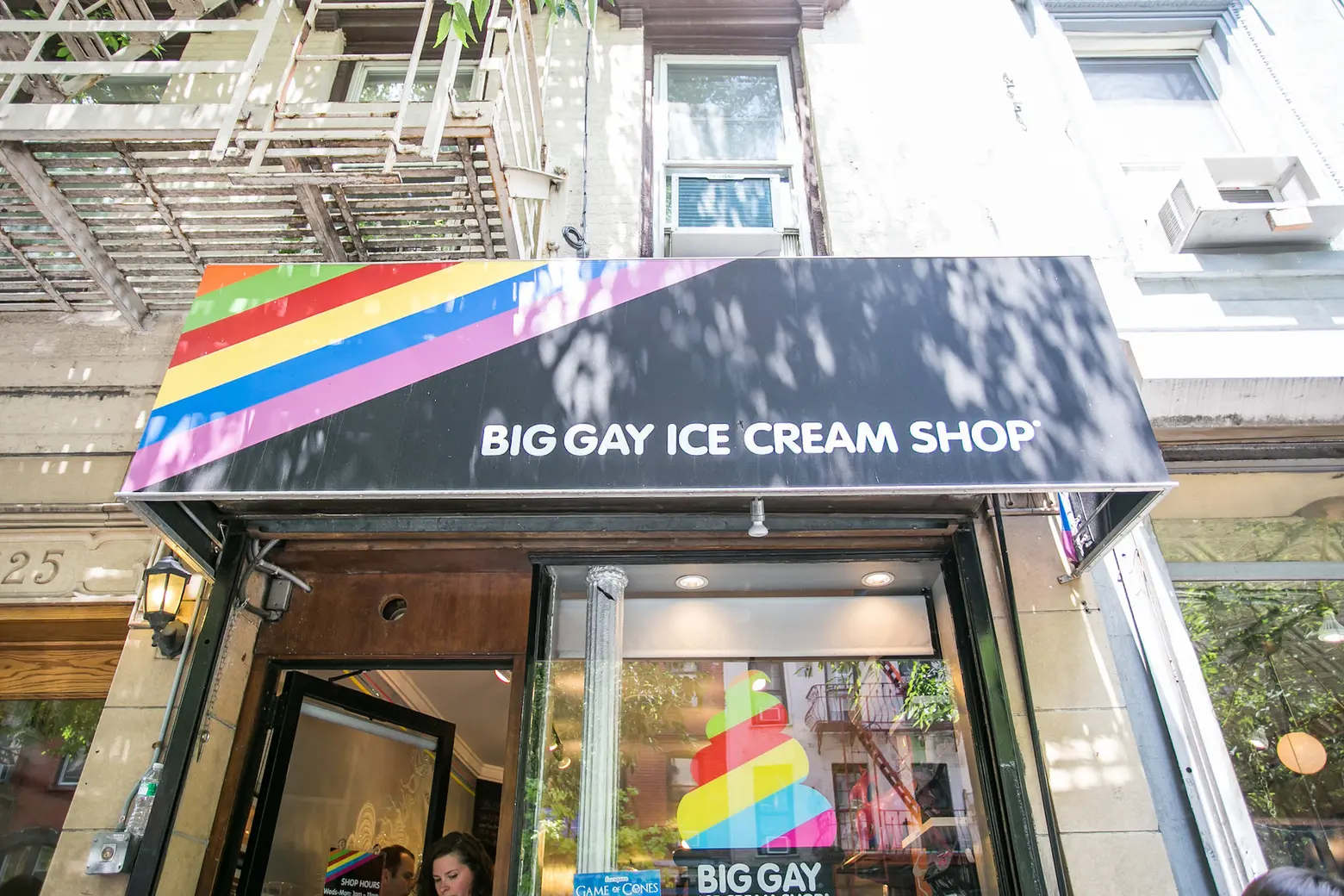 Big Gay Ice Cream's first brick-and-mortar location has permanently closed, as EV Grieve reported on Thursday. The East Village store at 125 East 7th Street opened its doors in 2011 after operating as an ice cream truck for two years. According to the neighborhood blog, the store has been closed since Gov. Andrew Cuomo's coronavirus pandemic "pause" order in March and now a for-rent sign hangs in the window.
Known for its unique flavors of soft serve, the store has reopened its West Village and Upper West Side stores, but the South Street Seaport location remains temporarily closed.
Doug Quint and Bryan Petroff founded Big Gay Ice Cream in 2009 as a seasonal ice cream truck but the business quickly grew into a beloved New York City brand, starting with its first physical location in the East Village. Quint and Petroff authored a cookbook in 2015 (with an introduction written by Anthony Bourdain) and later started selling packaged pints of ice cream in grocery stores.
In a 2016 interview with 6sqft, Quint told us that they specifically wanted to be on the block of East 7th Street. "It had a write up in the Times for what an amazing food block it is. We had friends with restaurants there, and people we met through food trucks had restaurants there," Quint said.
"The perfect space happened to open up at the perfect time and it was the perfect price. It was the perfect everything."
[Via EV Grieve]
RELATED: