Finnerty's, popular Bay Area sports bar in the East Village, has permanently closed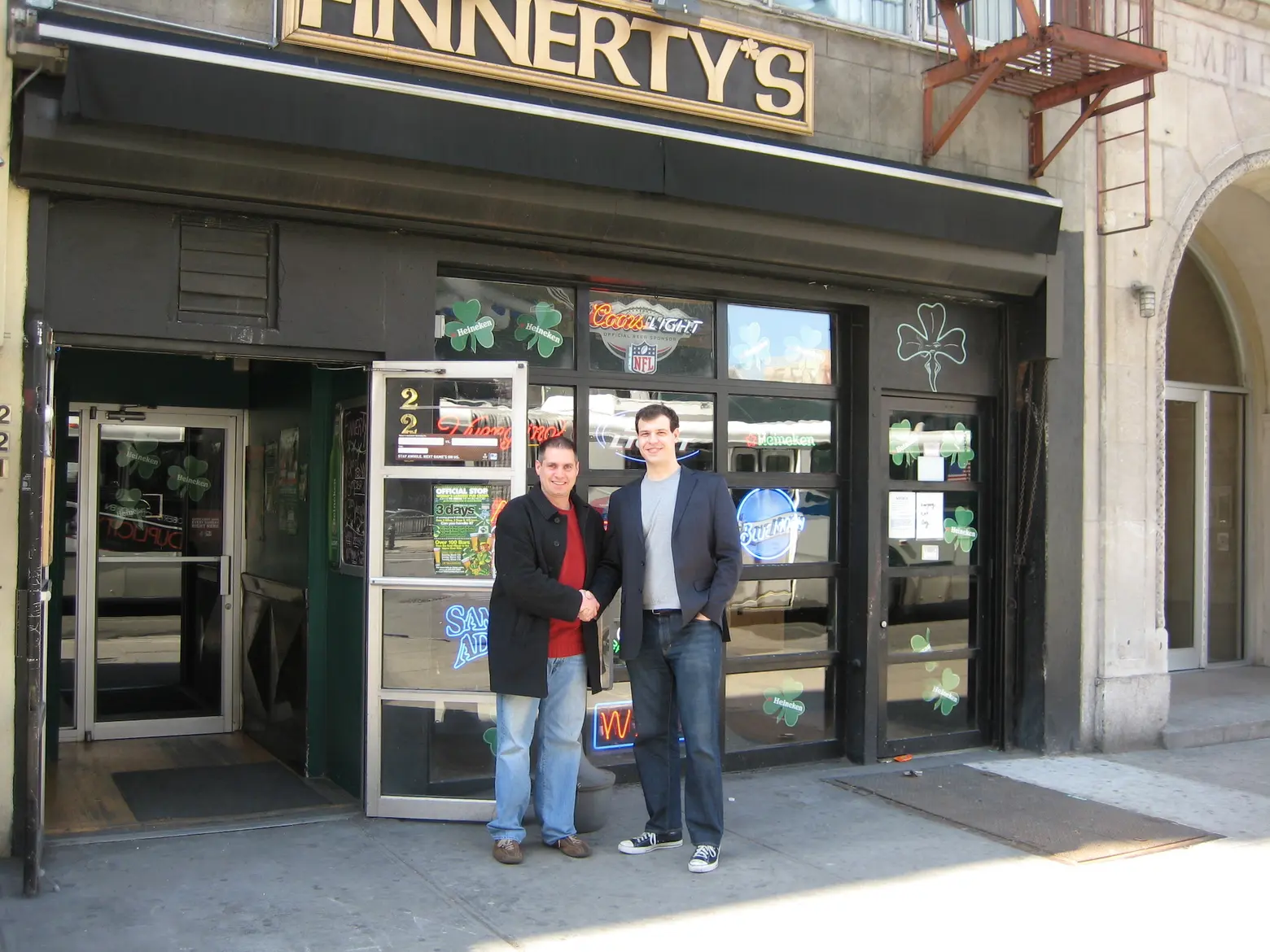 The bar on opening day, courtesy of Finnerty's
Considered New York City's unofficial San Francisco sports bar, Finnerty's announced this morning that it's permanently closing its East Village location. For the past 11 years, the Irish pub on Second Avenue has been a go-to spot for Giants and 49ers fans, even hosting the Giant's World Series trophy three times. "The pandemic, along with being unable to reach an agreement with our landlord, forced our hand. There just wasn't any way forward for us," said Finnerty's owners Dieter Seelig and Brian Stapleton.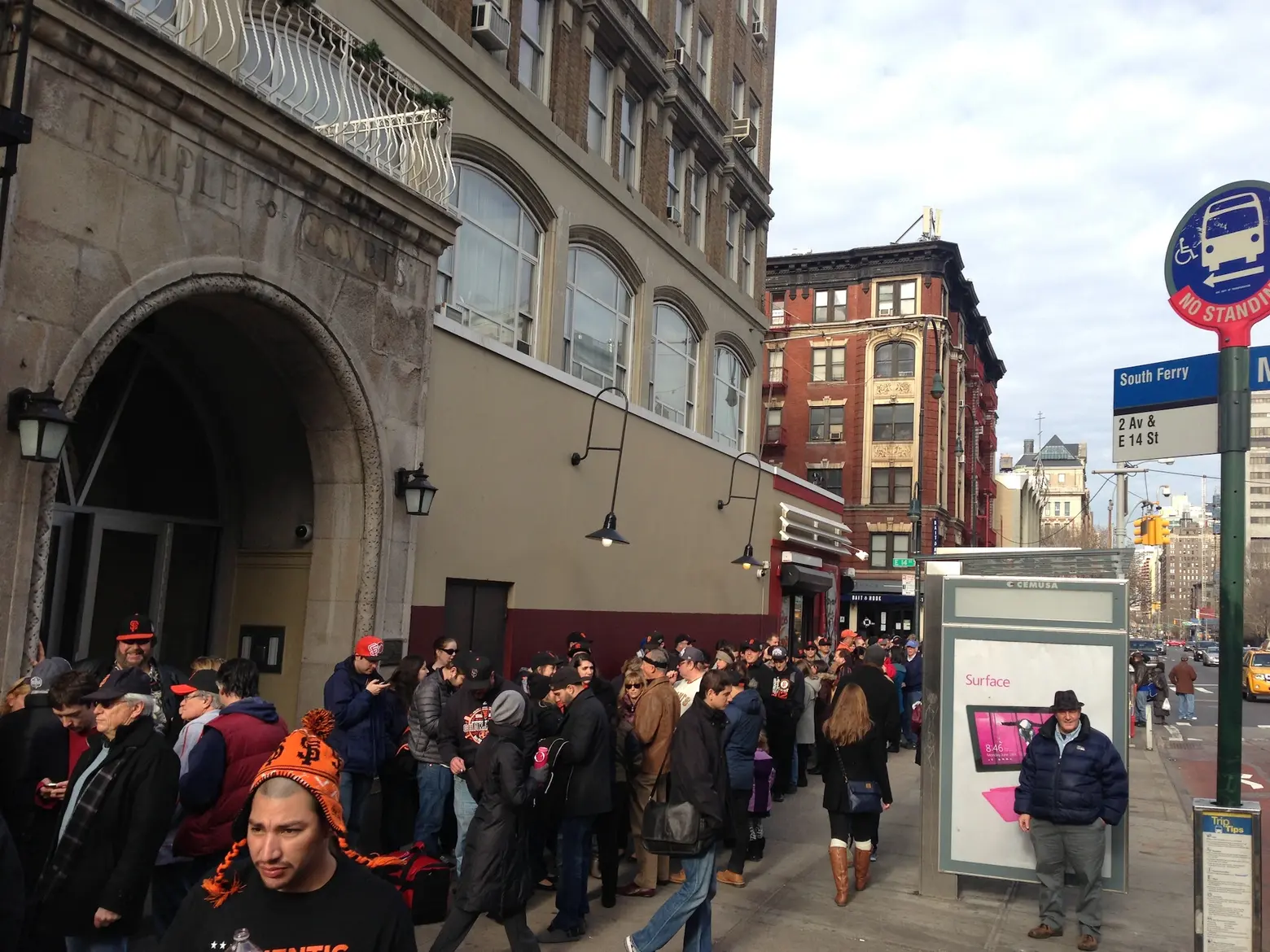 A line to see the Giant's World Series trophy, courtesy of Finnerty's
Finnerty's was re-established in March of 2009, a time when the East Village was well on its way to becoming a nightlife hub of the city. With its proximity to Union Square and NYU, the bar was a popular watering hole for college students and young professionals, made more so by its two-dozen TVs, draft beer selection, and special keg-service tables. After a small group of 49ers fans began gathering at Finnerty's on Sundays, the bar became a home away from home for San Francisco transplants and fans. "Getting to host thousands of fans for the playoff games, World Series trophy visits, and the decade of bus trips to Giants, Sharks, Warriors, and 49ers games has been one of the greatest and craziness honors imaginable," said the owners.
But like so many other bars and restaurants, Finnerty's succumbed to the pressures of a pandemic that's been raging for nine months. In their statement, they explain: "Covid striking the city just days before St Patrick's Day and March Madness was a huge blow to us during what is typically our busiest month of the year. Even with this, we still hoped to reopen in some capacity eventually. But unlike so many other catastrophes we have made it through, this was one disaster that forced people apart rather than together and one that struck right at the heart of our industry. Venues that depended on sporting events and large gatherings were particularly affected."
Though Finnerty's location at 221 Second Avenue is now permanently closed, the owners did leave their statement partially open-ended in terms of future plans: "While this is the end of Finnerty's for now, we truly hope to share a drink with you all again soon. We'll keep the bell polished and ready to ring again."
RELATED: