Wegmans officially opens in the East Village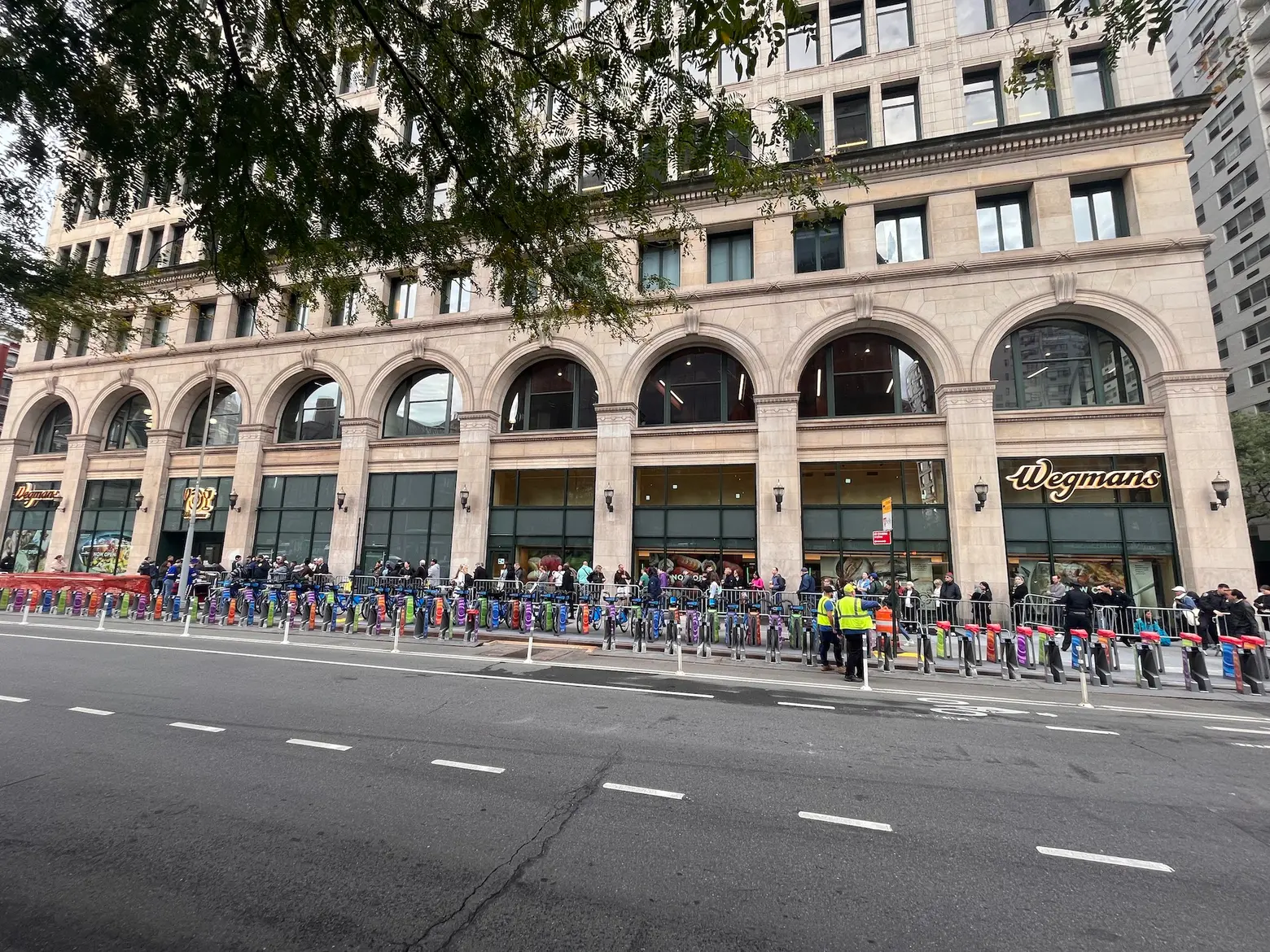 All images courtesy of Wegmans
Manhattan's first Wegmans grocery store has finally opened its doors. Located at 770 Broadway in the East Village, the 87,500-square-foot Wegmans Astor Place offers the grocer's signature affordable prices and prepared food options, as well as Next Door, a 94-seat restaurant with a sushi bar and Champagne-oyster bar which is expected to open during the first half of 2024. The grocery store, which replaced a Kmart, is open from 7 a.m. to 11 p.m.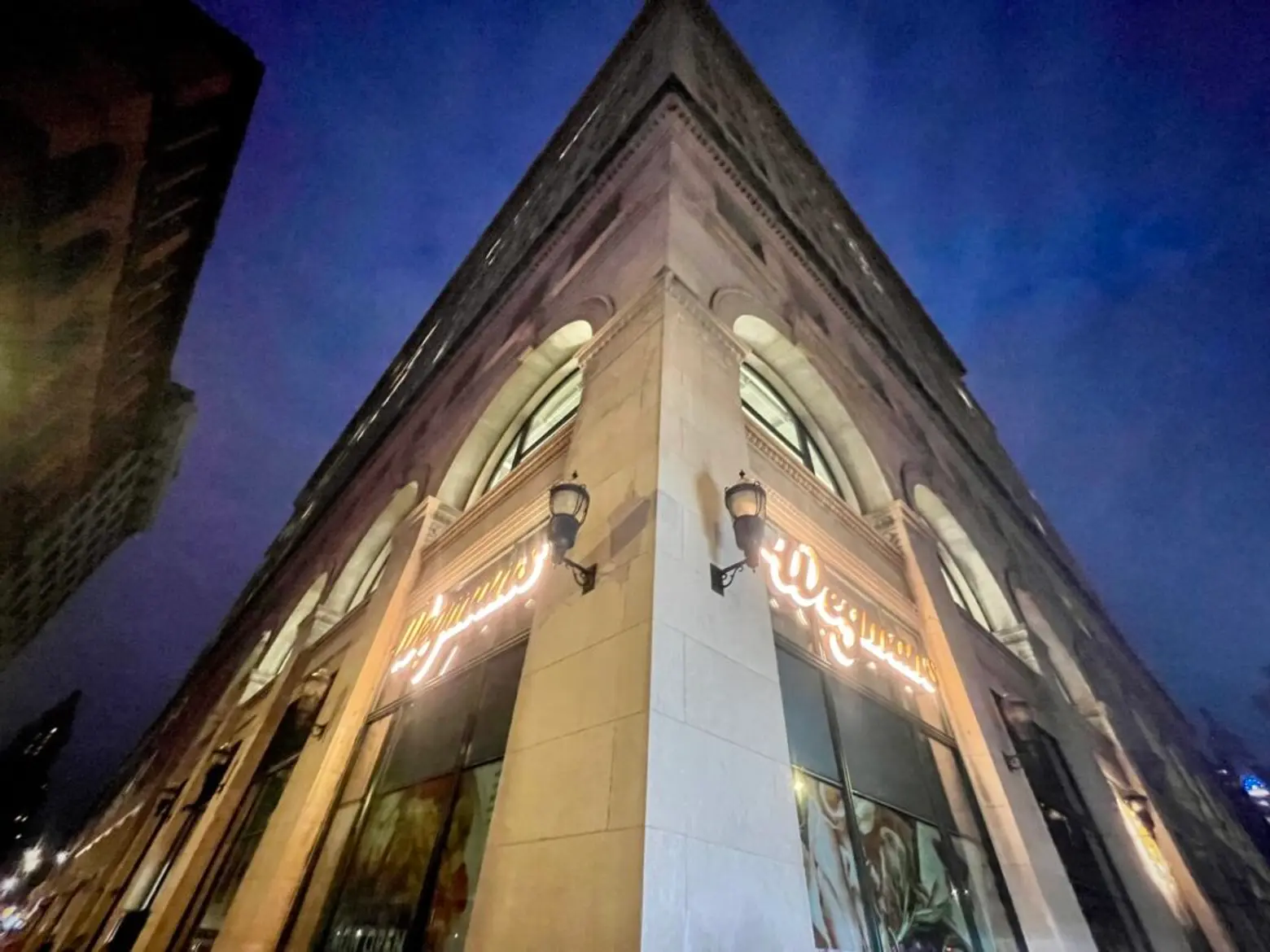 Curated by Executive Chef David Lopatynski and his staff, prepared food options include sushi, salads, sandwiches, soups, pizza and wings, and Asian cuisine. The store also offers a wide selection of ready-to-eat and ready-to-heat entrees.
According to Eater, the store's layout is in a "doughnut shape," with the most popular items located in the center of the store.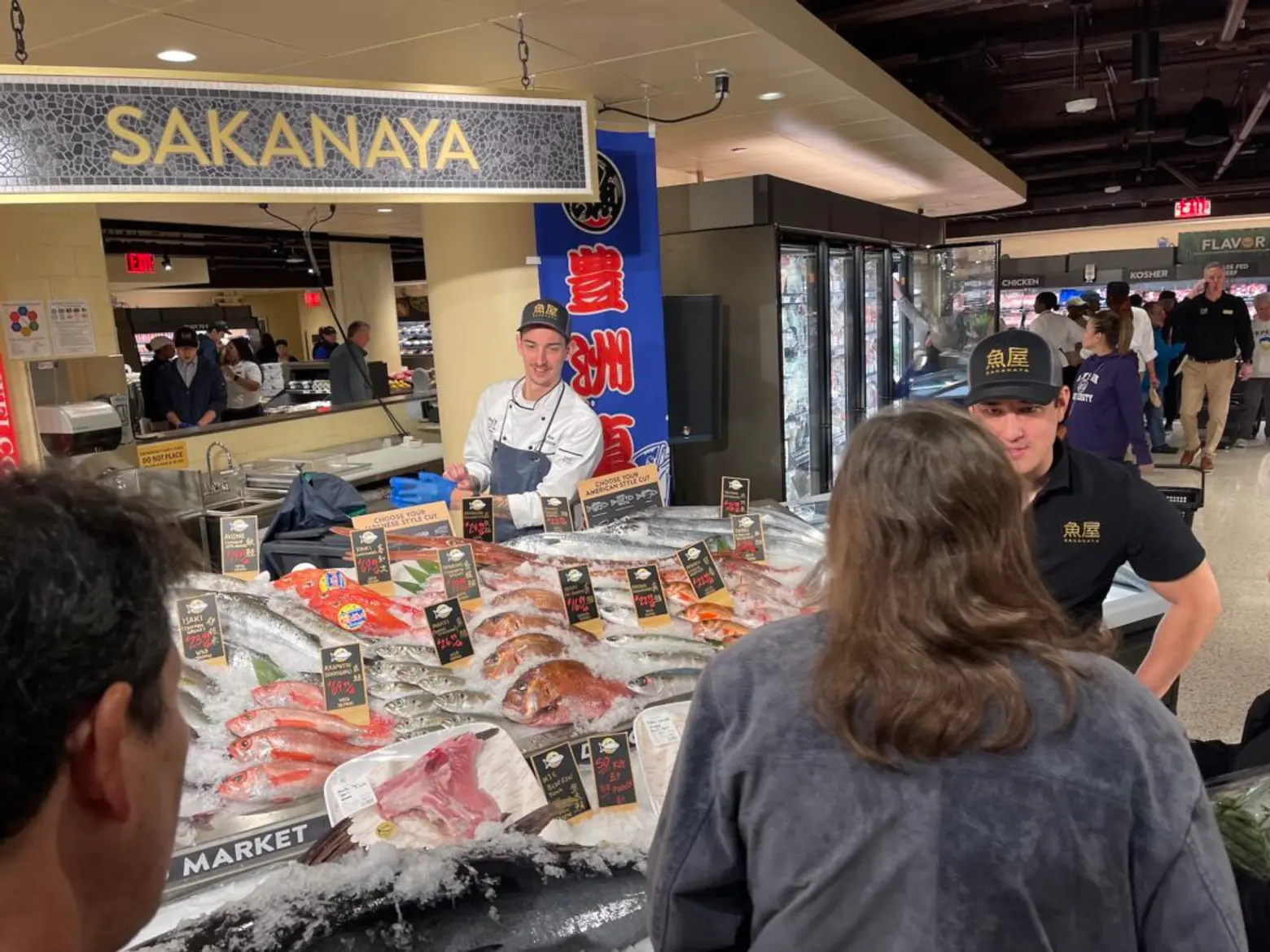 The new grocery store is replacing the Kmart on Astor Place, an oddly beloved neighborhood fixture that in July 2021 closed suddenly after 25 years of business. The store was only one of two Kmart locations in Manhattan, the other of which was located in Penn Station and closed in early 2020.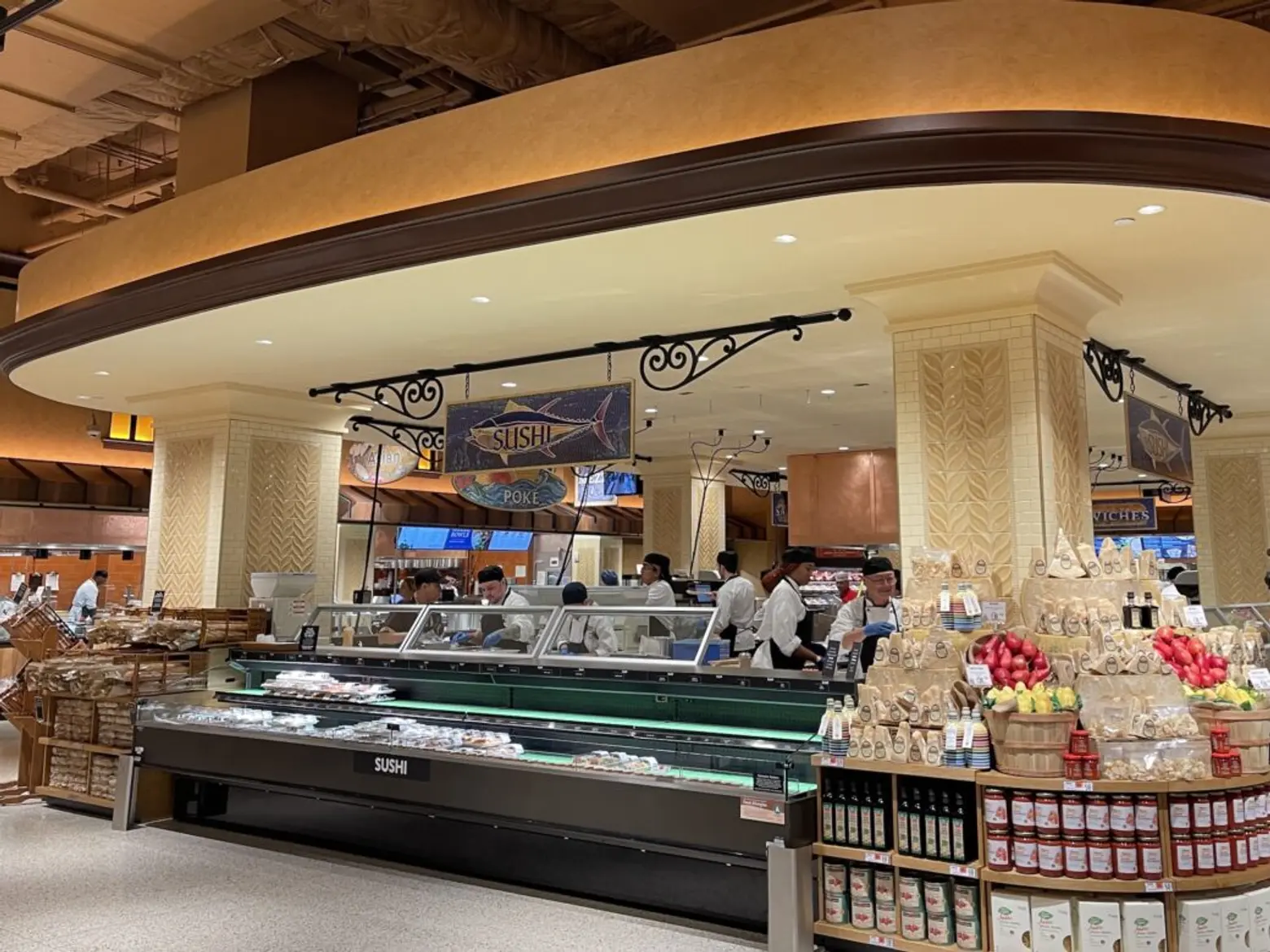 Wegmans paid tribute to the storied history of its former occupier by keeping some of Kmart's original interior design features, such as a number of columns that were part of Kmart's layout, according to TimeOut.
The East Village store is the brand's first Manhattan location and its second location in New York City, with the other outpost located in the Brooklyn Navy Yard. The Brooklyn store opened in October 2019 and saw more than 25,000 shoppers arriving for its grand opening, breaking the chain's record for opening day sales.
RELATED: