East Village Ukrainian restaurant Veselka is expanding with a pierogi bar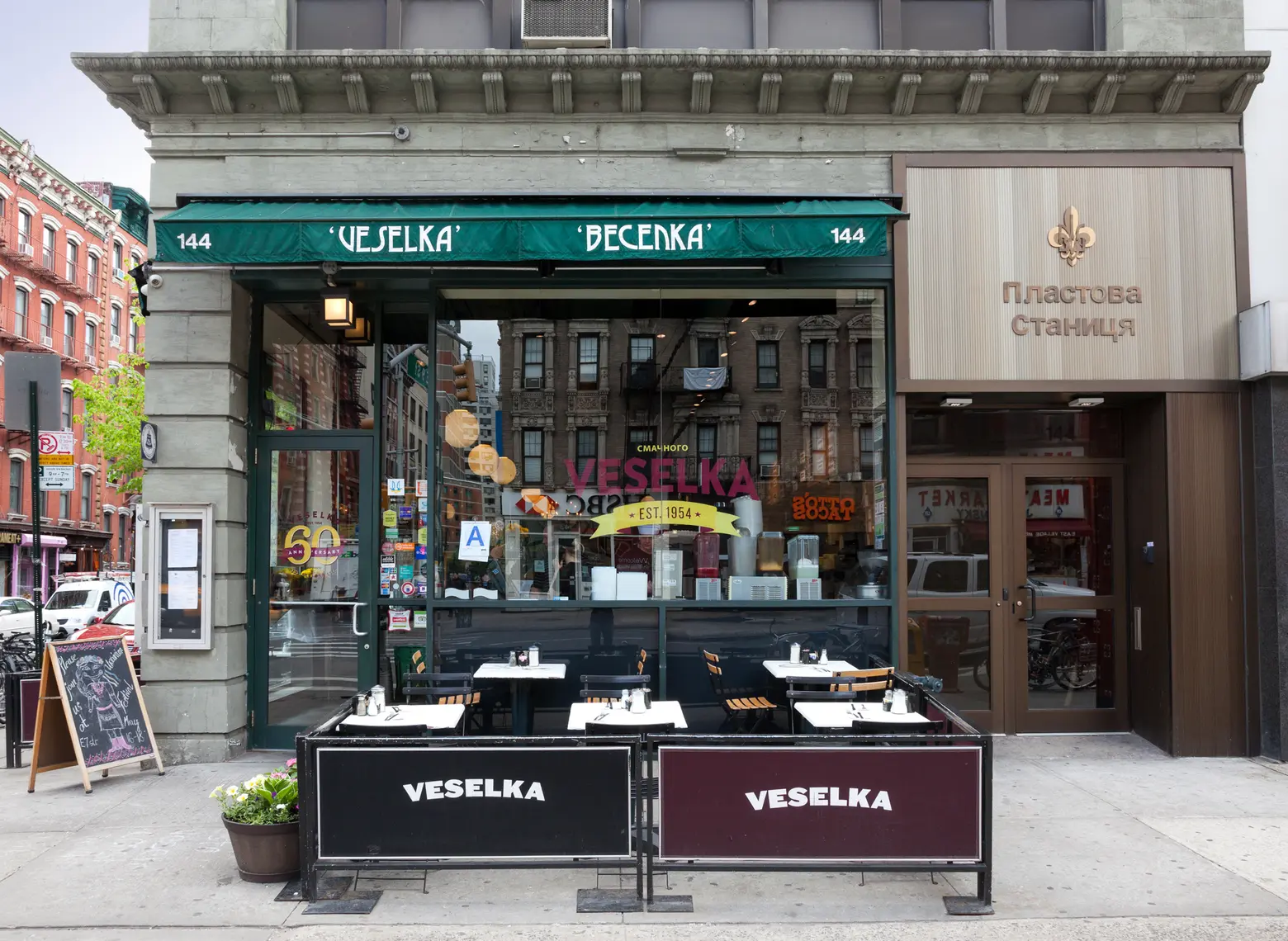 When Veselka first opened on the corner of 2nd Avenue and East 9th Street in 1954, the business was a small candy shop and newspaper stand. Sixty-years later, and the Ukrainian restaurant serves up 21,000 pierogis, 2,500 latkes, and 110 gallons of borscht each week. That is until the pandemic hit. In September, owner Tom Birchard spoke about how the restaurant was struggling. But thanks to a dedicated customer base filling its heated sidewalk seating and indoor tables, as well as a growing delivery and national shipping arm, Veselka is expanding to the space next door, as was first reported by EV Grieve. The addition will be complete with a new "sushi bar-style counter that will showcase the restaurant's pierogi-making process," according to the New York Times.
The reason Veselka is able to expand next door on 9th Street is because beloved toy store Dinosaur Hill is closing after 37 years. Unlike a lot of other recently shuttered businesses, though, it's not pandemic-related. Owner Pamela Pier is retiring, and in positive news, one of her former employees will open a new toy store across the street with Pier as a consultant.
Interestingly, this is not the first time Veselka has taken over Dinosaur Hill's space. As the Times explains, "Tim Birchard… asked Ms. Pier three times over the years if she would move her shop farther east in the building, giving Veselka room to expand. Each time she agreed. The third time, in 2008, the elder Birchard even paid to renovate the toy store's 625-square-foot space."
But it's not merely the available space that's allowing Veselka to expand. It's also their landlord. Third-generation co-owner Jason Birchard told the Times that their long-time landlord, Ukrainian nonprofit the Plast Foundation, charges them rent "that some might consider below market rate."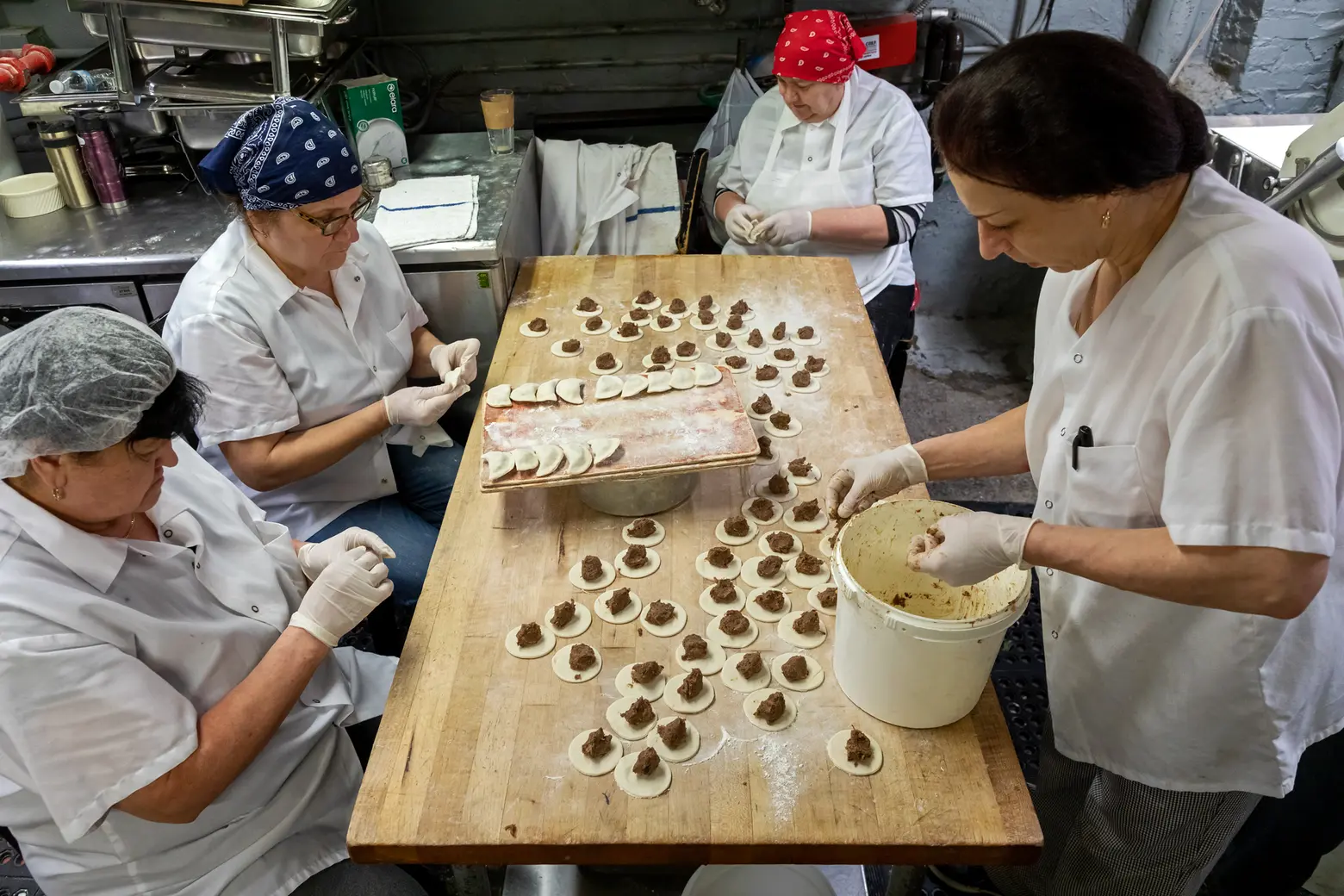 A photo from February of the pierogies being made in the kitchen. Photo by James and Karla Murray for 6sqft. See more here >>
The Times tells us that when the new space opens, there will be a larger kitchen, more murals by their house artist Arnie Charnick, more indoor tables, a "sushi bar-style showcase" for the hand-made pierogies, and a rocket-ship gumball machine from Dinosaur Hill, positioned in what will be called the "Dinosaur Dining" area.
[Via EV Grieve and New York Times]
RELATED: