Wegmans announces October opening for first Manhattan store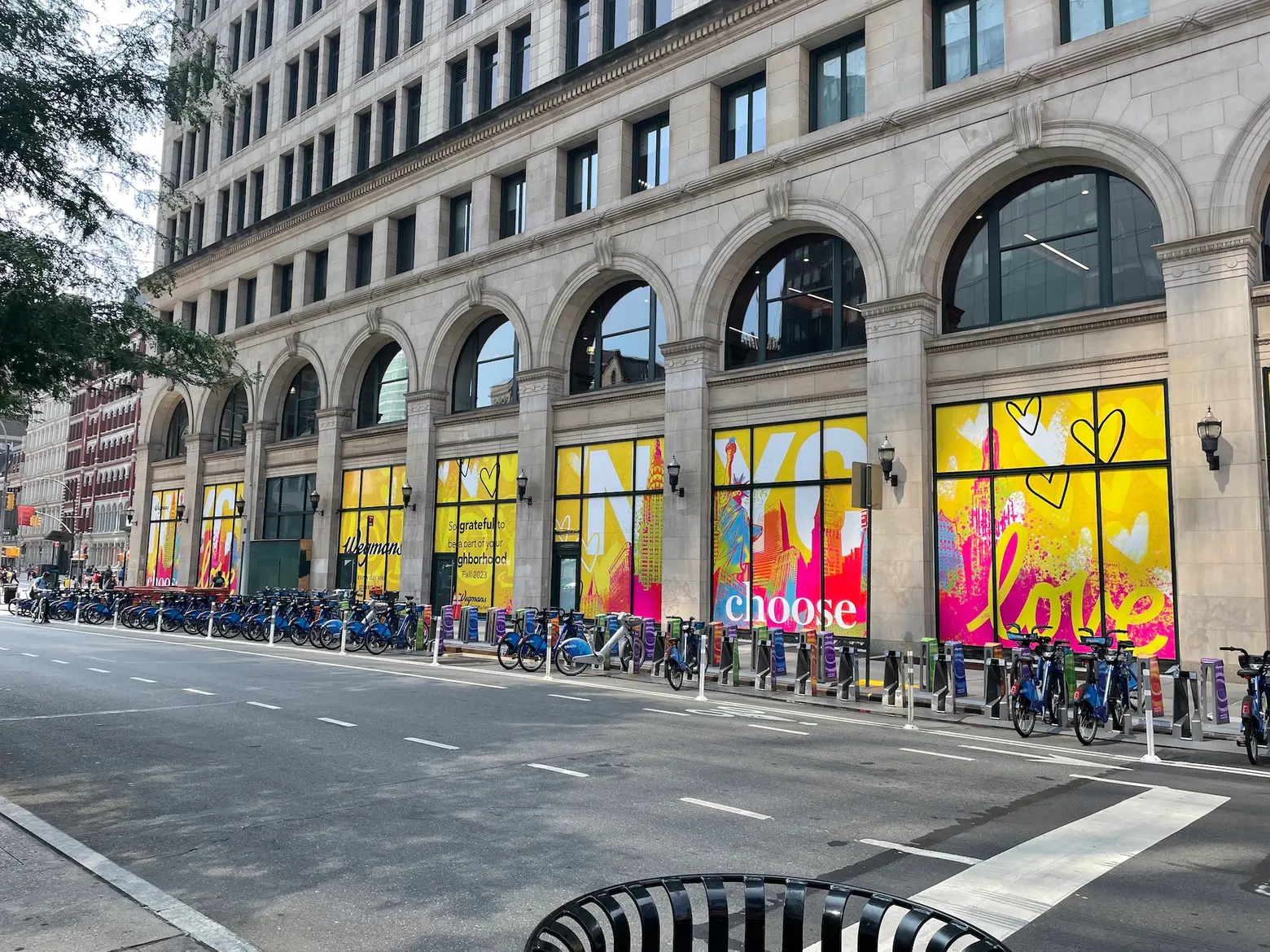 All images courtesy of Wegmans
Mark your calendars. Manhattan's first Wegmans grocery store will officially open on October 18, the company announced Thursday. The 87,500-square-foot store will open at 770 Broadway in the East Village, replacing the Kmart on Astor Place, which closed in 2021. Not only will the store offer the grocer's signature affordable prices and prepared food options, but Wegmans Astor Place will also have a 94-seat restaurant with a sushi bar and Champagne-oyster bar.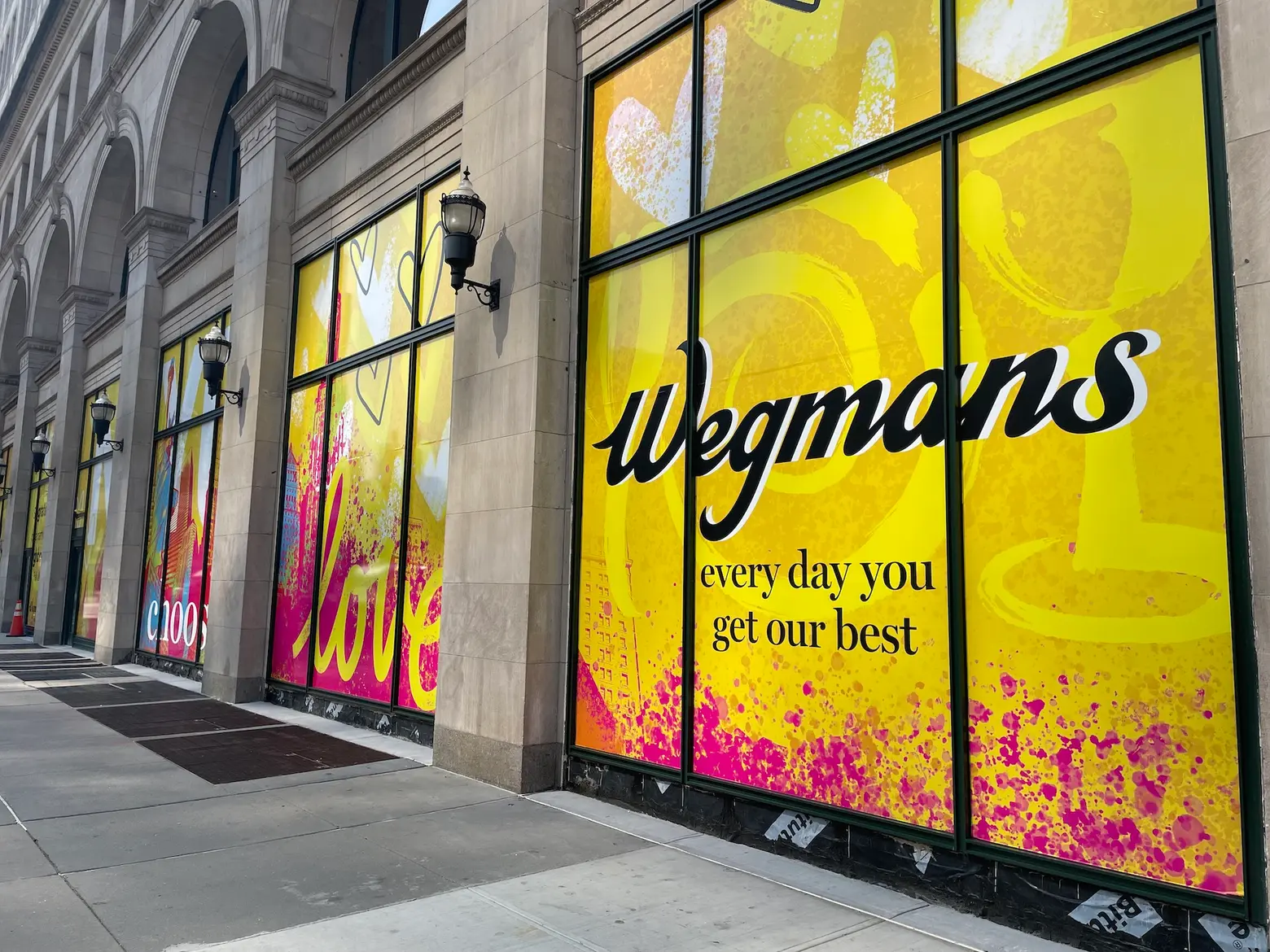 "We know our customers can't wait to come see what we have in store and our employees have been training, in some cases, for over a year to get ready for this day," Matt Dailor, store manager of Wegmans Astor Place, said in a press release.
"Wegmans is a celebration of food and people, and we can't wait to open the doors on October 18 to our community here in the East Village."
According to Eater, the store's layout is in a "doughnut shape," with the most wanted items in the center of the store. Opening in the first half of 2024, Next Door by Wegmans is a 94-seat Japanese restaurant with a 10-seat sushi bar and Champagne and oyster bar.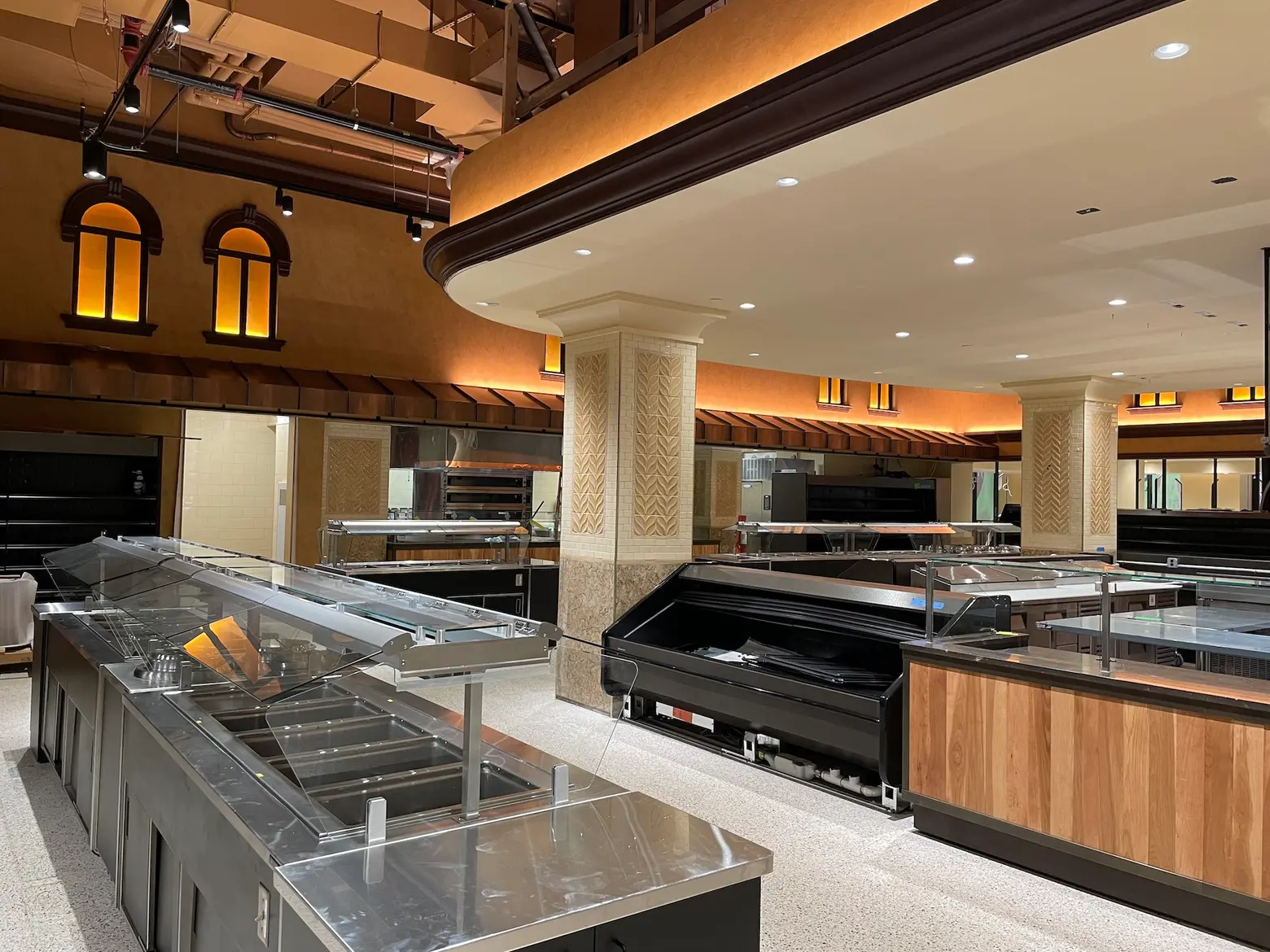 Prepared food will be curated by Executive Chef David Lopatynski and his staff, including fresh sushi, salads, sandwiches, soups, pizza and wings, and hot Asian cuisine options. The store will also offer a big selection of ready-to-eat and ready-to-heat entrees.
The new grocery store is replacing the Kmart on Astor Place, a strangely beloved neighborhood fixture that in July 2021 closed abruptly after 25 years of business. The store was only one of two Kmart locations in Manhattan, the other outpost was located in Penn Station and closed in early 2020. That same month, Vornado Realty Trust first announced they would bring in Wegmans as the new tenant for 770 Broadway.
Wegmans opened its first New York City location at the Brooklyn Navy Yard in October 2019; the grand opening was attended by more than 25,000 eager shoppers, subsequently breaking the grocery store chain's record for opening day sales.
Customers can visit the Wegmans website to download the store's app and create an online account to access recipes, digital coupons, and create shopping lists.
RELATED: