Did you know 'The Night Before Christmas' was written in New York's Chelsea?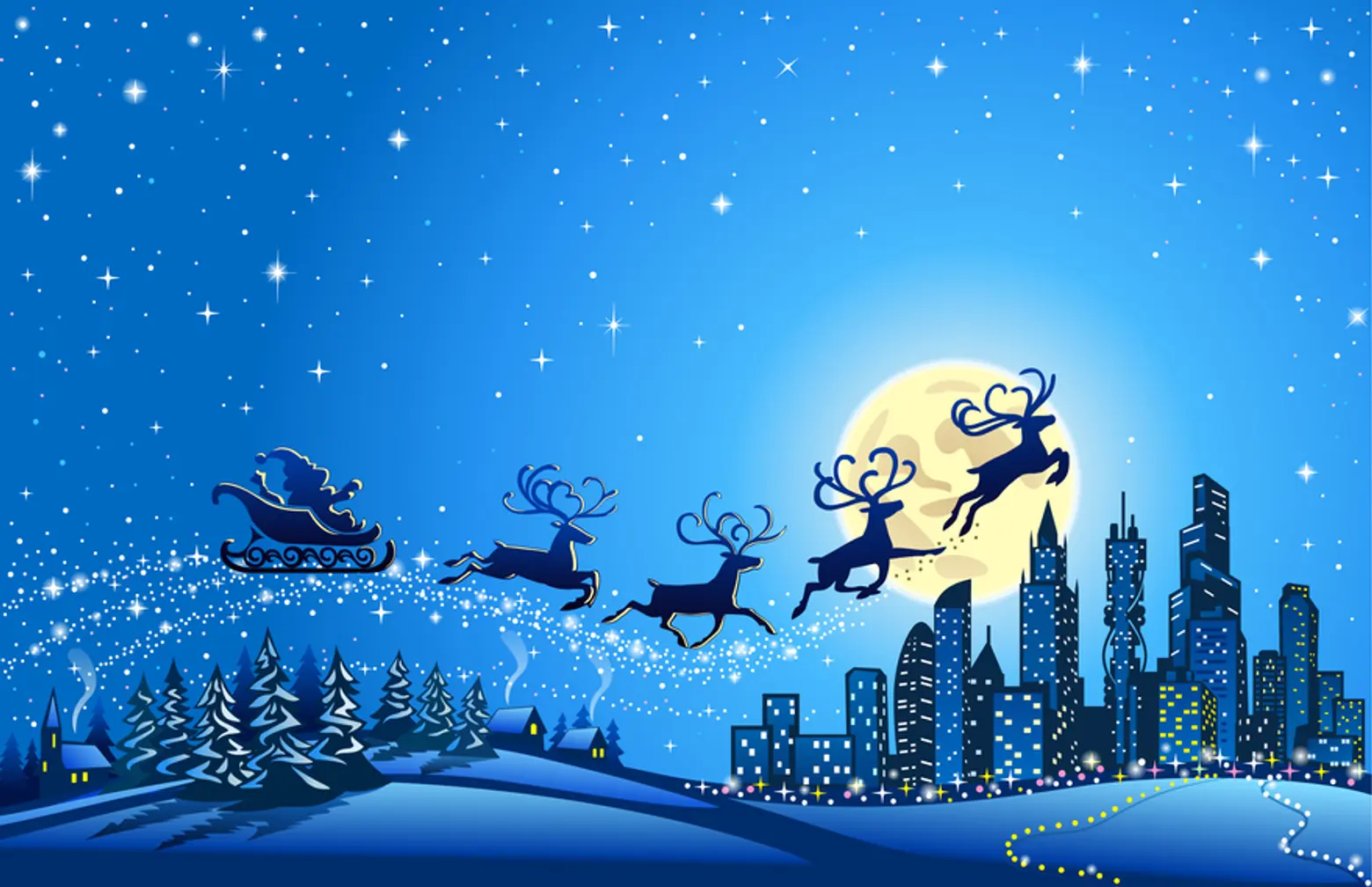 This may be hard to imagine, but one of the holiday's most iconic stories was written in none other than Manhattan's Chelsea. Ephemeral NY recounts the origins of Clement Clarke Moore's quintessential Christmas tale, "The Night Before Christmas," and points to early 19th century life in New York as the inspiration for the classic. As the story goes, the year was 1822, and Moore was said to have come up with the poem on a snowy day while riding around Chelsea in a sleigh, on his way to pick up a turkey from the market.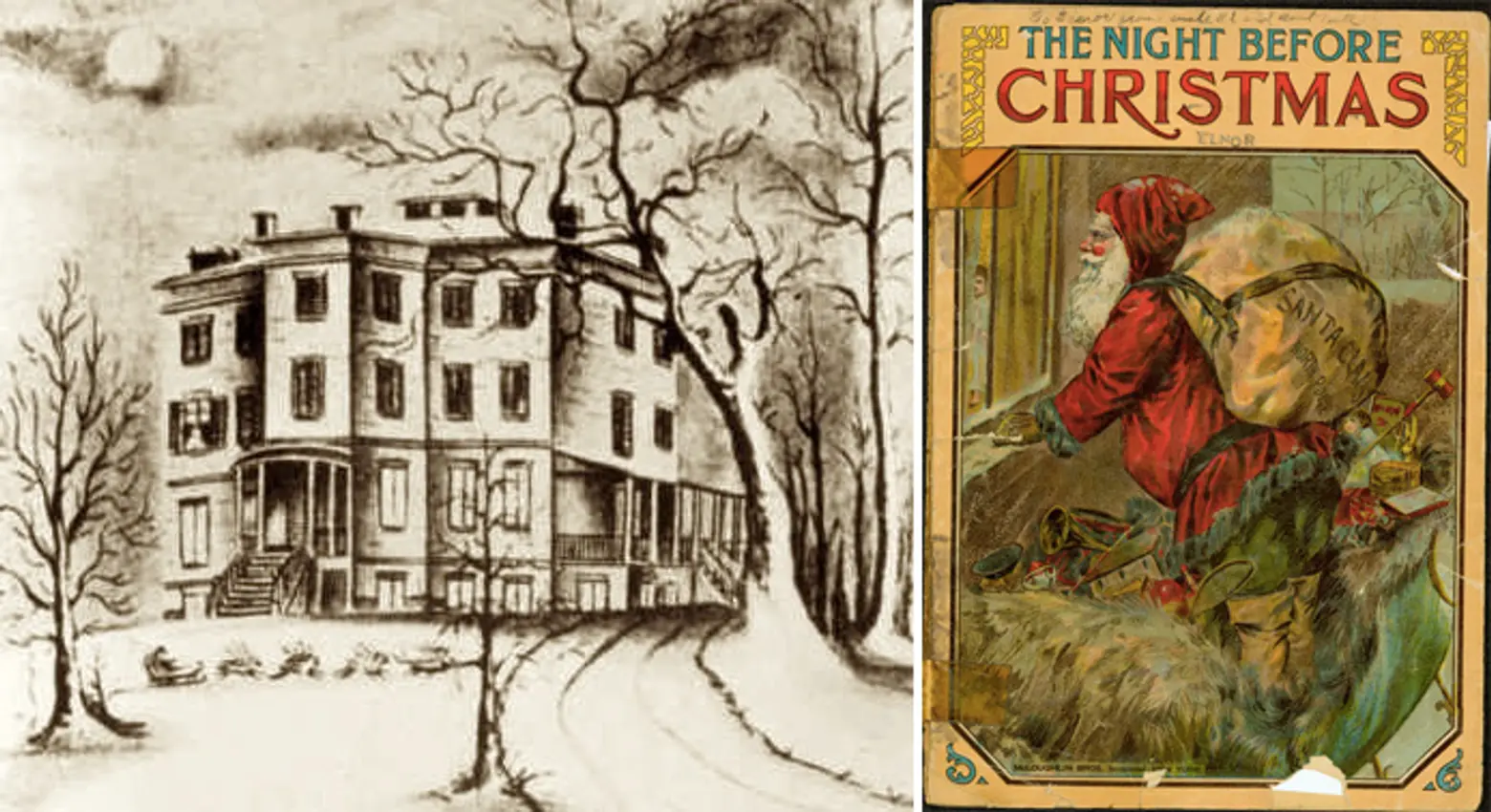 Moore's Chelsea estate via Ephemeral NY (L); Book cover (R)
Moore lived with his family on a massive inherited estate at 23rd Street and 9th Avenue—then considered the city's backwoods. As gleaned from the NY Times, Ephemeral writes that the author, who at the time made a living as a theology professor, wrote the story "simply as a Christmas present for his two daughters, making St. Nicholas the hero at the suggestion of a portly, rubicund Dutchman living in the neighborhood."
Interestingly, the Moore was said to have been a slave owner, and the sleigh ride that inspired the work was in fact driven by one of his slaves. The figure of Santa Claus—which has become the widly popularized version we know today—was modeled after the family's jovial Dutch handyman. However, the idea of putting jolly St. Nick into flight puffing a pipe was drawn from Washington Irving's image of the icon. But the red suit? You can thank Coca Cola for that.
Moore's story was first anonymously published in a Troy, NY newspaper in 1823. It wasn't until the 1830s that he was revealed as the writer.
[Via Ephemeral NY]
RELATED: