Smash and smush your old pumpkins into compost at Hudson River Park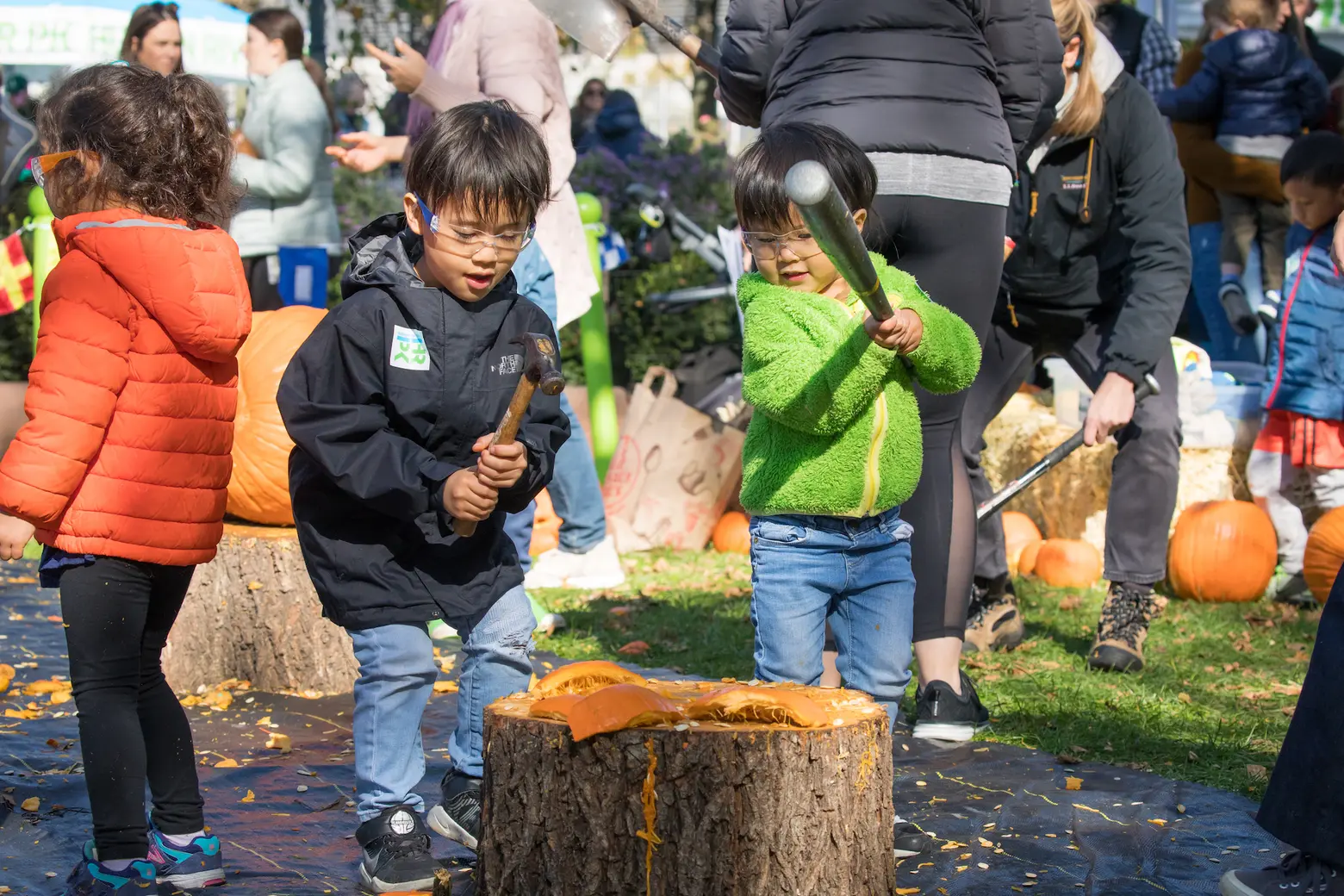 Credit: Max Guliani for Hudson River Park
What better way to celebrate fall, relieve some 2020 related-stress, and benefit the environment than smashing old pumpkins into compost. Hudson River Park's third-annual "smash it, don't trash it" Pumpkin Smash event returns next month, which invites New Yorkers to take a bat to post-Halloween gourds to dispose of them in an eco-friendly way.
"Every year we call on families to smash it, not trash it— and bring their pumpkins to Hudson River Park and turn them into compost," Madelyn Wils, President and CEO of Hudson River Park, said. "Halloween will undoubtedly be different for many families this year, so we knew we had to find a way to continue this tradition responsibly."
The Pumpkin Smash will take place from 11 a.m. to 3 p.m. on Saturday, November 7 at Chelsea Waterside Park. Because of COVID-19, attendance will be limited and all participants must register for the free event to secure a spot for a timed entry.
One ticket includes a household of up to five people and each group will be given 15 minutes of smashing. Guests should bring their own pumpkins and wear face coverings. The park is encouraging those interested in particpating to drop off pumpkins starting Monday, November 2 at Pier 40 or at the Chelsea Waterside Park.
The recently reopened compost site at Hudson River Park is the largest in the city. Last year, the city collected 86,000 pounds of food scraps from the community. During the 2019 Pumpkin Smash, over 2,000 pounds of pumpkins were crushed and composted.
RELATED: