New immersive art installation in Chelsea explores the beauty of mathematics and nature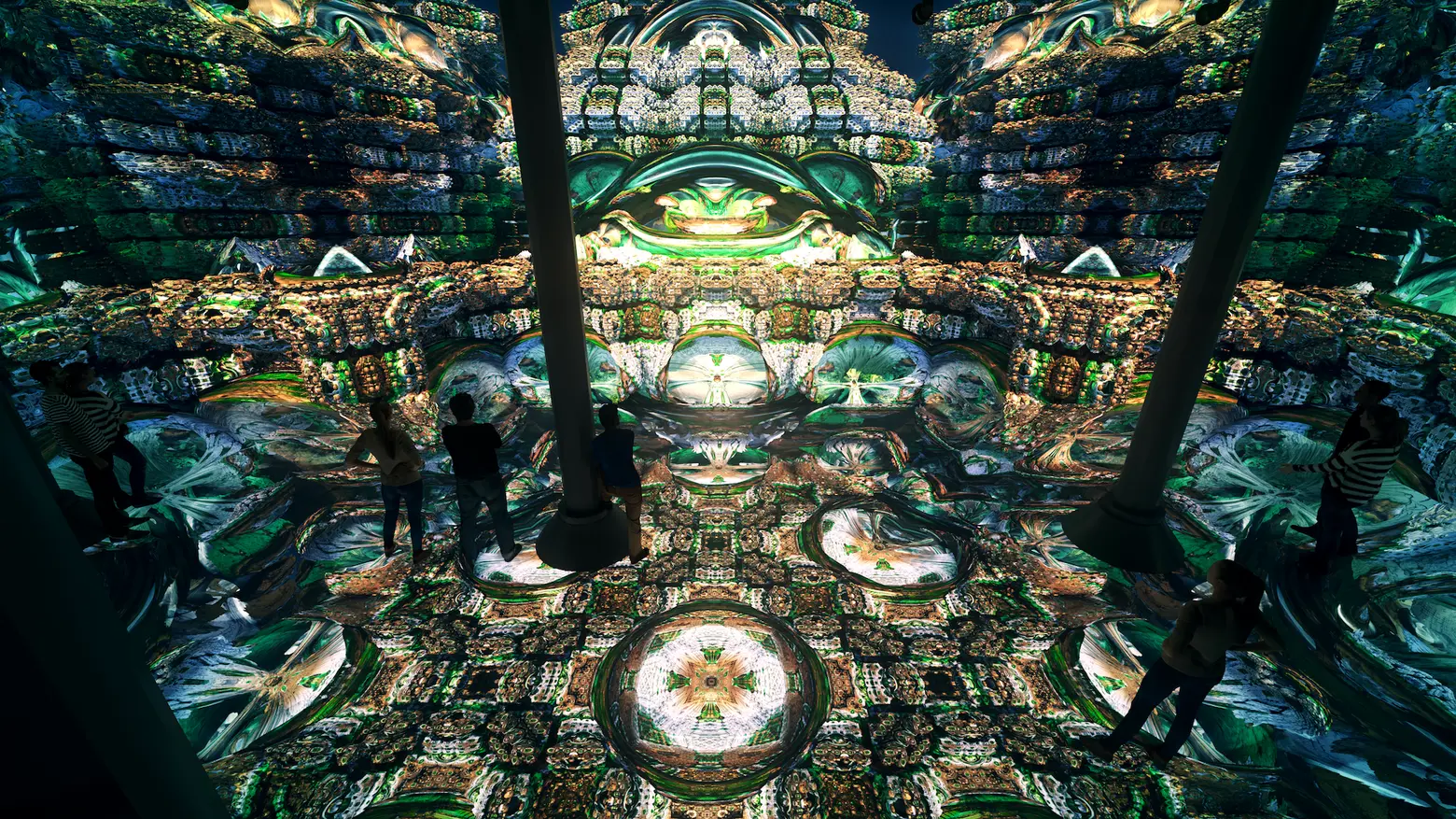 All photos courtesy of Julius Horsthuis and ARTECHOUSE
A stunning new digital installation exploring the beauty of "mathematics, nature, and architecture" opens in Chelsea next month. Artechouse NYC, an innovative digital art space beneath Chelsea Market, will kick off its 2021 season with Geometric Properties, a vibrant exhibition that explores mathematical patterns and fractional dimensions. Created by Amsterdam-based artist Julius Horsthuis, the installation opens March 1 and will be on view through September 6.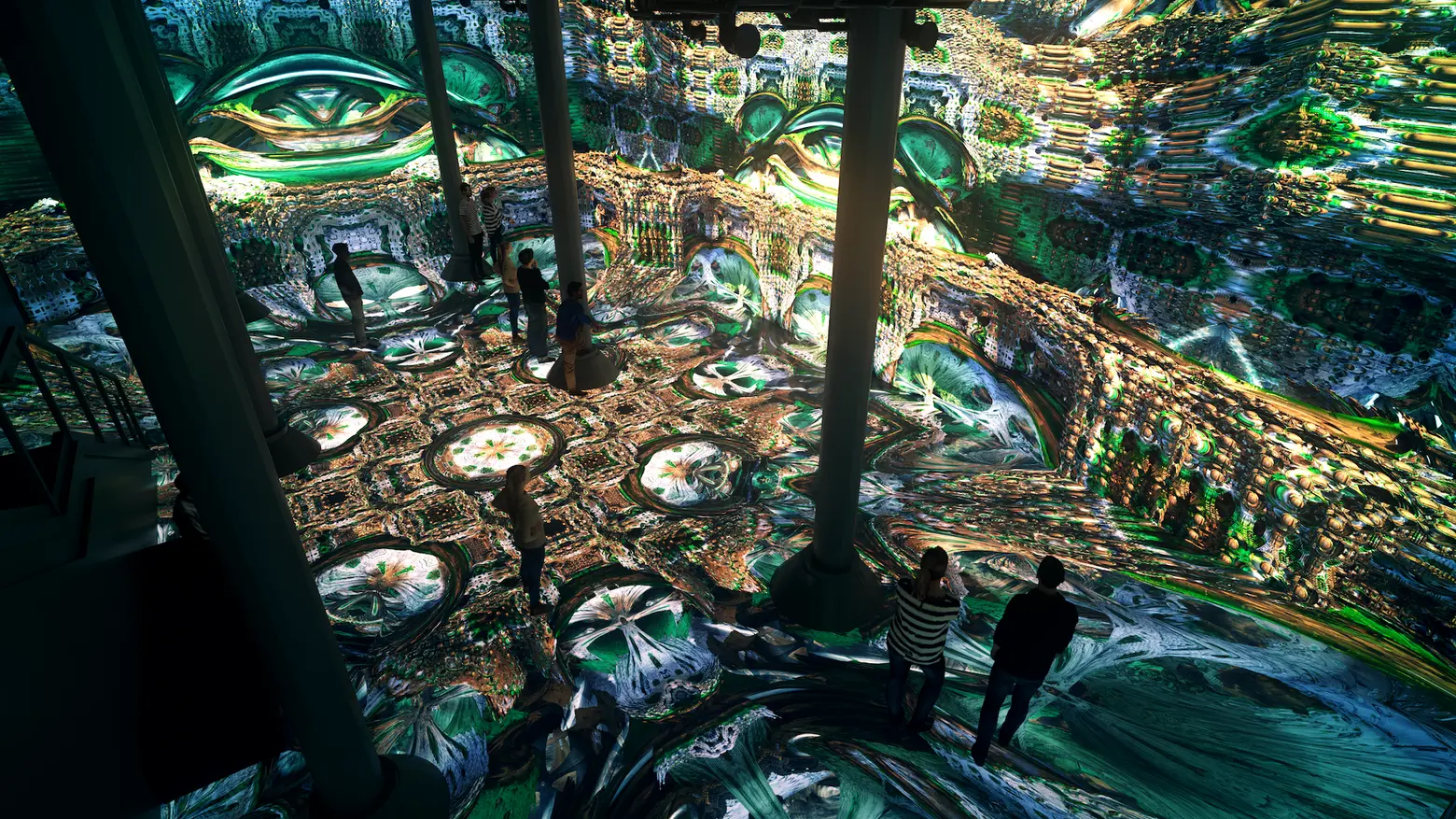 Geometric Properties features "endless iterations and multiple dimensions of fractals" through an audio-installation projected across the gallery space. A press release describes the work as a "mind-bending journey through the infinite geometric patterns of fractal worlds."
The installation features original soundtracks by Michael Stearns and David Levy. It is the first solo exhibition in New York City for Horsthuis, whose work has been featured in the film "Manchester by the Sea" and who has collaborated with visual artists Android Jones and musical artists like ODESZA, Meshuggah, and Birds of Paradise.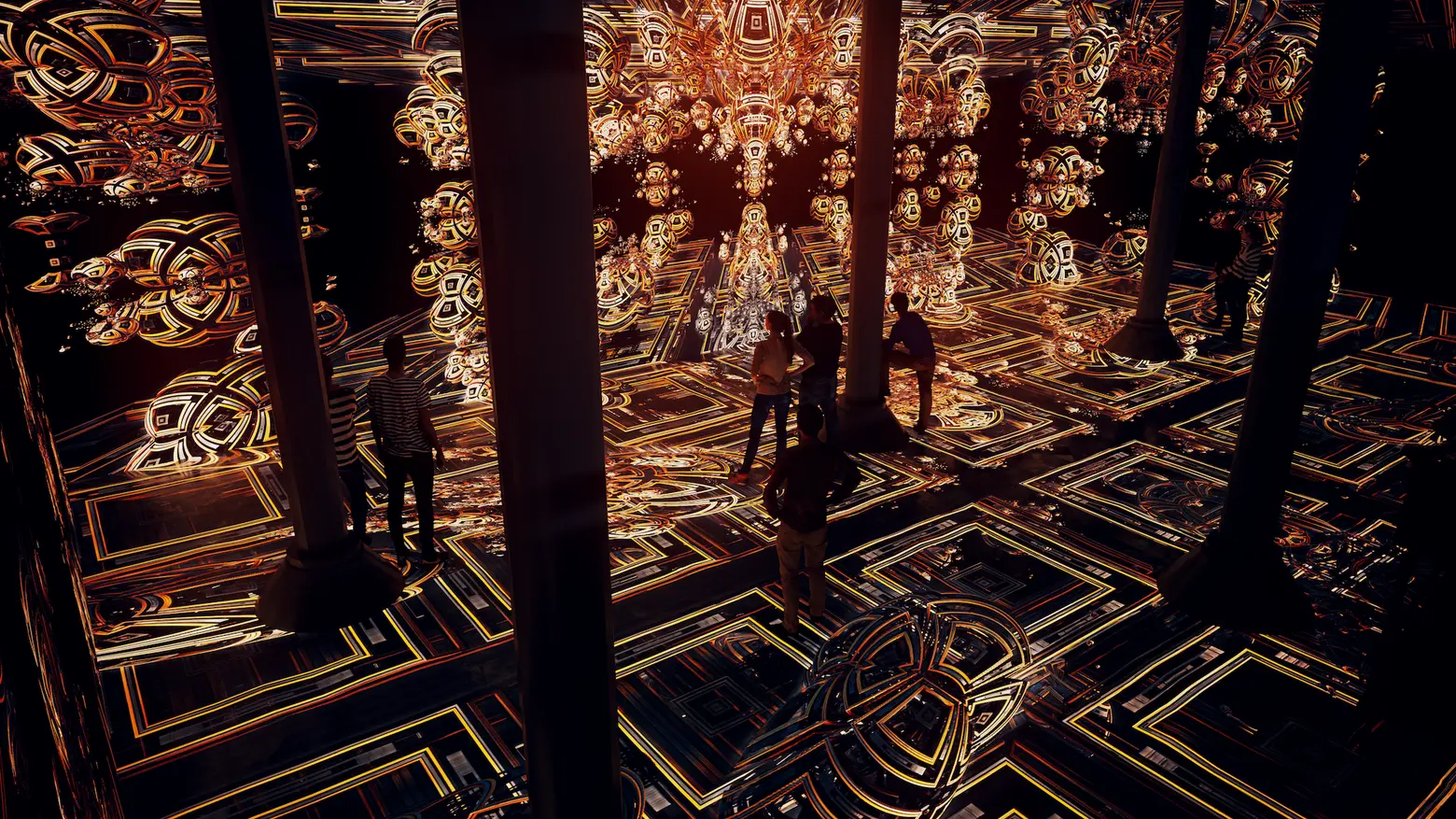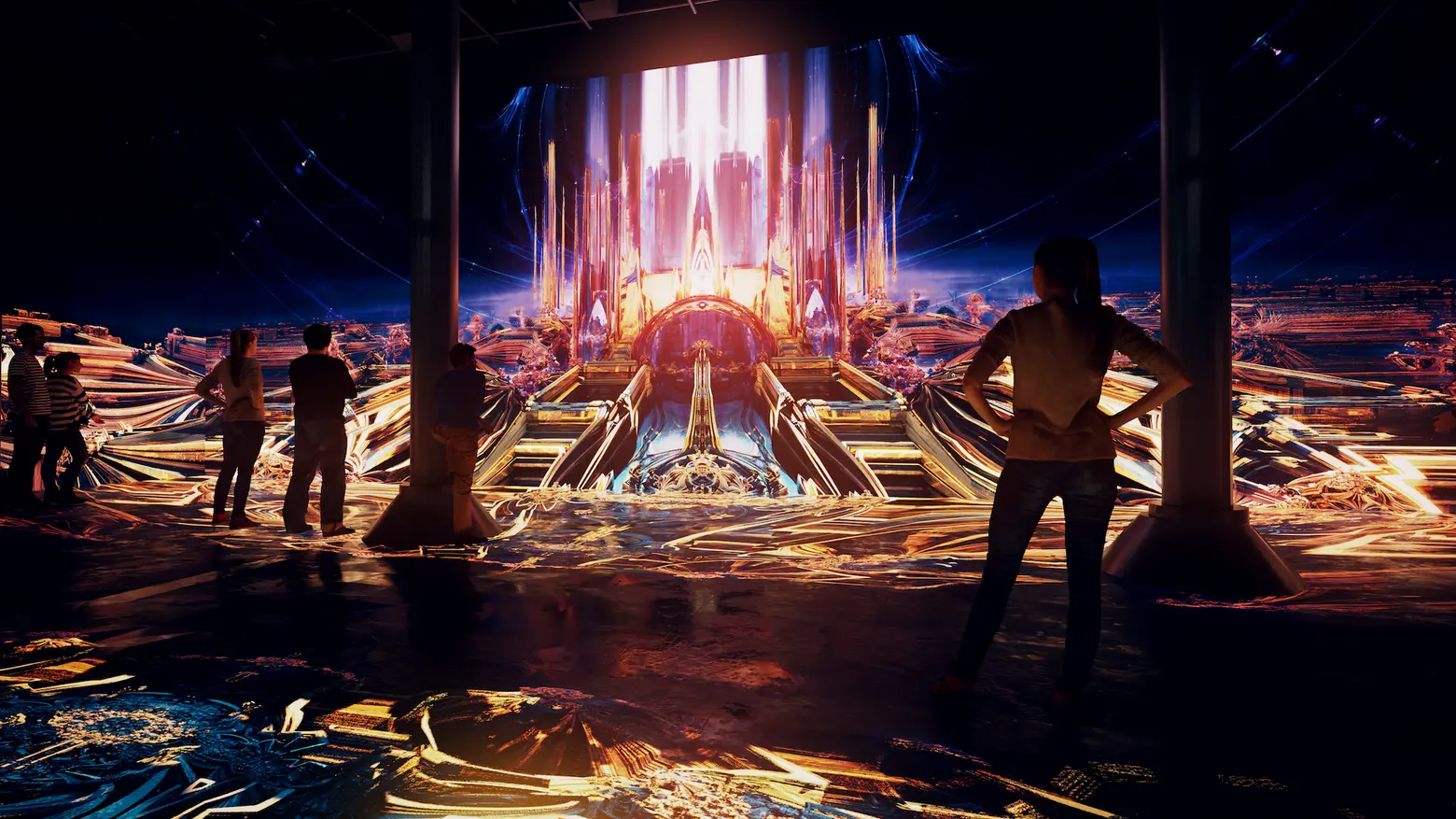 "​In a time where disease and division characterize our daily reality, I want to show a different existence. An eternal reality of healing and harmony," Horsthuis said. "Not in some new-age kind of way, or with another utopic vision detached from humanity, but just by being in awe of endless iterations and multiple dimensions. This might be the perfect time for us to be in awe – to quiet our self-interest and make us realize we're part of a larger whole."
Geometric Properties is on view starting March 1 with tickets priced at $24 for adults, $17 for children, and $20 for students, seniors, military, and first responders. Residents of New York and New Jersey receive a $5 discount on tickets Monday through Friday. Buy tickets online here.
To meet COVID-19 safety protocols, Artechouse is limiting capacity, requiring face coverings at all times, enforcing social distancing, and implementing hourly and daily cleaning and sanitizing of the space.
RELATED: 
All photos courtesy of Julius Horsthuis and ARTECHOUSE