'Arts Revival' program to include 300+ outdoor pop-up performances and events around New York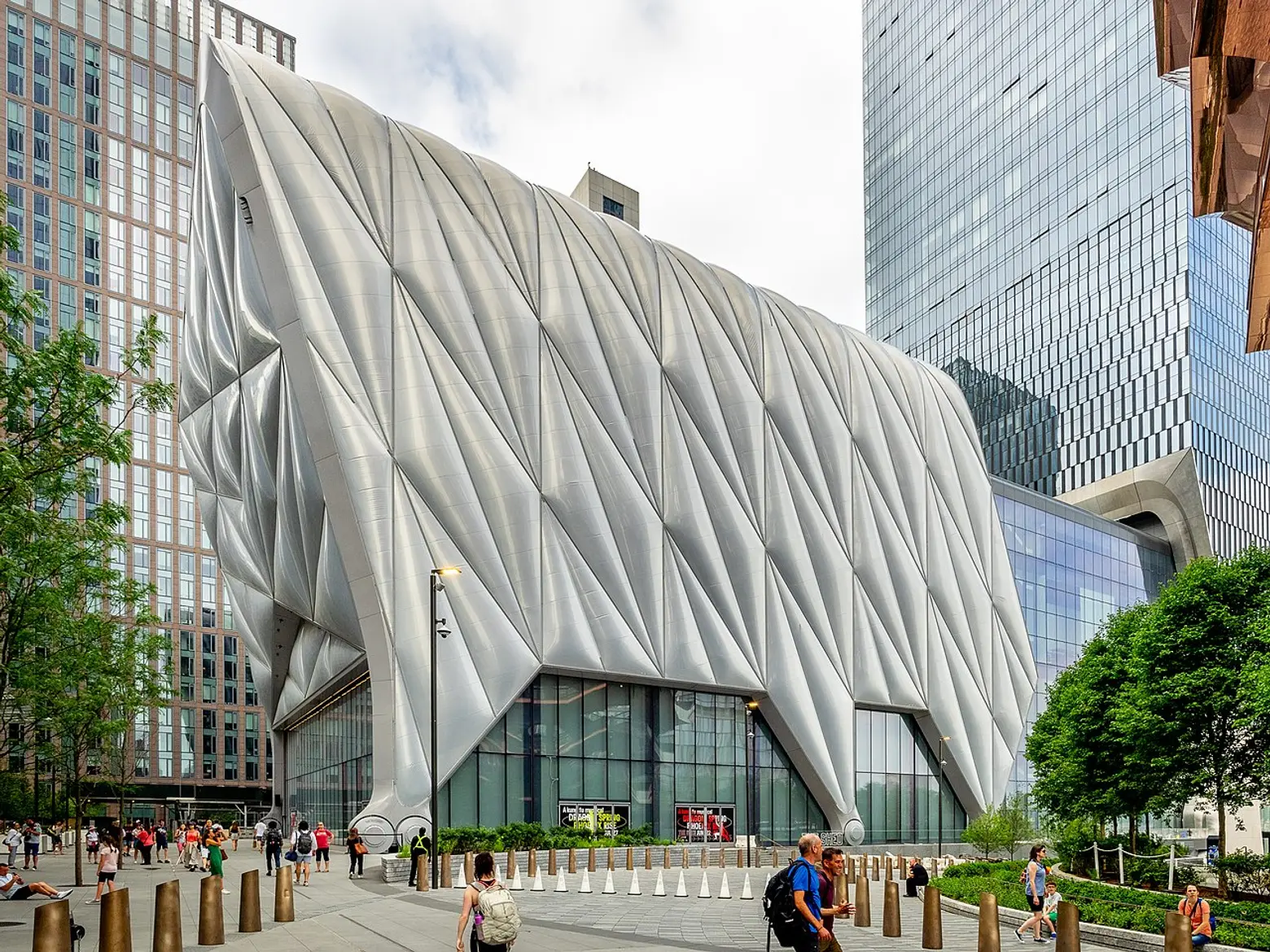 Starting this month, more than 300 outdoor pop-up events and performances will take place across New York, Gov. Andrew Cuomo announced on Monday. "NY PopsUp" kicks off on February 20 at the Javits Center with a special performance dedicated to healthcare workers and runs over the course of 100 days. The effort is part of the governor's "Arts Revival" initiative aimed at bringing back art and culture to the state and as part of its recovery from the coronavirus.
"Creative synergies are vital for cities to survive, and our arts and cultural industries have been shut down all across the country, taking a terrible toll on workers and the economy," Cuomo said in a statement. "We want to be aggressive with reopening the State and getting our economy back on track, and NY PopsUp will be an important bridge to the broader reopening of our world-class performance venues and institutions. New York has been a leader throughout this entire pandemic, and we will lead once again with bringing back the arts."
According to Cuomo, the schedule of the free events will not be released ahead of time in order to not draw big crowds. However, the in-person events will available to watch online. NY PopsUp, curated by interdisciplinary artist Zack Winokur in partnership with a state council of creative advisors, will host events at "transit stations, parks, subway platforms, museums, skate parks, street corners, fire escapes, parking lots, storefronts, and upstate venues," and other locations never before used for performances.
Artists and performers that have already signed on to participate in NY PopsUp include Hugh Jackman, Renée Fleming, Alec Baldwin, Chris Rock, Matthew Broderick, Sarah Jessica Parker, Patti Smith, Mandy Patinkin, J'Nai Bridges, Kenan Thompson, Gavin Creel, Garth Fagan, Larry Owens, Q-Tip, Billy Porter, and more.
The governor announced the opening weekend will include performances on February 20 by Jon Baptiste, Cecile McLorin Salvant, Anthony Roth Costanzo, and Ayodele Casel. Throughout the day, performers will travel around the city, with even a "procession in Brooklyn from Walt Whitman Park to Golconda State Park," according to officials.
On Sunday, February 21, Garth Fagan Dance will perform at MAGIC Spell Studios at Rochester Institute of Technology as a tribute to the staff there.
As more New Yorkers receive the vaccine in the coming months, the initiative will then start to include the reopening of some venues with an audience, if rapid COVID-19 testing is in place. "Flexible" venues that could reopen under the program include The Shed, the Apollo Theater, Harlem Stage, La MaMa, and the Alice Busch Opera Theater.
When a reporter on Monday asked if Broadway theaters could reopen under this plan, Cuomo said, "That is where we are headed."
The governor has repeatedly floated the idea of using COVID-19 tests to open the economy, as was done ahead of the Buffalo Bills playoff game last month. "Why can't we use rapid testing to open restaurants in orange zones? Theaters? Offices?" Cuomo said during his State of the State address in January.
Led by producers Scott Rudin and Jane Rosenthal, New York Arts Revival also involves local arts organizations like Ballet Hispánico, Ars Nova, the Albany Symphony, the National Black Theatre, and many other groups. According to Cuomo, the initiative will culminate with two "landmark" events in June: the opening of Little Island at Pier 55 and the 20th anniversary of the Tribeca Film Festival. By this time, there will be at least 1,000 performances and events held.
In conjunction with NY PopsUp, Little Island will host a festival during the final weeks of the initiative from August 11 through September 5 with a total of 16 events per day, or 325 performances total. Last month, the under-construction park announced the participants of its first-ever artists-in-residence program.
Ticketed, live events have been on hold since mid-March when Cuomo issued his statewide "pause" to control the spread of the virus. In December, the New York City Council passed legislation that allows cultural institutions to use outdoor space for events and programs.
On Monday, Mayor Bill de Blasio released the guidelines for the city's new "Open Culture" program that will allow for live ticketed performances, classes, and workshops at over 100 outdoor locations across the five boroughs.
According to the city, eligible organizations include cultural and performance venues, members of the Cultural Institutions Group, recipients of the Cultural Development Fund, recipients of borough arts council funding in 2019 or 2020, or groups eligible for CDF funding but haven't received it before. Applications will open on March 1 and extend through October 31.
"Arts, culture, and live events are the heart of New York City. Today, we're bringing them back," de Blasio said. "From Open Streets, to Open Restaurants, to Open Culture, New York City has found creative and sustainable ways to connect New Yorkers to their neighborhoods while staying safe from COVID-19. I'm honored to support the cultural institutions who make our city great, and I can't wait to see our creative community in action."
RELATED: