After 16 years and $5B, New Jersey's American Dream mall is now (partially) open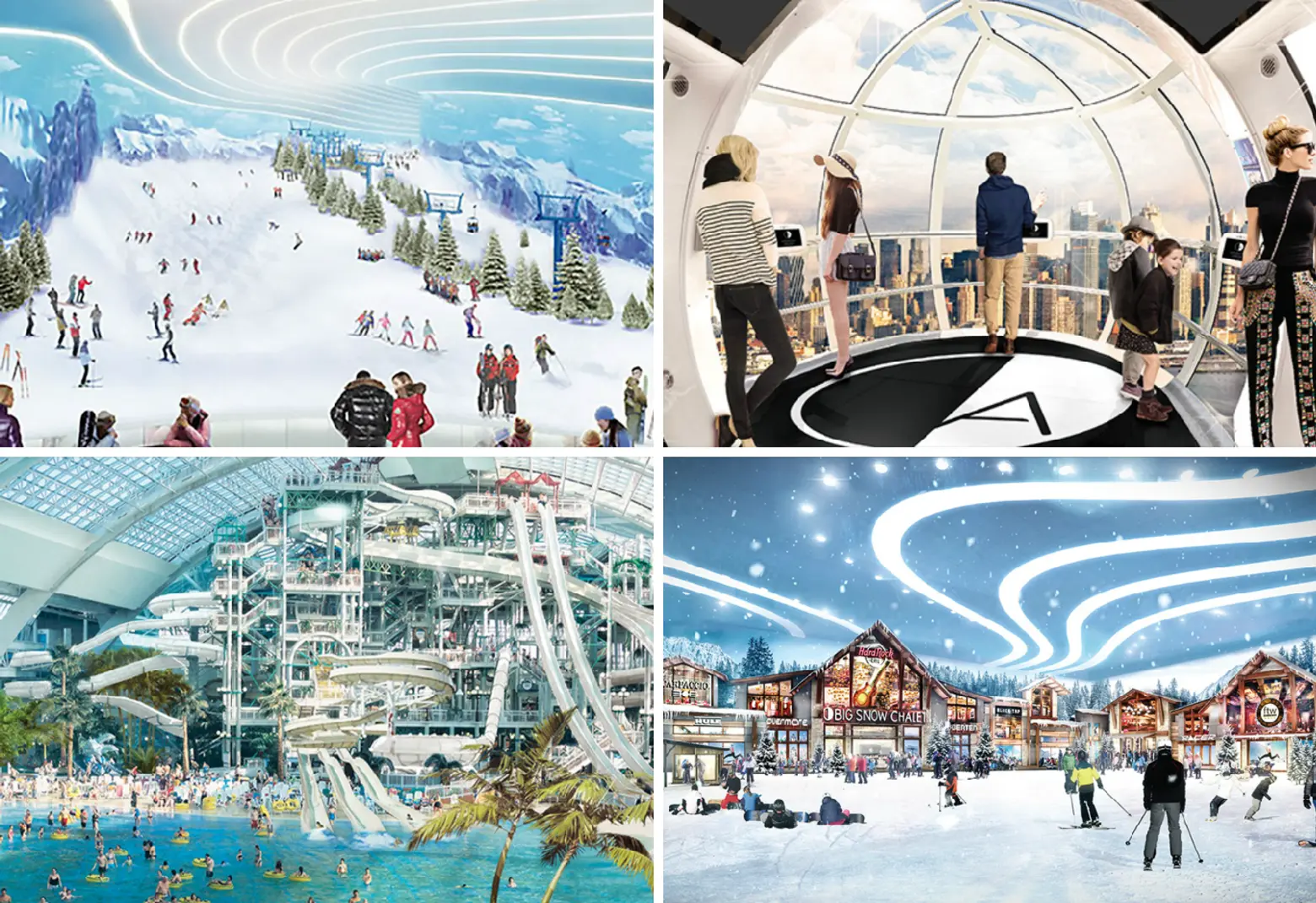 Renderings courtesy of Triple Five/ American Dream.
As 6sqft reported in July, the three-million-square-foot American Dream mega-mall with an indoor water park, amusement rides, and a ski slope adjacent East Rutherford, New Jersey's Met Life Stadium, had announced an October 25 opening. Now, after what may add up to $1 billion in taxpayer incentives, the mall that was formerly known as Xanadu is open, the New York Times reports. The opening may disappoint anyone waiting to shop: The property's owner, Canadian real estate firm Triple Five Group, says the mall's first phase consists of an ice-skating rink, a Nickelodeon amusement park, and regular "slime" shows–with the rest to come in subsequent "chapters."
The $5 billion development, first called Xanadu, will eventually offer water slides, a caviar bar and an indoor ski slope with artificial snow year-round in addition to 3 million square feet of stores. The retail part of the mall is slated to open in March.
New Jersey signed the original deal with developers in 2003, but financial issues plagued construction progress for more than a decade. After missing a 2013 opening date, the opening was postponed at least four times.
Skeptics say it is indeed a dream to expect tens of thousands of visitors to flock to the Meadowlands each day, especially with Manhattan shopping less than 10 miles away–and in a retail landscape that has shifted significantly and away from major mall developments.
Triple Five, however, has expressed confidence that it will see 40 million visitors a year, comparing it to Walt Disney World in Orlando, Fla. President of Triple Five and chief executive of American Dream Don Ghermezian said the mall would put northern New Jersey "on the map" as a tourist mecca.
The mall is planning a bus service from Port Authority and shuttles from a ferry. Triple Five has even acquired a helicopter company to land visitors on three helipads on the property.
[Via NY Times]
RELATED: