These stylish two-bedroom condos in Jersey City's Heights neighborhood start at just $480K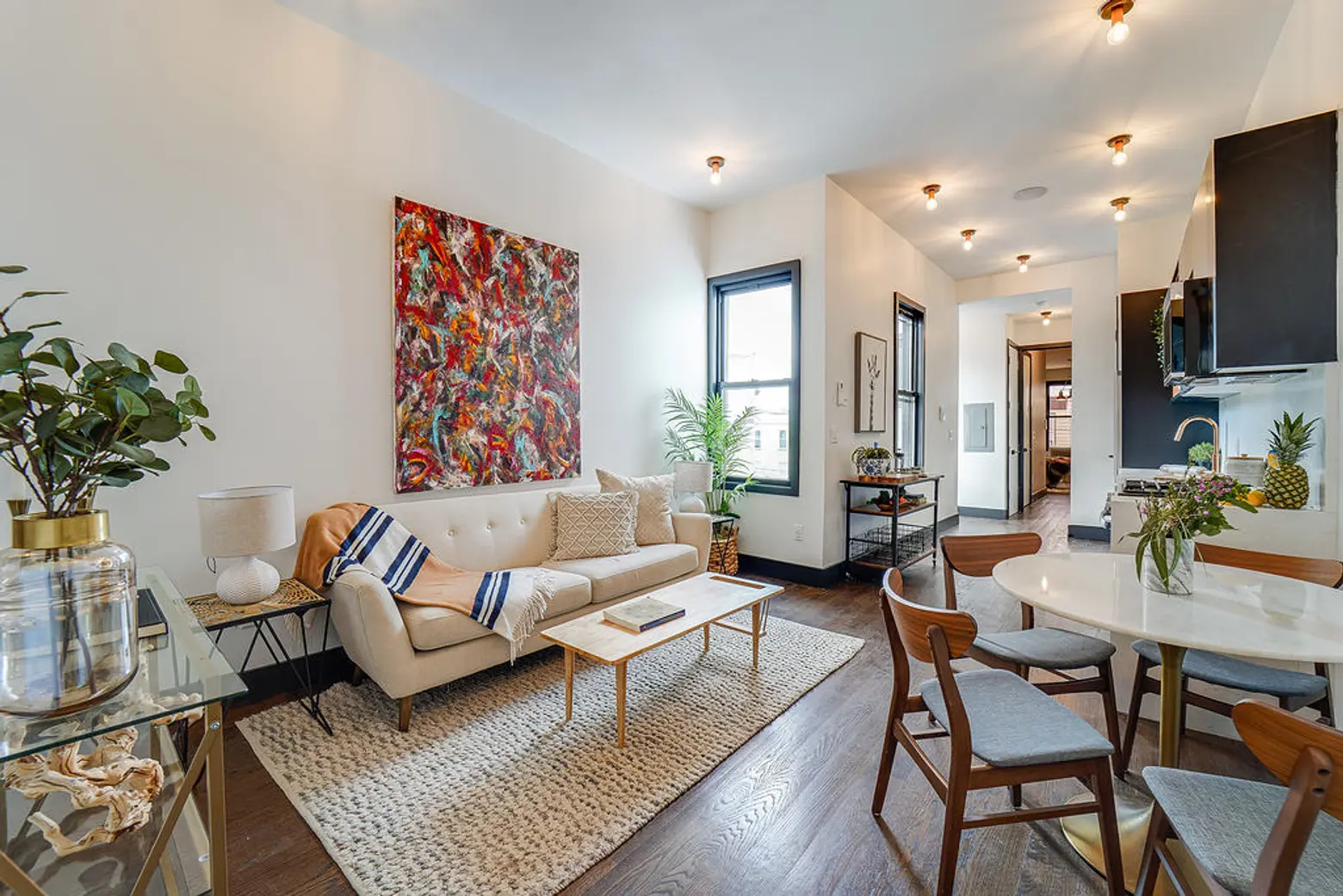 For $480,000, you'd be hard-pressed to find a decent studio in Manhattan, but just on the other side of the Hudson River, you can get a stylish and modern two-bedroom starting at this price. In the up-and-coming Heights section of Jersey City, 43 Thorne is a new condo with six 800-square-foot units, all of which feature lovely bay windows, sleek kitchens, and access to a shared outdoor space and chic lounge (to name a few selling points). Plus, the location puts you in the heart of this charming neighborhood that's becoming more and more sought after for its skyline views, abundance of parks, and great selection of restaurants.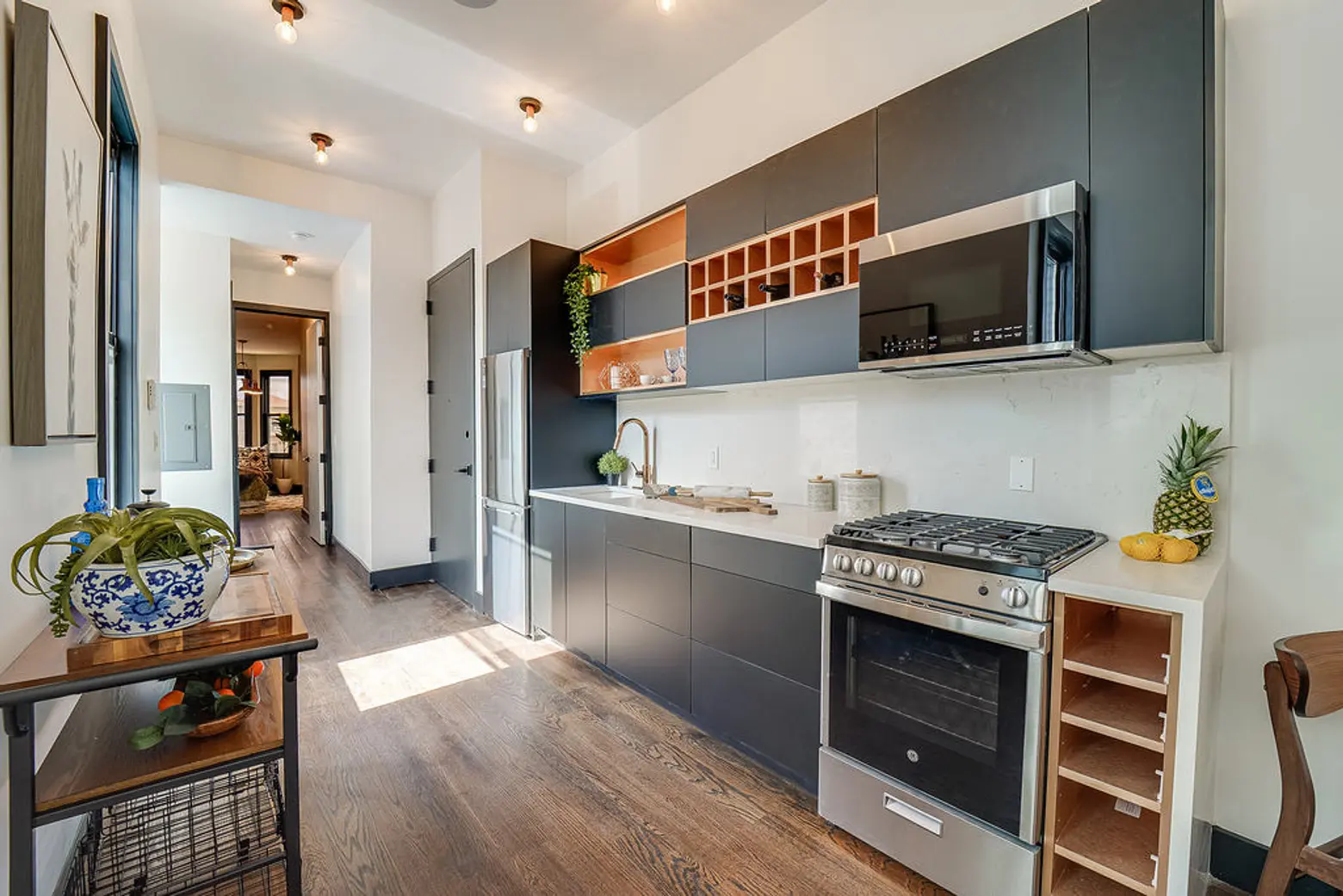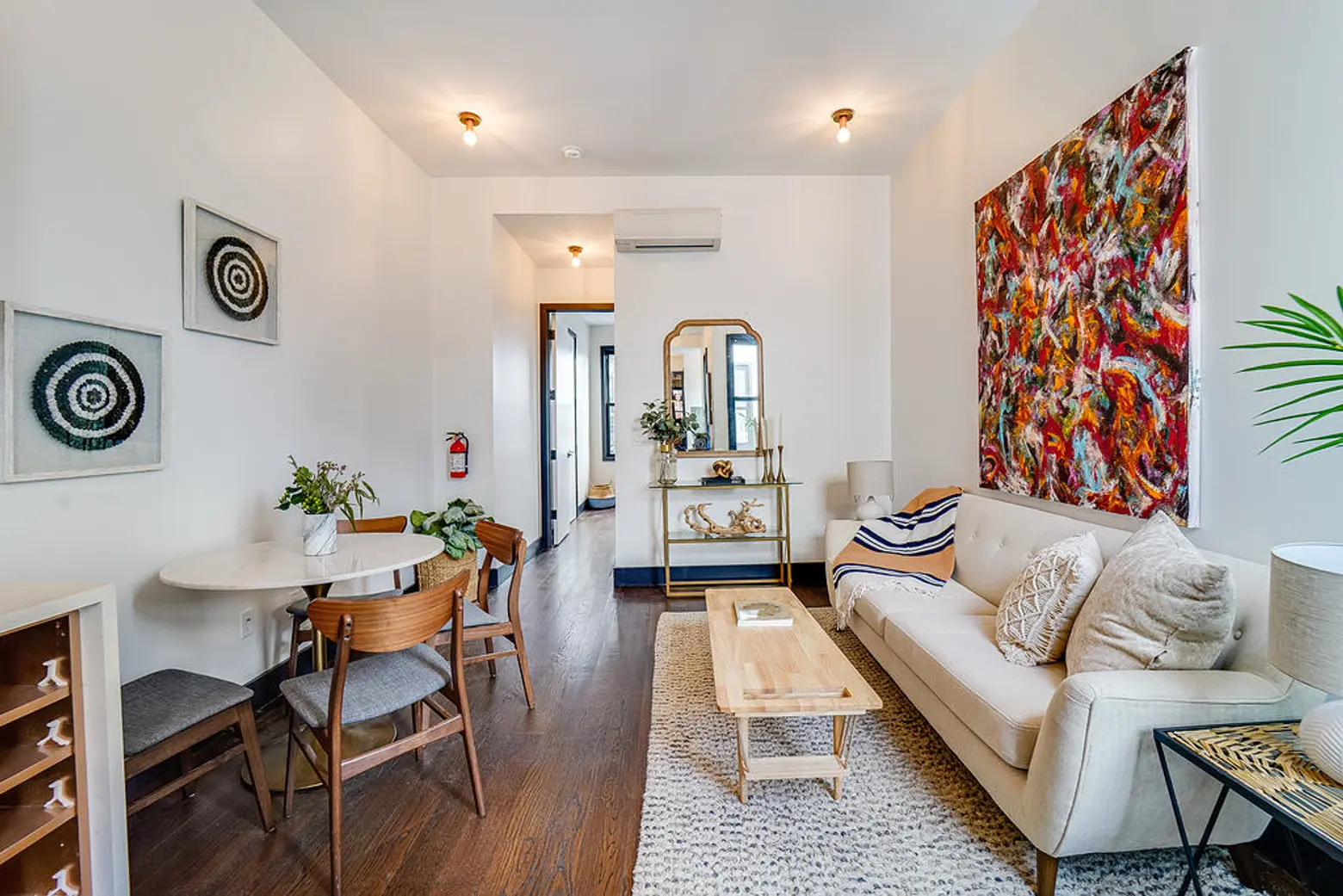 The condos at 43 Thorne are described as offering "attainable luxury," a description that seems extremely fitting. The kitchens feature cool custom matte-black cabinets with open shelving, wine racks, brass fixtures, and waterfall marbled quartz counters and backsplashes. The bathrooms have been outfitted with floor-to-ceiling oversized porcelain tiles, matte-black fixtures, and glass showers or baths. Other touches that you'll find throughout include custom-made brass lighting fixtures, USB outlets, five-inch hardwood parquet floors, two-zone Bluetooth speaker systems, and glossy dark windows in the front (no window shades needed).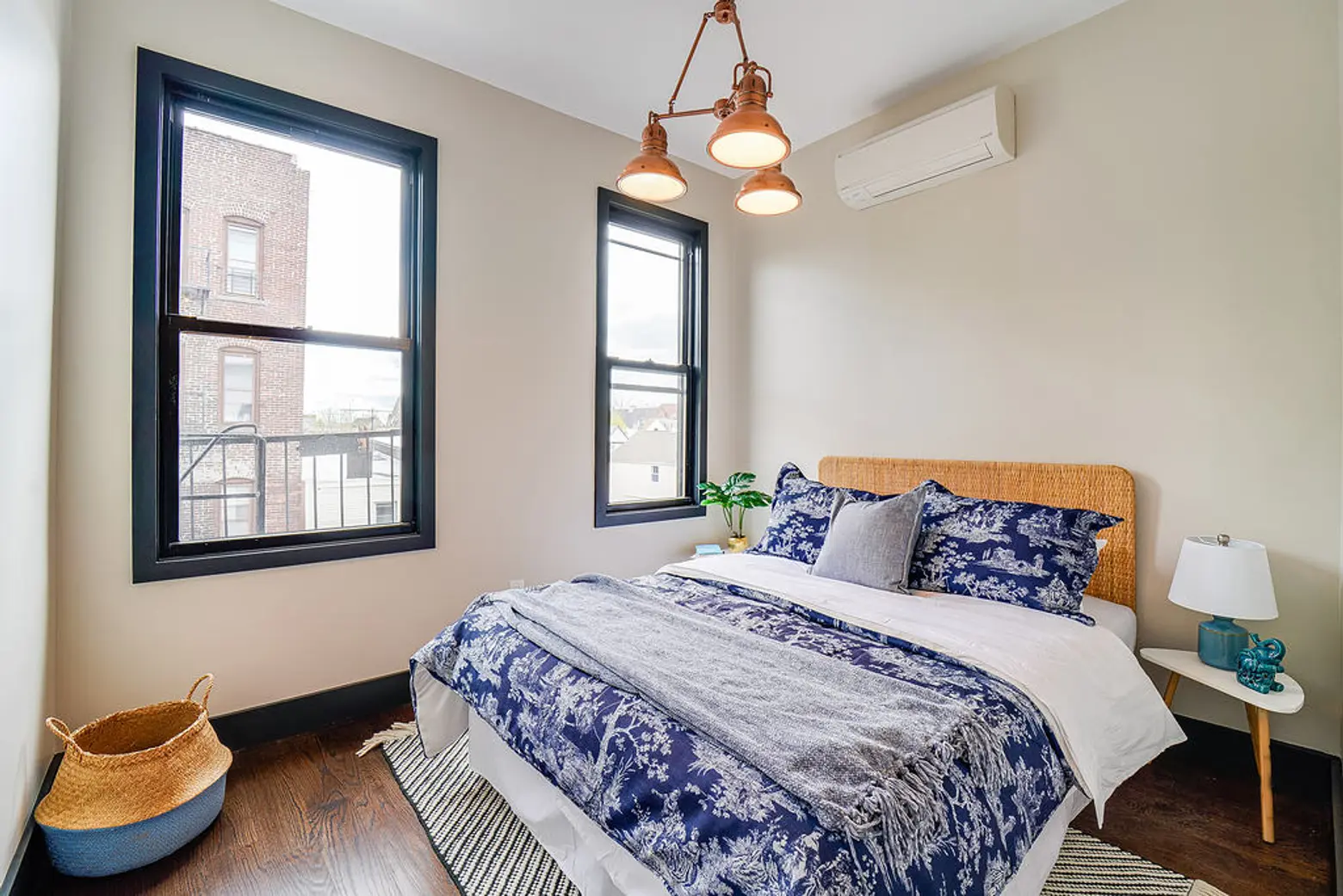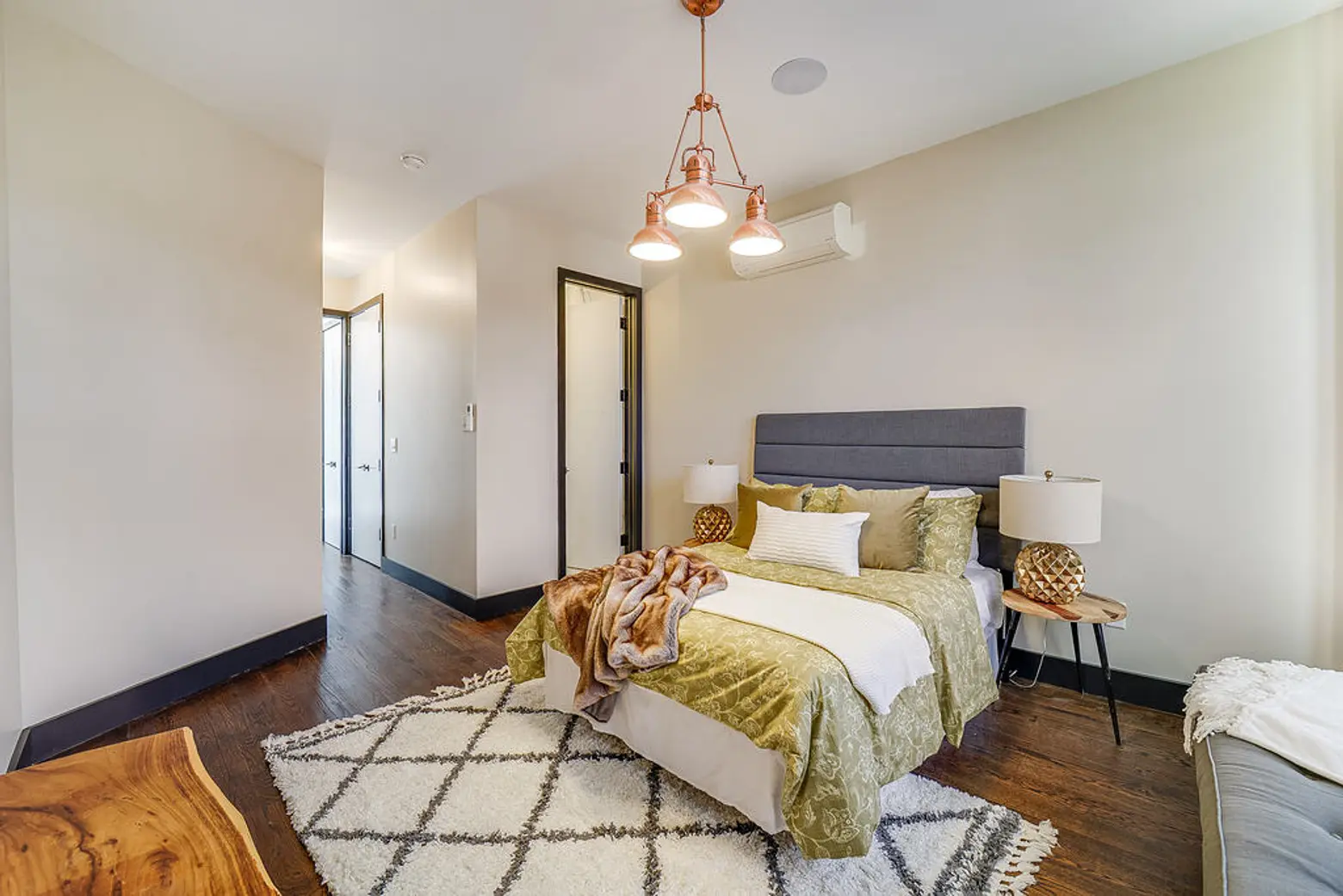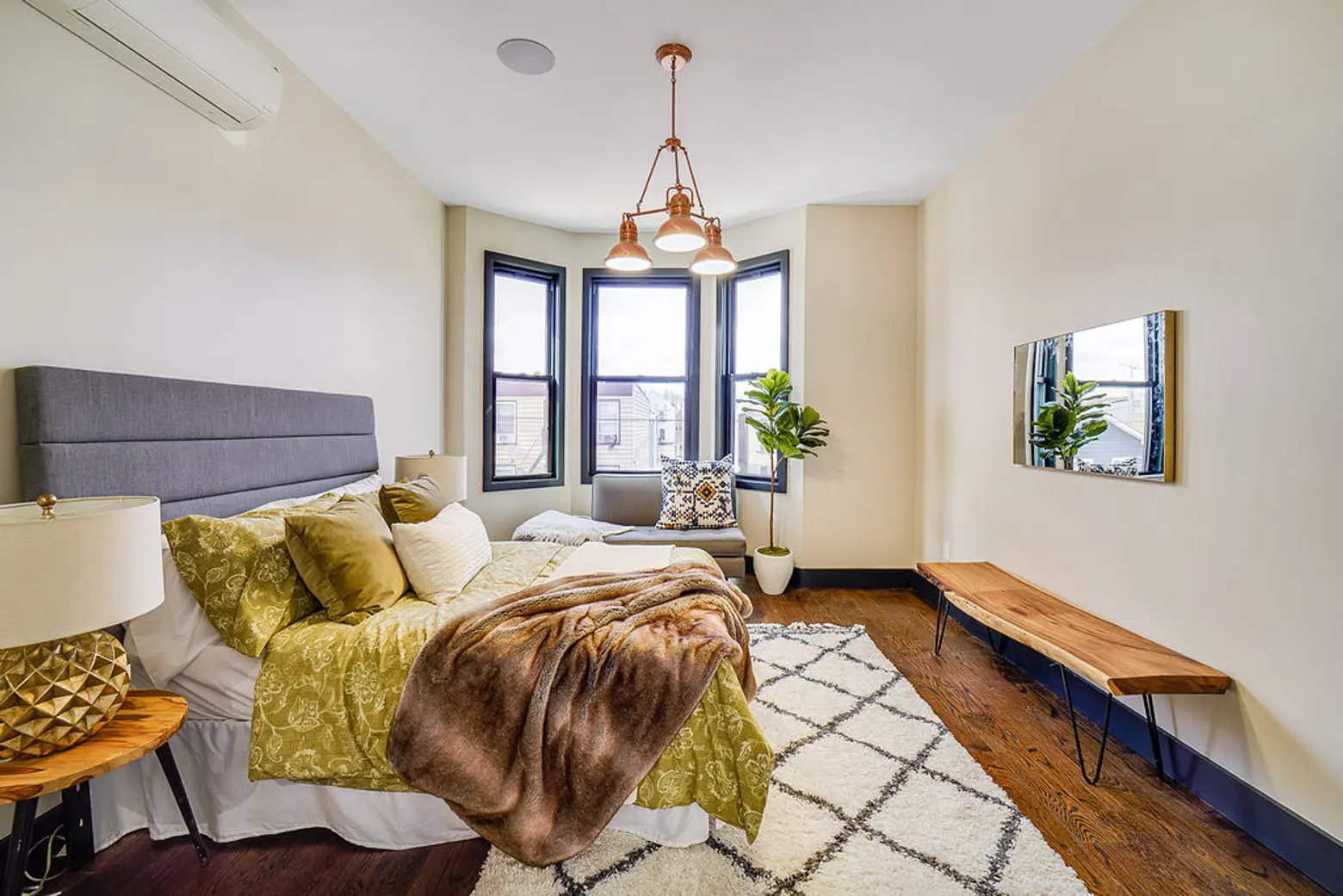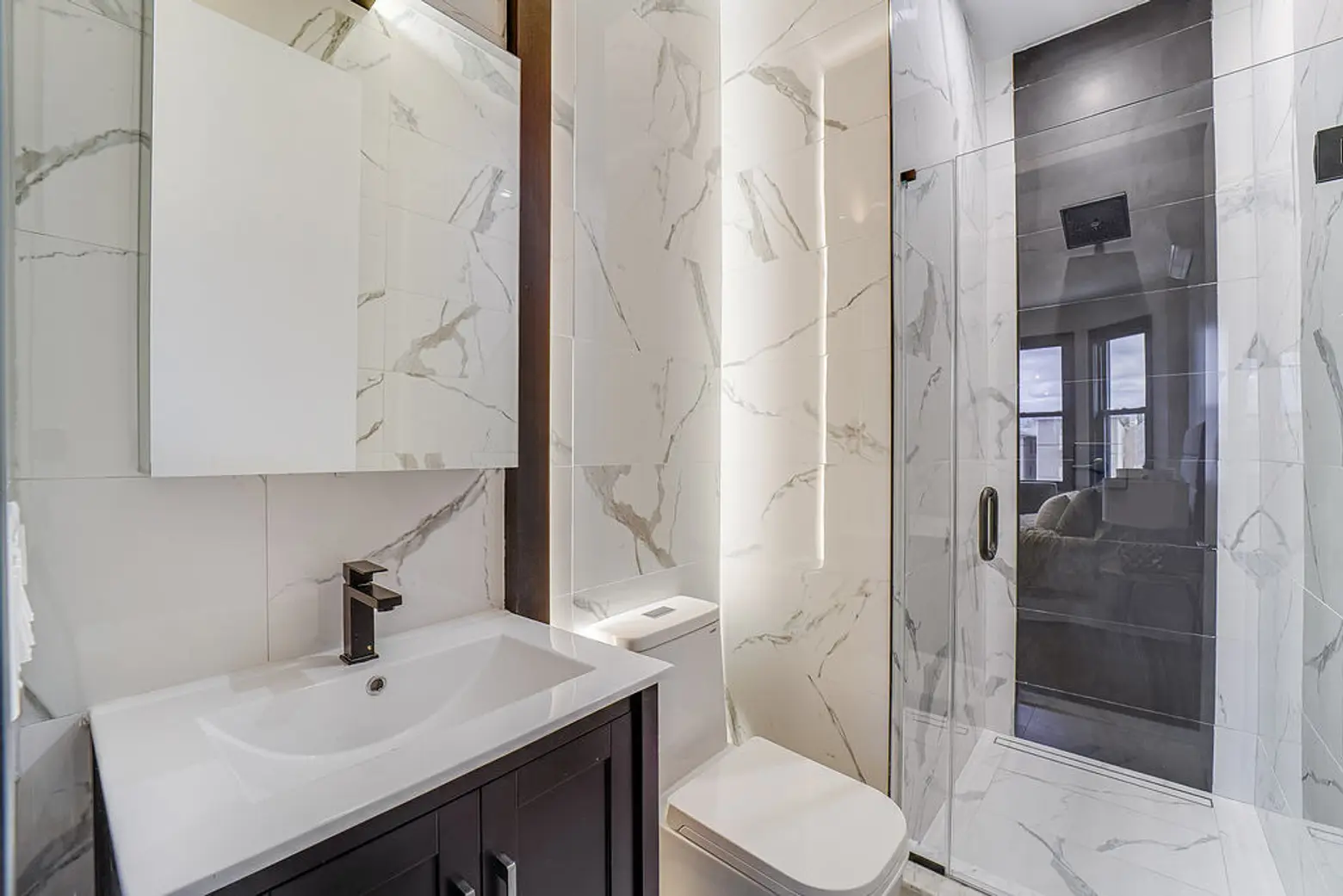 The primary bedrooms are located behind the street-facing bay windows and have en-suite bathrooms. There are additional full bathrooms in the rear of the apartments, just off the secondary bedrooms. Each unit also comes with a washer/dryer.
All six two-bedroom units measure 800 square feet. There are five available apartments currently, which you can see here: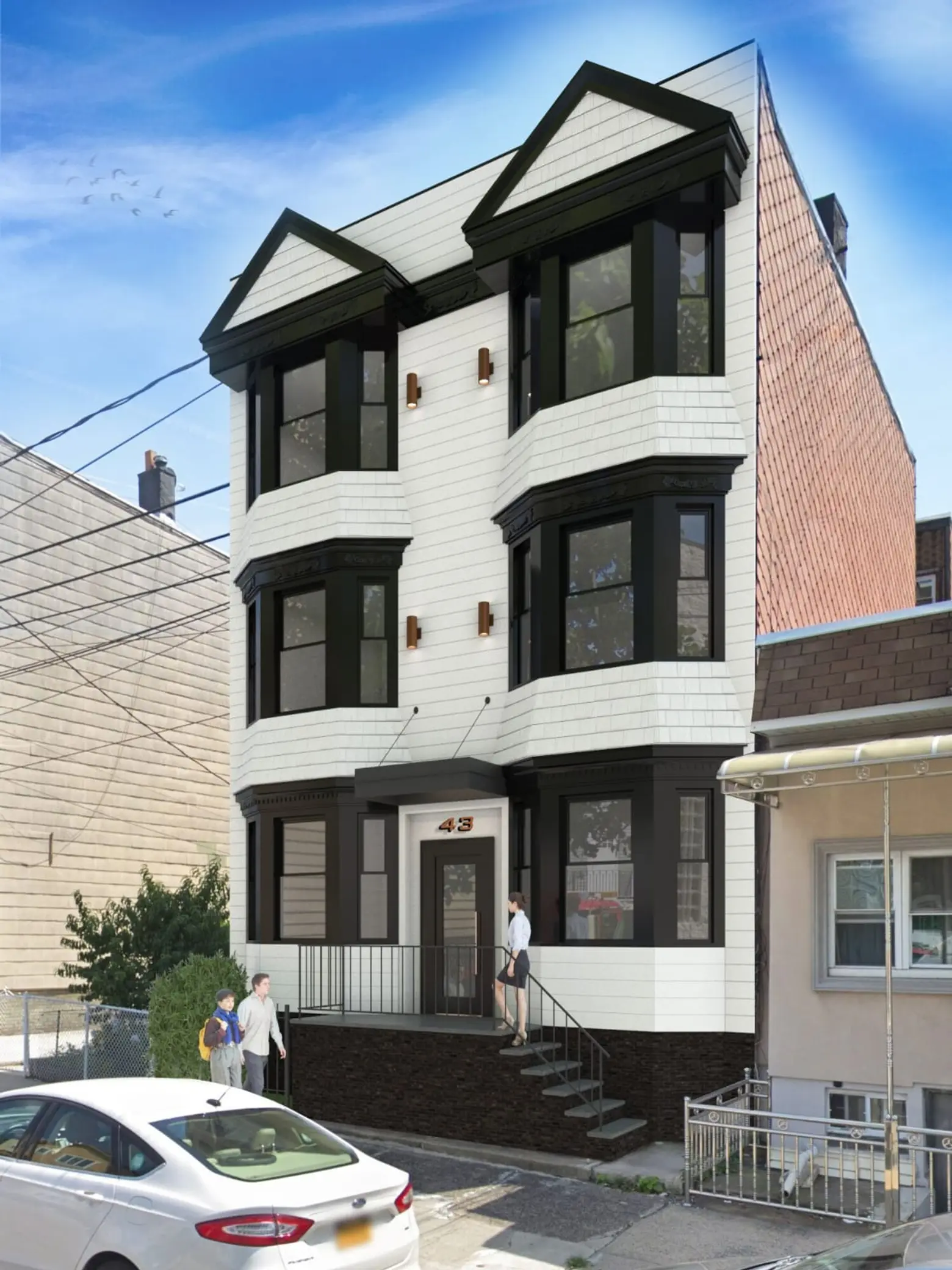 Rendering of 43 Thorne
The Heights (as locals call it) is the section of Jersey City perched atop the Palisade Cliffs, just above Hoboken. In the mid-20th century, it was considered the highest-end part of the city, and today, it's the fastest-growing for commerce and real estate. Known for having an "eclectic vibe and artistic culture" and more single-family housing stock, the Heights is a bit quieter than bustling downtown. But it's still extremely convenient, with easy access to NYC via NJ Transit bus, the Hudson-Bergen Light Rail, the ferry, and the PATH train out of Hoboken.
43 Thorne Street is located between Summit and Central Avenues. Along with Palisade Avenue, Central Avenue is one of the neighborhood's main thoroughfares. Within steps on Central Avenue, you'll find popular spots like Renato's Pizza Master (recently reviewed by the pizza gurus at Barstool), Wonder Bagels (a Jersey City mainstay), and Coca Bakery (locally famous for their cake truffles). A quick walk over to Palisade Avenue will lead you to Bread & Salt (considered by top food magazines as one of the best pizza spots in the entire country), Italian restaurant Corto, and Milk Sugar Love Creamery & Bakeshop.
Also off Palisade Avenue is Riverview-Fisk Park, which has great running trails and incredible skyline views. Washington Park is nearby and has a tennis and volleyball court, dog run, and lots of green space. Pershing Field Park and the Jersey City Reservoir #3 are just a bit of a walk and offer baseball fields, a swimming pool, ice-skating rink, and side-by-side natural wetlands.
Find out more about living in 43 Thorne and the Heights HERE.
Sawyer Smith Residential is a premier real estate brokerage and new-development marketing firm in Hudson County, New Jersey with a long list of trailblazing and successful projects. Known for its innovative marketing and unmatched professionalism, Sawyer Smith Residential has repeatedly achieved record-breaking results. With a belief that a development is inherently a creative process and that the process must be at the forefront of every successful community, Sawyer Smith Residential delivers a tailored response in a highly competitive market place for every new development it represents. It weaves together the best talents the industry has to offer in design, building, municipality and sales to provide with the most exceptional service to the developers and the communities they create.
Listing photos of Unit 3R by First View Photo