Plans revealed for 13-acre tech and medicine hub with 1,500+ apartments in Jersey City
All renderings by Ennead Architects
In recent years, the downtown Jersey City skyline has expanded in ways no one could have imagined 20 years ago. And a new mega-development is planned for an area previously untouched, just west of Liberty State Park and the Liberty Landing Marina. Known as The Cove JC, the 13-acre, mixed-use project is envisioned as a global hub for life science, tech, and medicine. It will be comprised of 1.4 million square feet of lab/tech office space and 1.6 million square feet of residences, along with a waterfront park.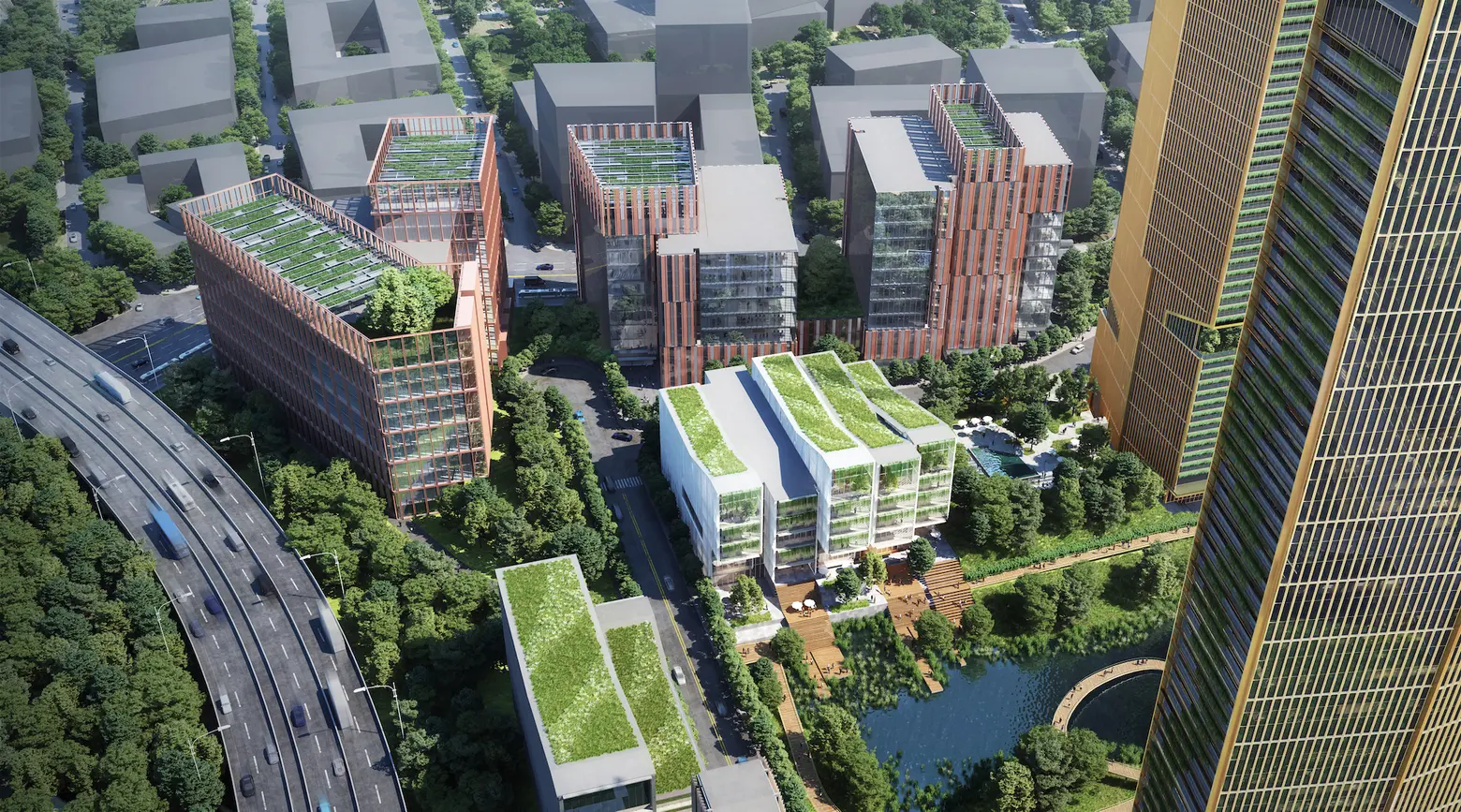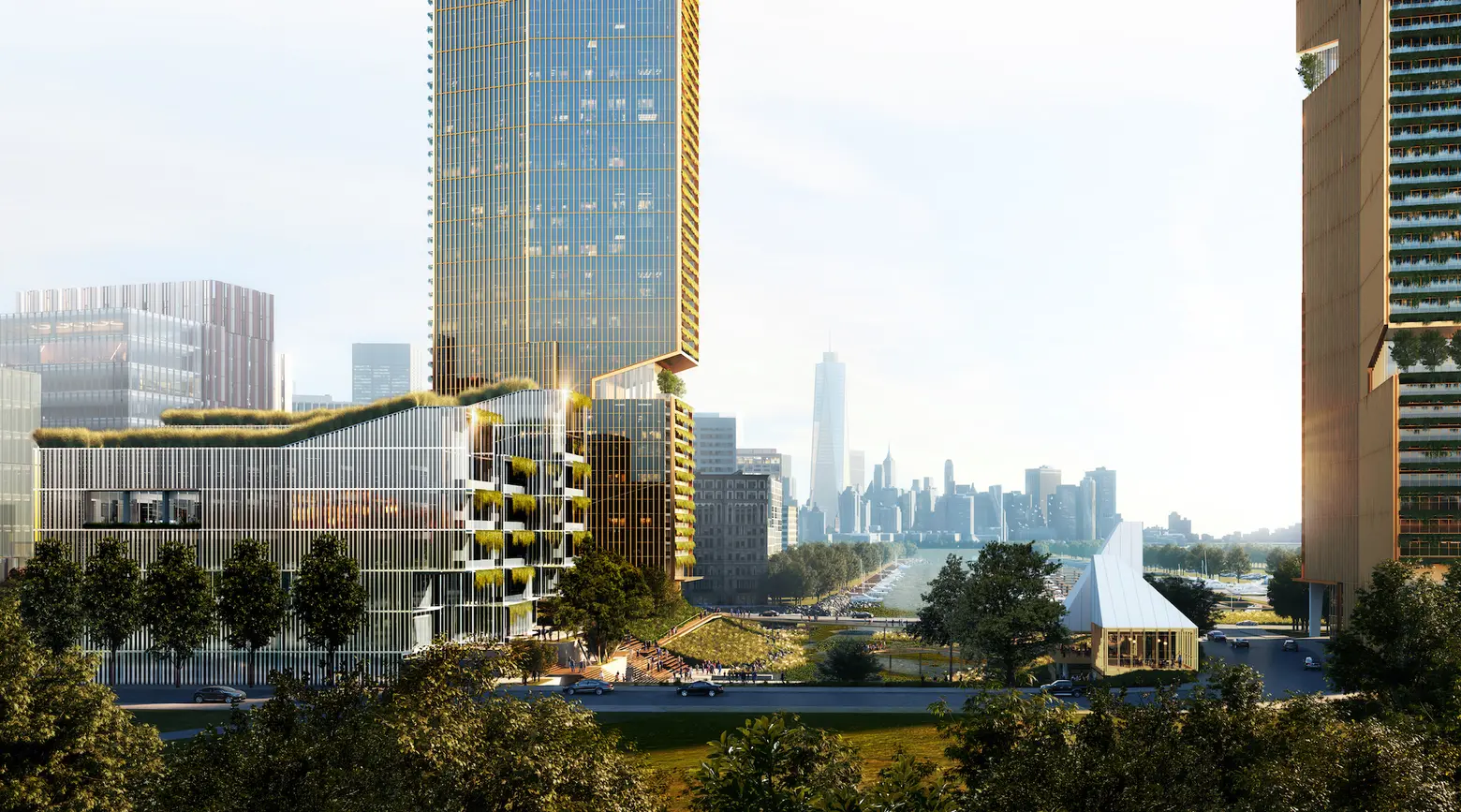 The Cove JC is being developed by Argent Ventures and H&R REIT. "The Cove has the scale to be truly transformative not only economically, but also ecologically. The views are phenomenal and the location at the crux of downtown Jersey City and Liberty State Park just can't be matched. It's going to be a great place to work and live," said Clay McPhail, Vice President of Acquisitions and Asset Management at Argent Ventures.
For such a development, the site was purposefully chosen. Not only is it just across from Manhattan and near all three tri-state airports, but it's right in between New York's major academic institutions and New Jersey's pharmaceutical companies. The Liberty Science Center is a stone's throw away on Liberty State Park, as will be the forthcoming SciTech Scity, a science and tech community consisting of Liberty Science High School, a high-tech co-working hub, and the 400-rental-unit Scholars Village.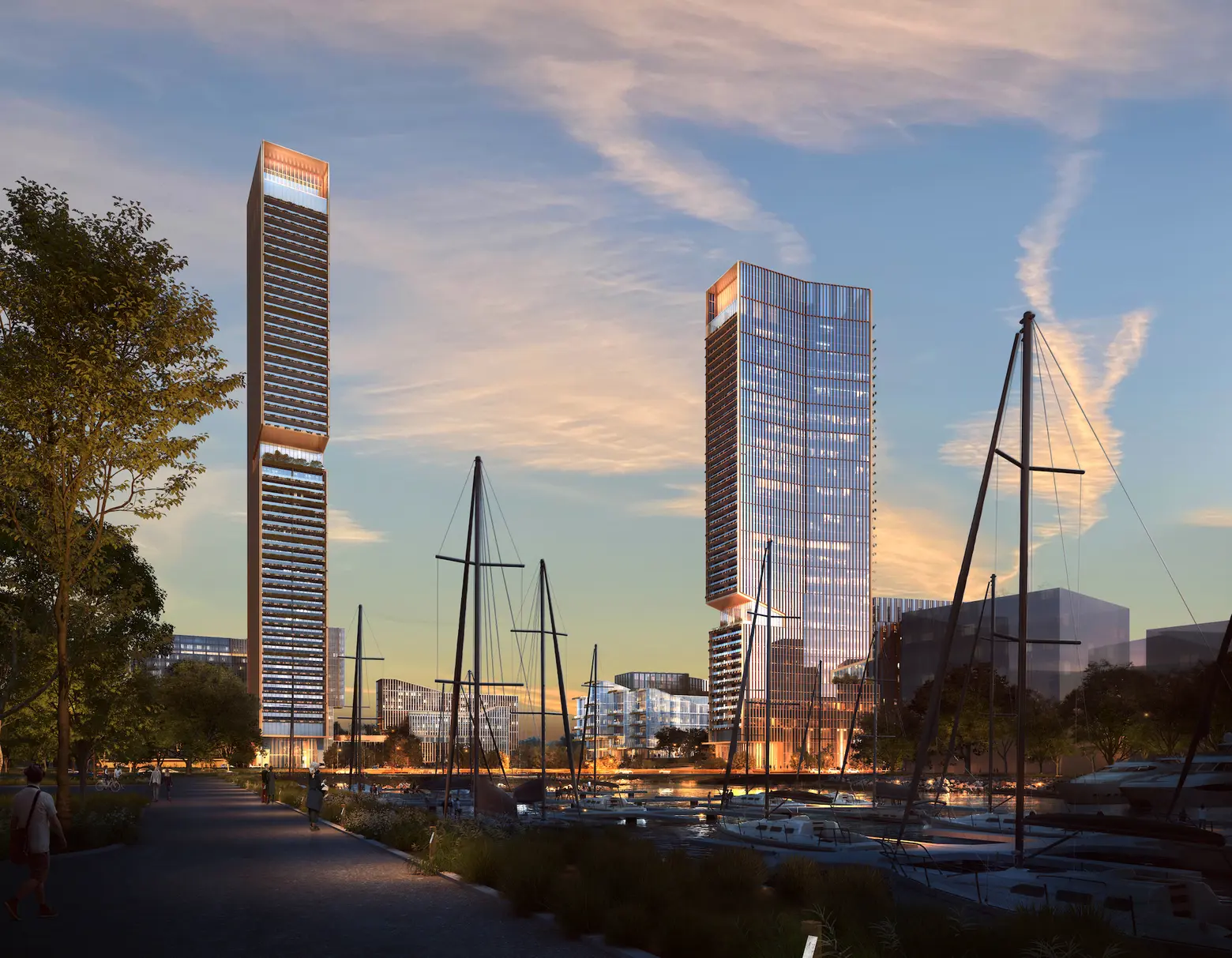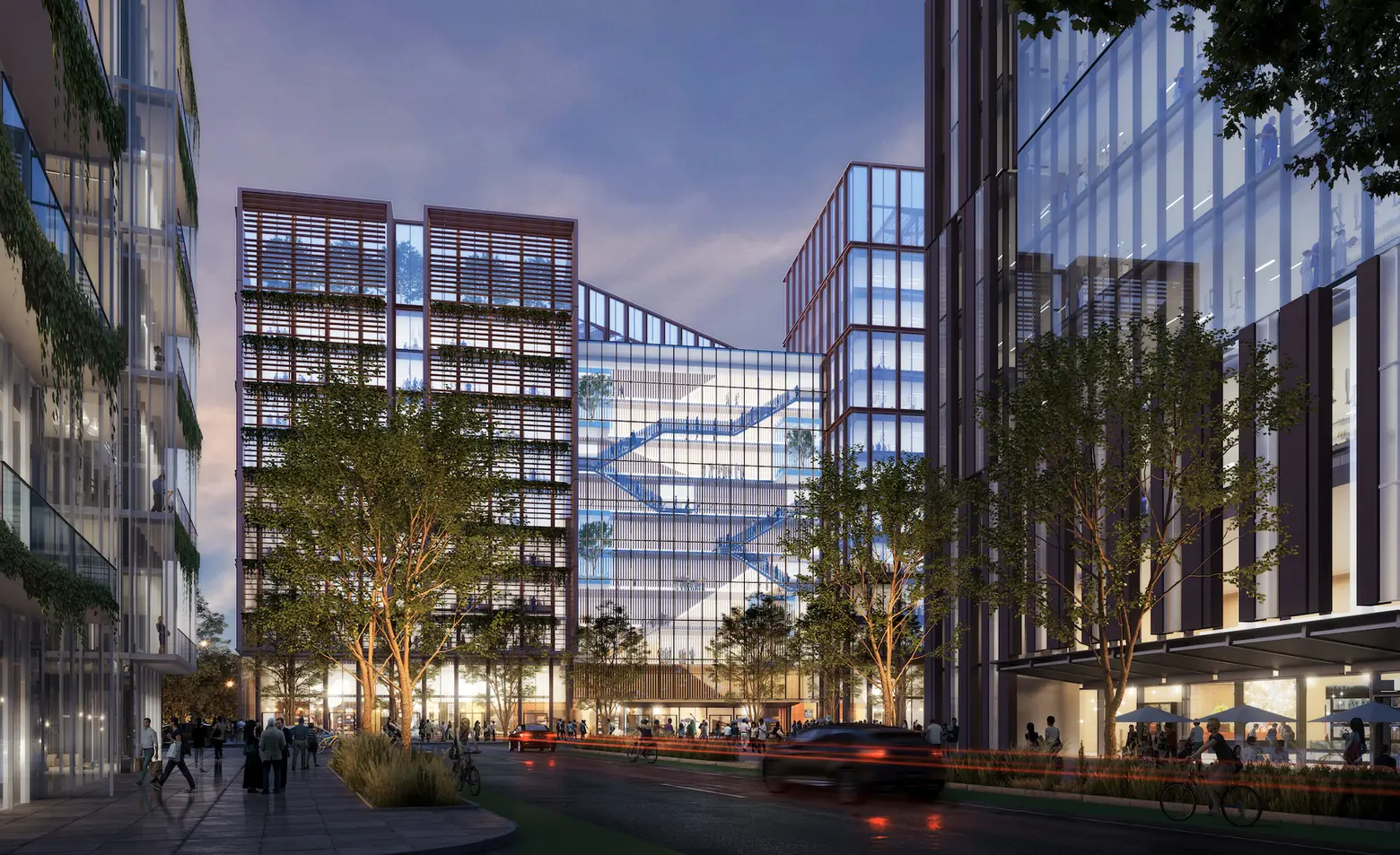 Ennead Architects are responsible for The Cove JC's design, which puts everything within a 15-minute walking distance. "Designed as a holistic approach to urban living, outside spaces and terraces are integrated throughout all programs, as are a variety of amenities, including a wellness and business research center," said partner Peter Schubert.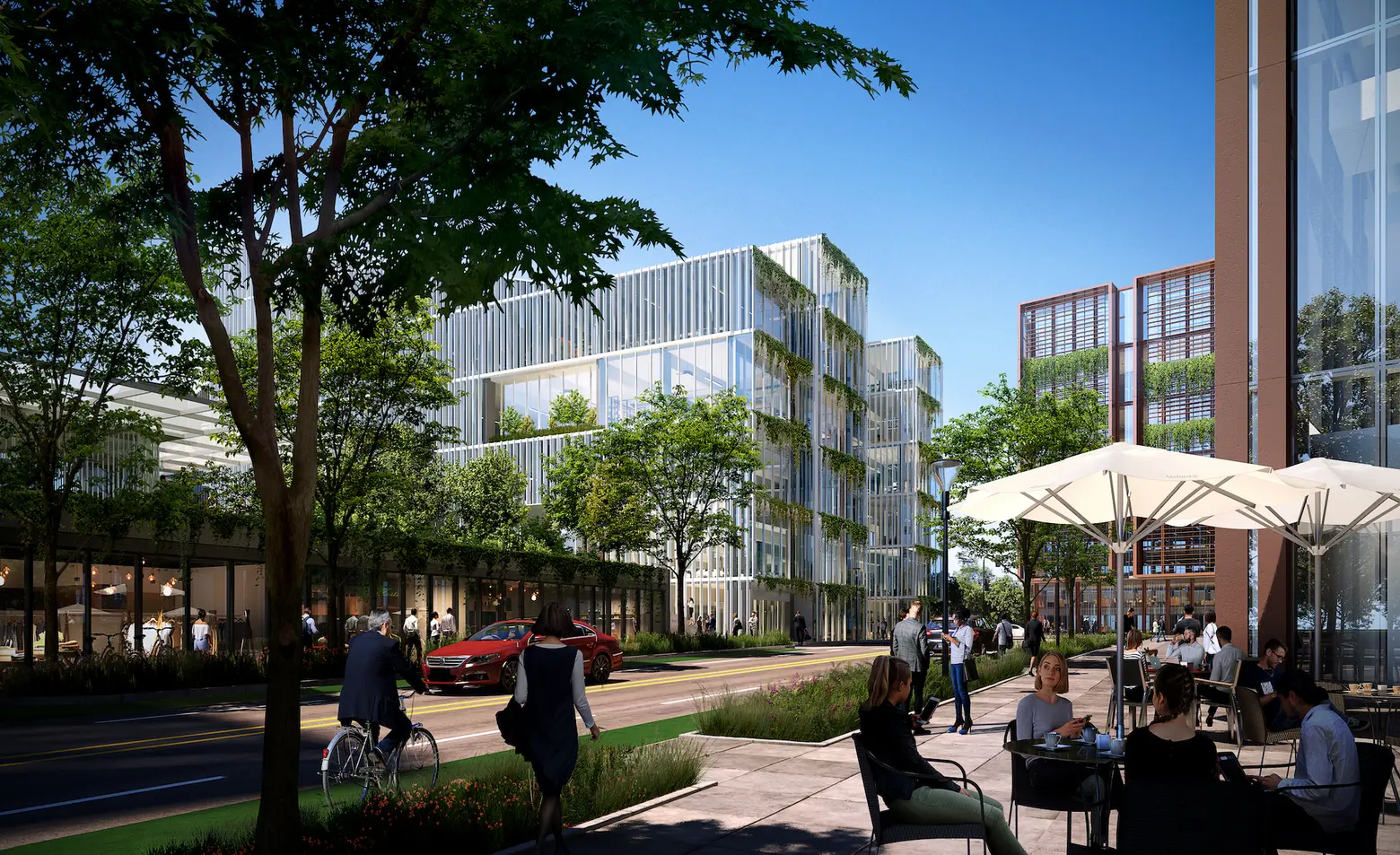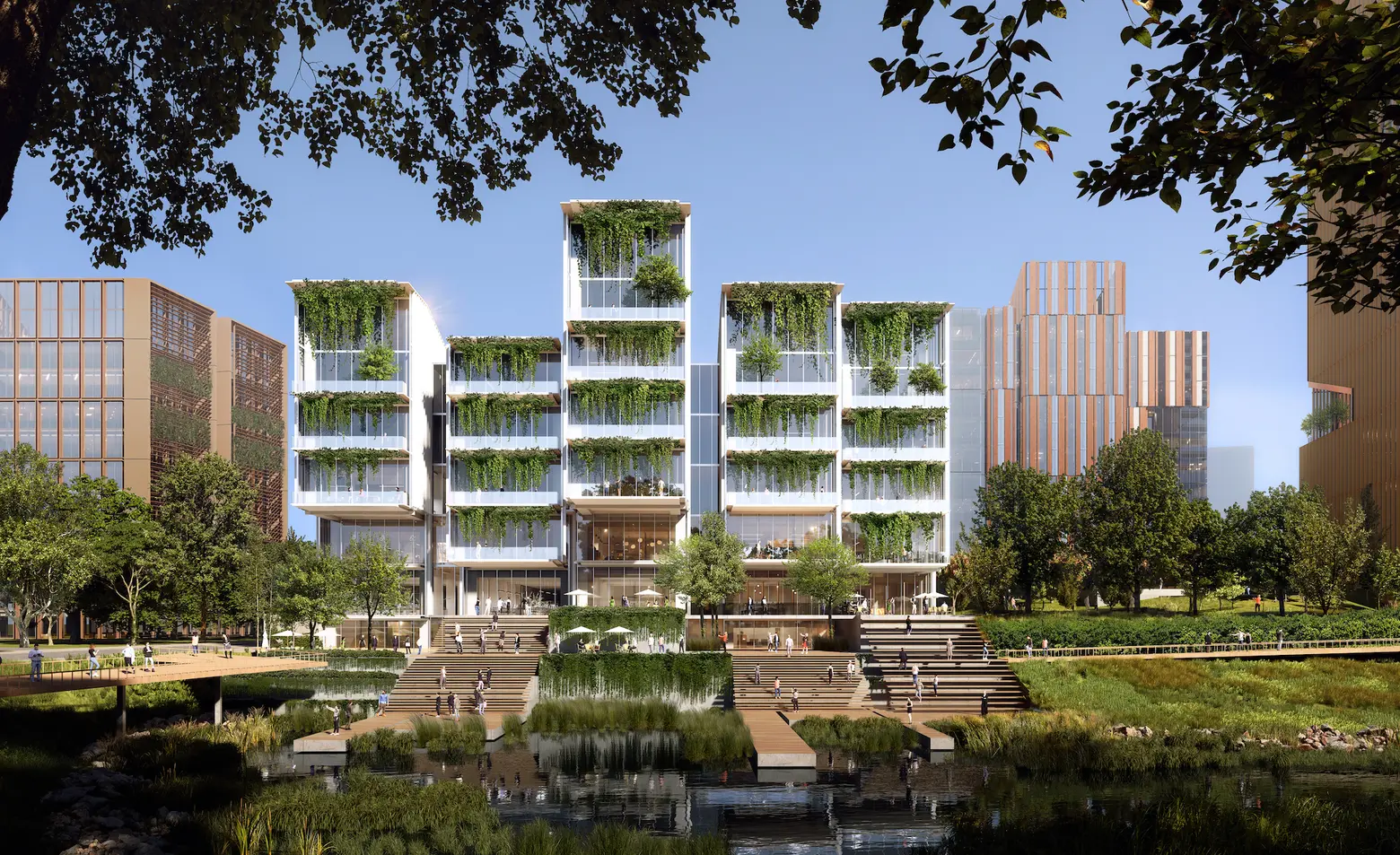 The Cove, which is being built on a remediated brownfield, hopes to be among the first regenerative state-of-the-art carbon-neutral neighborhoods. Therefore, all buildings will be WELL Building Standard-certified, and other sustainable measures such as solar power, heat exchange technology, and electric vehicle parking are all being explored. As for the landscape, a restored wetland habitat with full public access and eco-education loop will connect to the Hudson River Waterfront Walkway. According to a press release, "the wetlands will offer a protective system providing natural water filtration, ample wildlife habitat, and a natural buffer protecting the shoreline from flooding and storm surge events."
The project's academic and commercial spaces will be developed in two phases. The first, which is expected to break ground in 2022, includes two academic/laboratory/teaching facilities, one of which will be seven floors and have laboratory/office space, a state-of-the-art digital conference center, a convergence café, and facilities designed for biomedical engineering, clinical drug discovery, and other translational uses. This phase will also include a commercial building that will have additional lab and office space and street-level retail, as well as a publicly accessible 3.5-acre waterfront park that connects to the Hudson River Waterfront Walkway.
The second phase will be built just to the north and will bring another two commercial laboratory/office buildings totaling 596,000 square feet. Construction on the residential portion, which will ultimately yield 1,544 units of housing, will also be done in phases, with no dates set as of yet.
"The Cove epitomizes our commitment to reigniting New Jersey's innovation economy as a global leader in technology and life sciences," said Governor Phil Murphy. "With the most educated workforce in the country and unmatched location, New Jersey is uniquely positioned to innovate and build the companies of the future."
RELATED:
All renderings by Ennead Architects