New Jersey's long-stalled American Dream mega-mall is delayed again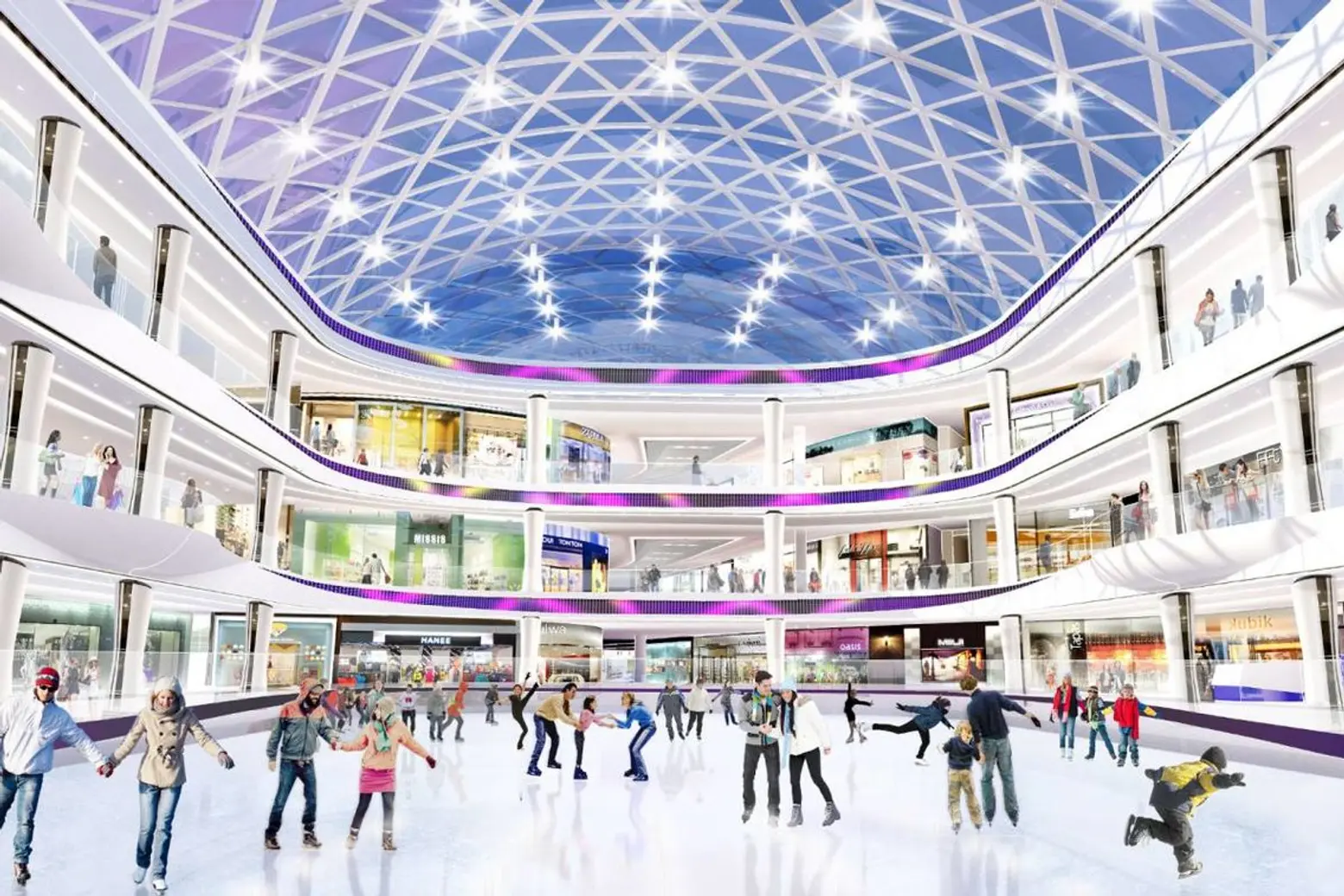 The opening of the mega-mall next to Met Life Stadium in New Jersey is delayed again, the developer announced on Monday. American Dream, a huge three-million-square-foot venue with an indoor ski slope, water park, amusement rides, and ice rink, will open this fall instead of the spring, as originally promised. But what's a few more months? The project has been in the works for more than 16 years, plagued by financial and legal problems.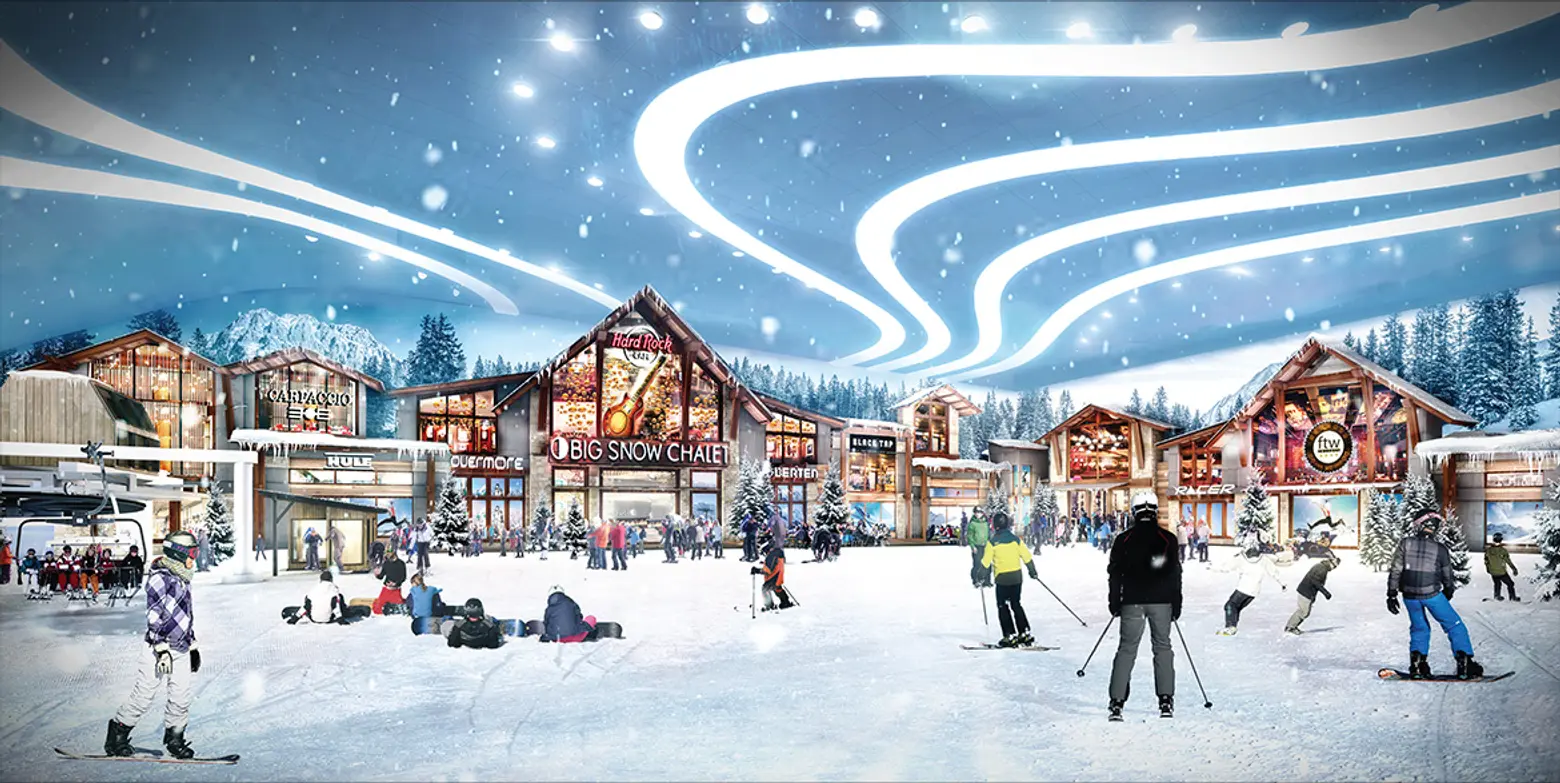 Last August, developer Triple Five Group released renderings of the over-the-top site, including "Big Snow America," an indoor ski slope and snowboarding park, an NHL regulation-sized ice skating rink, a Dreamworks-branded indoor water park, an observation wheel "nearly as tall as the Statue of Liberty," a Sea Life Aquarium, and a Legoland Discovery Center.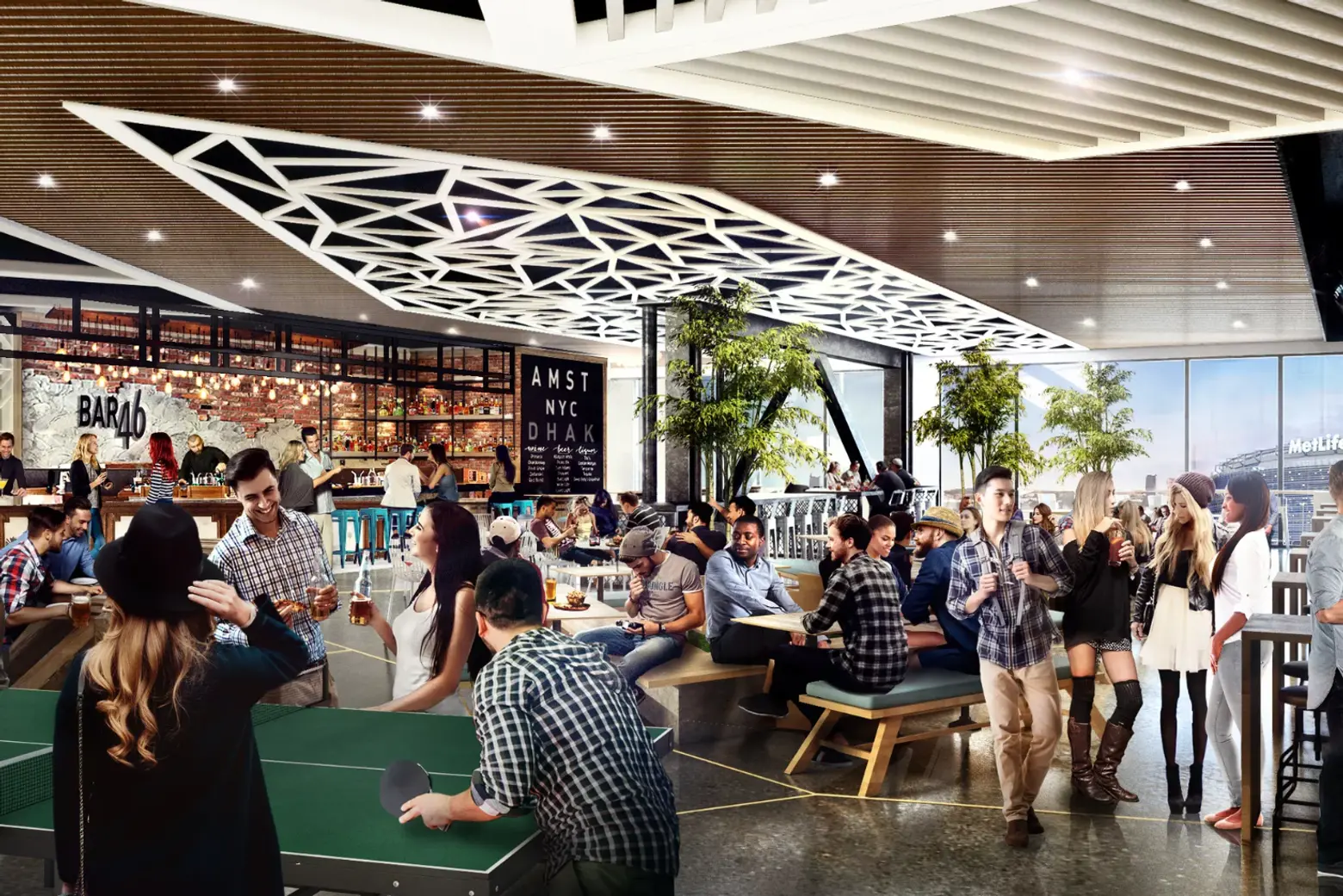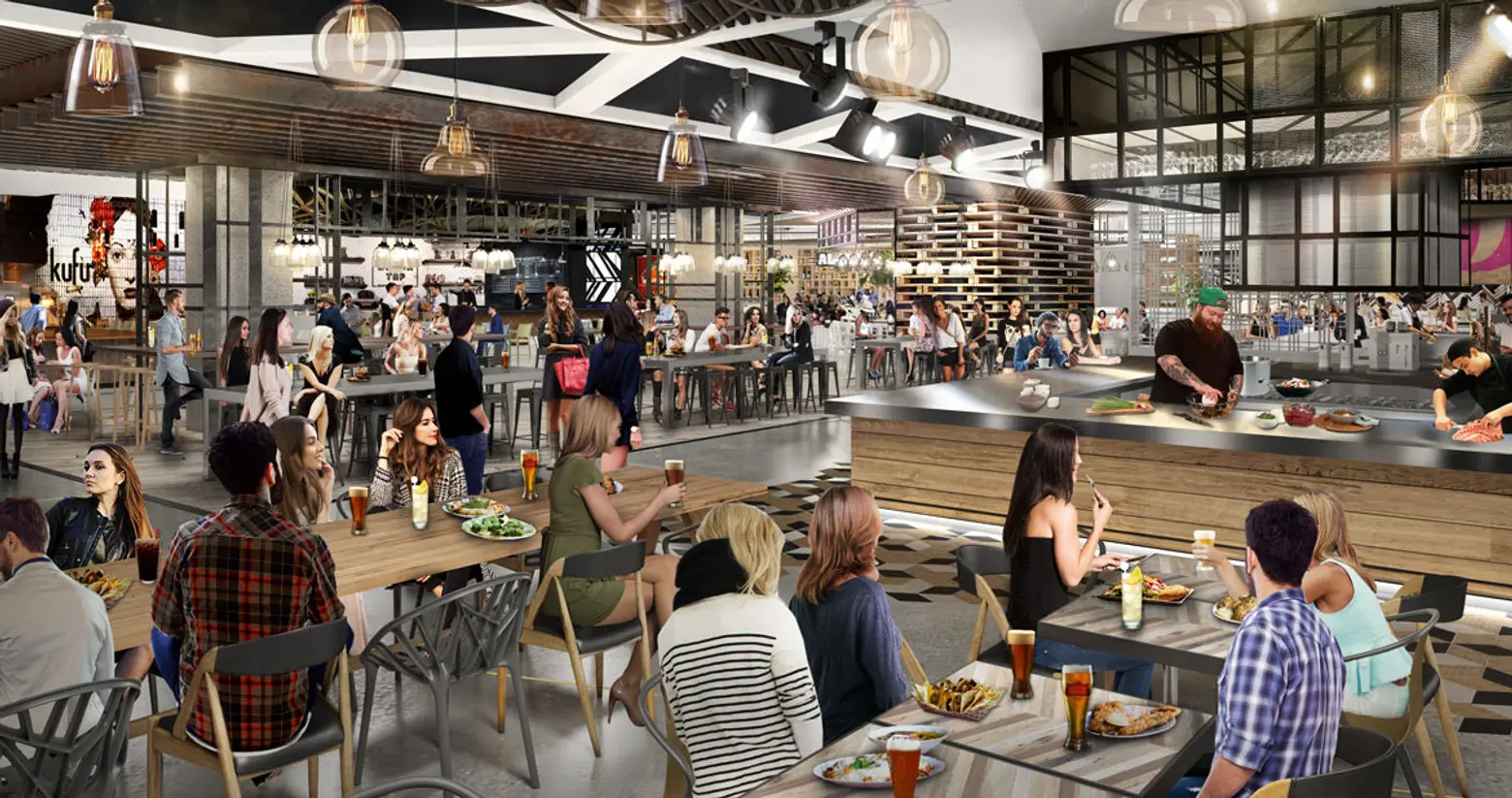 And that's just the entertainment. American Dream will also boast a 400-seat, locally-sourced food hall, the first Kosher dining hall destination in the U.S., and between 14 and 18 full-service restaurants.
On Monday, Triple Five Group provided new details about the space, as first spotted by NJ Advance. The venue includes six atriums, one with a garden of "bird-filled aviaries and bunny rabbit fields," according to a press release. An animated tree-like sculpture "Albero dei Sogni," will contain 25,000 illuminated leaves and a 60-foot "fashion fountain" will be able to turn into a catwalk in seconds.
Art from New Jersey and NYC area artists will be on display, with "each nook, hall, area, and archway" revealing something new, according to the developers. And major retailers like Saks Fifth Avenue, Tiffany & Co., Dolce & Gabbana, Zara, H&M, Uniqlo, and many more stores will set up shop at the mall.
"Guests will experience something completely unique each time they visit–this project will be the realization of their wildest dreams," Don Ghermezian, the president of American Dream, said in a statement.
Over the years the American Dream project, originally called Xanadu, hit roadblock after roadblock. Former Gov. Chris Christie even called the site "the ugliest damn building in New Jersey and maybe America."
In 2003, the state signed a $160 million deal with Mills Corp. and Mack-Cali Realty with the expectation it would be operating in two years. Construction kicked off in 2005, halted shortly after, and then stalled again in 2008 as the result of the financial recession.
After more than six years of no construction, Triple Five Group, the developer also behind Minnesota's Mall of America, took control of the mall in 2013. Construction started in 2015, bit was delayed yet again in 2016. A year later, work resumed, but the opening date continued to get pushed back further.
Triple Five on Monday said the "dream begins this Fall." While it may finally open in the coming months, the developer said tenants will continue to open from this year's holiday season through 2020.
[Via NJ Advance]
RELATED: 
Renderings courtesy of Triple Five Group