Opening date for NJ's delayed American Dream mega-mall set for October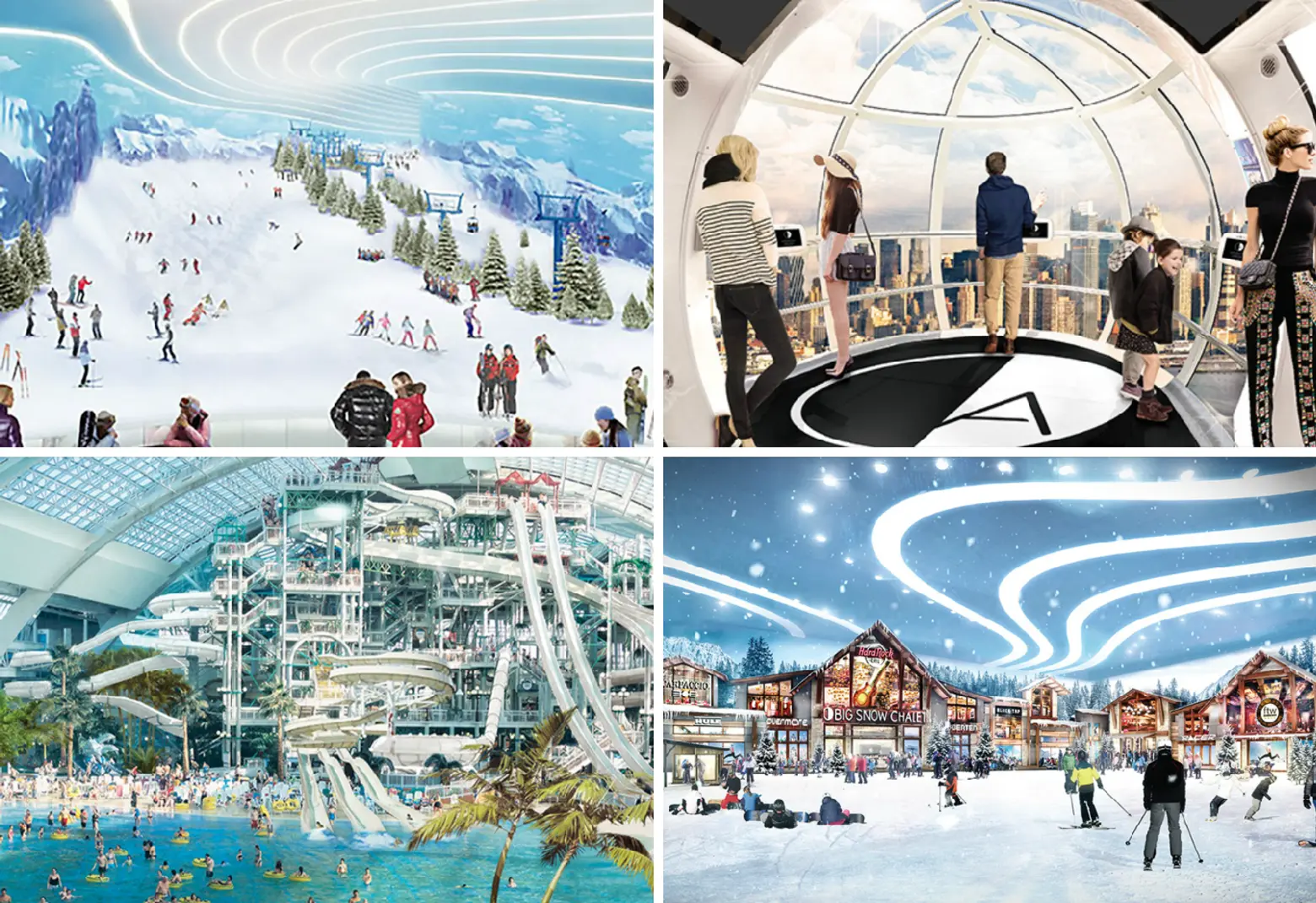 Renderings courtesy of Triple Five/ American Dream
The mega-mall that has been in the works for over 16 years officially has an opening date, as NJ.com reported. On October 25, American Dream, the three-million-square-foot venue with an indoor water park, amusement rides, and ski slope, will finally open its doors, developer Triple Five announced Wednesday. New Jersey first signed a deal in 2003 with developers for the Met Life Stadium-adjacent site, but financial issues halted construction on and off for more than a decade.
"We know that the community has been eagerly awaiting the launch of this incredible global destination," Don Ghermezian, president of American Dream, said in a statement. "We have a one-of-a-kind property that will reshape the way people think about entertainment, theme parks, and shopping."
The mega-mall includes "Big Snow America," an indoor ski slope and snowboarding park, an NHL regulation-sized skating rink, a Dreamworks-branded waterpark, and an observation wheel "nearly as tall as the Statue of Liberty." American Dream will also feature a 400-seat food hall and up to 18 full-service restaurants.
In May, developers revealed new details about the space, including six atriums with one of them filled with birds and bunny rabbits. Major retailers like Saks Fifth Avenue, Tiffany & Co., Dolce & Gabbana, Zara, H&M, Uniqlo, and many more stores will set up shop at the mall.
It's unclear exactly what will be open on October 25. In their May announcement, Triple Five said while the "dream begins this fall," tenants will continue to move in from this year's holiday season through 2020.
RELATED: