56 Leonard sidewalk gets outlined in anticipation of Anish Kapoor's bean sculpture
Rendering by Anish Kapoor.
Herzog & de Meuron's striking "Jenga" condo tower at 56 Leonard Street in Tribeca is a conversation piece on its own, with its cantilevered rectangles of glass rising into the sky. The long-anticipated flourish that will anchor the skyscraper–artist Anish Kapoor's reflective bean-shaped sculpture–is finally on the way, as evidenced by an intricate set of circles and arrows that just arrived on the building's sidewalk. The spray-painted outline will inform installation of the sculpture, which resembles a similar public art icon in Chicago, where Kapoor's "Cloud Gate" sculpture apparently attracts millions of tourists every year and has become an Instagram staple.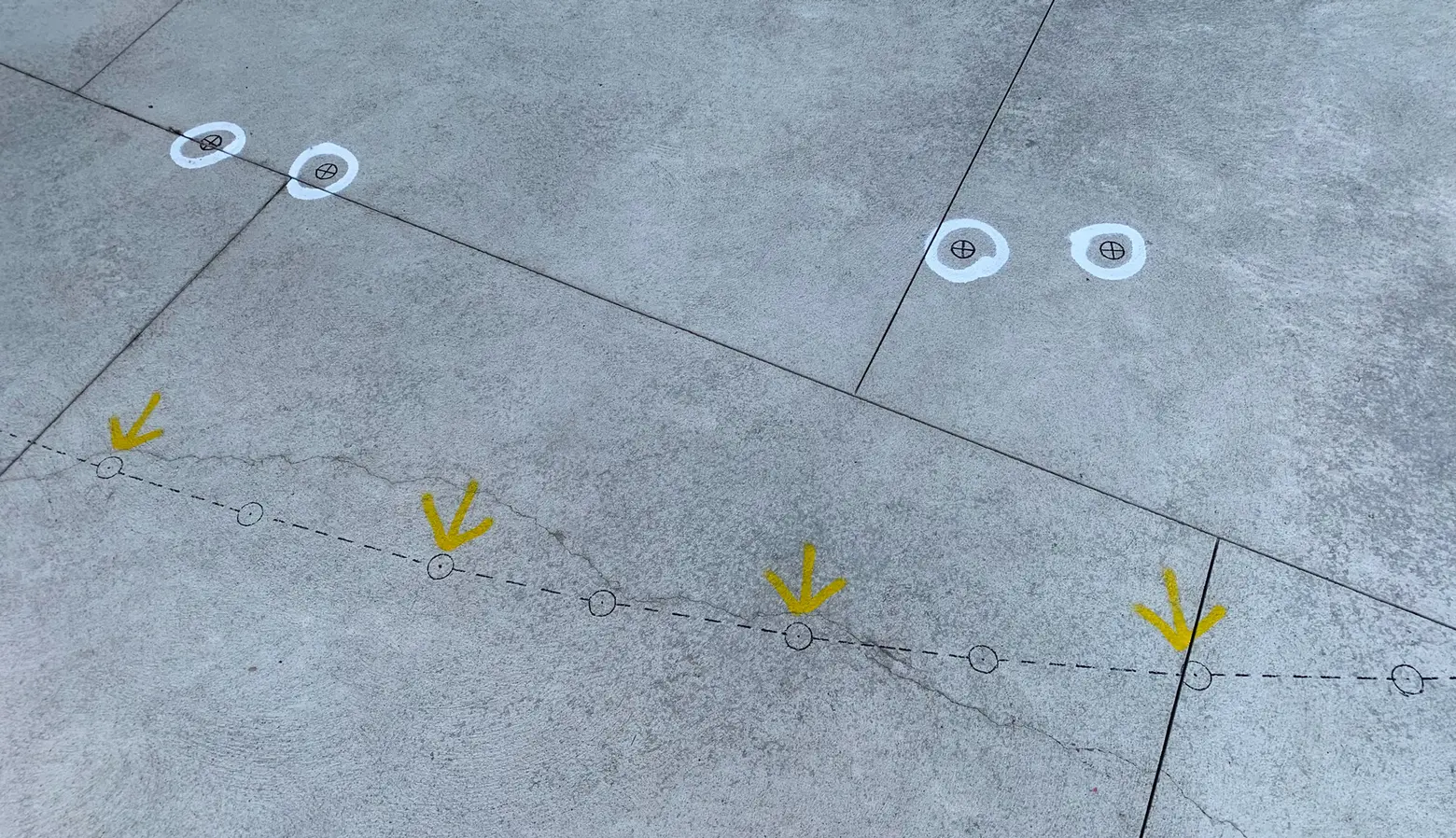 Photo by 6sqft.
Though it may seem like a lot of trouble and time is being taken to affix a double-wide trailer-sized blob to a city sidewalk, installing public art is a complex and involved process. Tribeca Citizen offers an excerpt (further edited here for brevity) from Performance Structures, Inc., the fabricator of both the Chicago sculpture and the Tribeca "bean:"
In response to your request for information to gain a better understanding of the progress on the sculpture project, here is a brief description of some of the challenges and achievements.
The 56 Leonard Street sculpture, designed by Anish Kapoor, is soon to be one of the great landmark pieces of public art in New York City, and internationally. It is a continuation and evolution of the artist's monumental public artwork, most notably Cloud Gate in Chicago, completed in 2005. Like Cloud Gate, the Leonard Street sculpture is a large mirror finished smooth form that will reflect the surrounding cityscape.
The Leonard Street sculpture requires equivalent accuracy and precision, but with an added component…The welding and fairing process described above added a huge amount of time to the installation process, and more than doubled the cost of the sculpture. In order to make the Leonard Street sculpture installation more expeditious, and to save costs, it was decided to build the precision components such that they could be tightly fit together, with the seams thereby becoming nearly invisible hair line cracks. This concept was successfully tested in a sample piece produced by us, and presented to the Artist for his approval prior to beginning the project.
Our challenges in the production of the component parts of this project, different than Cloud Gate, have been twofold. First, to machine the plate components to such accuracy that when two are welded together to form a slice, the joining edges are perfectly straight so that mating slices will fit tightly together without any gaps. Second, to work out the exact joining mechanism between the very large slices such that during the finishing process, and subsequent reassembly, the seam remains no more than a hairline crack.
Currently we are in the process of producing the last section of slices. We have begun assembly of the completed slices at our facility. Once all the slices and the "crown" components have been fabricated and polished we will be able to totally assemble the sculpture for review by the Artist at our facility, prior to shipping the components to New York for final installation.
I believe that the sophisticated curvilinear shape of this sculpture will create a truly unique and momentous entry to 56 Leonard Street and it will become an icon of Tribeca.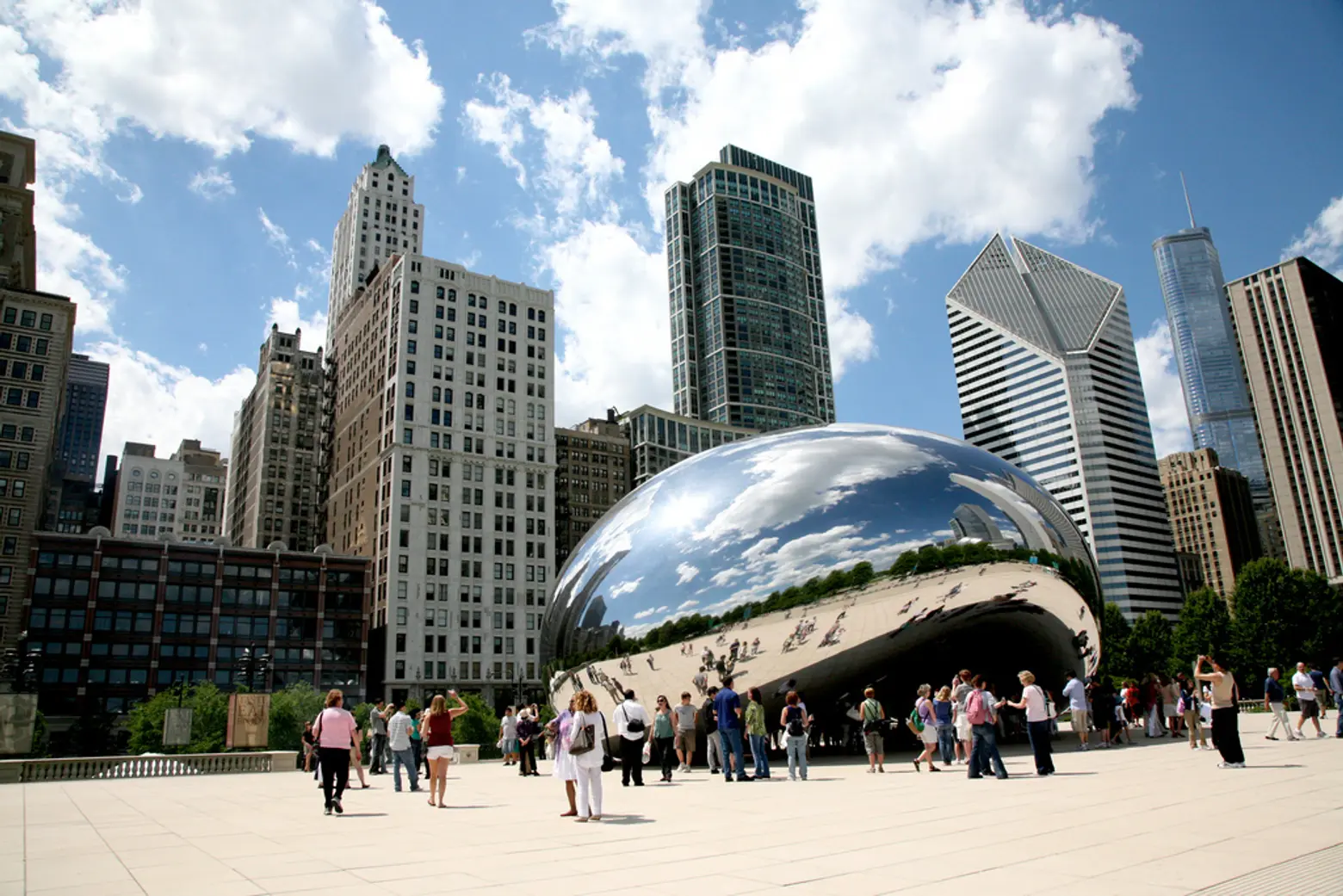 Anish Kapoor's "Cloud Gate" sculpture in Chicago. Image: Vincent Desjardins via Flickr.
Though it may be easy to forget about the sculpture (since it doesn't actually exist yet), Tribeca tourists snapping photos en masse at the entrance to the building may soon become a daily reality to residents. It will be hard to complain about the inconvenience: Living in glass sky boxes that start at $3 million apiece and come with a residents' indoor pool are tough things to complain about–and the artist himself owns a unit in the building–but the curvy addition will definitely add a new angle to daily life in the neighborhood.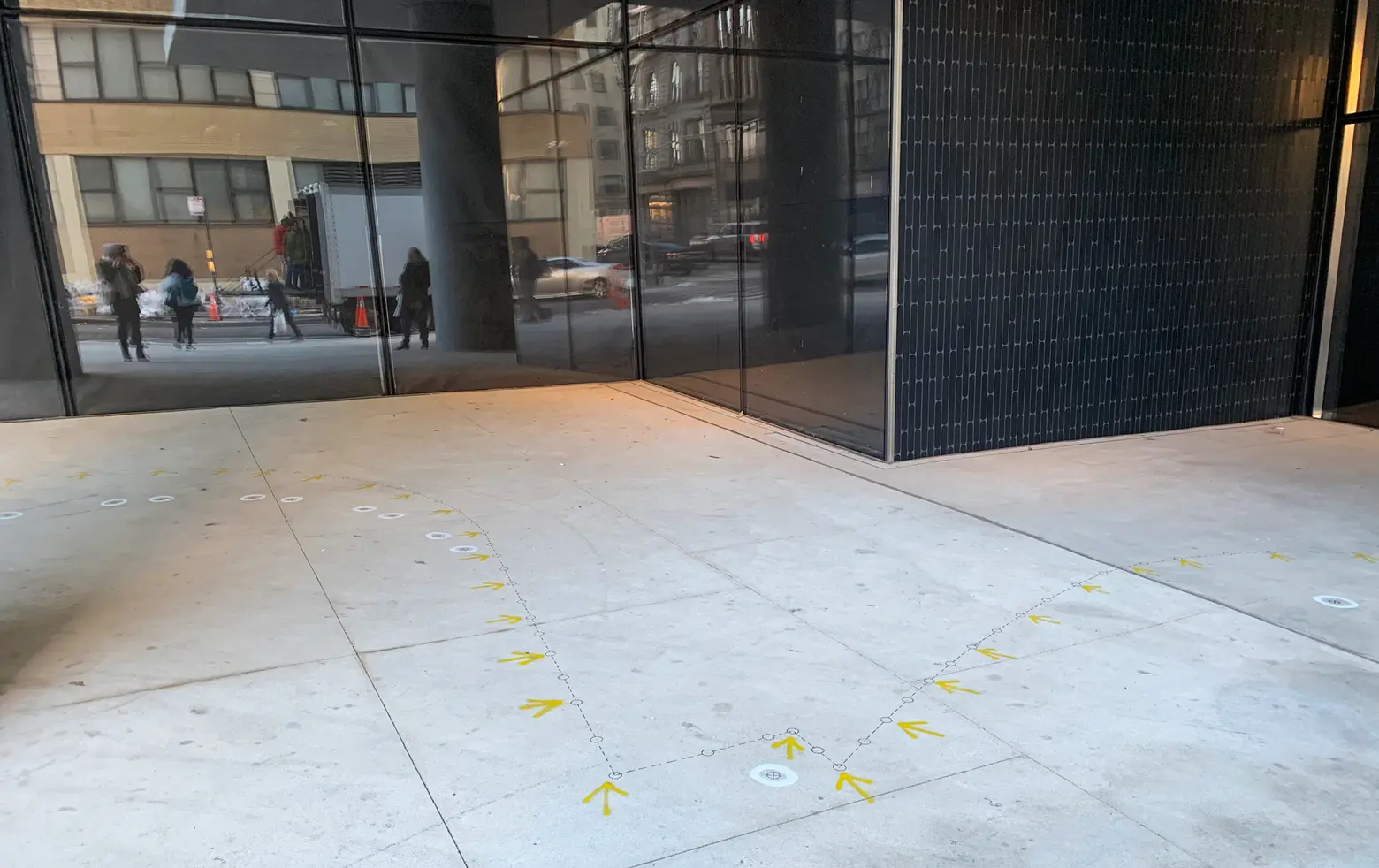 Photo by 6sqft.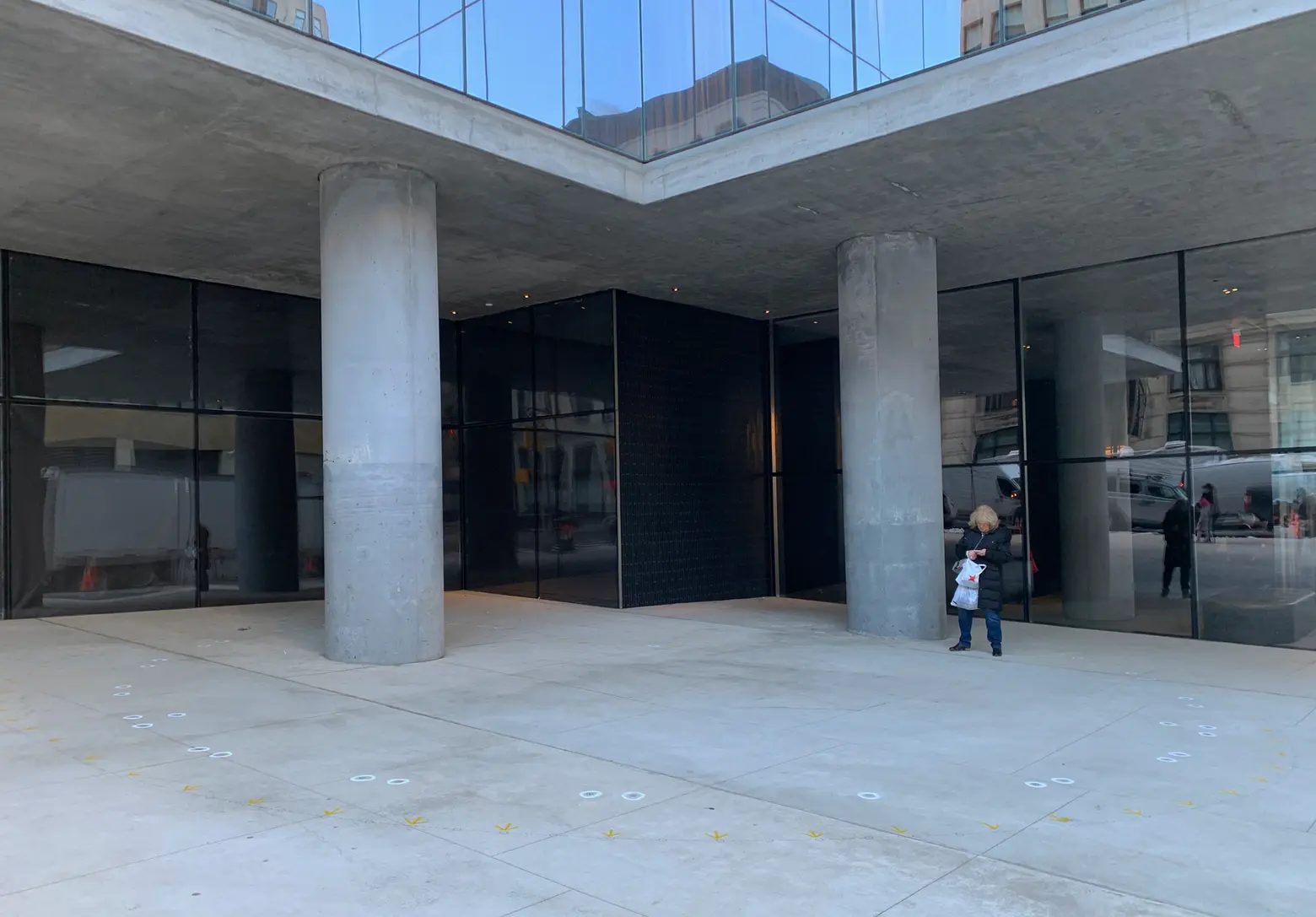 Photo by 6sqft.
This will be Anish Kapoor's first permanent art installation in New York City. A completion date for the neighborhood icon-to-be has not been announced yet.
RELATED: