The 30+ best neighborhood shops in NYC for finding the perfect gift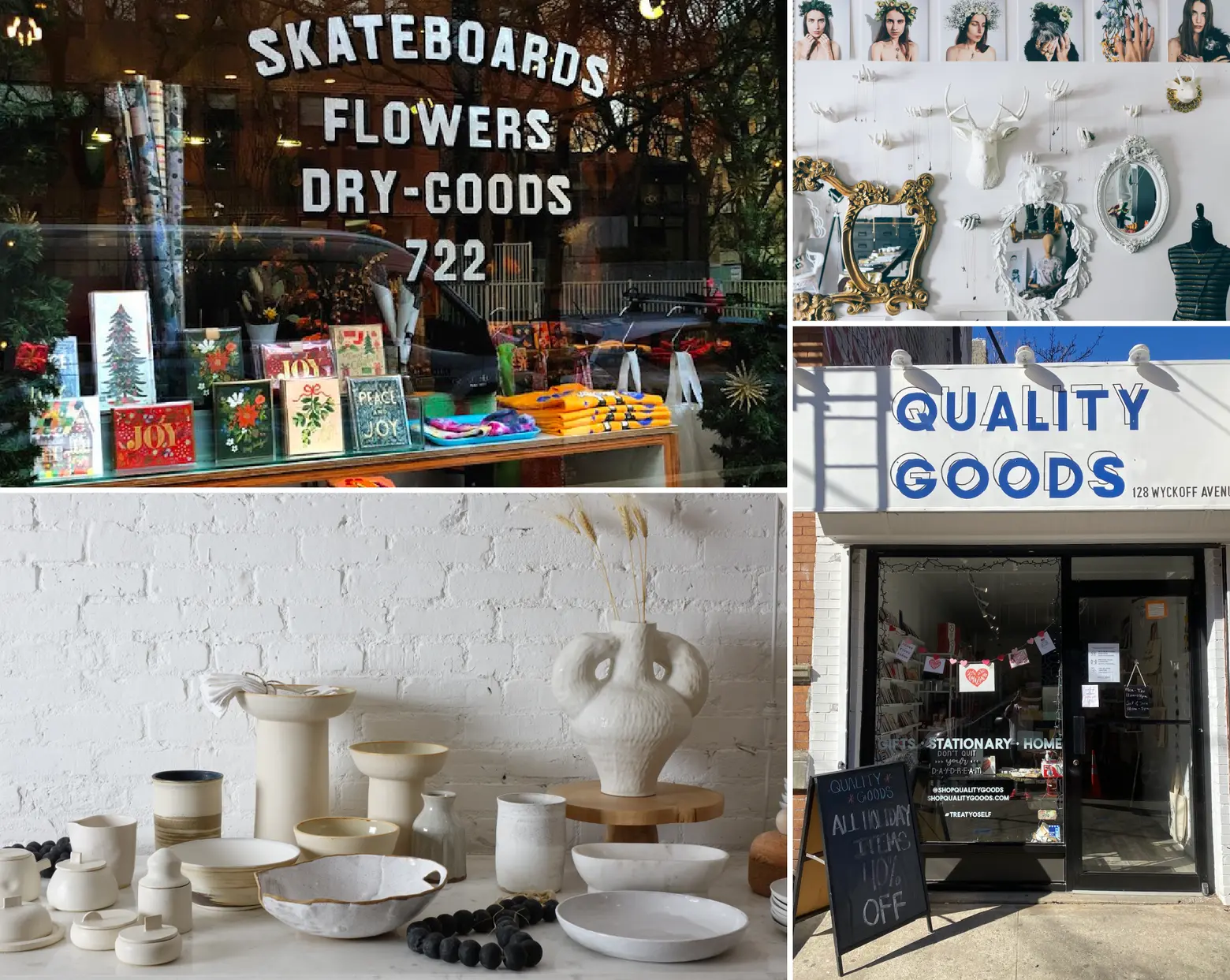 Photo credits clockwise from top left: Park Deli; Frankie Marin/Verameat; Quality Goods; Michele Varian
We've been shopping online for what seems like forever, and there's not a thing wrong with it–except when we crave that amazing experience of finding just the right thing and getting to take it with us now. While brick-and-mortar shops aren't going away anytime soon, we appreciate the good ones that much more. If you're lucky enough to live in New York City–where shopping is high art–some of the best shops on the planet could be just around the corner from where you live. You're sure to find something fabulous for everyone on your list among the local addresses below.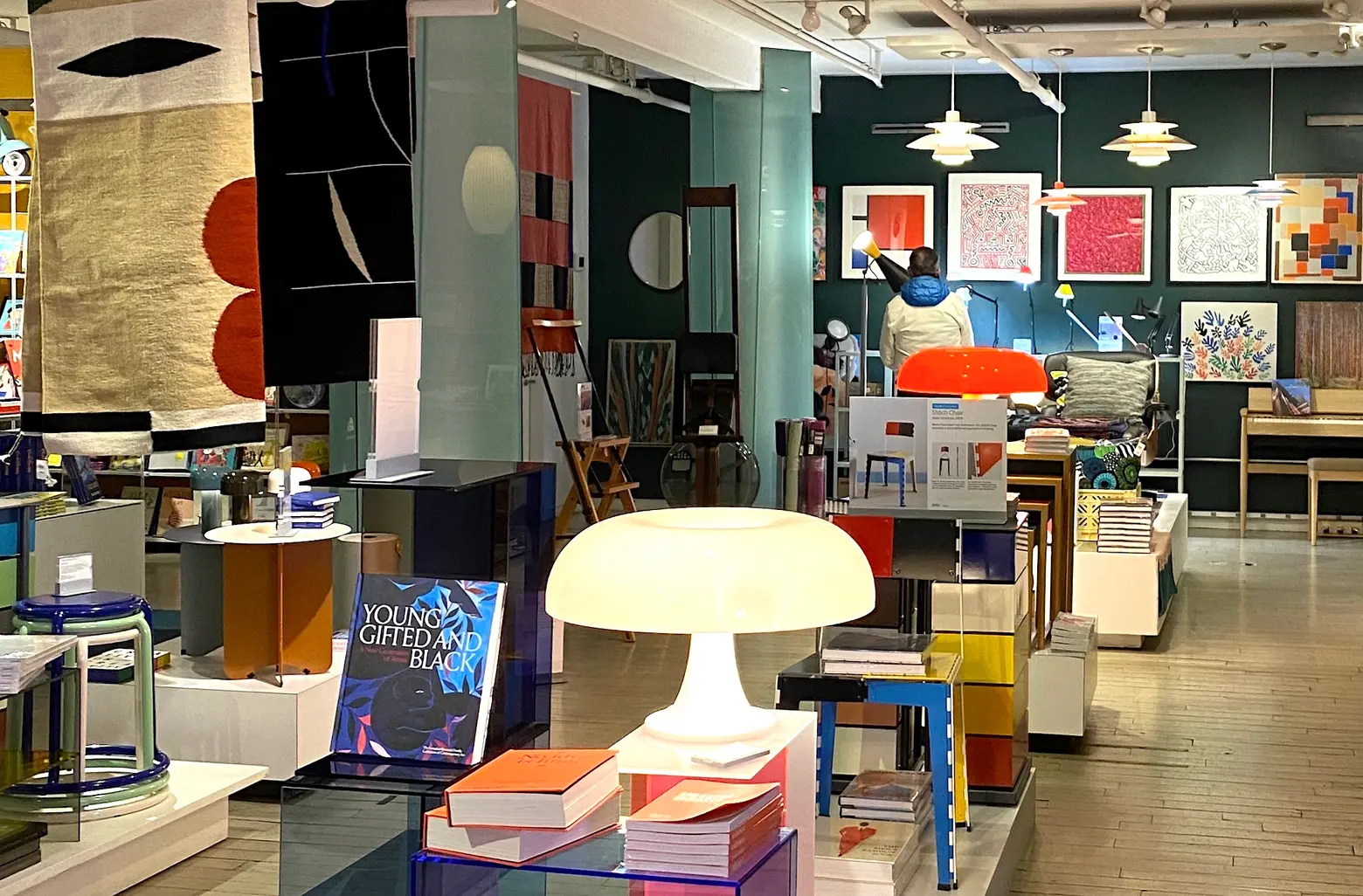 Photo © 6sqft
Soho may be an international shopping destination for everything from Chanel and Prada to Nike and Zara, but there are gems among the giants that aren't so easy to find elsewhere (other than online). The MoMA Design Store carries art items related to the famous museum's exhibits, of course, but it's also a destination for iconic modern home goods. McNally Jackson Books is one of the city's most venerable booksellers. The Real Real may be known as the online go-to for pre-loved designer gear at a discount, but sometimes you want to see the real…IRL. The brand's brick-and-mortar outpost has the same array of treasures, with the added perk of instant gratification.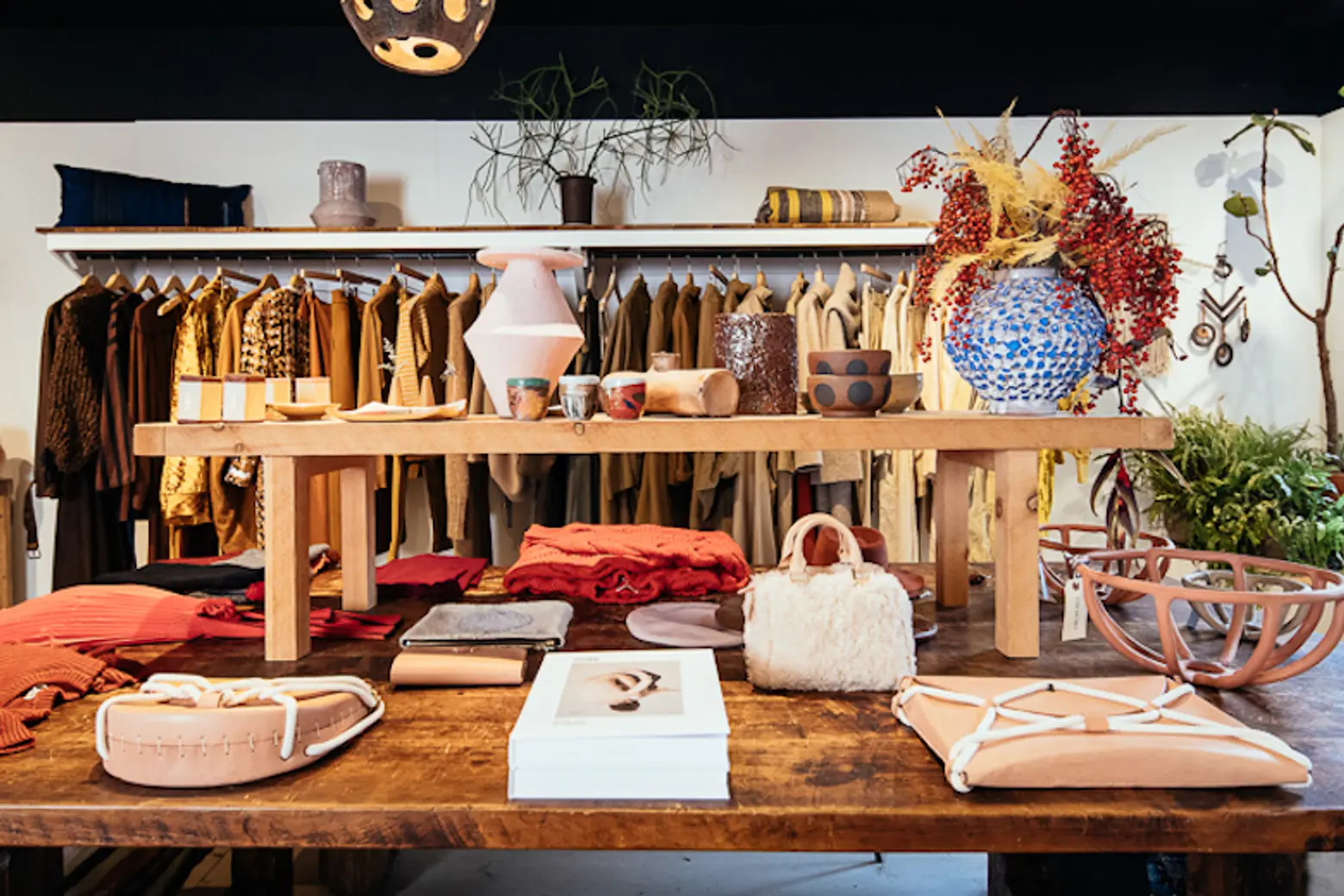 Photo courtesy of Oroboro
It's hard not to have a favorite Nolita store; the neighborhood's pretty streets are lined with fancy and fabulous shops. A few picks in a field of gems: Oroboro offers brainy fashions, accessories, and home goods. Little Moony features cute-as-can-be baby gear designed and handmade by the store's owner and her family. Goods for the Study, part of the McNally Jackson Books erudite empire, may be the perfect place to find a gift in the era of work from home.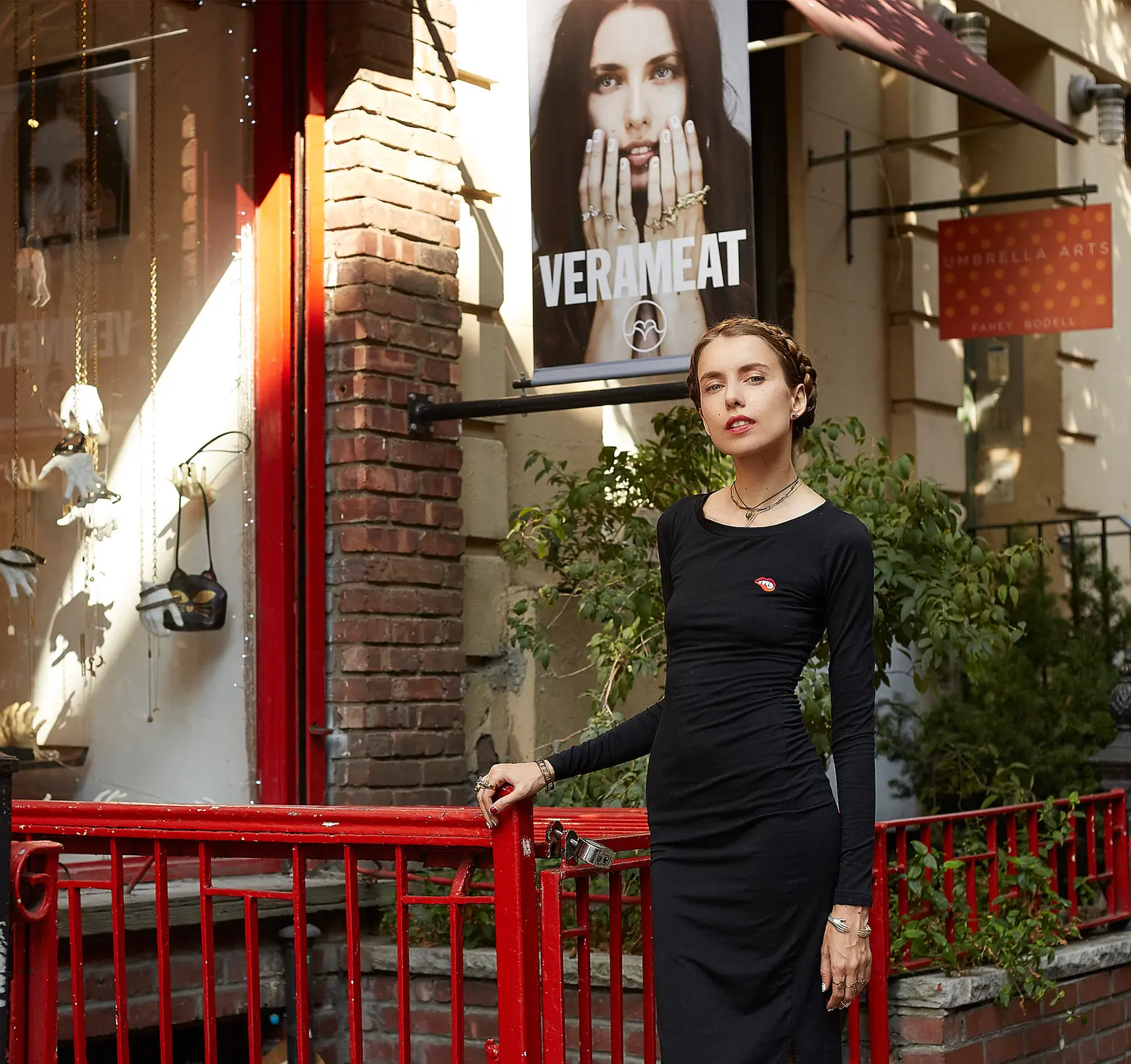 Photo: Frankie Marin/Verameat
Stores may come and go in the ever-changing East Village, but a stroll through its colorful streets yields some of the city's best sources for gifts great and small. Still House offers stunningly beautiful modern pottery, home items, and jewelry. Verameat is an only-in-New York outpost of East Village cool at a time when such a thing is often elusive. Dreamy, gothy jewelry, funky trinkets, and fabulous fashions must be seen to be believed, which we could also say about the cool-girl proprietor's punk-diva feline.
The Upper East Side is known for many things. Seriously covetable baby and children's clothes are among them. Jacadi and Bonpoint are two of the neighborhood's international/local opportunities to spoil the kids and grandkids and indulge the nieces, nephews, and every other little prince/princess on your gift list.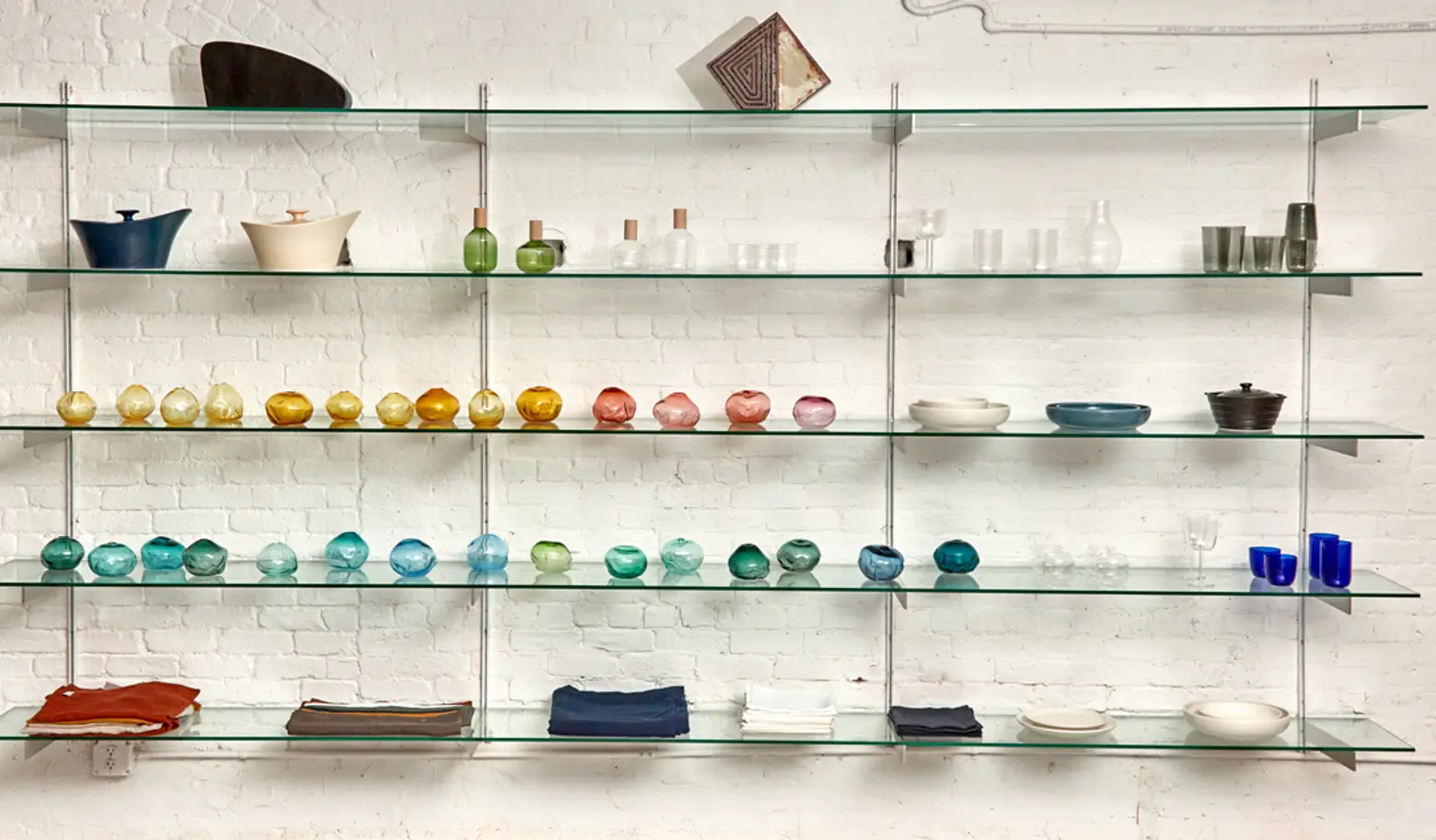 Photo courtesy of 180 the Store
Tribeca is home to countless studios and storefronts–to the point where it can seem intimidating when it comes to shopping. But that hasn't stopped innovative local businesses like Lagarconne and 180 The Store from rolling out the welcome mat to discerning buyers. The former is a mecca for seekers of minimal-yet-luxurious fashions, handcrafted home goods, and more. The latter is one of those multi-hyphenate destinations that's part covetable goods shop, part stylish event venue, and part PR genius.
Hell's Kitchen has come a long way since it earned its sinister moniker. Chic home-goods store Domus has been serving the community for a surprisingly large portion of that time.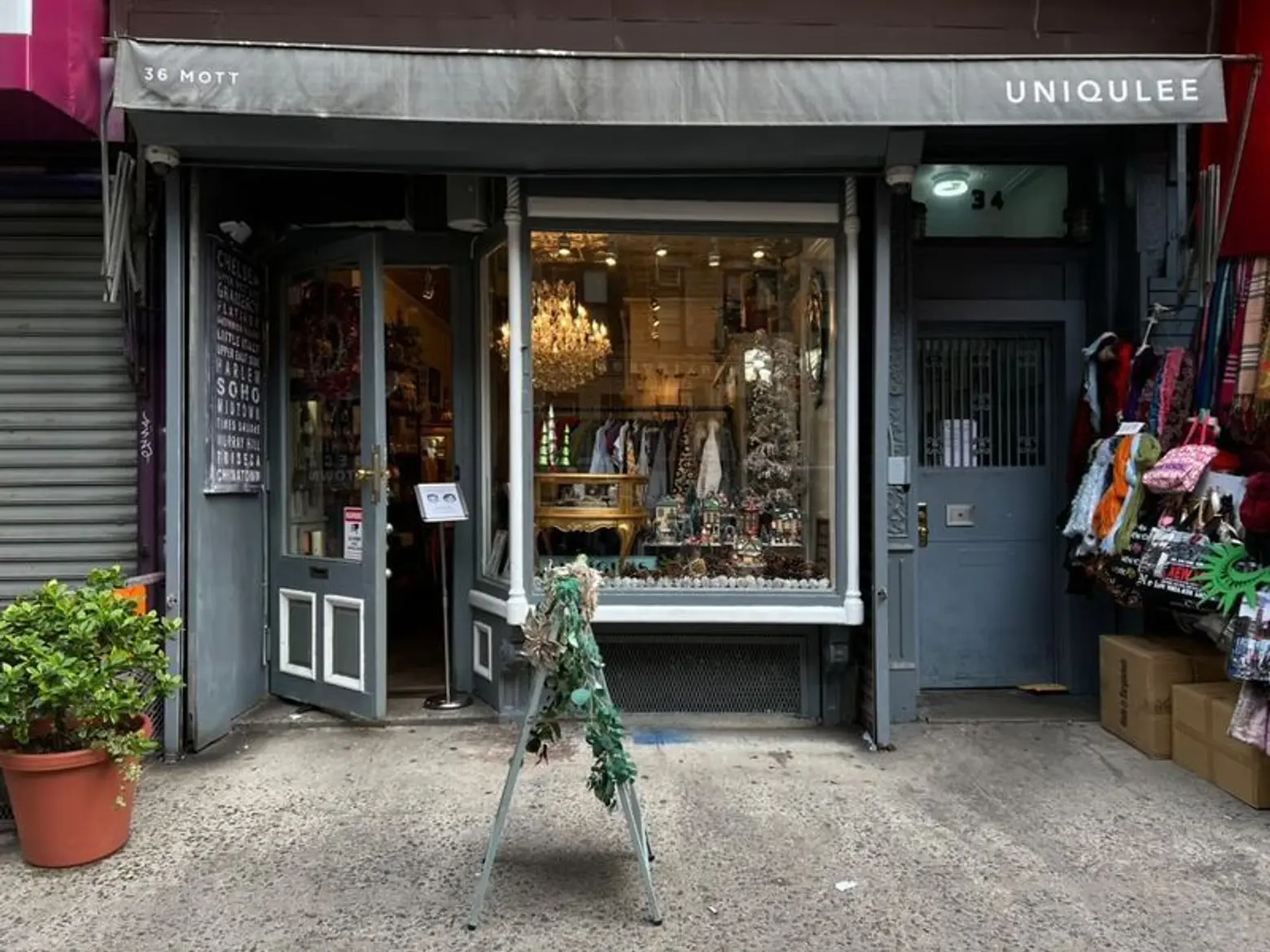 Photo courtesy of Uniqulee
It's always fun to spend a day shopping in Chinatown among the colorful riot of storefronts, sights, sounds and scents. oo35MM specializes in the latest Asian beauty products. The century-old Wing on Wo & Co., Chinatown's oldest continuously operating store, specializes in gorgeous Chinese porcelain. But its current fifth-generation owner has embraced community activism in the form of the W.O.W. project to protect the neighborhood's creative community in addition to selling pretty wares. The quirky Uniqulee store is aptly named, offering discoveries like vintage sewing machines.
The Lower East Side may not be as rock 'n' roll as it used to be, but you can still find a few spots like Grit N Glory that do tattoos with their retail. At the other end of the spectrum, Assembly New York offers a perfectly curated selection of sophisticated fashions and home goods. And Coming Soon is one of those fabulous and funky LES home goods studios where it's hard to leave empty-handed.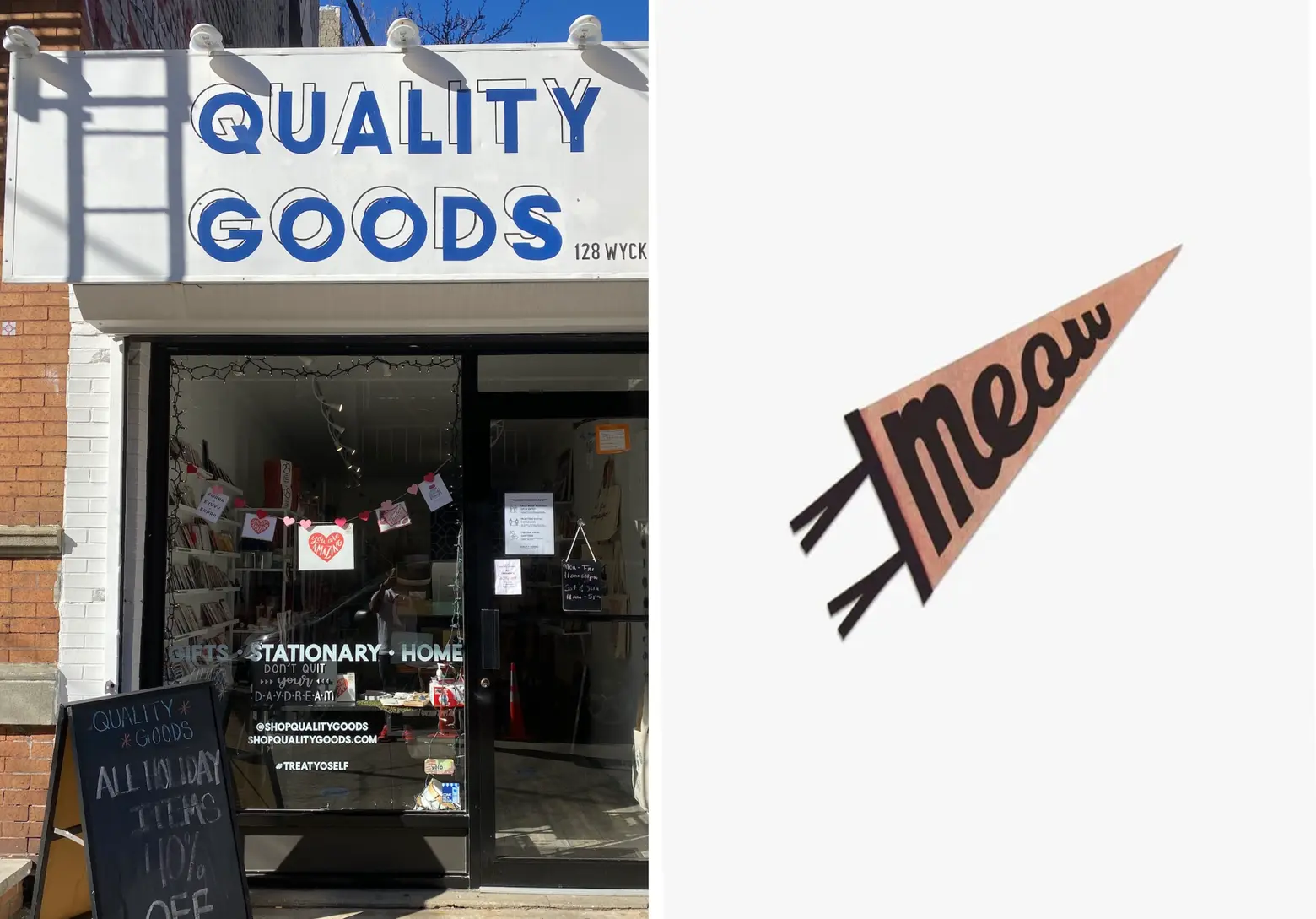 Photo courtesy of Quality Goods
Quality Goods in Bushwick is very…Bushwick (Yoga Joes, anyone?) And though L Train Vintage has stores throughout the city, we'd be remiss to mention the neighborhood without at least one vintage mecca.
Peace and Riot in Bed-Stuy has the kind of cool housewares, kitchen goods, textiles, and accessories you might expect to find in this exceptionally diverse and rapidly changing neighborhood, along with a bit of the unexpected.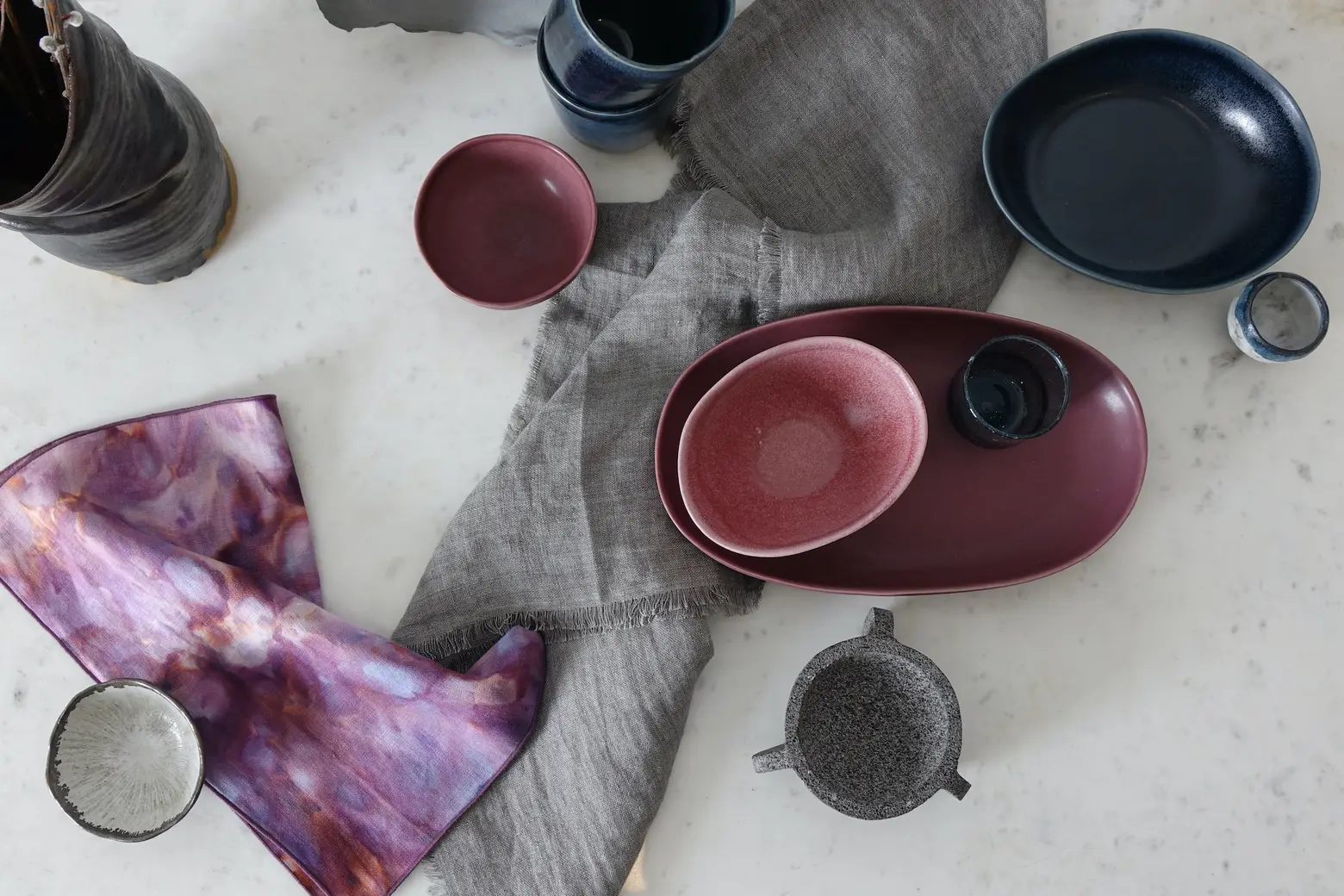 Photo courtesy of Michele Varian
When NYC design-world treasure Michele Varian moved her shop from Soho to a mint-hued storefront on Atlantic Avenue in Boerum Hill, the move made sense: The neighborhood, which is something of a design destination, welcomed her with open arms. Expect to find a perfectly curated trove of unforgettable housewares, ceramics, furniture, and jewelry. (Get a peek inside Michele's Soho loft here).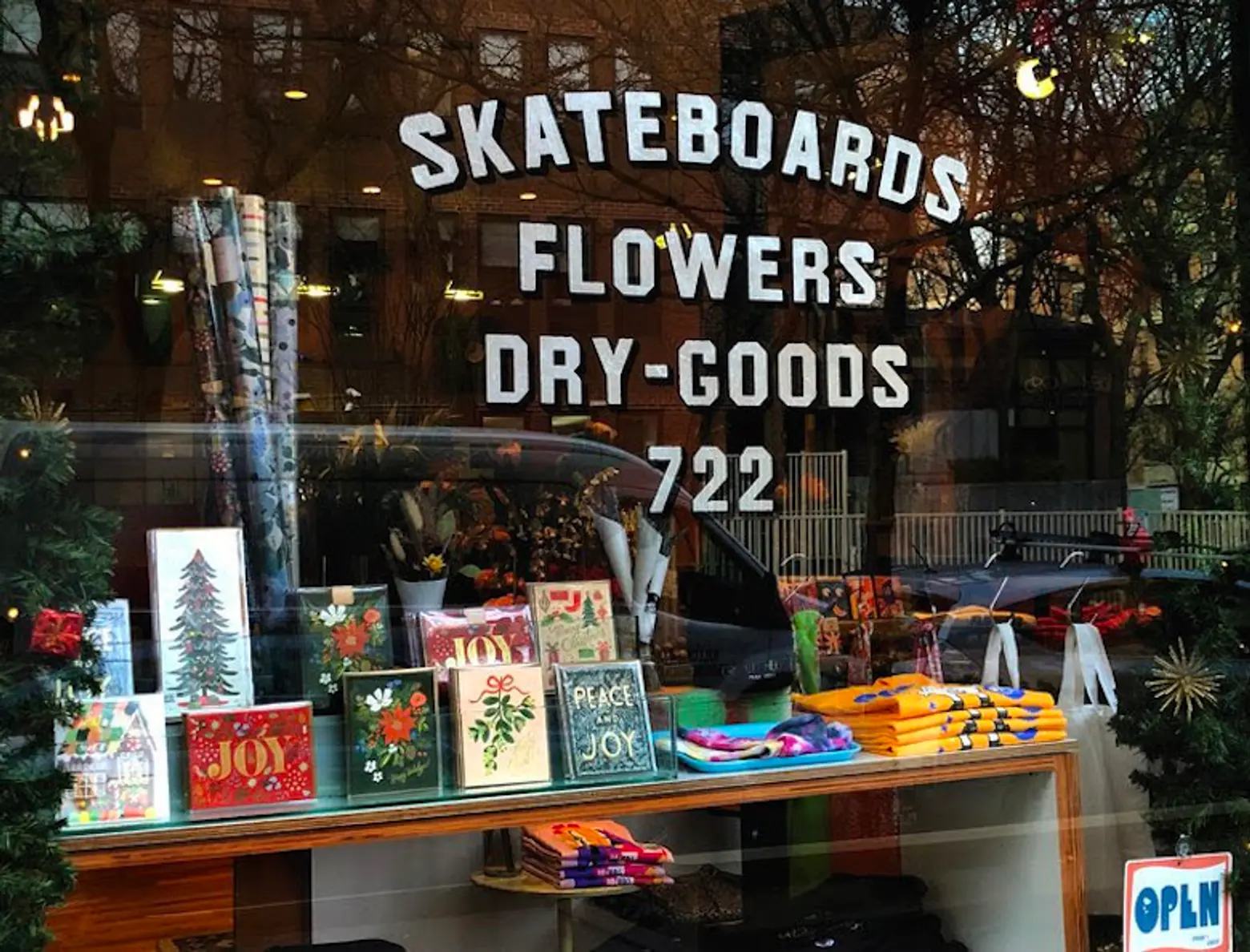 Photo courtesy of Park Deli
Crown Heights is finding its footing among its many headline-grabbing neighbors. Park Deli is a relatively new addition, but the skateboard, fresh-cut flower, and dry goods counter-service boutique is very much in keeping with the borough's rep for all things cool and hard-to-define.
Greenlight Bookstore is has been a pillar of independent printed-word wisdom in the Fort Greene/Clinton Hill neighborhood since 2009, brimming with books and gifts and a full calendar of readings and events. Su'juk is one of those fabulous finds that's "part hair salon, part life-style boutique," with an ever-changing selection of vintage fashion finds as well as home decor, bespoke furniture, and gifts sourced from all over the world, with an emphasis on Turkey and Morocco.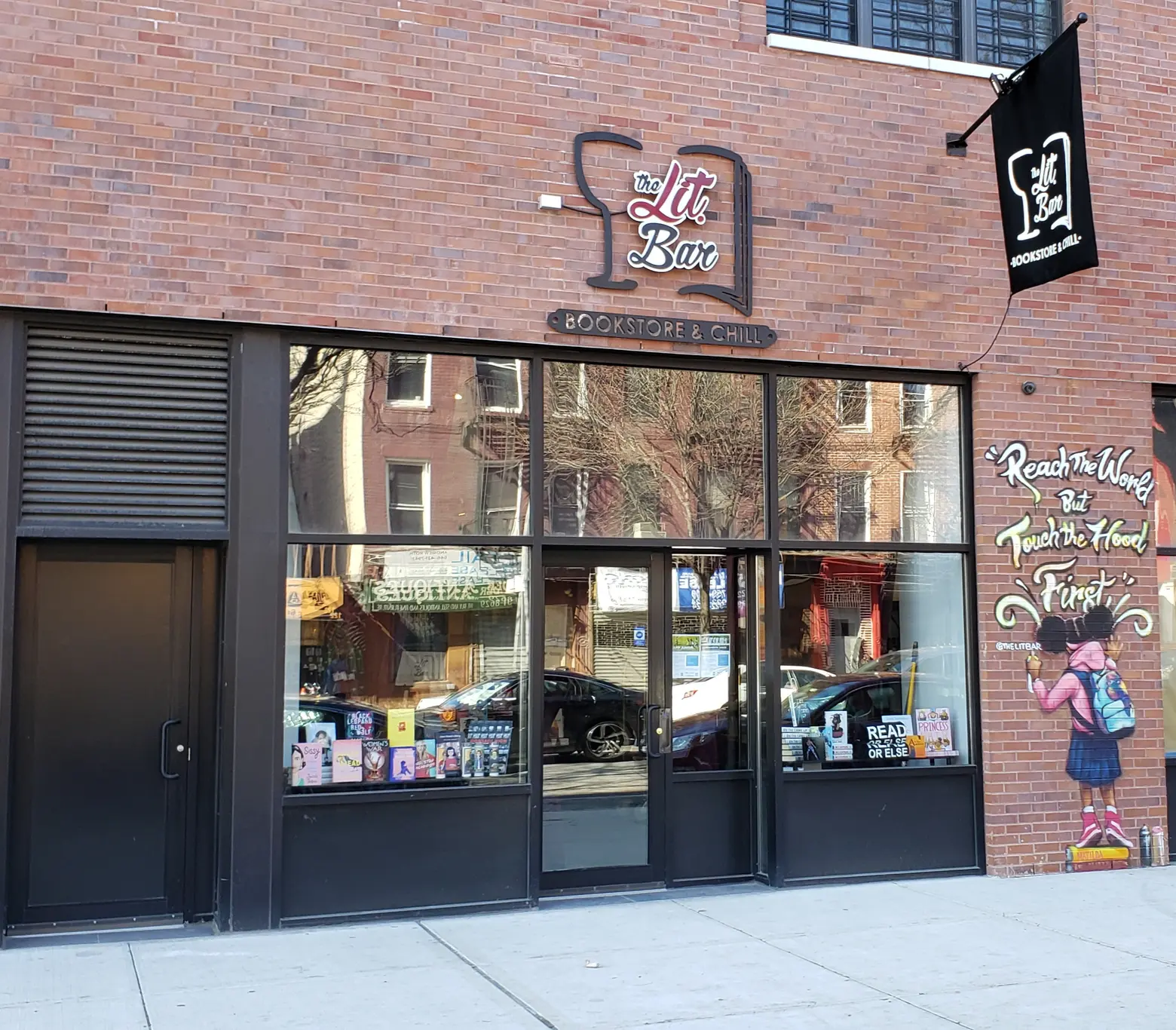 Photo courtesy of The Lit. Bar
6sqft included  Mott Haven's The Lit. Bar, the borough's first independent bookstore, in our guide to the Bronx; Bronx Native is a similar pioneer, offering local culture in the form of apparel, art, and media.
Staten Island's Every Thing Goes thrift empire has expanded to include clothing, furniture, and a bookshop cafe.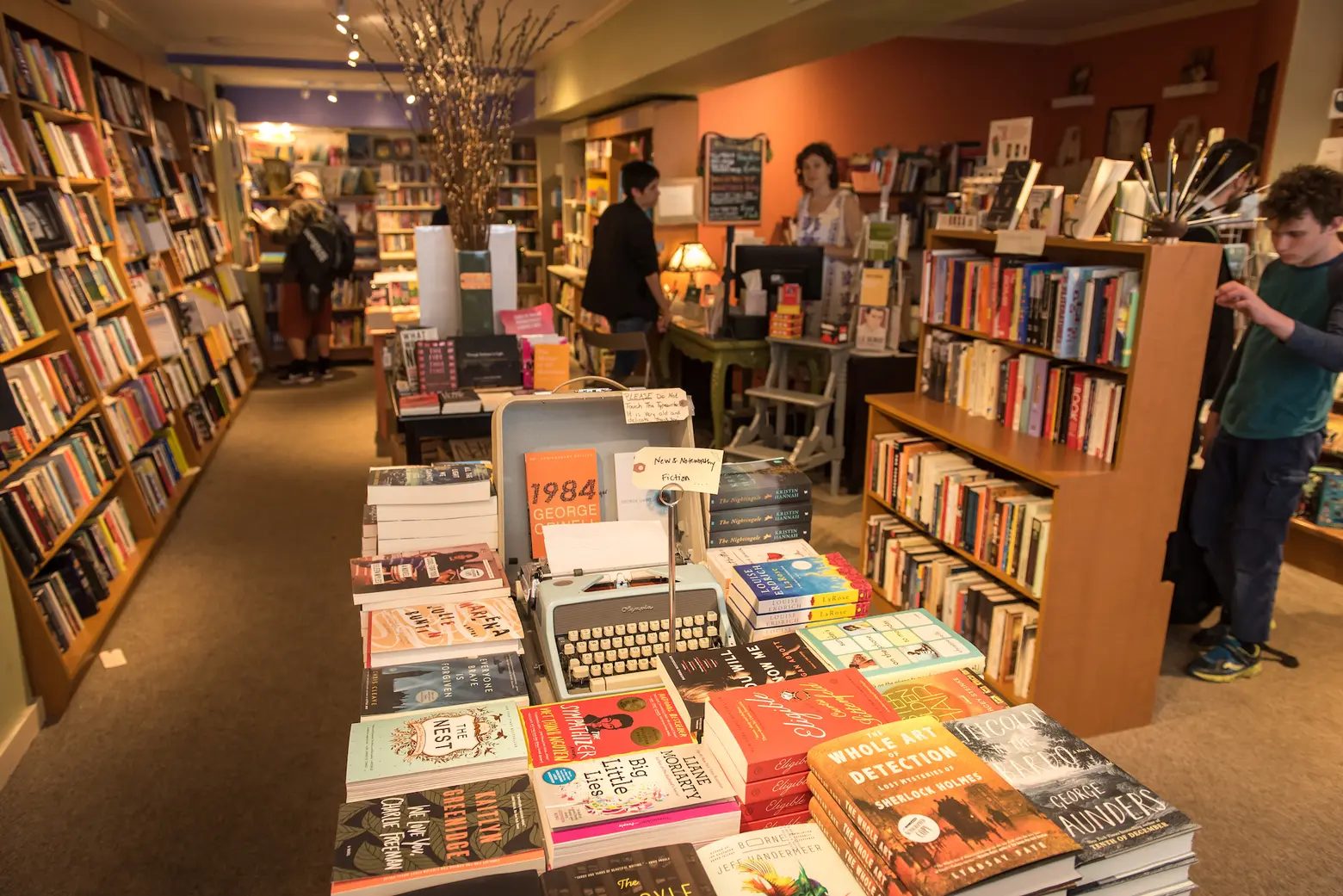 Photo courtesy of Astoria Bookshop
If you haven't been to Astoria lately, you might want to pay a visit to the neighborhood that's the perfect NYC mix of historic architecture, ethnic diversity, parks, and shops. Some highlights include gorgeous home goods at Incasa Decor, "A lil something for everyone" at Newtown HQ, and Side B, which assures us that "We have new items… despite the country's shipping issues!" Stop by Astoria Bookshop, the bustling independent bookseller in the neighborhood since 2013, for everything literary as well as cards, games, puzzles and gift-ready items of all kinds; don't forget Gamestoria for the tabletop gamer on your list.
RELATED: