Step into the art of Marc Chagall at Tribeca's Hall des Lumières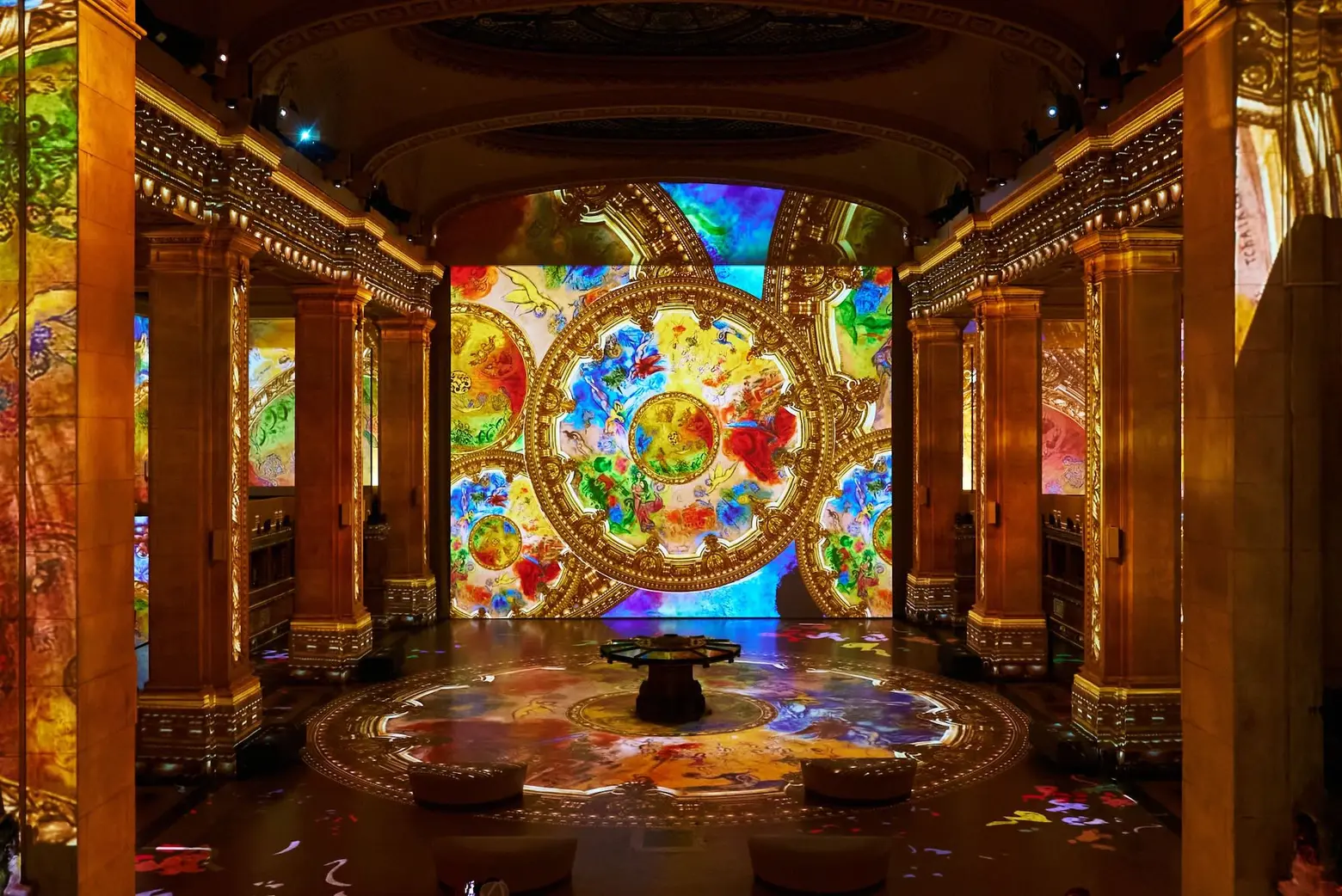 All photos courtesy of the Hall des Lumières
A new exhibition at the immersive art museum Hall des Lumières in Tribeca allows guests to step into the vibrant artwork of famous Russian painter Marc Chagall. Produced by Culturespaces, "Chagall, Paris – New York" showcases Chagall's art– paintings, theater, costumes, sculpture, ceramics, stained glass, mosaics, and collage–projected onto the ornate walls of the former Emigrant Industrial Savings Bank. "Chagall, Paris – New York" is on view at the Hall des Lumières through 2024.
Paris and New York, two cities synonymous with modern art, were important locations in Chagall's career. Living in Paris during the 1910s, amid the avant-garde art movement, inspired Chagall creatively and challenged his cultural viewpoints.
After fleeing Paris during World War II, the Jewish artist settled in New York, where he used his new home as a creative "impetus" until he was able to return to France in 1948. Once the war was over, several exhibitions and major commissions highlighted the connection between Paris and New York and brought Chagall back to the United States during his career.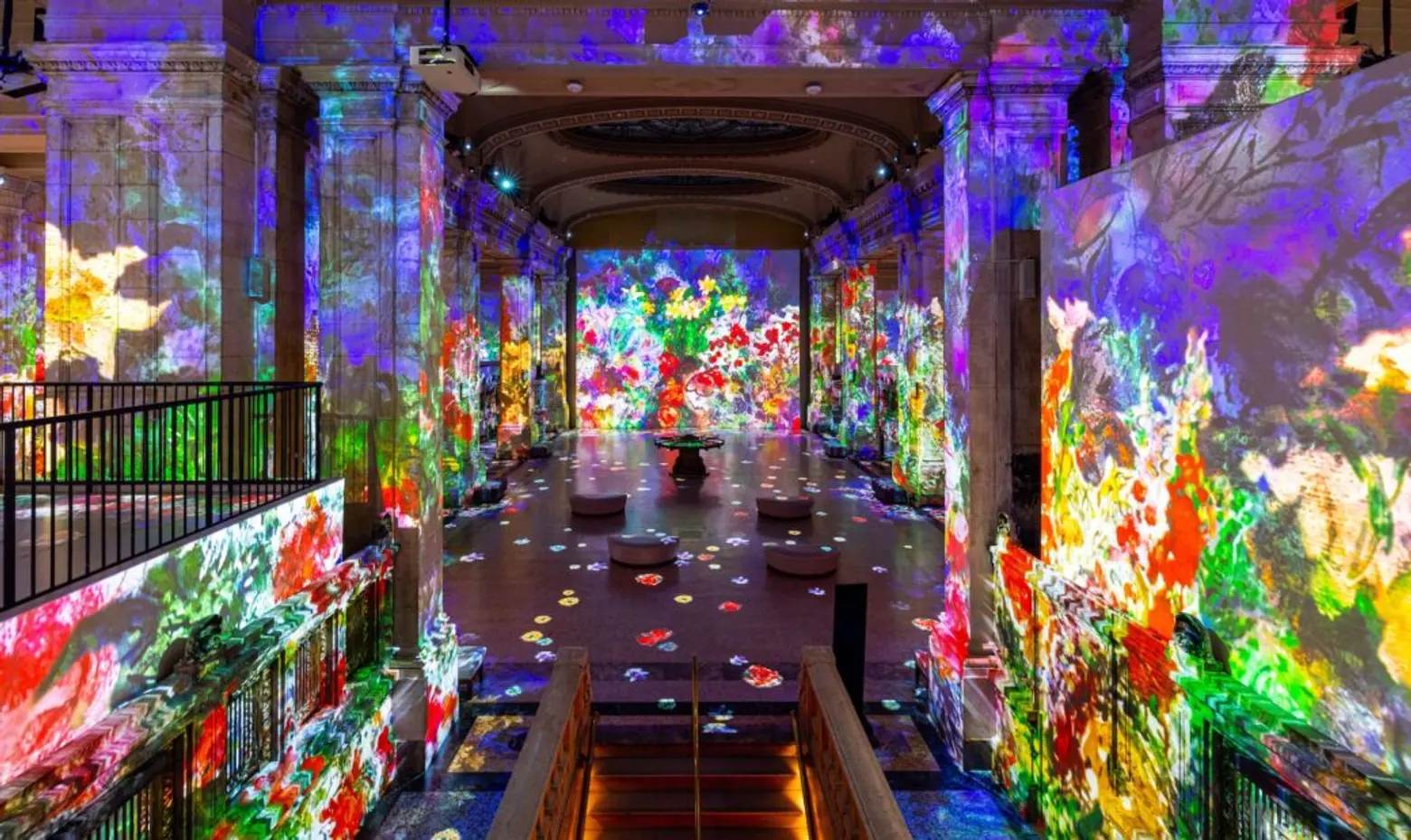 Chagall's work entails much more than just painting. The artist's work spans several mediums, including theater, costumes, ceramics, stained glass, mosaics, and collage, all of which are featured in the exhibition.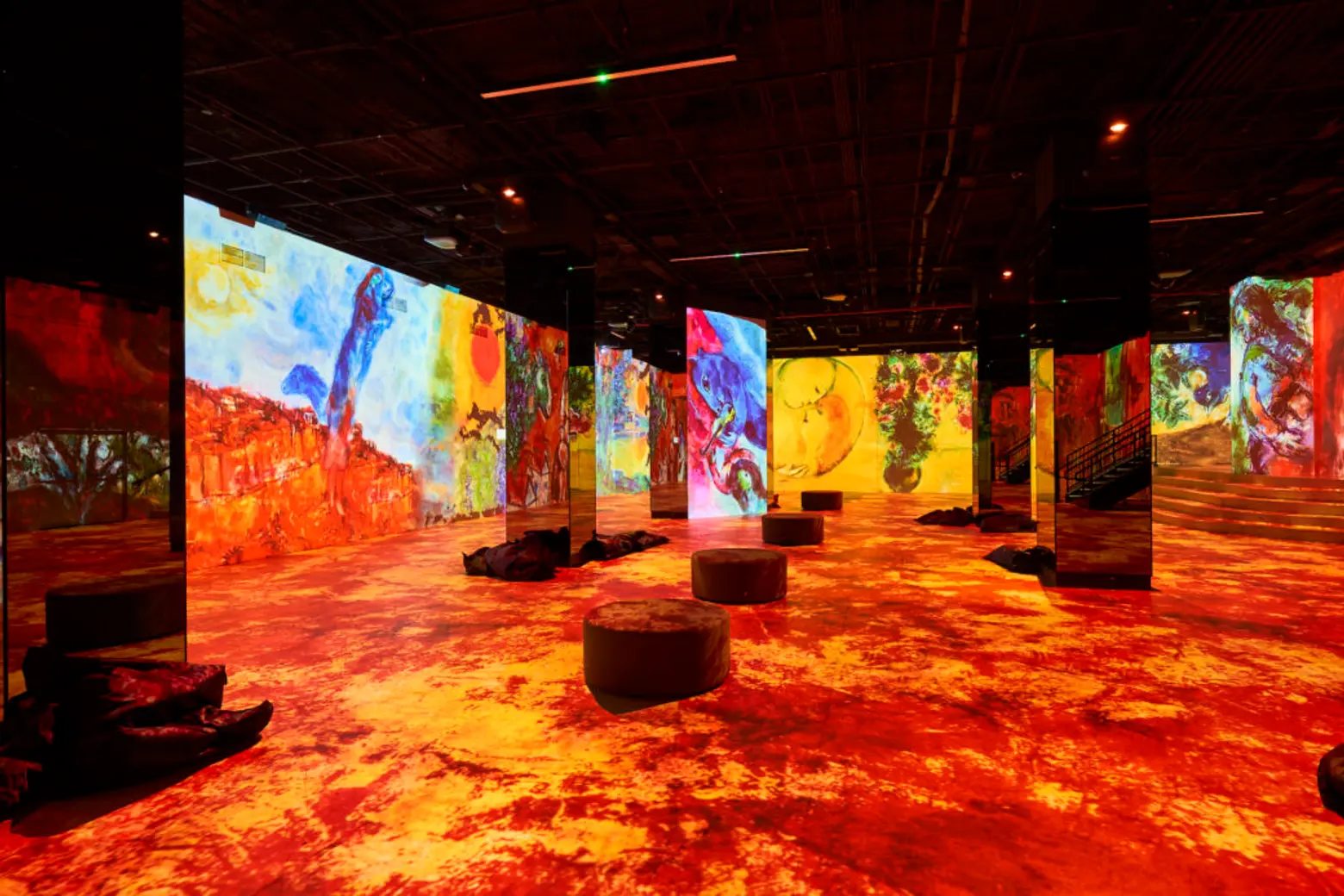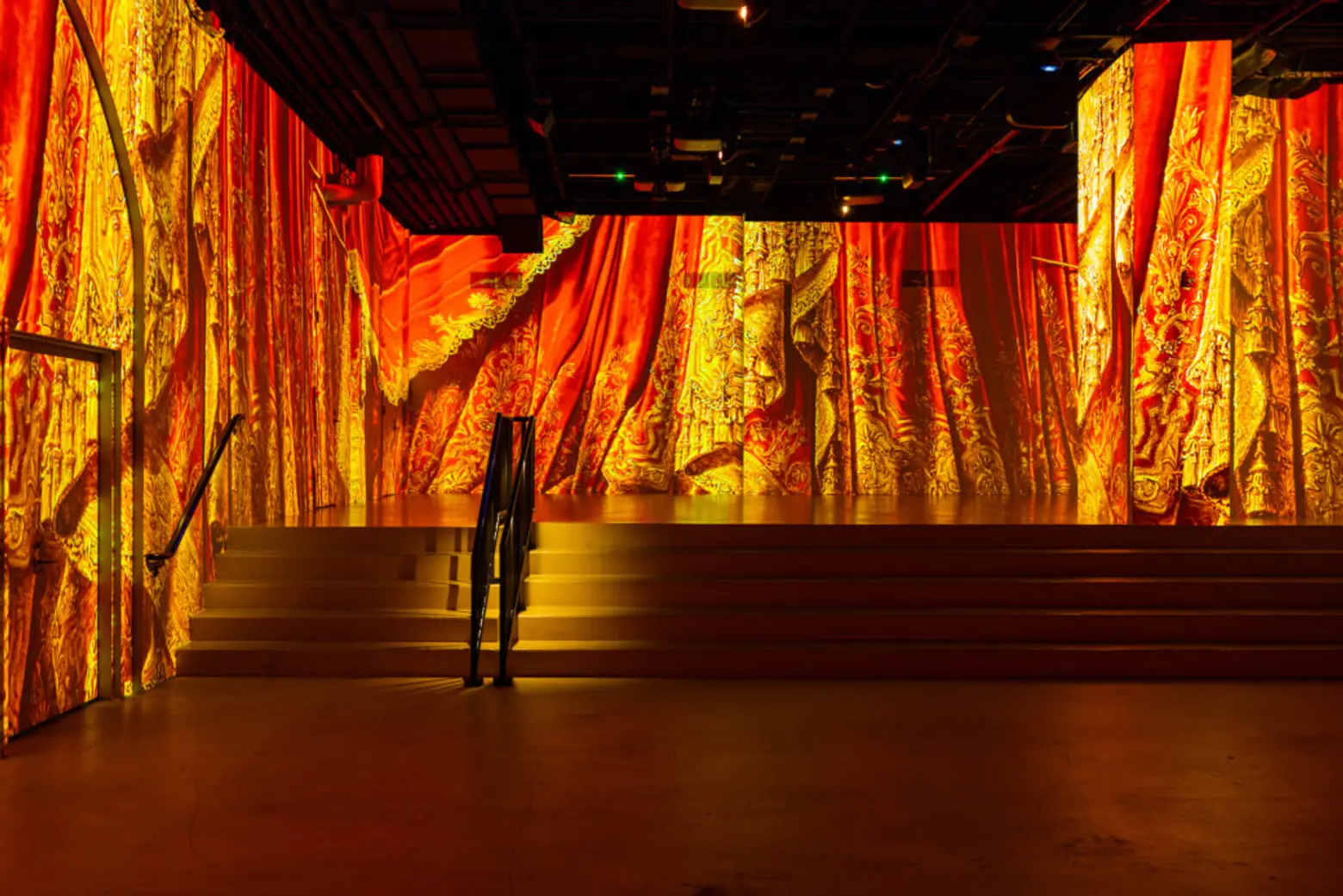 These works are projected onto the walls and floor of the Hall, with selections of Classical, Klezmer, and Jazz music accompanying the displays. Many of the fantastical creatures depicted throughout Chagall's work seemingly come to life as they dance across the walls.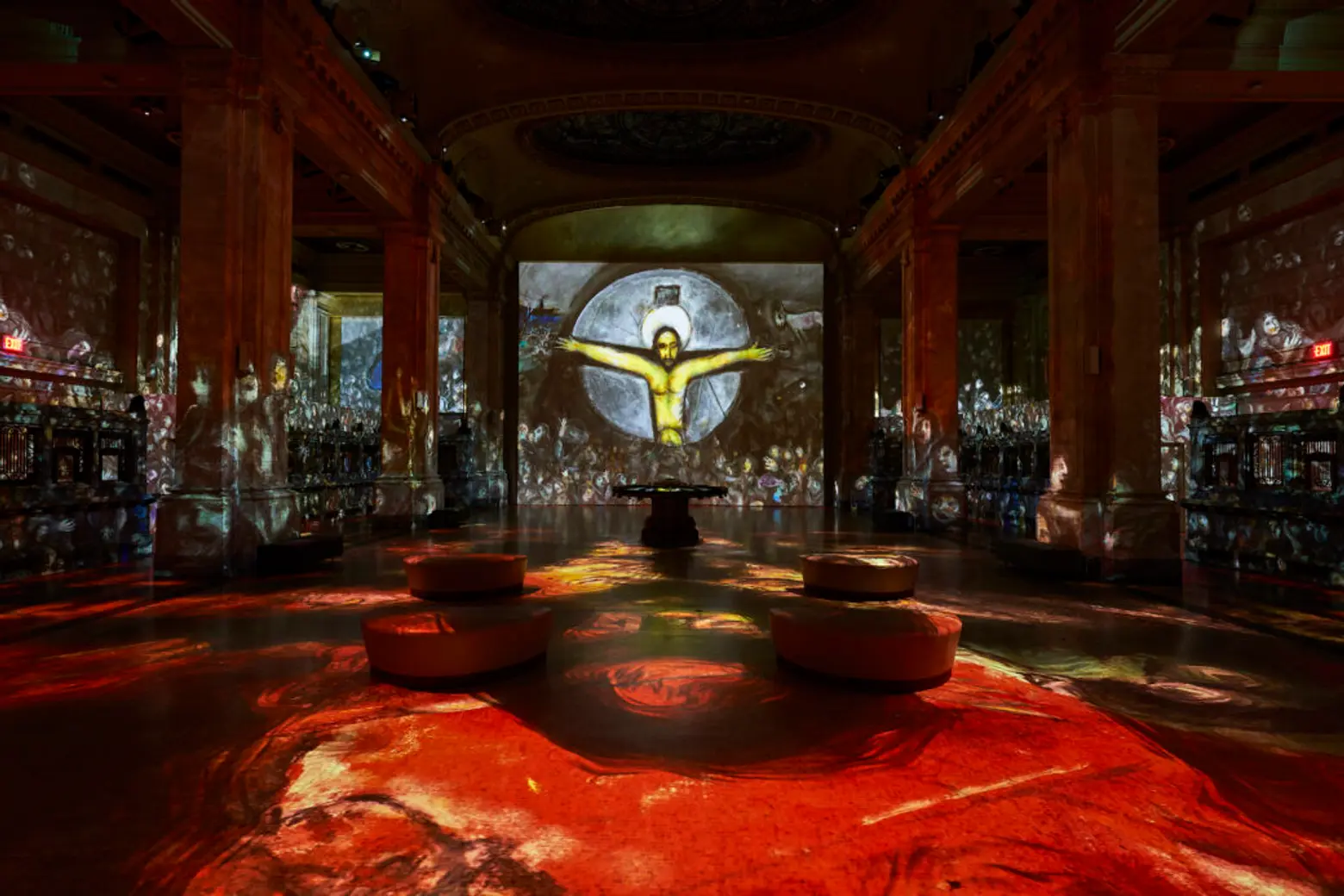 To accompany "Chagall, Paris – New York," the Hall des Lumières is also presenting two other exhibitions: "Kadinsky, The Odyssey of Abstraction," an exhibition featuring works by Russian painter, poet, and art theorist Wassily Kadinsky, and "Infinite Horizons," an "artistic journey through landscape" co-created by HKI-Hellohikimori.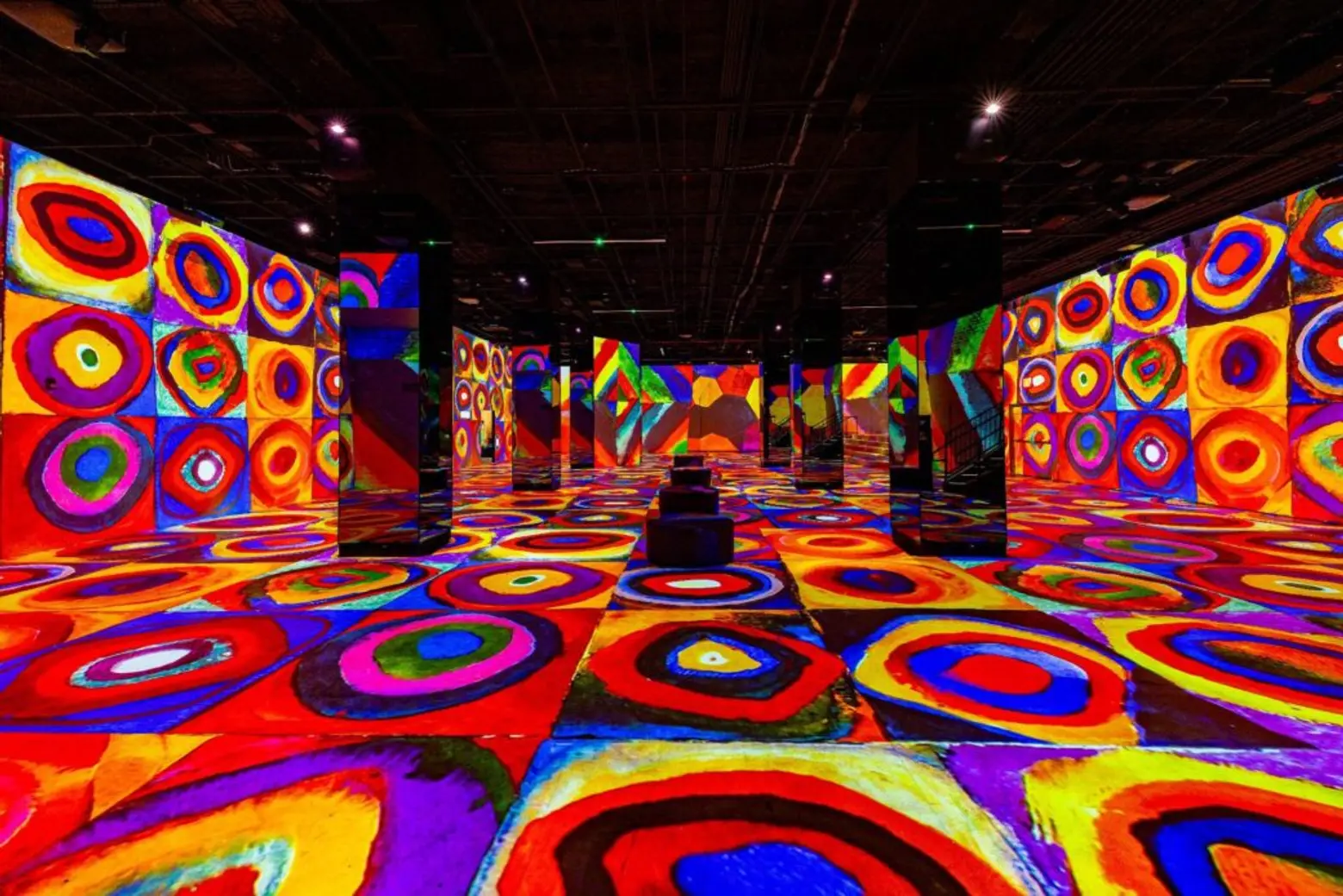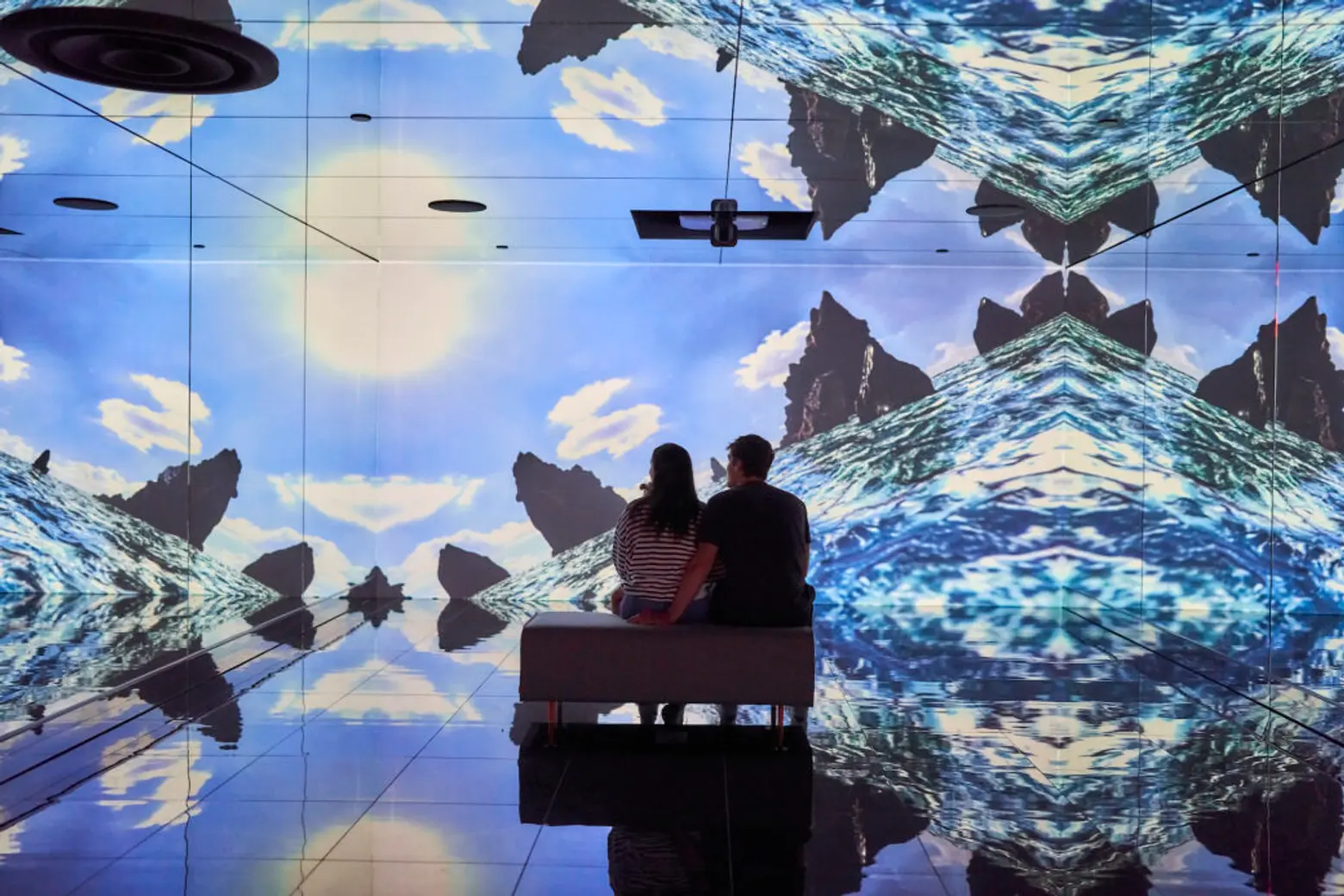 Hall des Lumières opened in September 2022 as the city's first-ever permanent immersive art center.
Located within the former Emigrant Industrial Savings Bank, the hall's inaugural exhibition was "Gustav Klimt: Gold in Motion," which featured projections of the famous Viennese painter's works across the former bank's marble walls and columns.
In March, Culturespaces worked with the National Aeronautics and Space Administration (NASA) and the National Center for Space Studies on an exhibition dubbed "Destination Cosmos: The Immersive Space Experience."
The exhibition transported guests through the universe with 13 visual sequences and a prologue that started on Earth and brought viewers over Martian canyons, into the heart of Jupiter, and across the rings of Saturn.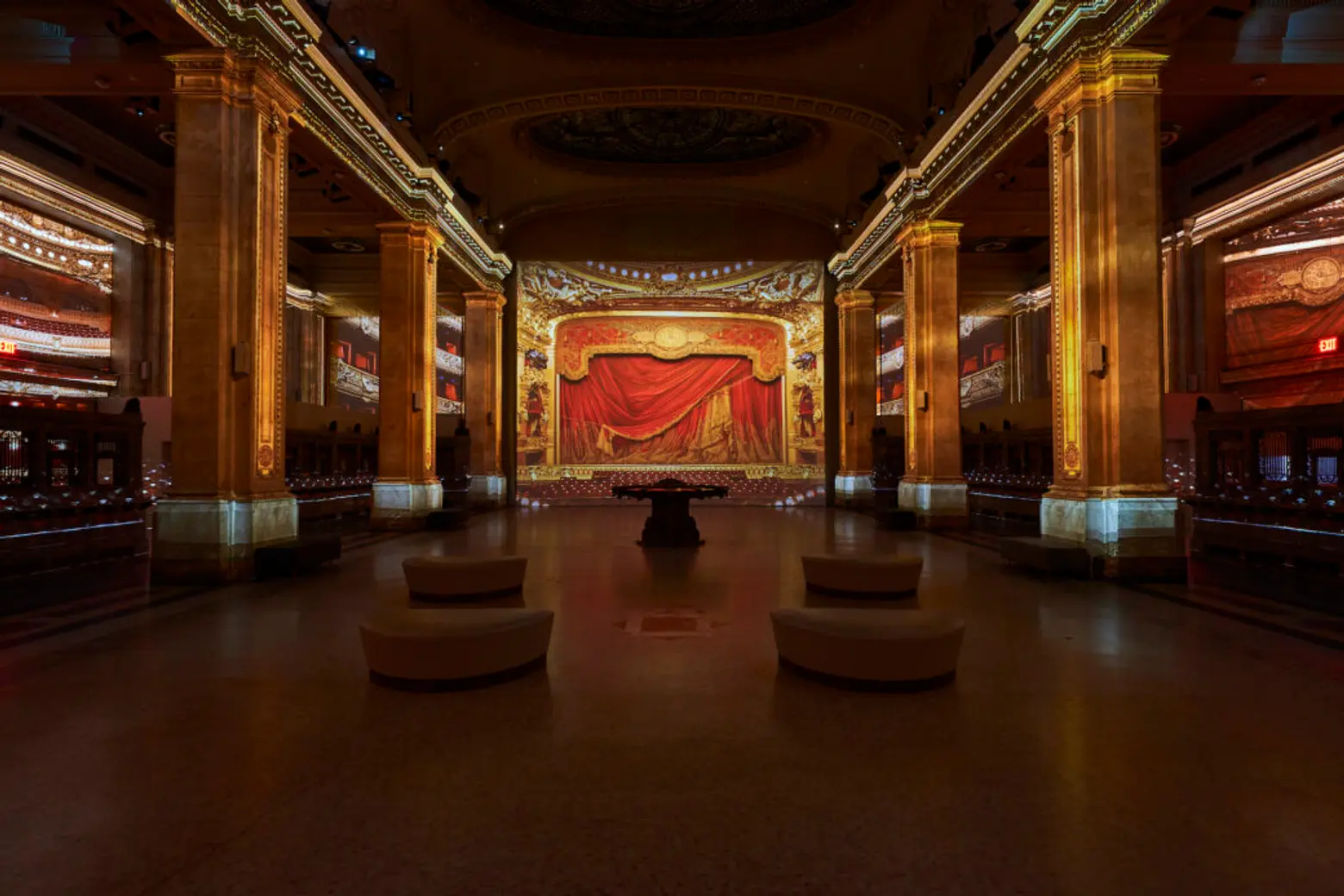 Tickets to "Chagall, Paris – New York" start at $30 for adults and $18 for guests ages five to 17. Children under the age of five are admitted for free. Special pricing is also available for seniors ages 65 and older and for members of the military.
You can purchase tickets here.
RELATED:
All photos courtesy of the Hall des Lumières