1,500 maps showing 450 years of development in Brooklyn now available online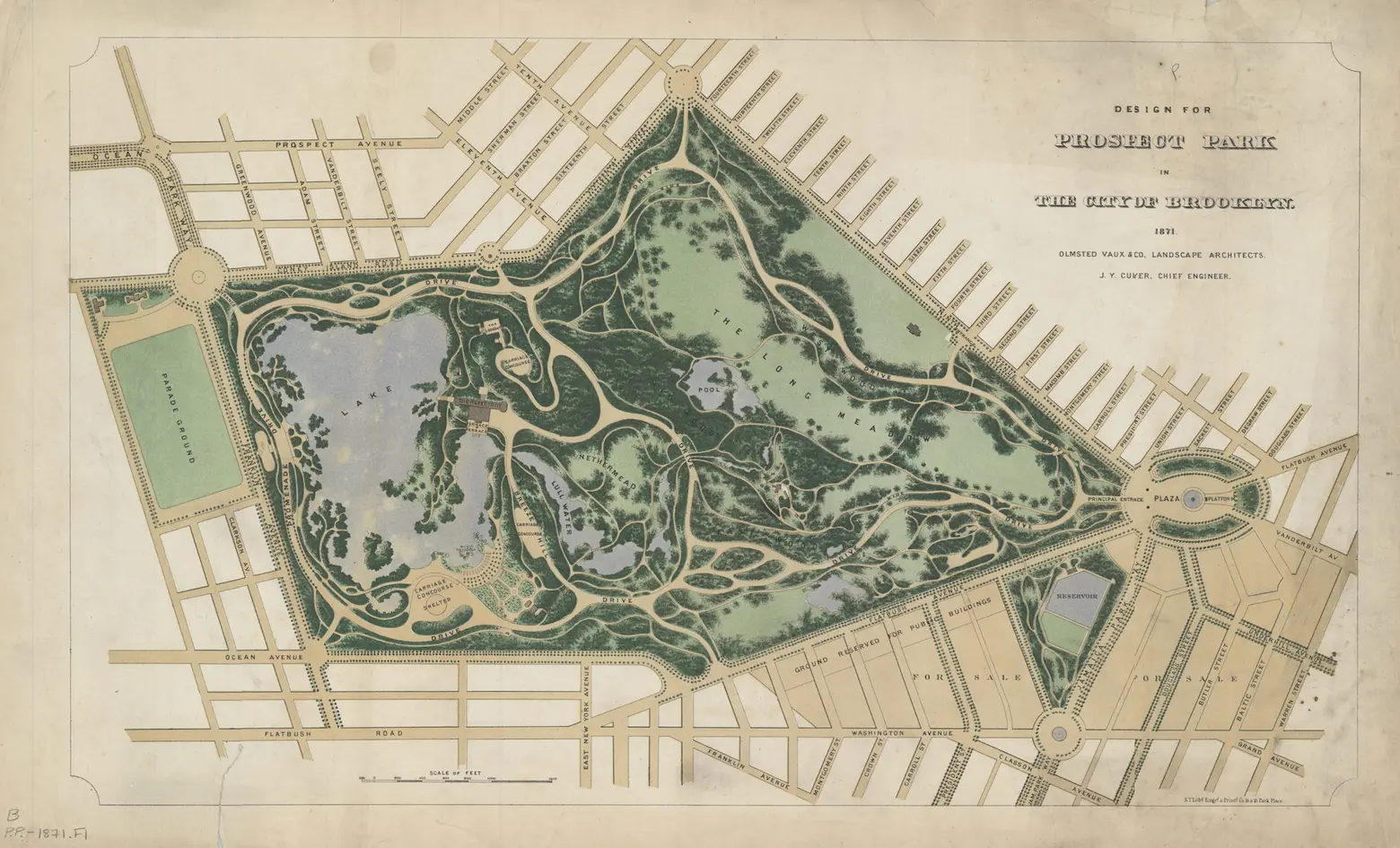 Created by the Olmsted and Vaux firm, this map shows the original plans for Prospect Park, as well as the historic reservoir at Grand Army Plaza (1871)
The Center for Brooklyn History, a collaboration between the Brooklyn Historical Society and the Brooklyn Public Library, launched a user-friendly online portal that contains the institution's collection of nearly 1,500 maps of Brooklyn dating back to 1562. While researchers will no doubt appreciate the new accessibility to the unique maps, the tool is also a fun way for all residents of the borough to explore the evolution of their neighborhood over the last four centuries. From rare Revolutionary War maps and original plans for Prospect Park to a subway map detailing how to get to Ebbets Field, the maps span more than 450 years and include transit maps, cultural maps, survey charts, and more.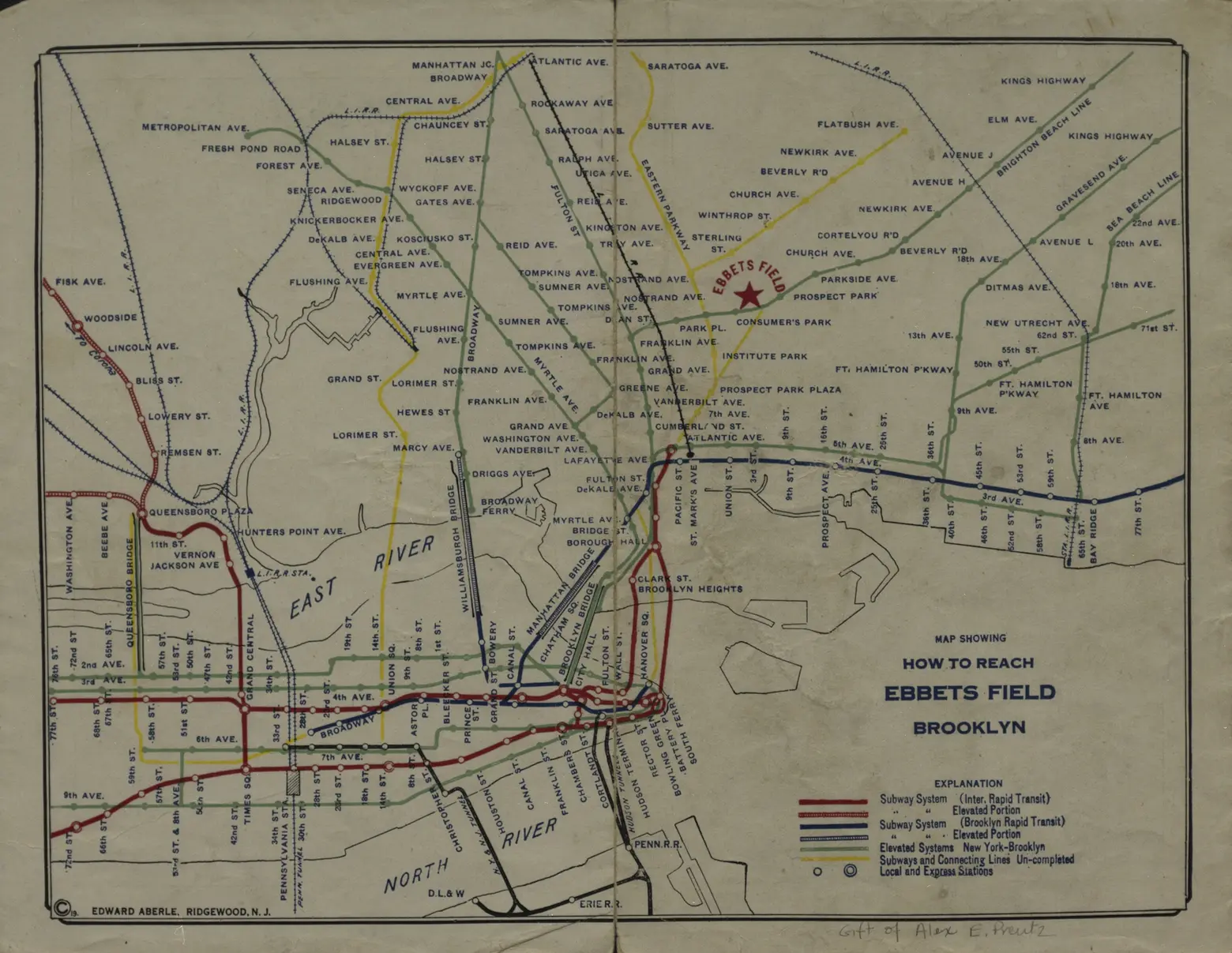 Subway map showing how to take public transit to Ebbets Field (1919); Courtesy of the Brooklyn Historical Society
The project, which involved repairing damaged and fragile items, digitizing the items, and building the website, took two and a half years.
"Not only does the portal provide exceptional ease of discovery and access to high-quality metadata and map images, it does so through a user-friendly website with zooming capabilities and easy search ability," Maggie Schreiner, former manager of archives and special collections at the Brooklyn Historical Society, said at the time.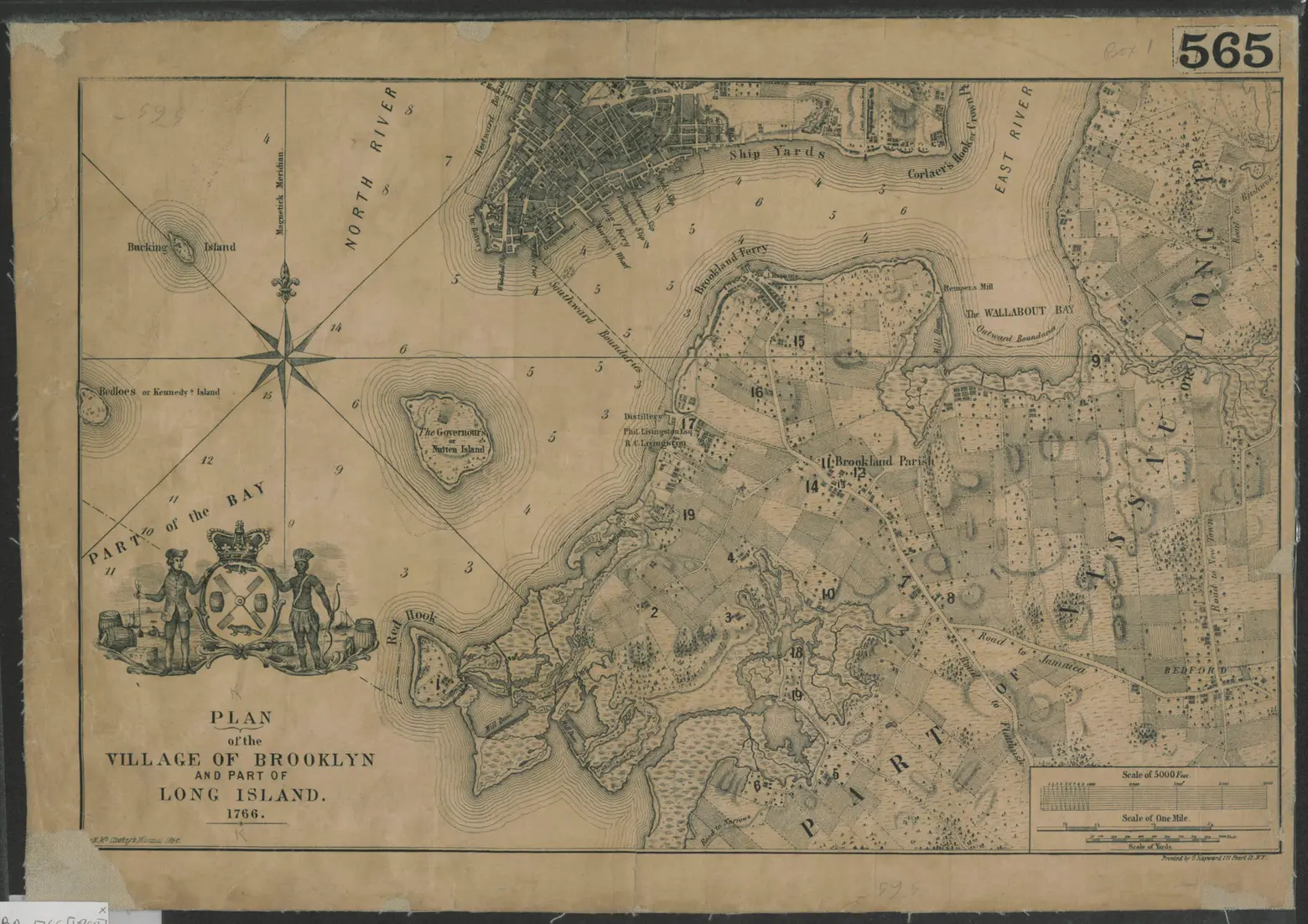 Plan of the Village of Brooklyn and Part of Long Island; 1864 reproduction of a 1766 map of Brooklyn showing roads, farmlands, natural formations, and some buildings; Courtesy of the Brooklyn Historical Society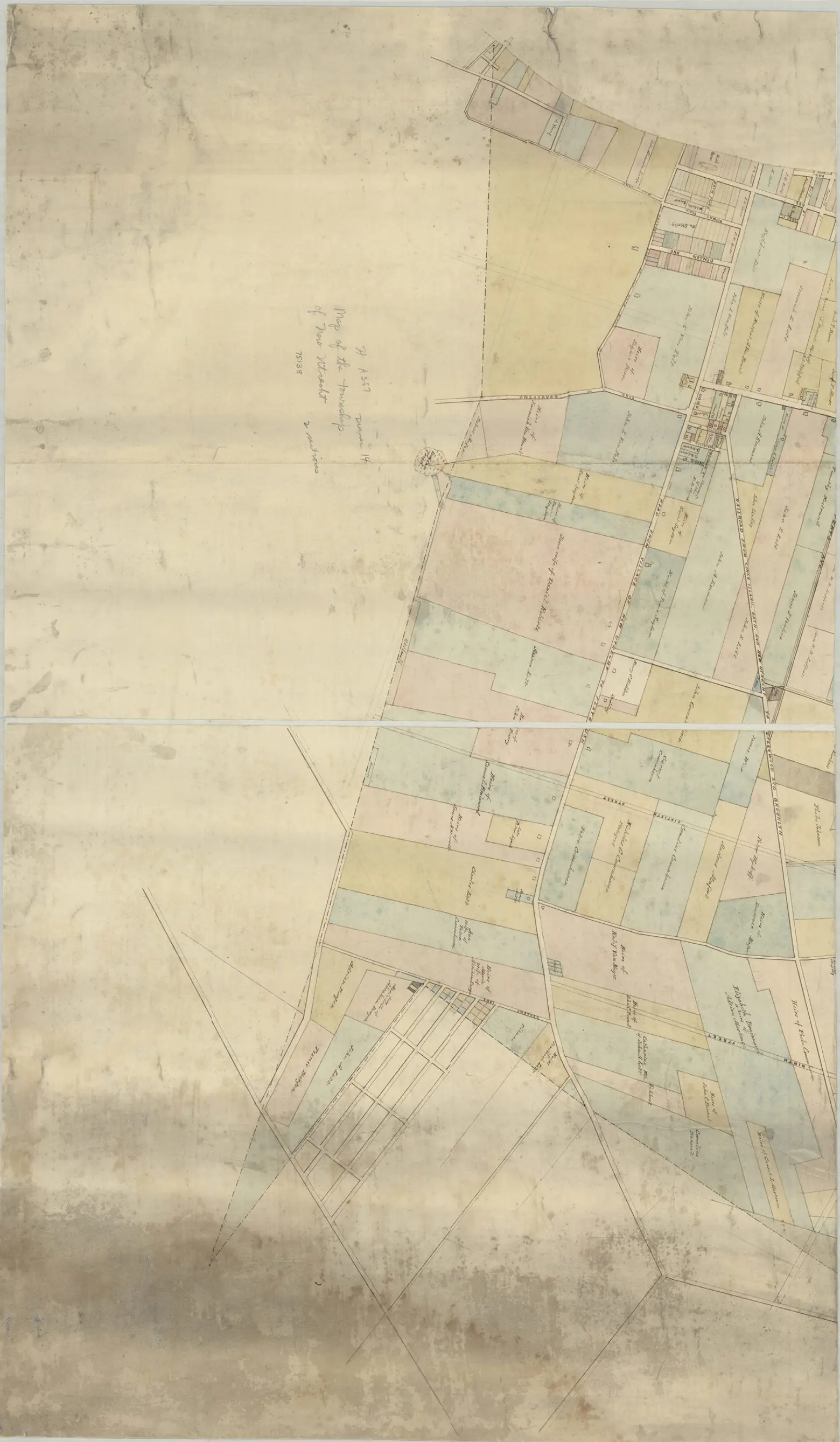 Map of roads from Gravesend to Flatbush to Flatlands, New Utrecht and Flatbush; This map shows property owners, lots and buildings, as well as the planning for our modern street grid. Courtesy of the Brooklyn Historical Society
Spanning from 1562 to 2015, the maps highlight a number of historic events in Brooklyn and New York City, including the incorporation into the city of Brooklyn in 1834 and the consolidation with New York in 1898. Among the collection are hundreds of hand-drawn maps and others that are the only copies of originally mass-produced maps, including 25 Revolutionary War maps and British surveys of the area before the war.
"Our goal was to create a portal that will be used by the full range of people," Schreiner said. "It's a tool for those doing academic research, but also a place for those curious about their streets and neighborhoods. Anyone can visit and take a journey."
Explore the searchable portal here.
Editor's note 4/28/2021: The original version of this post has been updated to include mention of the Center for Brooklyn History, a joint venture between the Brooklyn Public Library and the Brooklyn Historical Society that launched in October 2020. 
RELATED: 
All maps courtesy of the Center for Brooklyn History