Take a tour of Dead Horse Bay, Brooklyn's hidden trove of trash and treasures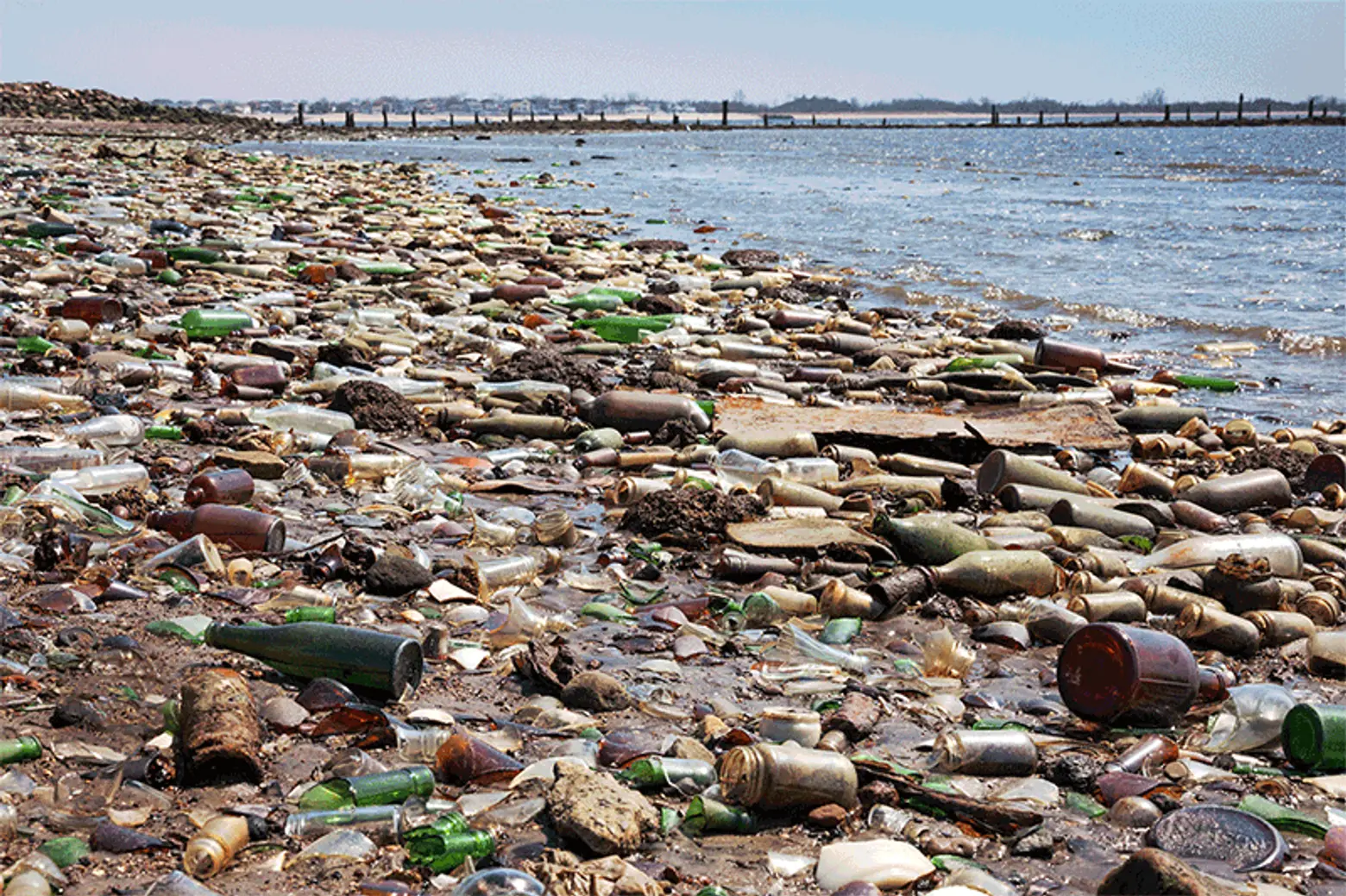 Dead Horse Bay is a small body of water in Brooklyn that got its name from the horse rendering plants that were on the former Barren Island in Jamaica Bay near the shoreline of Flatlands. In the late 1850s, Barren Island was the site of the largest dump in New York City, fed by barges carrying garbage and animal remains. Factories on the island used the carcasses of horses, which were put in large vats and boiled until the fat could be removed, for use in fertilizer, glue, and oils. The bones of the horses were then chopped up and dumped into the water. Starting in 1930, the island also became the site of the first municipal airport (Floyd Bennett) after the city filled in marshland to connect it to the mainland.
The last horse rendering factory on the island closed in 1935 and in 1936, the island's final 400 residents were evicted to make way for the creation of the Belt Parkway. The City continued using the area as a garbage dump until 1953 when the landfill was capped. Since 1972, the area surrounding Dead Horse Bay has been part of the Jamaica Bay Unit of the Gateway National Recreation Area. We joined Robin Nagle, NYC Department of Sanitation's Anthropologist-in-Residence for an exclusive exploration of Dead Horse Bay earlier this year with the City Reliquary Museum and had a chance to speak with her about this mysterious area, which is strewn with glass bottles, fragments of centuries-old horse bones, and mounds of trash.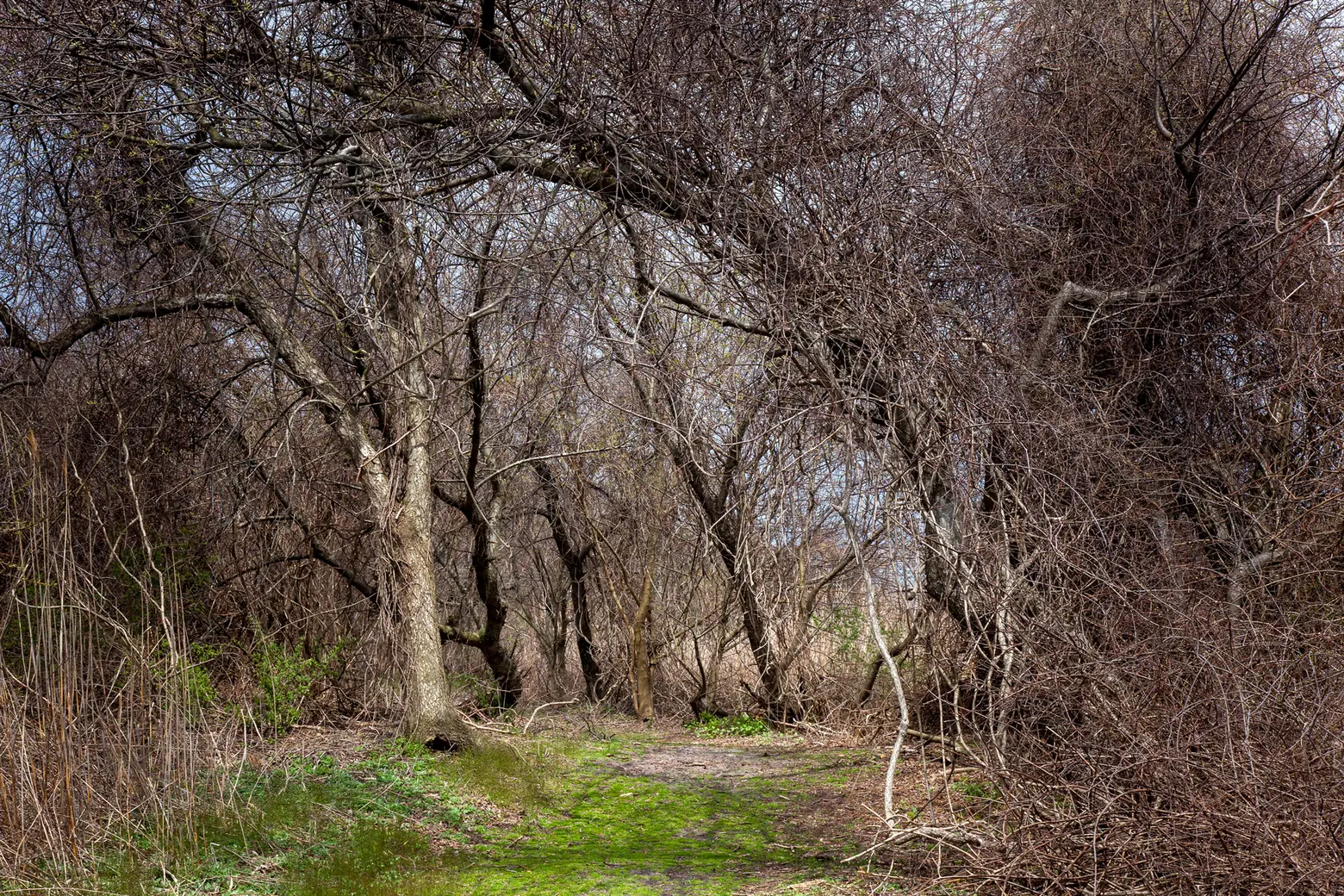 Entry into the Dead Horse Bay area of water from the Gateway National Park entrance point via the main road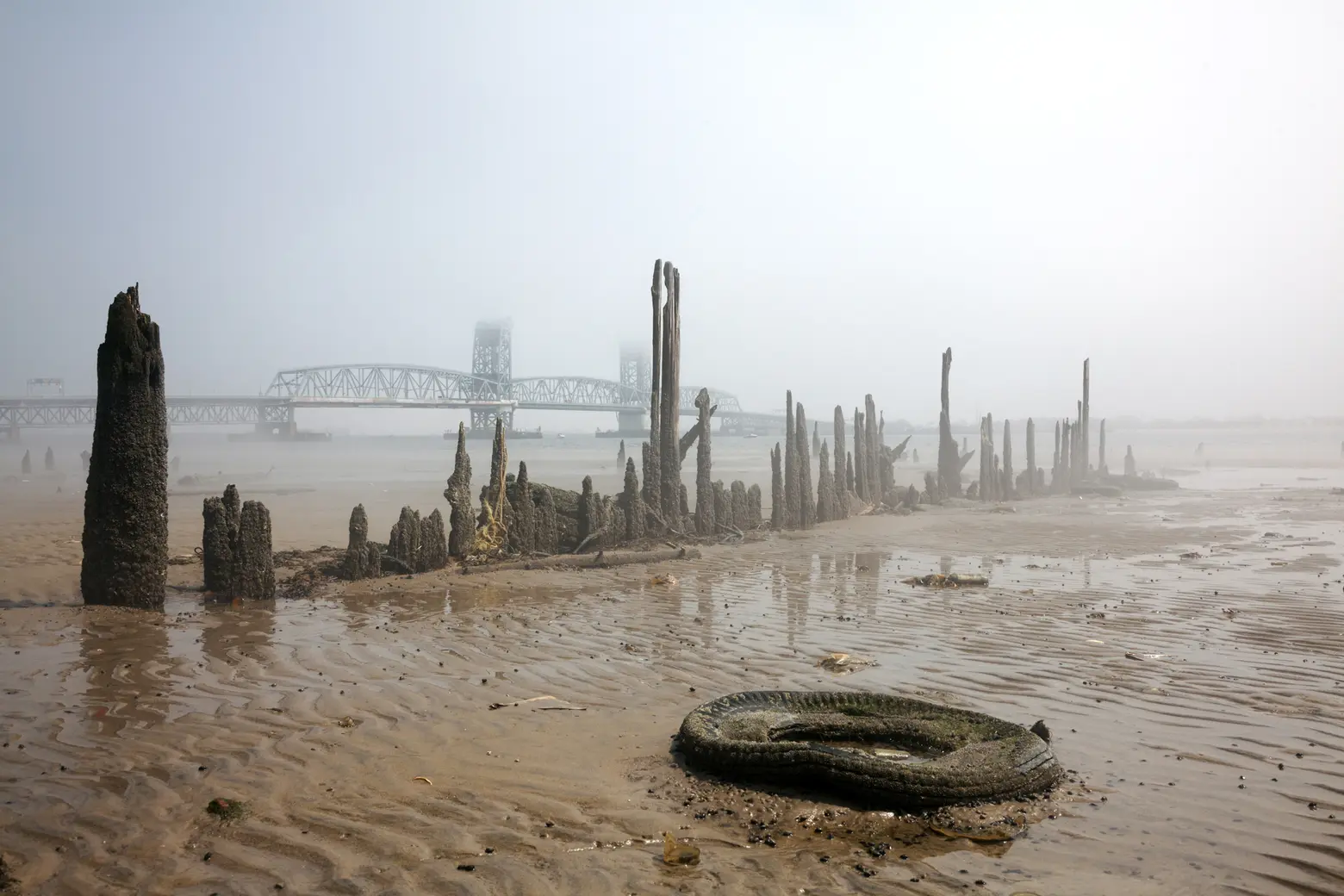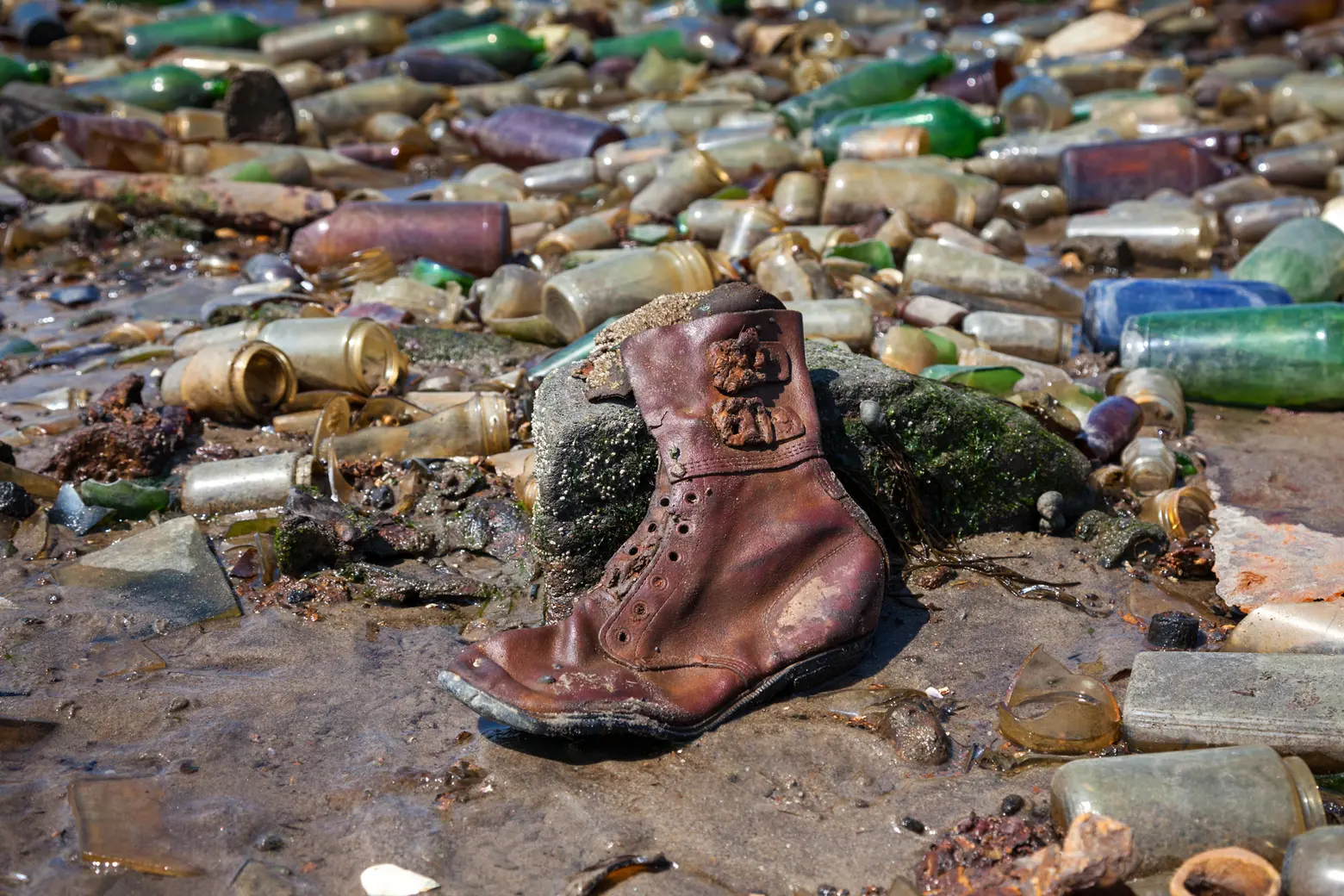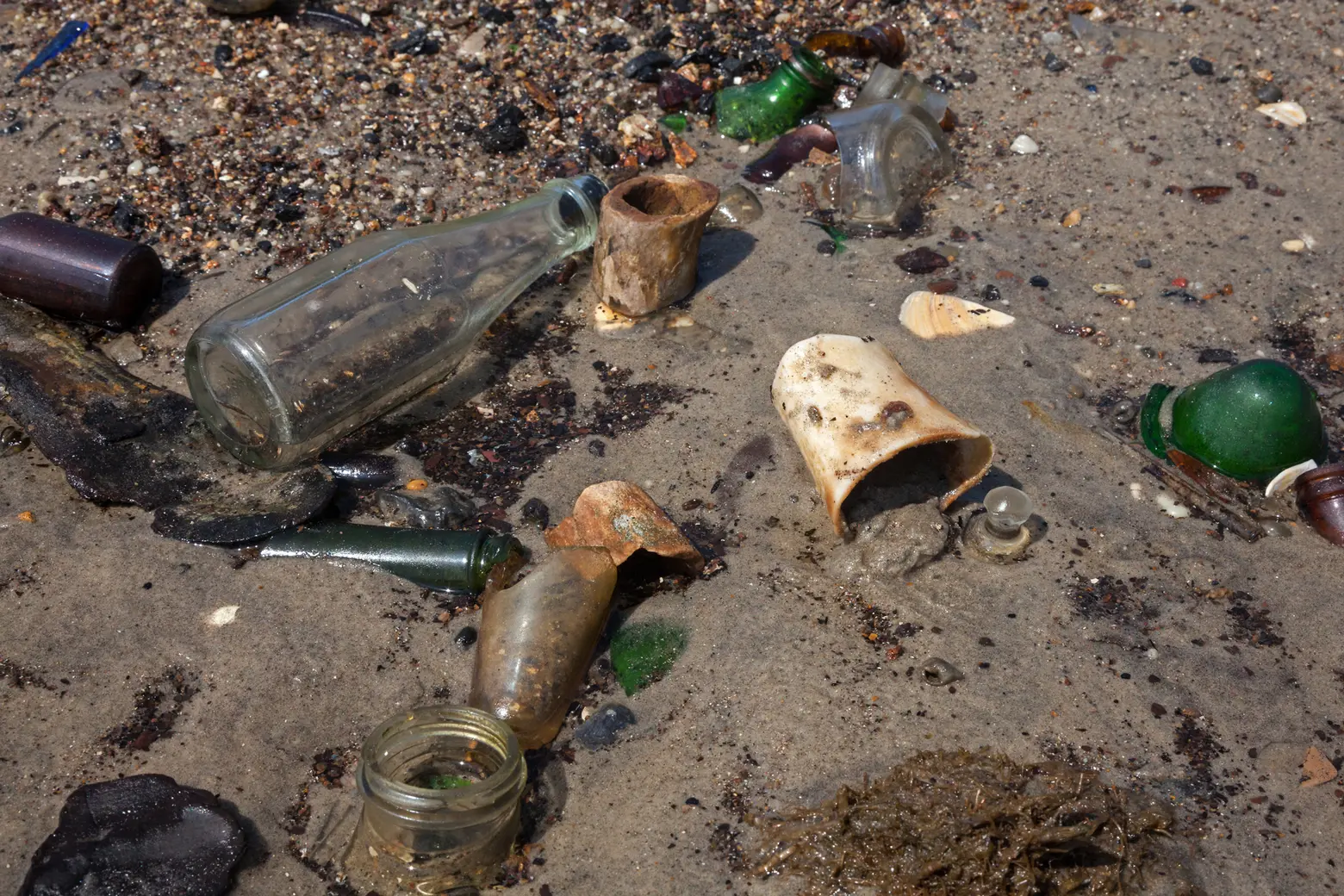 Centuries-old horse bones, as seen above, can be found here
About the garbage found at Dead Horse Bay
Robin: Today, a lot of the items that you see on the beach were deposited in early 1953 between February and mid-March. These are the dates that urban planner Robert Moses and the City of New York evicted people from their homes in order to construct the Brooklyn-Queens Expressway. The last trash layer in Dead Horse Bay and other layers underneath go back to the 1850s, including some of the horse bones and cross sections of horse bones.
In 1953, landfill technology was advanced. It was not just dump and cover. So the mystery of the site is why did the City choose such a sloppy way of finishing a landfill? Which is to say, you take trucks full of debris and you dump them and then cover them over and drive away. Why did they do that in a part of the City, which is known to be quite volatile in terms of the tide and weather reshaping Barren Island?
There are stories of people who knew the geography of Barren Island really well and then a fog came up in a storm and they got lost and weren't found for two days because of how the land itself was fragile and volatile to the forces of nature. So when you anchor all of that with a landfill and when you build that landfill badly you pretty much guarantee that everything that was buried there is reasserting itself into the world and has been for decades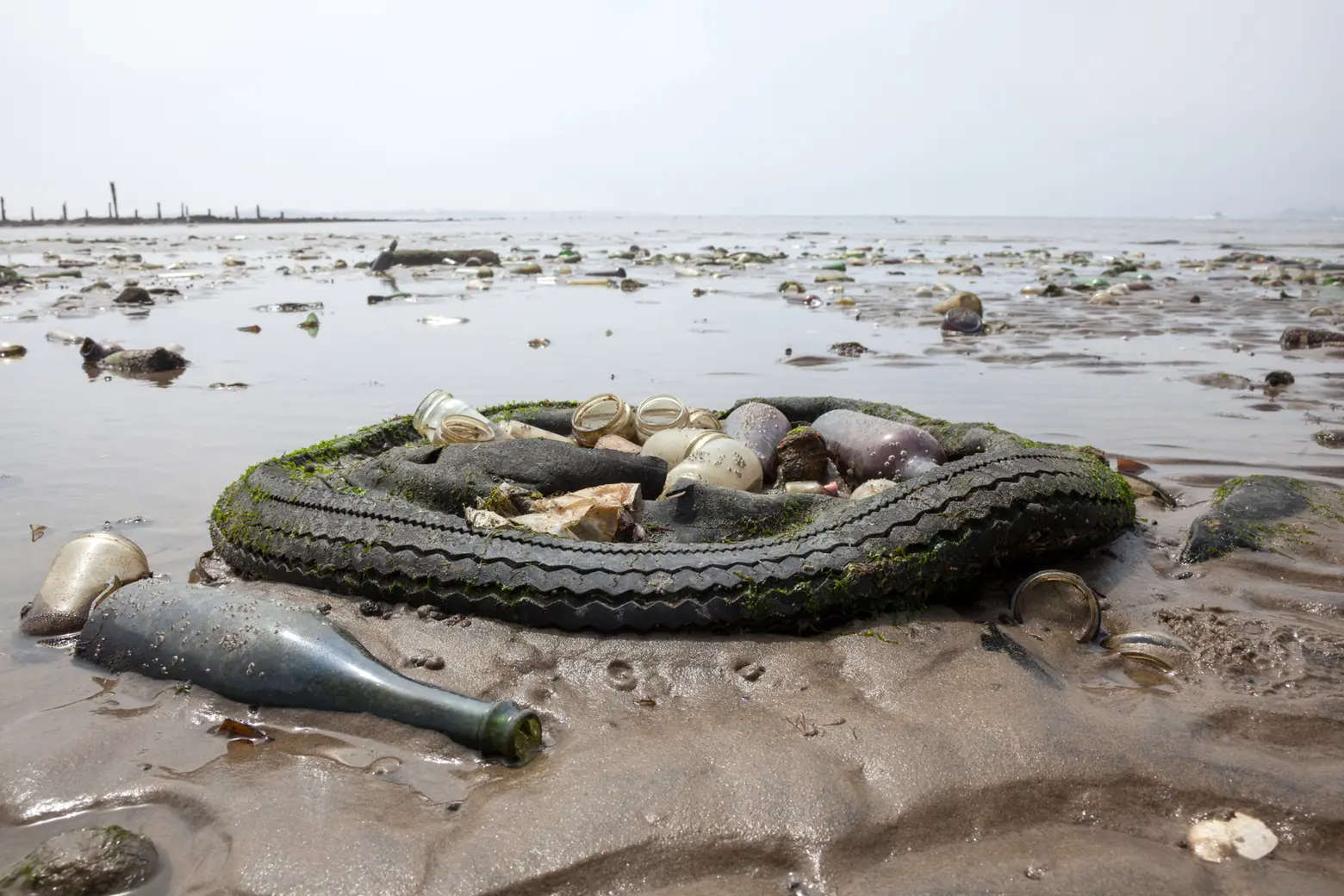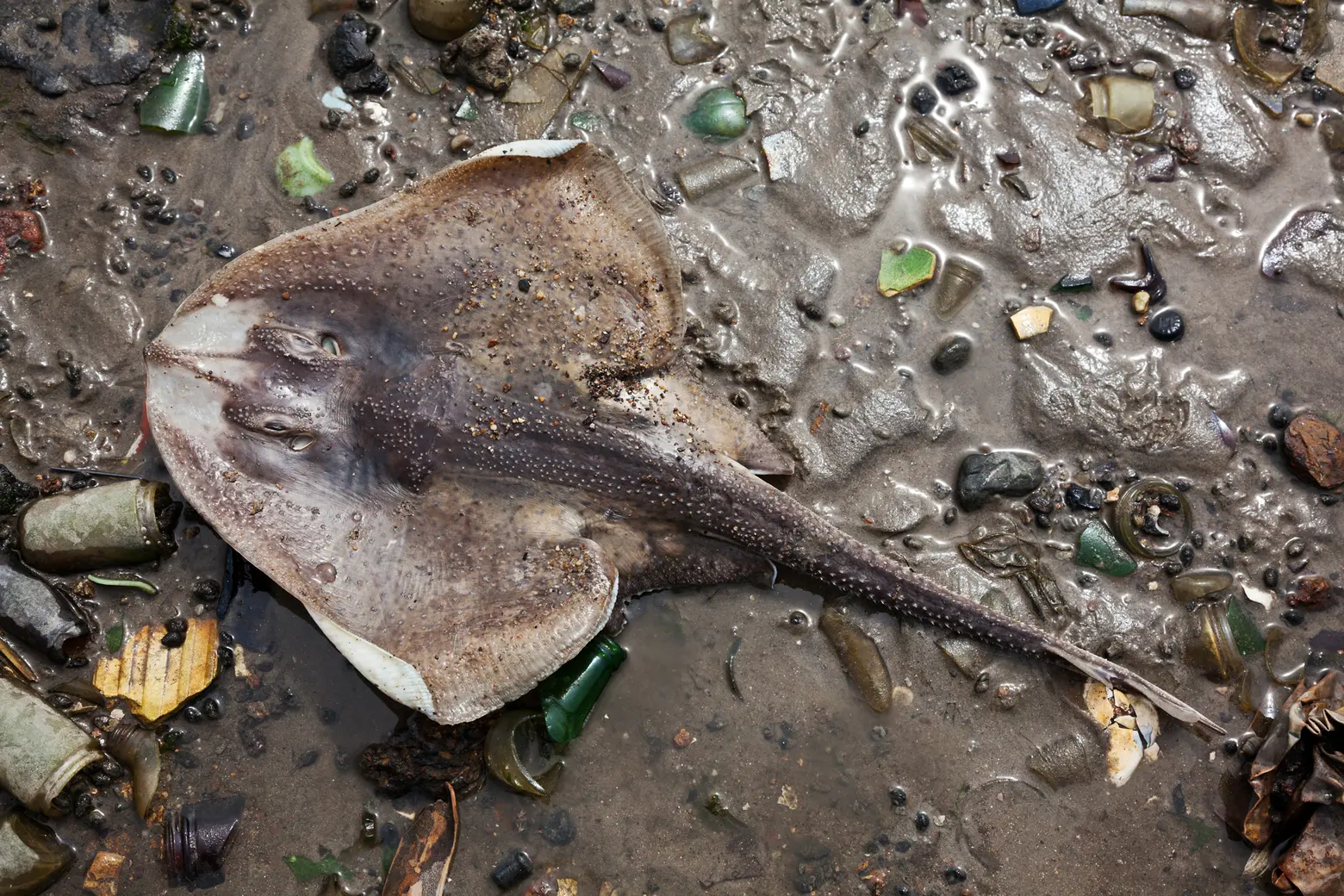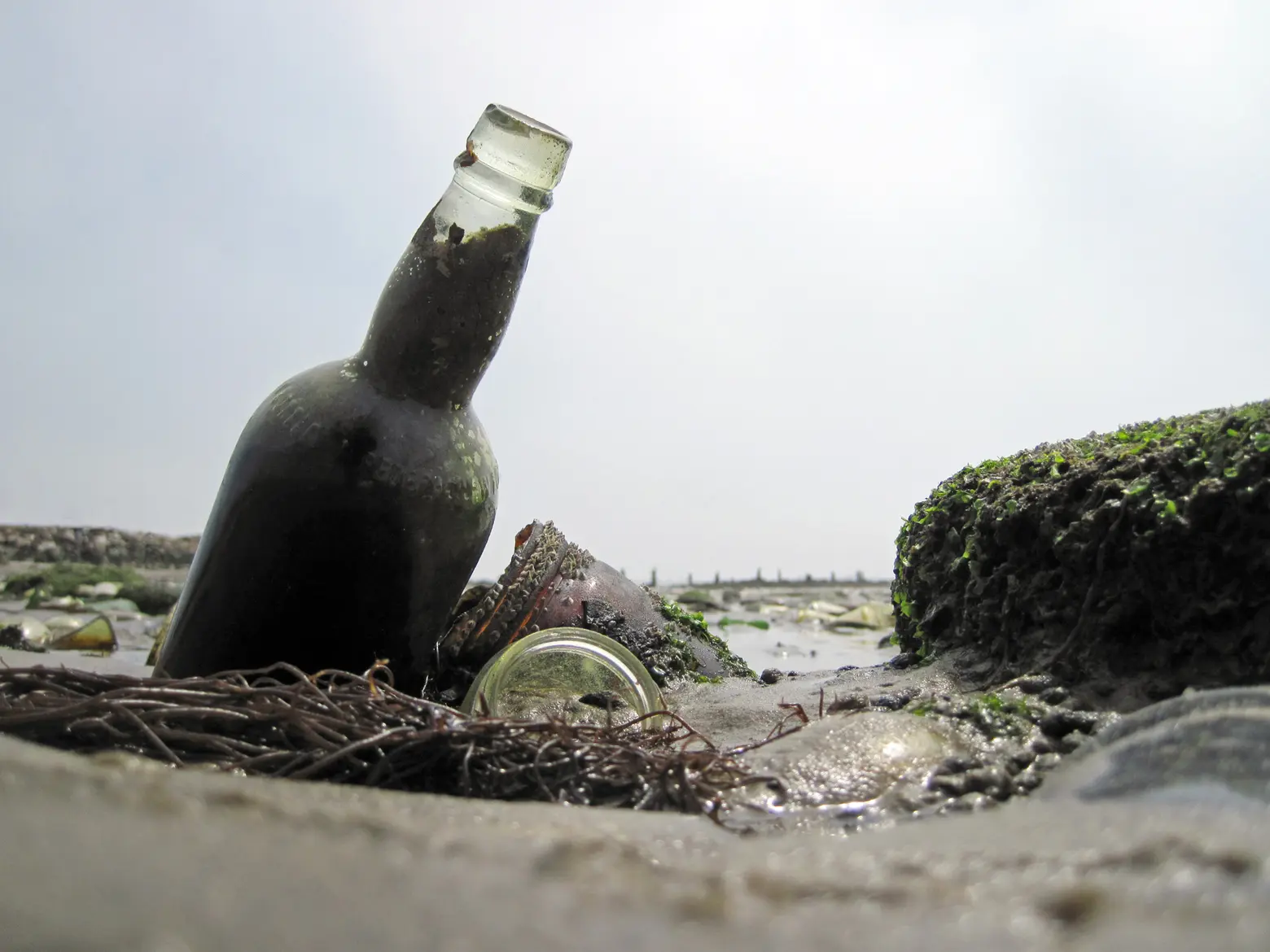 Trash or archaeological artifacts
Robin: One important point about Dead Horse Bay is that people say its just full of trash. But the question I put to you is it is trash or is it archaeological artifacts? And here is why that question is especially urgent. It's not household rubbish like what we put out on the curb or what the Department of Sanitation picks up. These are the remnants of buildings that were destroyed to make room for highways. And these highways often cut through the least affluent and the least politically recognized neighborhoods in the City.
So what was left behind was not rubbish that people chose to discard but rather things that couldn't take with them when they were forced to move out of their homes. At Dead Horse Bay you will see very intimate details of what life was like in New York from predominantly working-class neighborhoods. Things like eyeglasses, shoes, hair combs, cooking utensils, floor tiling, light bulbs, construction materials, and car parts. These materials were abandoned because people were unable to carry it with them when they were evicted to make way for the Brooklyn-Queens Expressway. I am not going to answer the question of whether it is trash or archaeological artifacts, but leave it for you to ponder.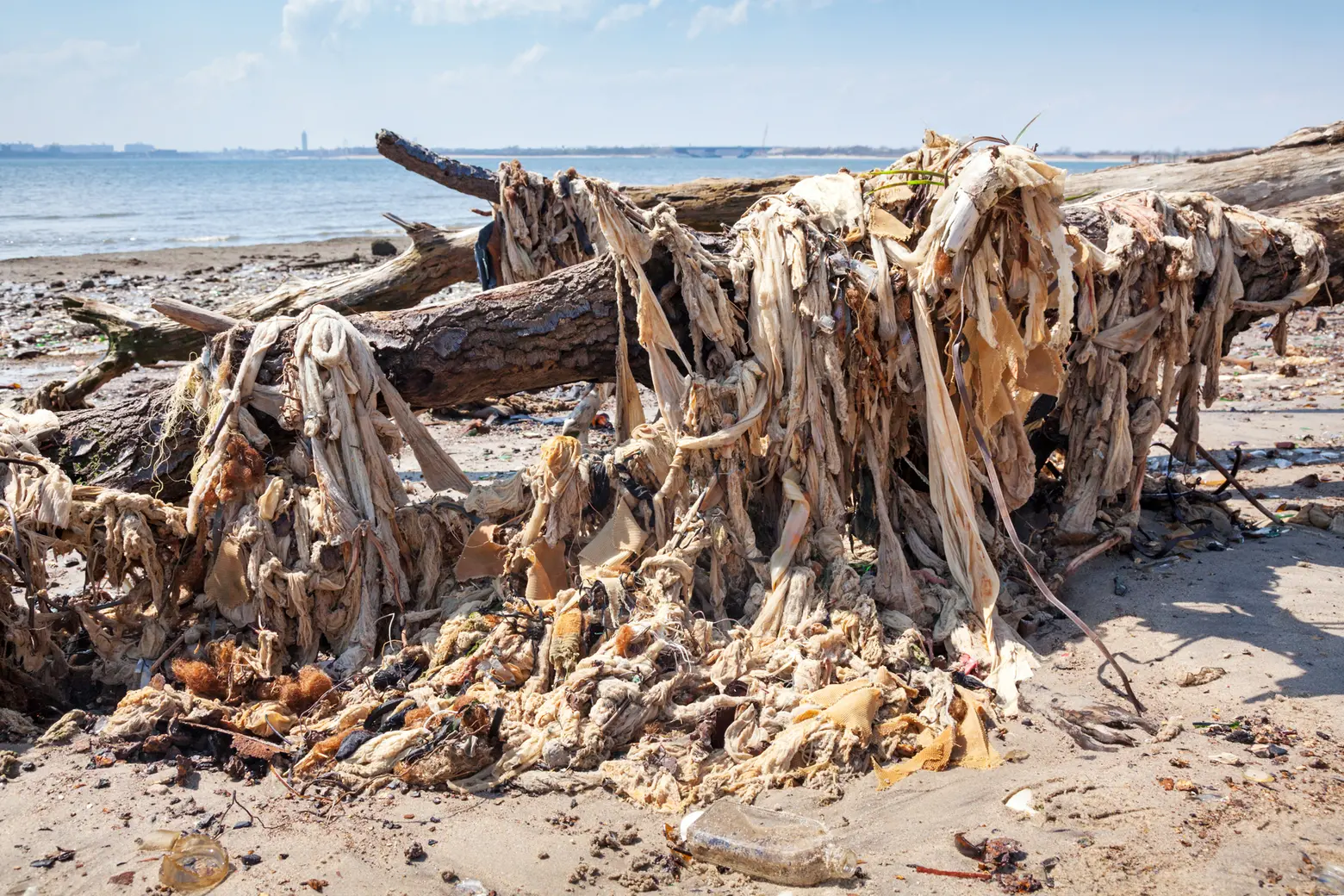 These items are still unidentified by experts
There are some items on the beach that even people who have been going here for years have yet to figure out what they are. You will see lots of glass, both broken pieces and intact bottles that say, "Federal Law Prohibits Refill." That was a law that was put in place during Prohibition that was left over and not rescinded until the 1960s. Dead Horse Bay is one of the places on the planet that is most haunting and most poignant and most mysterious.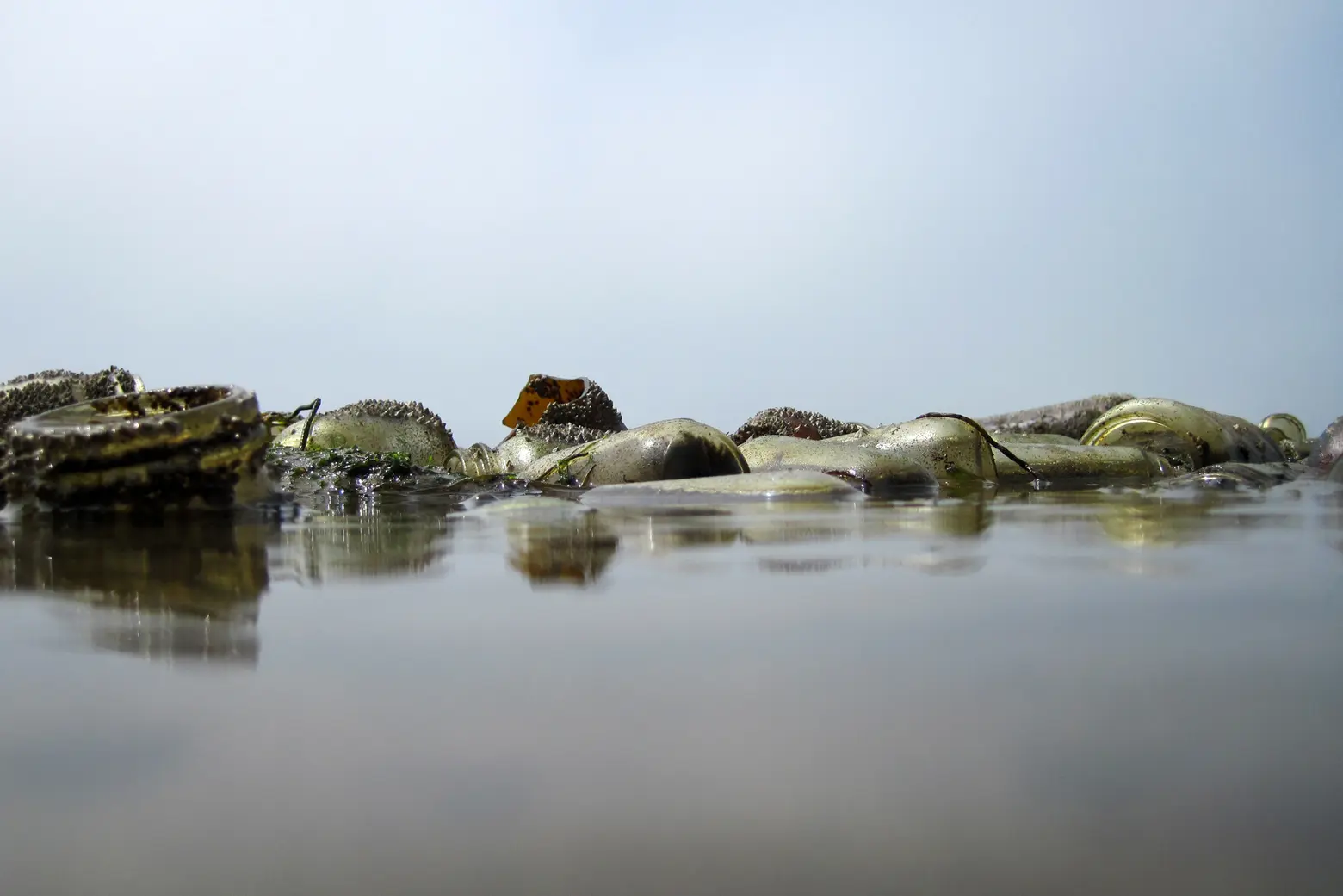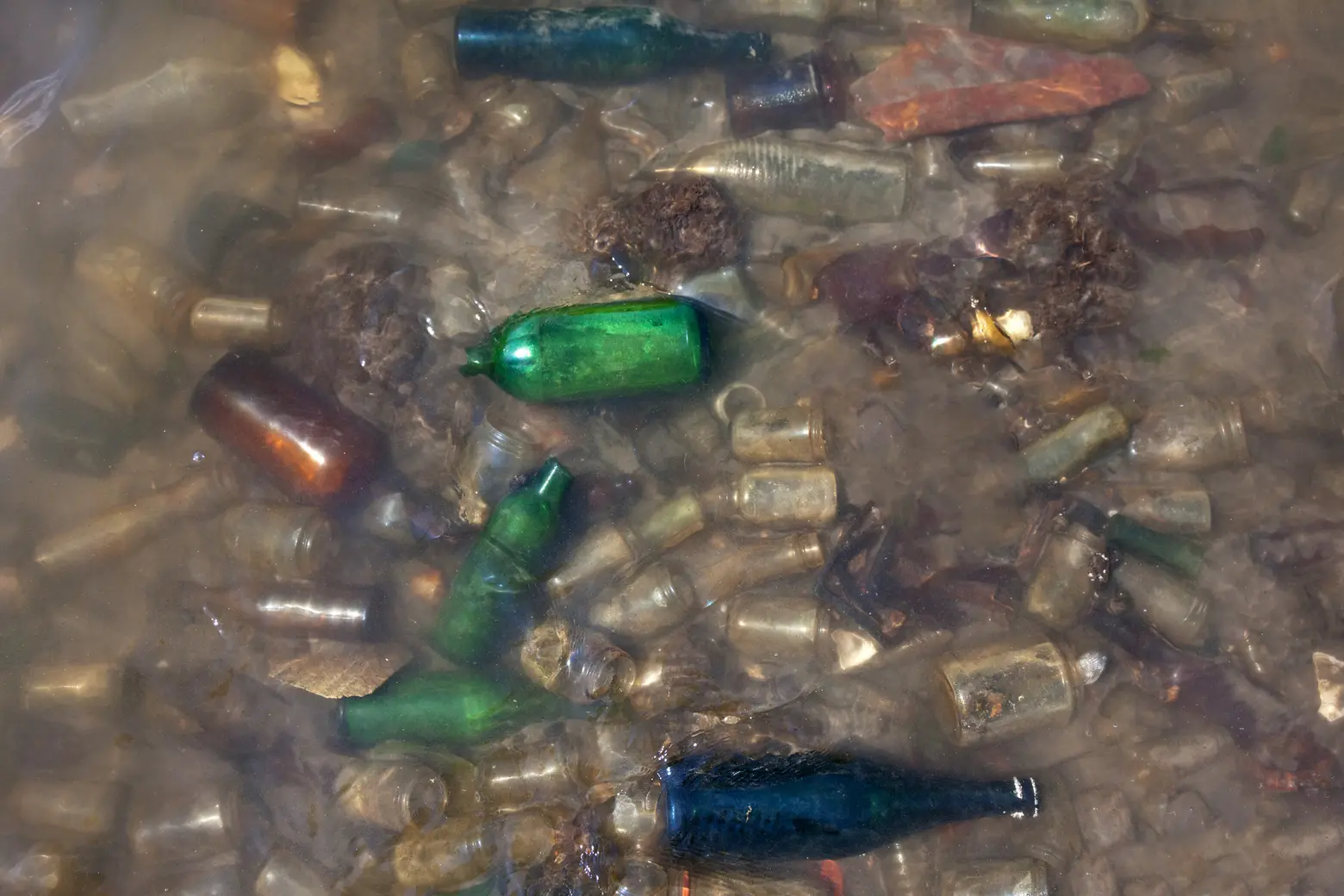 The items that you find at Dead Horse Bay are always in flux. The glass tends to be stable longer because it is heavier. If you were building a landfill, the active face is where the garbage is being dumped on any given day. The reverse of that is what I call the cut, or the active edge of the landfill that is burping itself or regurgitating itself out into the world. And if you study that, initially it looks like a brown lumpy field of stuff. It doesn't look like there is anything specific in the cut.
But if you look at it for a longer moment, you can see a cast iron skillet or a shoe or a baby food jar or a beer bottle. It's fascinating to see and that is where the smell is. It's not a garbage smell. I don't know what it is but you don't want to put your face in it for an extended period of time.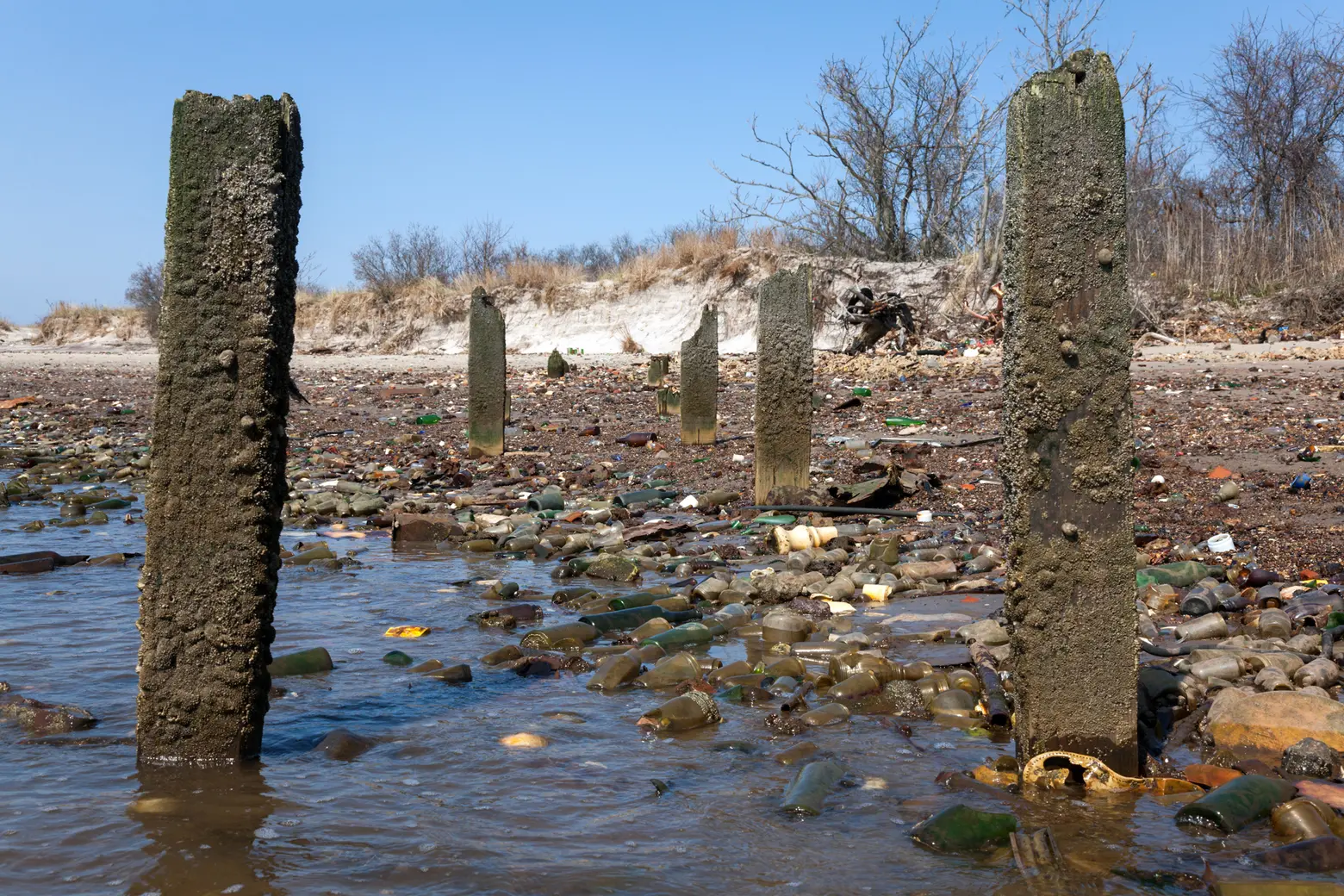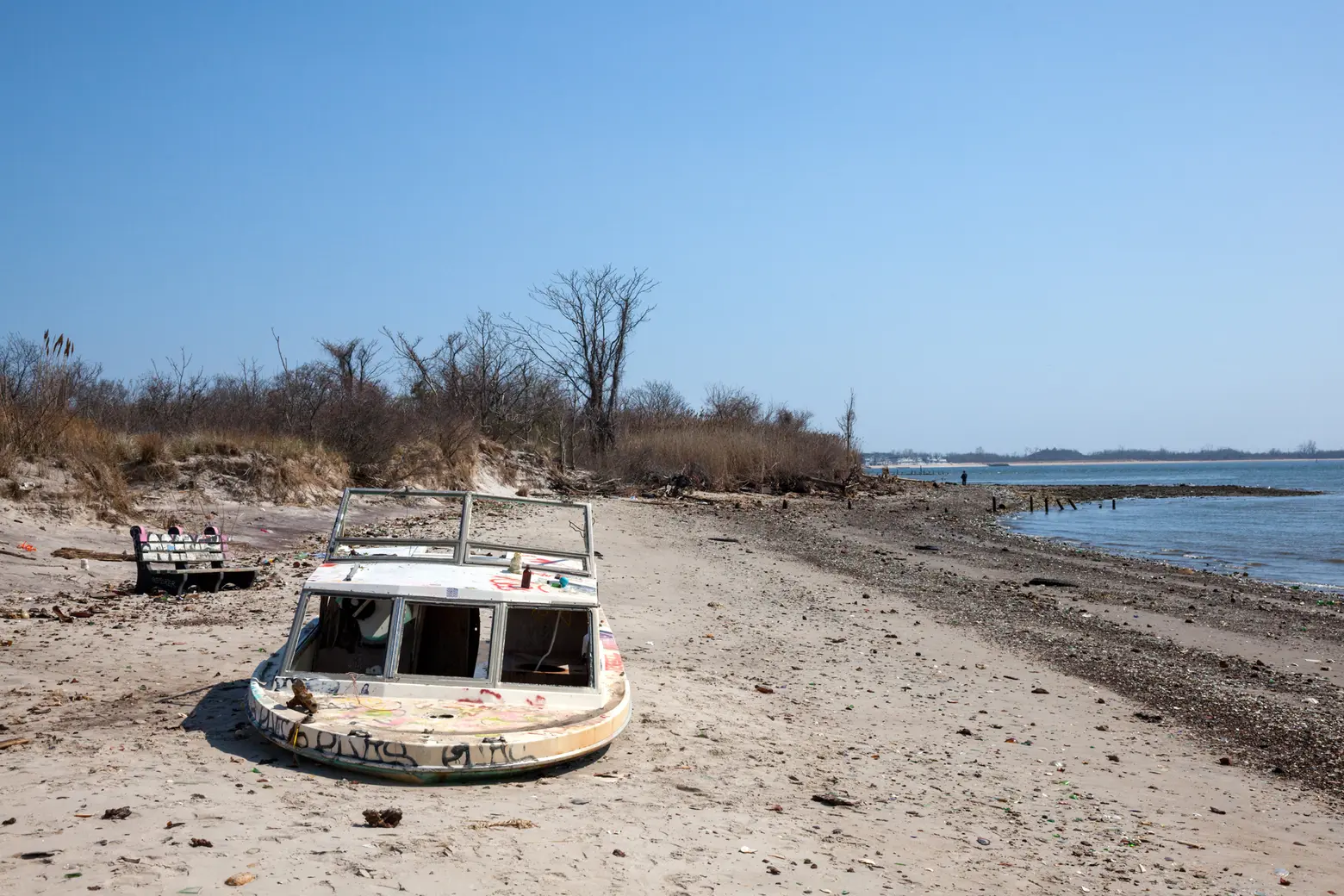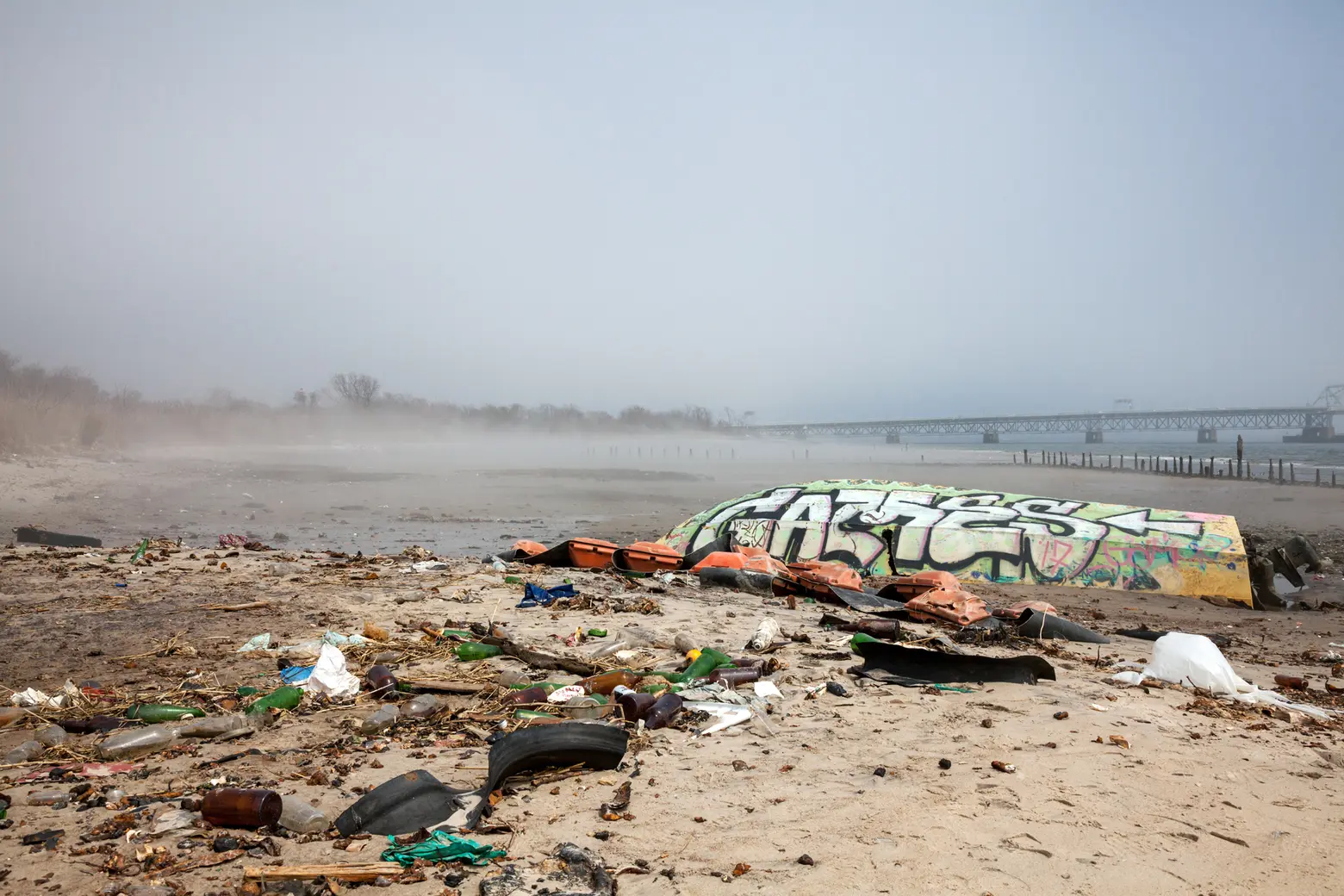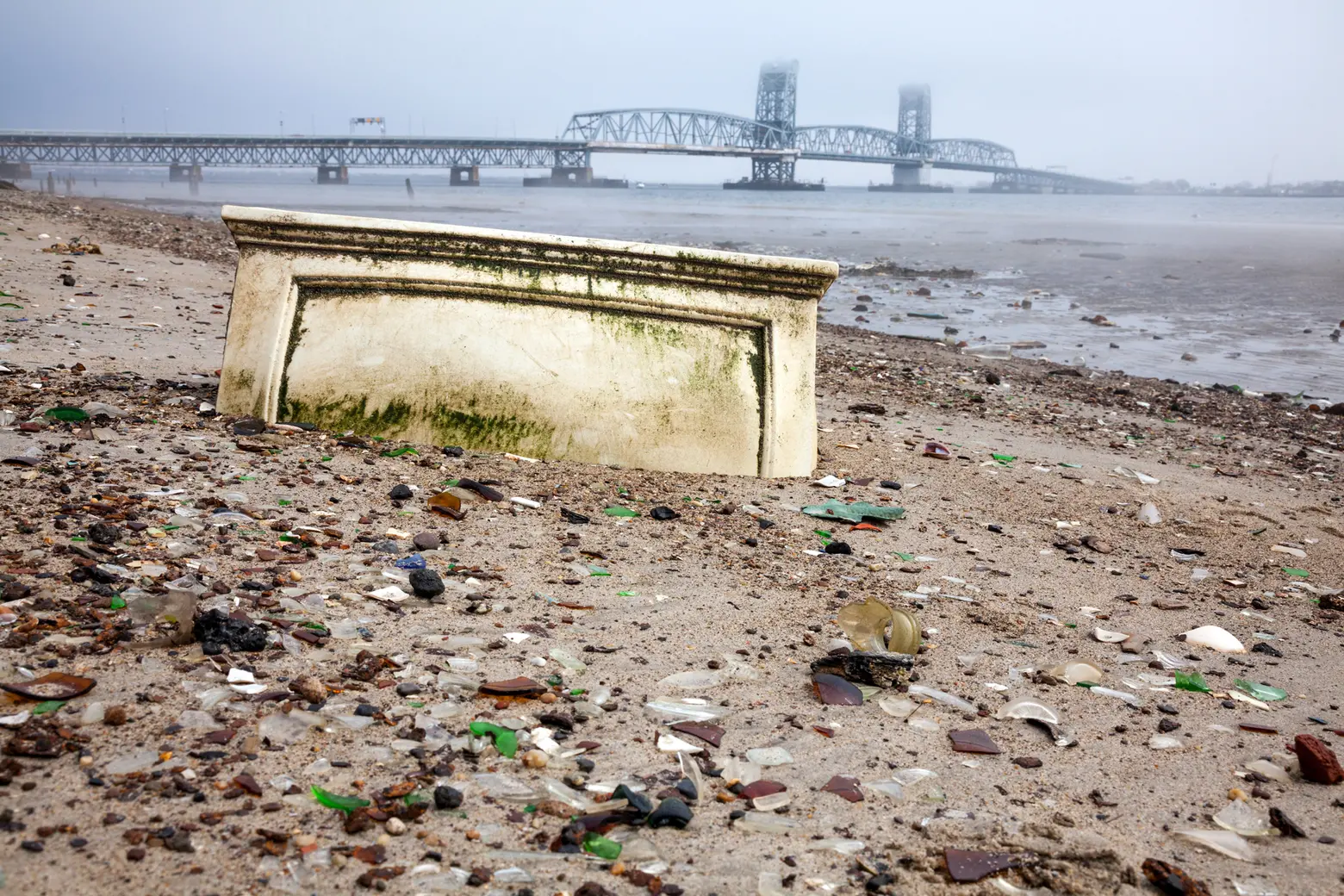 Future of Jamaica Bay
Robin: Jamaica Bay is dying and has been dying for years. No one knows why, but the assault on this part of the City has been going on for centuries. One of the chronic problems is all of the landfills that Robert Moses created. Not just in Dead Horse Bay but in other parts of Jamaica Bay. There has been no study done on this but I am pretty sure Dead Horse Bay is one of the causes of the harm to Jamaica Bay
RELATED:
All photos taken by James and Karla Murray exclusively for 6sqft. Photos are not to be reproduced without written permission from 6sqft.
+++

James and Karla Murray are husband-and-wife New York-based photographers and authors. Their critically acclaimed books include Store Front: The Disappearing Face of New York, New York Nights, Store Front II- A History Preserved and Broken Windows-Graffiti NYC. The authors' landmark 2008 book, Store Front, was cited in Bookforum's Dec/Jan 2015 issue as one of the "Exemplary art books from the past two decades" and heralded as "One of the periods most successful New York books." New York Nights was the winner of the prestigious New York Society Library's 2012 New York City Book Award. James and Karla Murray's work has been exhibited widely in major institutions and galleries, including solo exhibitions at the Brooklyn Historical Society, Clic Gallery in New York City, and Fotogalerie Im Blauen Haus in Munich, Germany, and group shows at the New-York Historical Society and the Museum of Neon Art in Glendale, CA. Their photographs are included in the permanent collections of major institutions, including the Smithsonian Center for Folklife and Cultural Heritage, the New York Public Library, and NYU Langone Medical Center. James and Karla were awarded the 2015 Regina Kellerman Award by the Greenwich Village Society for Historic Preservation (GVSHP) in recognition of their significant contribution to the quality of life in Greenwich Village, the East Village, and NoHo. James and Karla live in the East Village of Manhattan with their dog Hudson.