Historic mansion in Park Slope asking $30M could set record in Brooklyn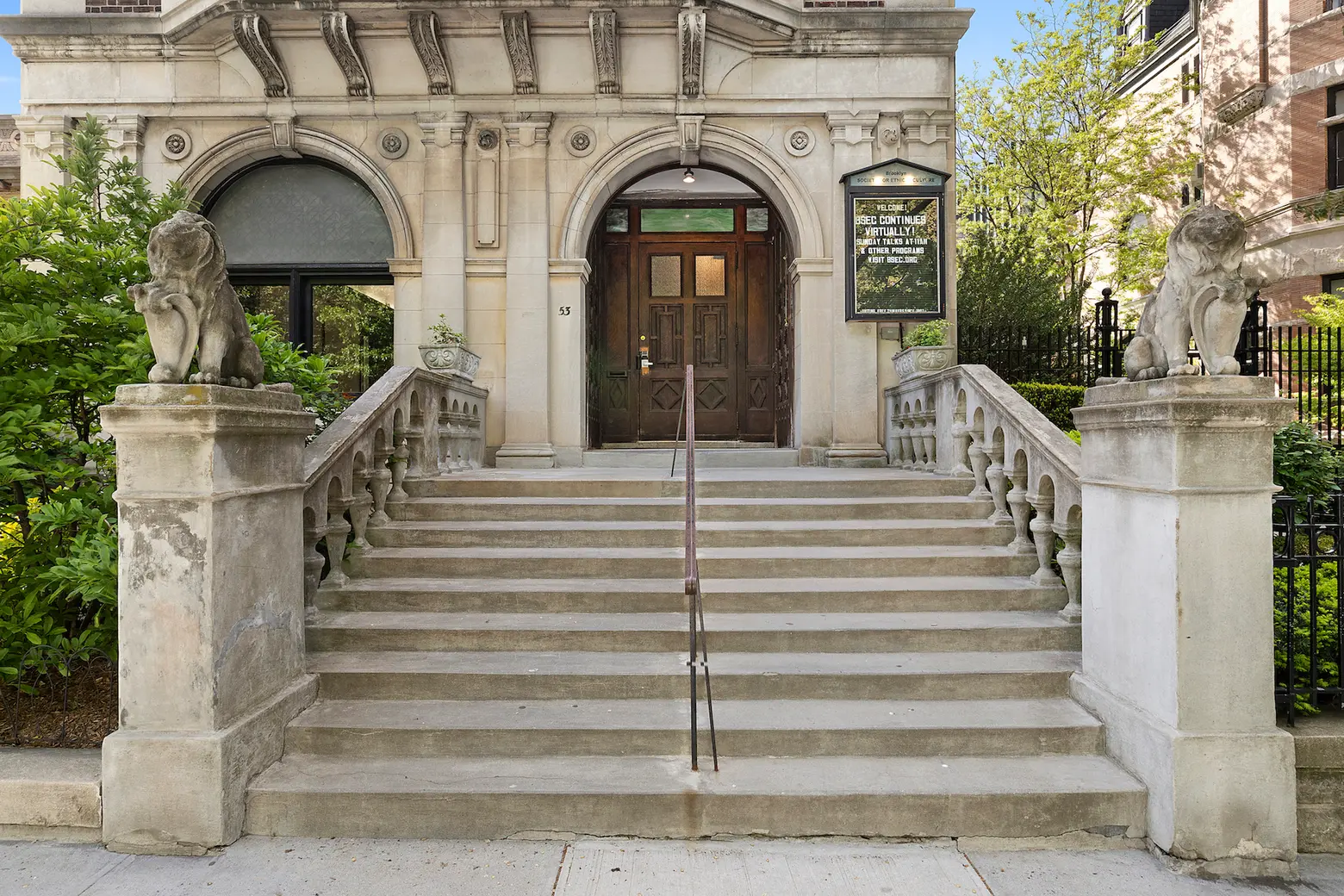 All listing photos courtesy of Ryan Lahiff/Rise Media
The Park Slope mansion owned by the Brooklyn Society for Ethical Culture for the last 75 years has hit the market for $30 million. If sold for the asking price, the property would set a record for the most expensive home sale in the borough. Located at 53 Prospect Park West, the grand four-story building boasts 5,724 square feet of interior space and a landscaped outdoor space nearly double that size, which the listing describes as the "largest private garden in Brooklyn."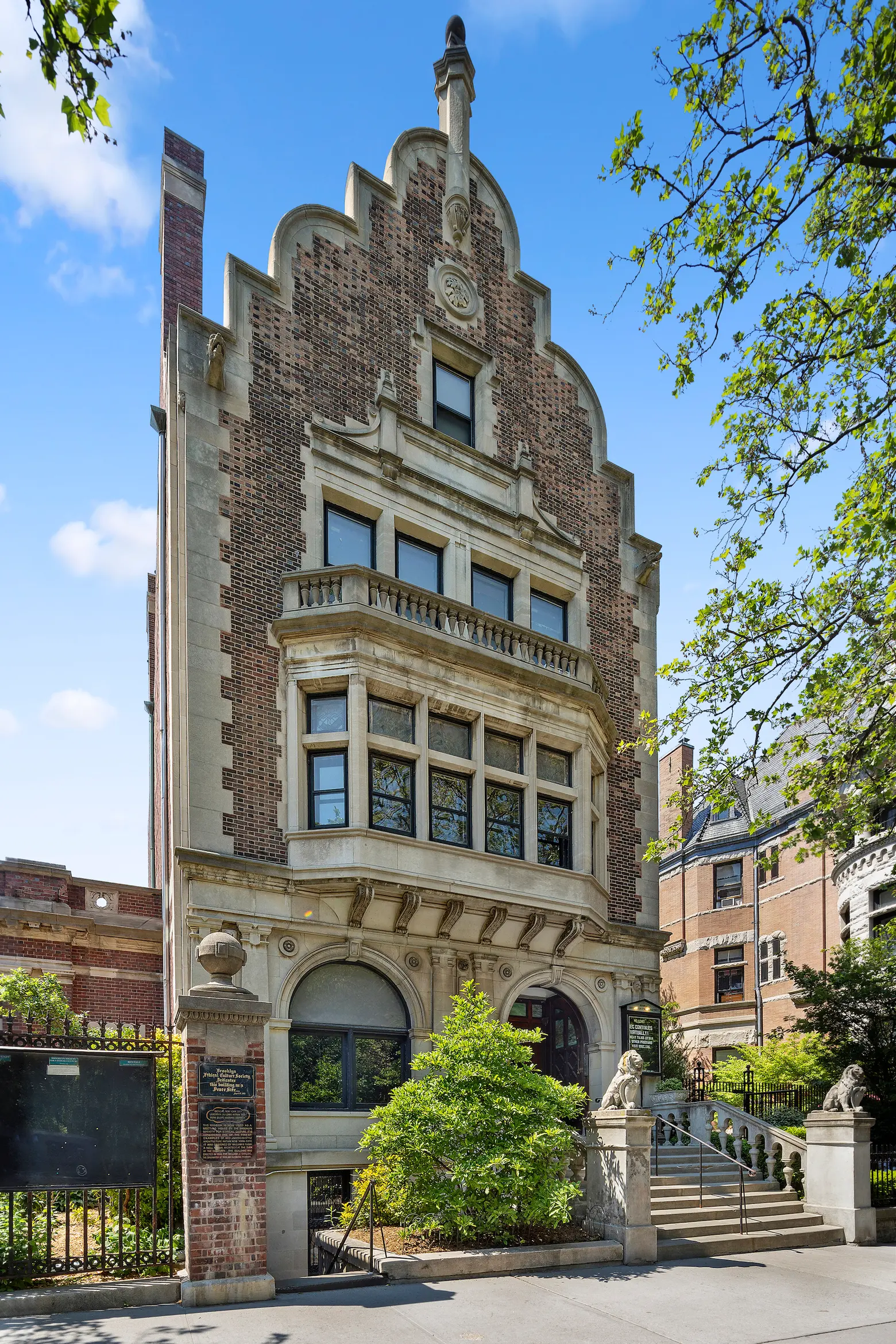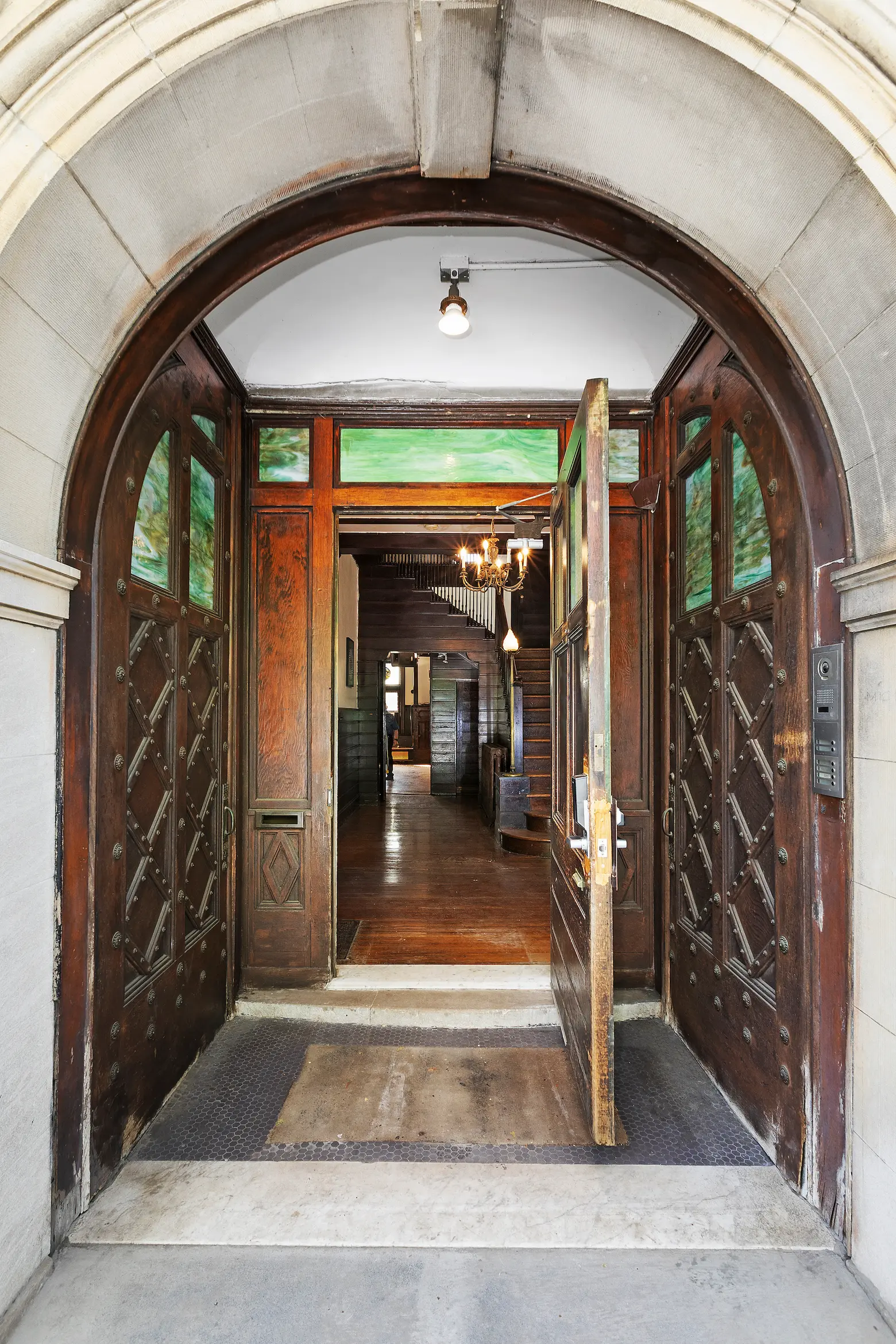 Designed by architect William Tubby and completed in 1901, the home was built for William H. Childs, the founder of scouring powder company Bon Ami. The Childs family occupied the single-family home until 1947, when his son Richard sold the building to the Brooklyn Society for Ethical Culture, according to the listing.
No reason for the organization's departure from the historic property has been provided, but Judith Lief, the Corcoran Group broker with the listing, told the New York Times: "They'll be looking for another location that's more manageable. It's a large, expensive property to maintain."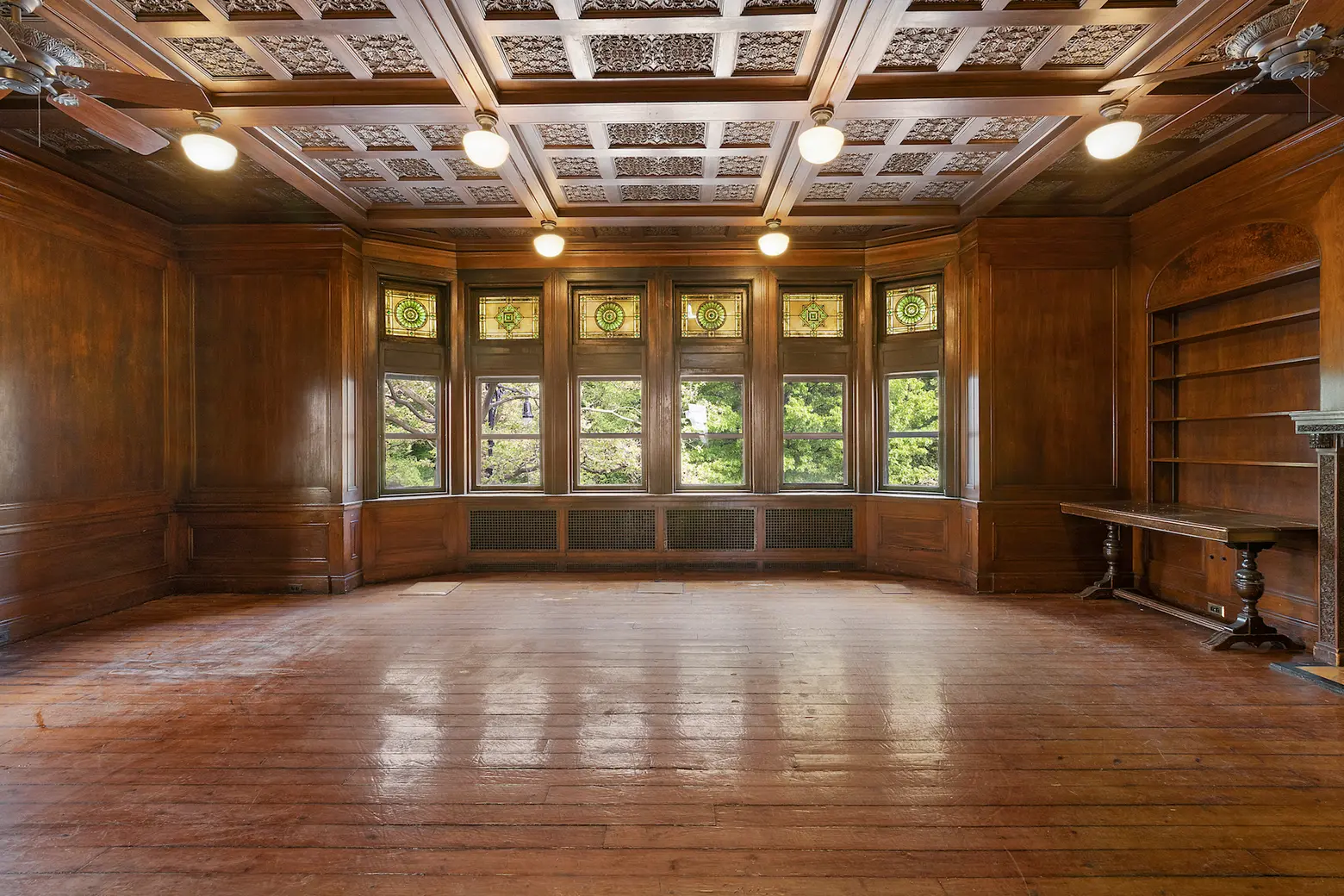 As first reported by Brownstoner, the home features several original architectural details, including the hand-carved walnut ceilings, the curved staircase, marble fireplaces, and hand-painted friezes.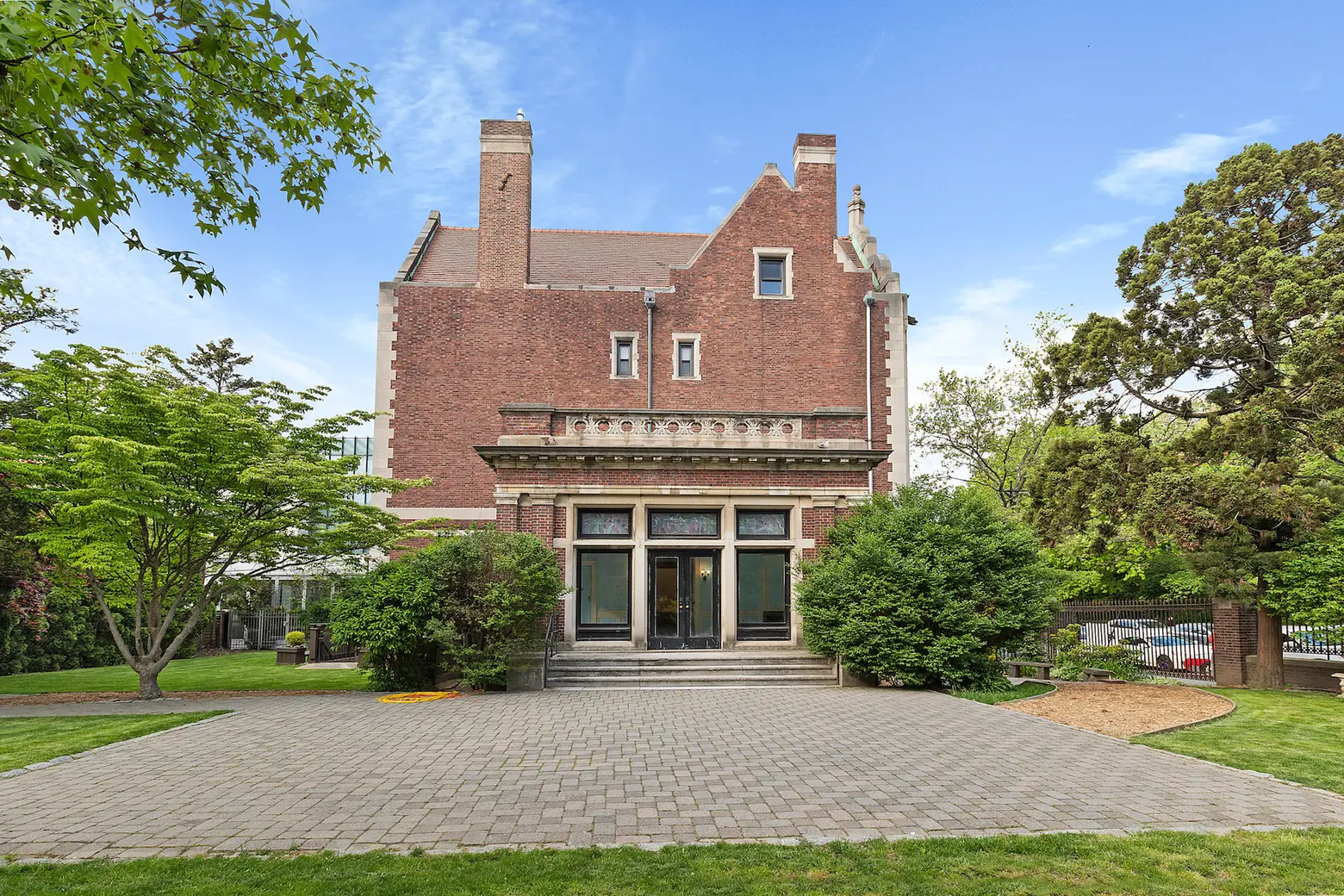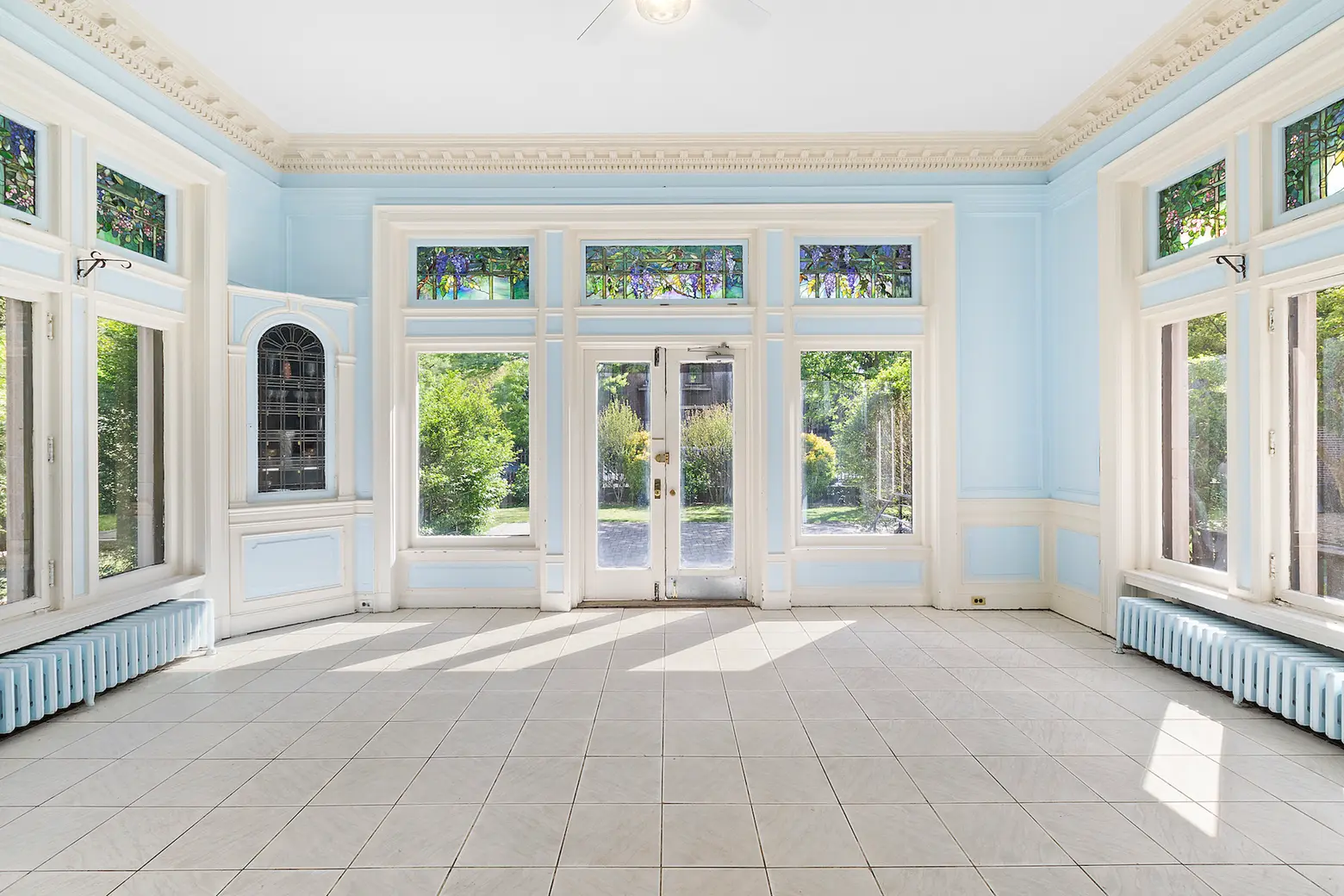 In 1907, an impressive sunroom was added on the garden level.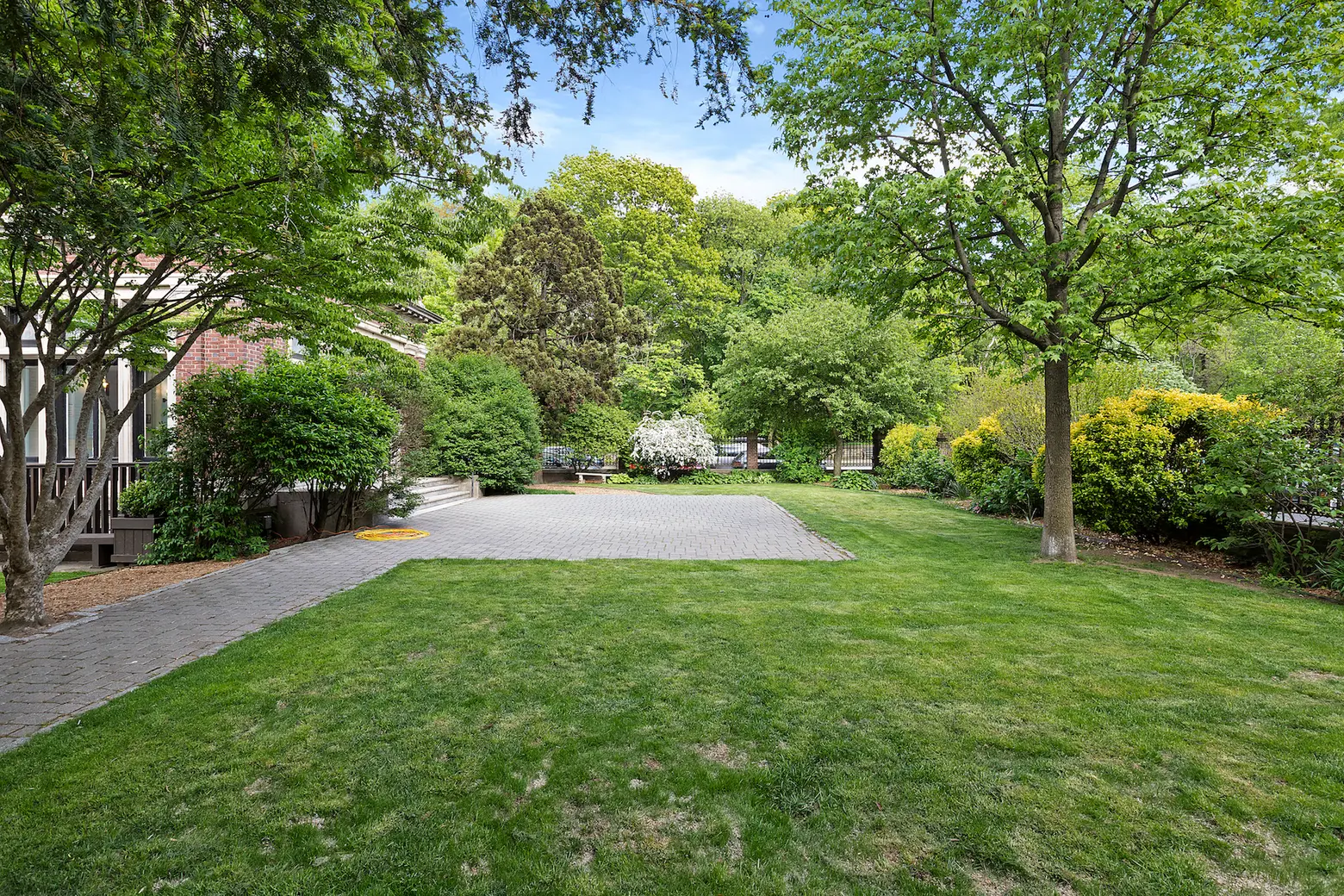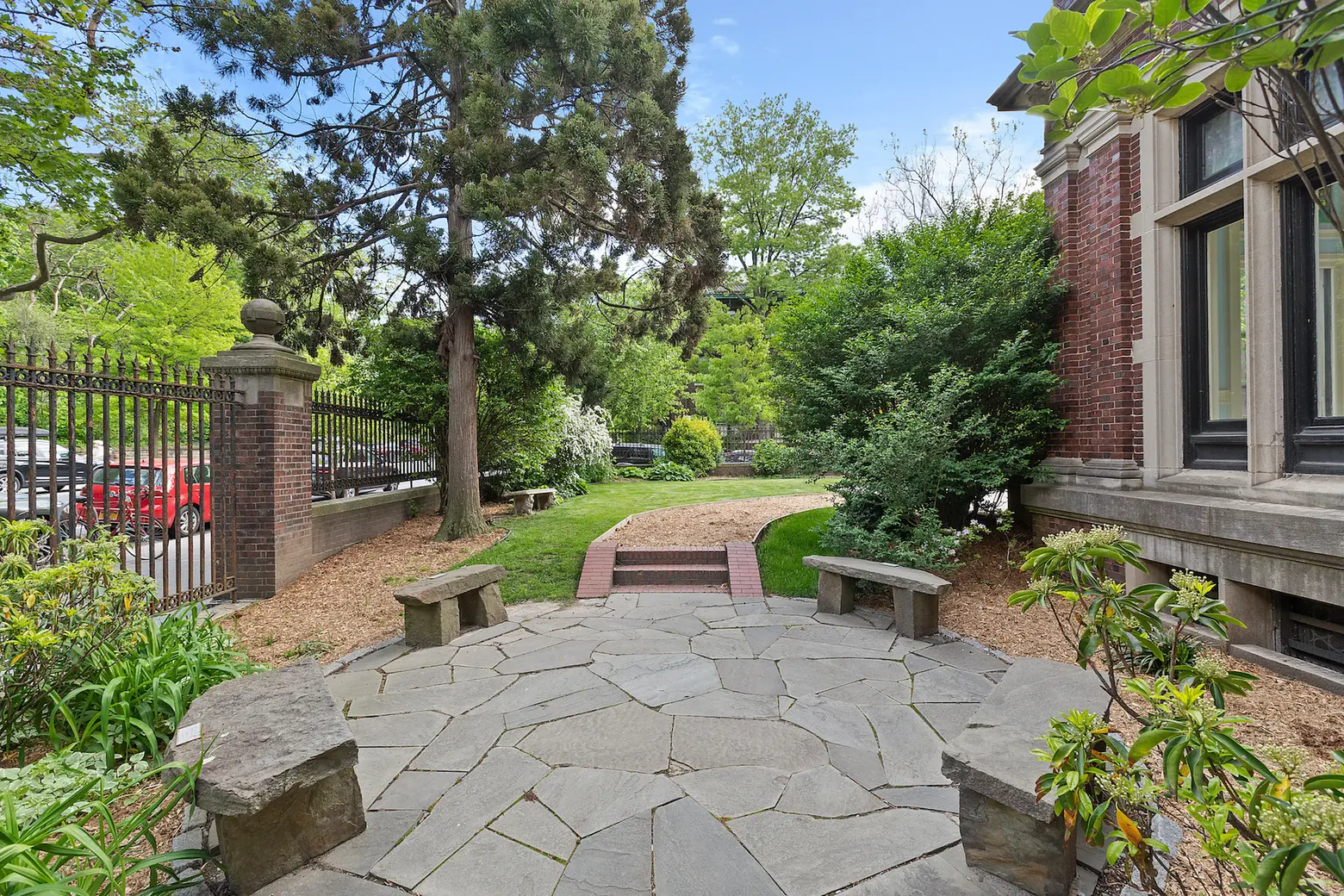 Speaking of the garden, it measures 9,800 square feet and wraps around three sides of the building. The yard also features a paved terrace and meditative sitting area with stone benches, all surrounded by shrubs and mature trees.
The listing estimates the property could be a private home with six bedrooms, but it could also attract a museum or other cultural institution.
If sold for the asking price of $30 million, 53 Prospect Park West would set the new record for the priciest sale in Brooklyn. The current record holder is 8 Montague Terrace in Brooklyn Heights, which sold for $25.5 million in January.
Facing Prospect Park, the home sits within a row of mansions dubbed "The Gold Coast," as well as the Park Slope Historic District, designated by the Landmarks Preservation Commission in 1973. The commission would have to approve any changes to the 120-year-old building.
[Listing details: 53 Prospect Park West by Judith Lief and Talia Magen of The Corcoran Group]
RELATED: 
All listing photos courtesy of Ryan Lahiff/Rise Media