New map shows over 600 languages spoken in NYC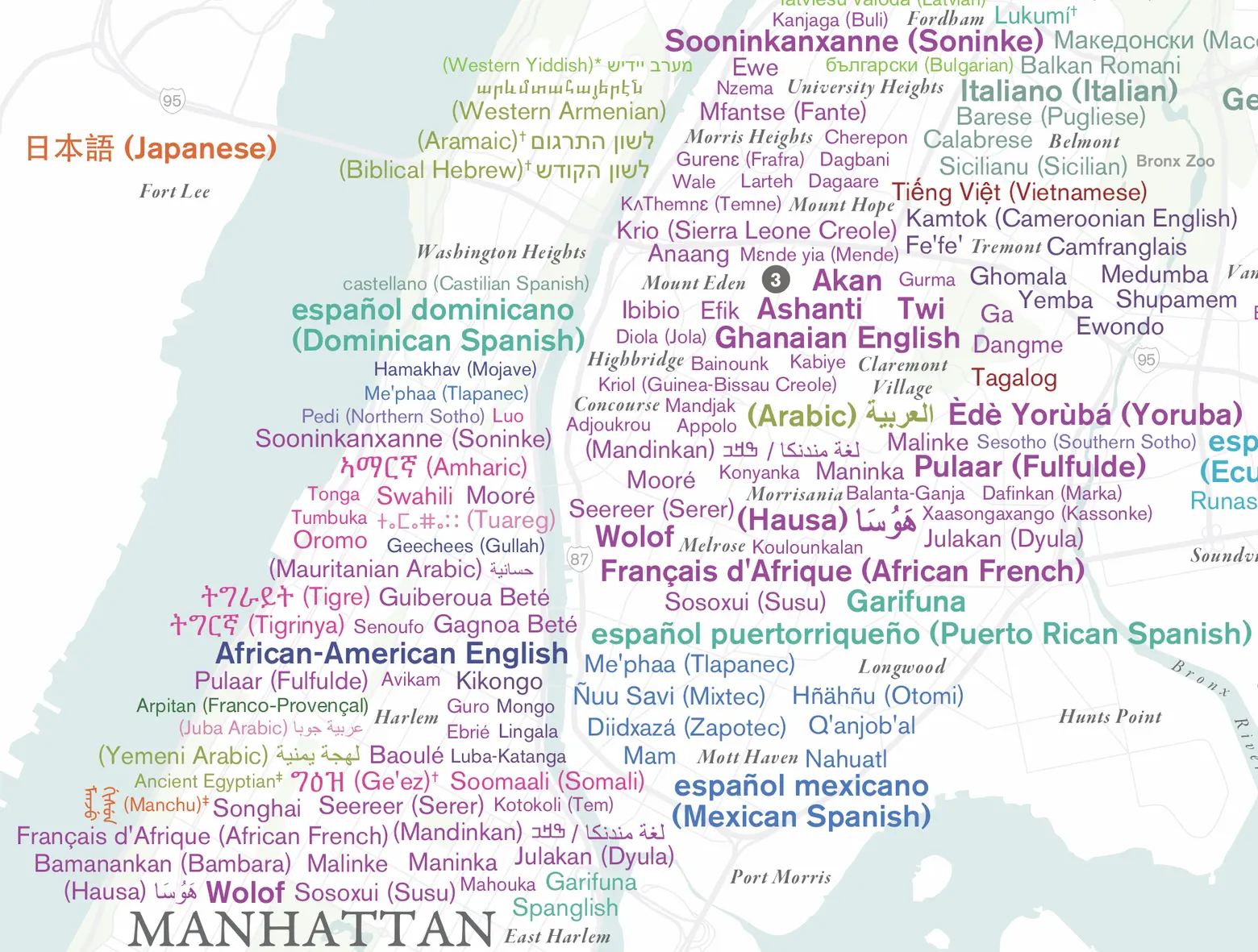 Screenshot of the NYC language map courtesy of the Endangered Language Alliance
More than 600 languages are spoken in the New York metropolitan area, making it one of the most linguistically diverse regions in the world. The Endangered Language Alliance (ELA), a non-profit that aims to protect endangered languages across the city and New Jersey, released this week a comprehensive map of the area's 637 languages and dialects at nearly 1,000 sites. As first reported by Gothamist, the map coincides with the 2019 International Year of Indigenous Languages, declared by the United Nations in 2016, as well as the upcoming 2020 census.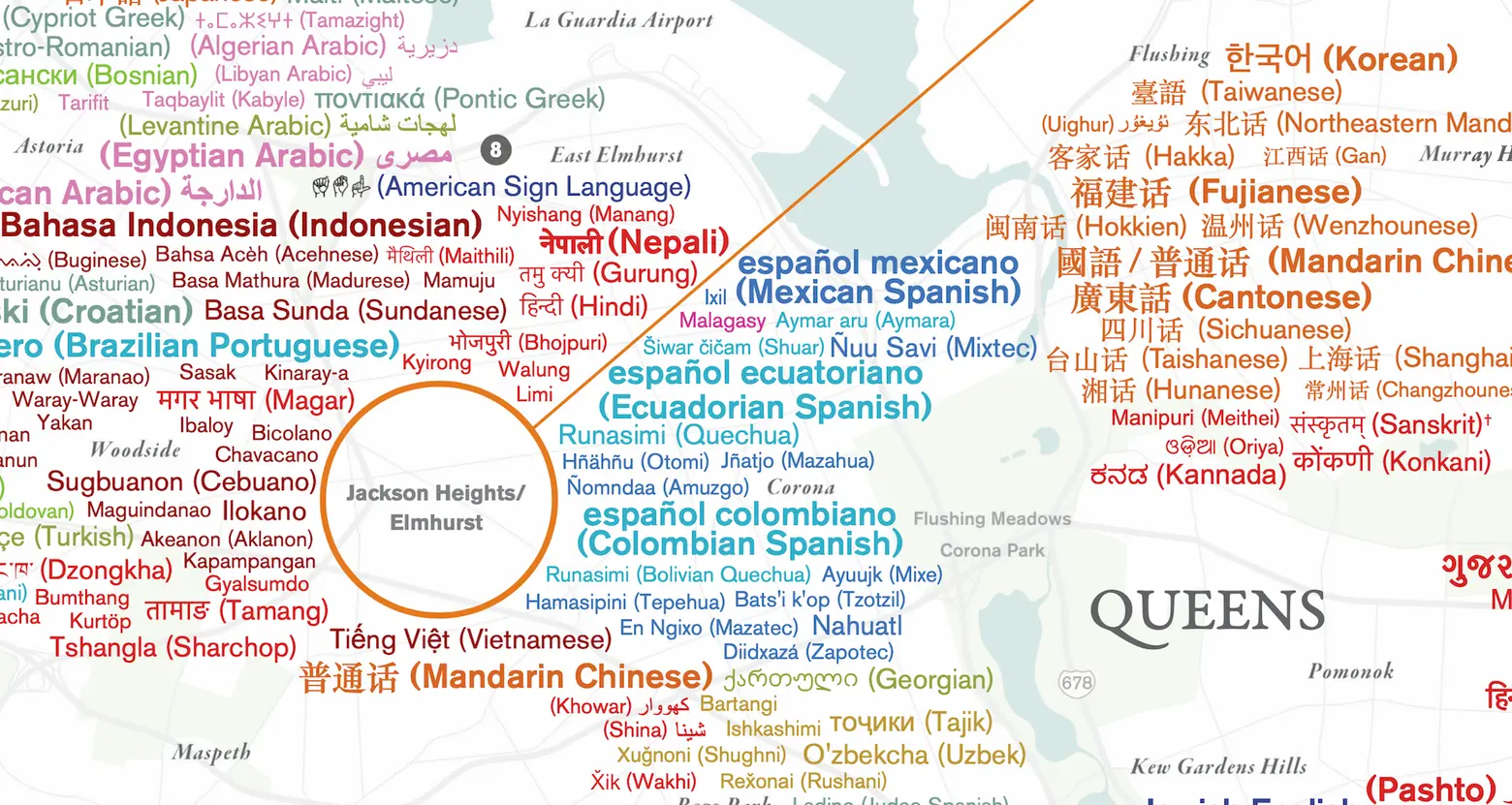 Thousands of languages spoken around the world, a majority of them indigenous, are at risk of disappearing, which puts the cultures they belong in jeopardy as well. Notably, the Seke language, originally spoken in the five villages of Nepal, is spoken by roughly 700 people worldwide. About 100 of those speakers live in New York, including Brooklyn's Ditmas Park neighborhood and in Jackson Heights in Queens.
According to ELA, this map represents the first detailed "linguist-produced" map of New York. Through many years of research and work with the communities, the group was able to identify three times the total number of languages represented in the official census.
Ross Perlin, the group's co-director, said ELA conducted thousands of interviews and conservations over the last decade.
"Over 10 years ELA has built a network of linguists, community leaders, language activists, speakers, students, and just regular New Yorkers who either speak these languages or know people who do–so every point on the map was based on a conversation with someone knowledgeable about a community," Perlin told Gothamist.
Explore a pdf version of the map here. A print-only map is available for $50, which will be donated to ELA. Find details about the map and how to donate on the group's Facebook fundraiser page.
[Via Gothamist]
RELATED: