Interactive graphic explores the diversity of Queens through its 59 endangered languages

Queens is one of the most diverse places on the planet, and it's believed that around 500 languages are spoken here. Fifty-nine of these, however, are endangered, meaning that those who speak these languages are the last people on Earth who know them. This number is staggering, considering the fact that UNESCO puts the worldwide number of "critically endangered" languages at 574, which is why artist Mariam Ghani has embarked on a mapping project that explores these disappearing tongues. First shared by Fast Co. Design, The Garden of the Forked Tongues is an online, interactive graphic and an acrylic mural in the Queens Museum, both of which plot colored polygons to represent how the languages are distributed throughout the borough.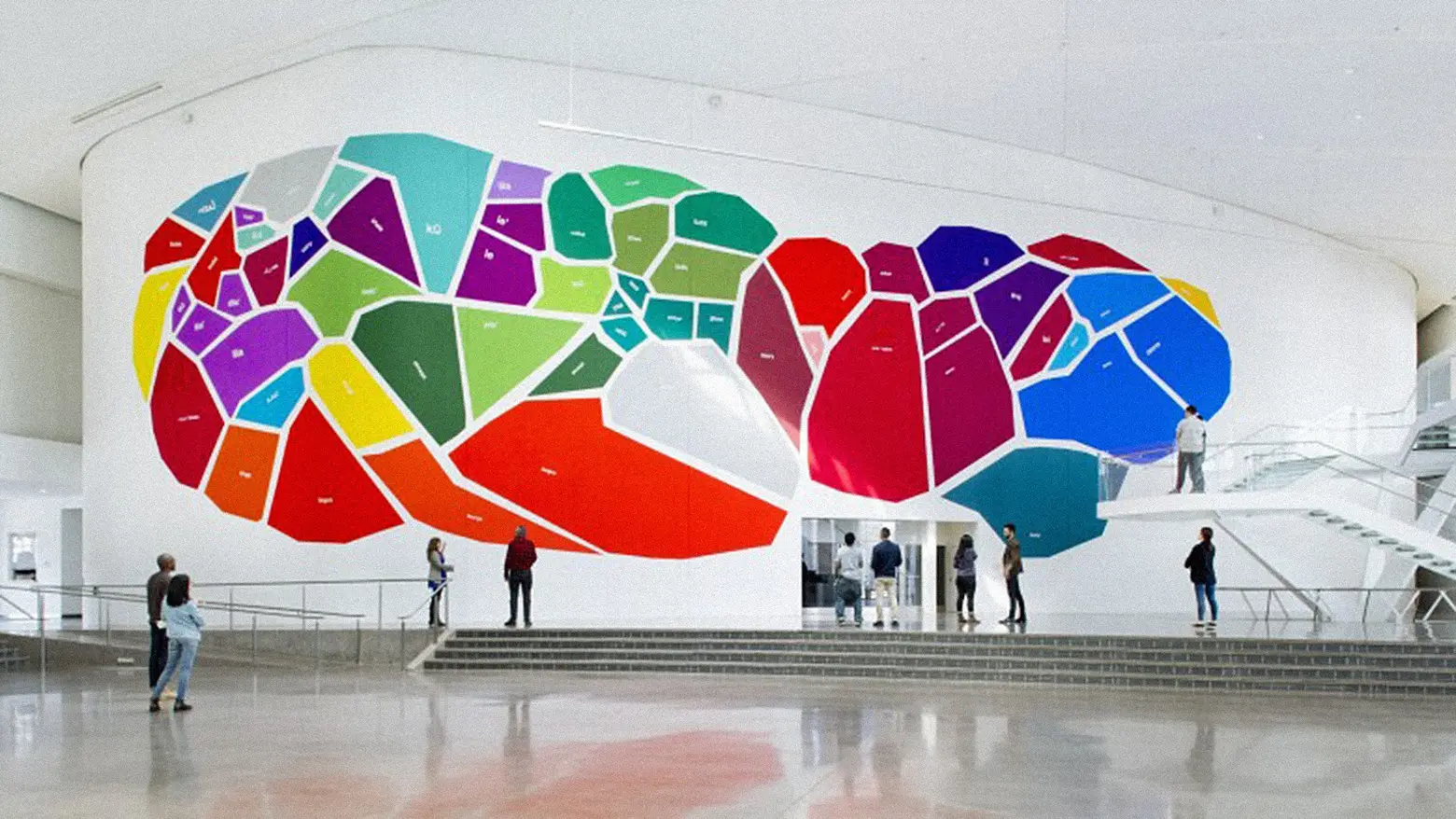 Via Queens Museum
As Fast Company explains, "The colors show the connection between different languages, so that you can see that the language of Yucatec Maya from Nothern Belize, for example, is in the same Mayan language family as Tzotzil, spoken in the Mexican state of Chiapas." The size is based on the density of the language as related to others in the borough and the number of people in the world who still speak the language.
The mural in the Queens Museum is in the entryway and is part of the exhibition Nonstop Metropolis, which highlights "creative mapping as a means to relay alternative histories of place."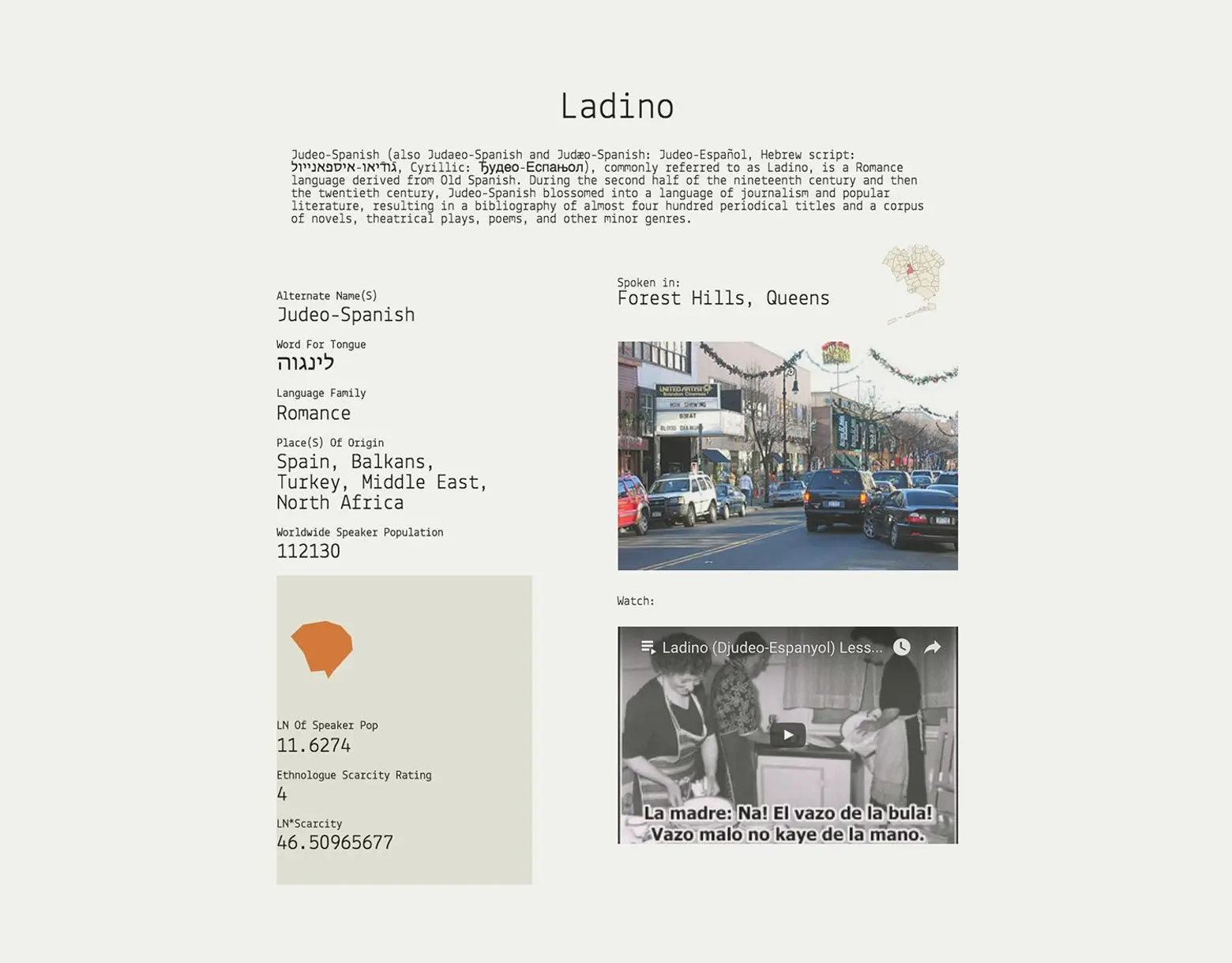 The digital version allows users to click on a polygon and explore more information about that tongue, from its place of origin to its scarcity rating. There are even corresponding videos to hear it spoken. Speaking to the importance of the project, Ghani says, "we still have the ability to preserve languages in danger of disappearing, by documenting the forked tongues of living speakers who can translate the endangered words into more commonly understood ones."
Explore the full interactive map here >>
[Via Fast Co. Design]
RELATED:
Images via Mariam Ghani unless otherwise noted