Donald Trump's childhood home in Queens is renting for $725/night on Airbnb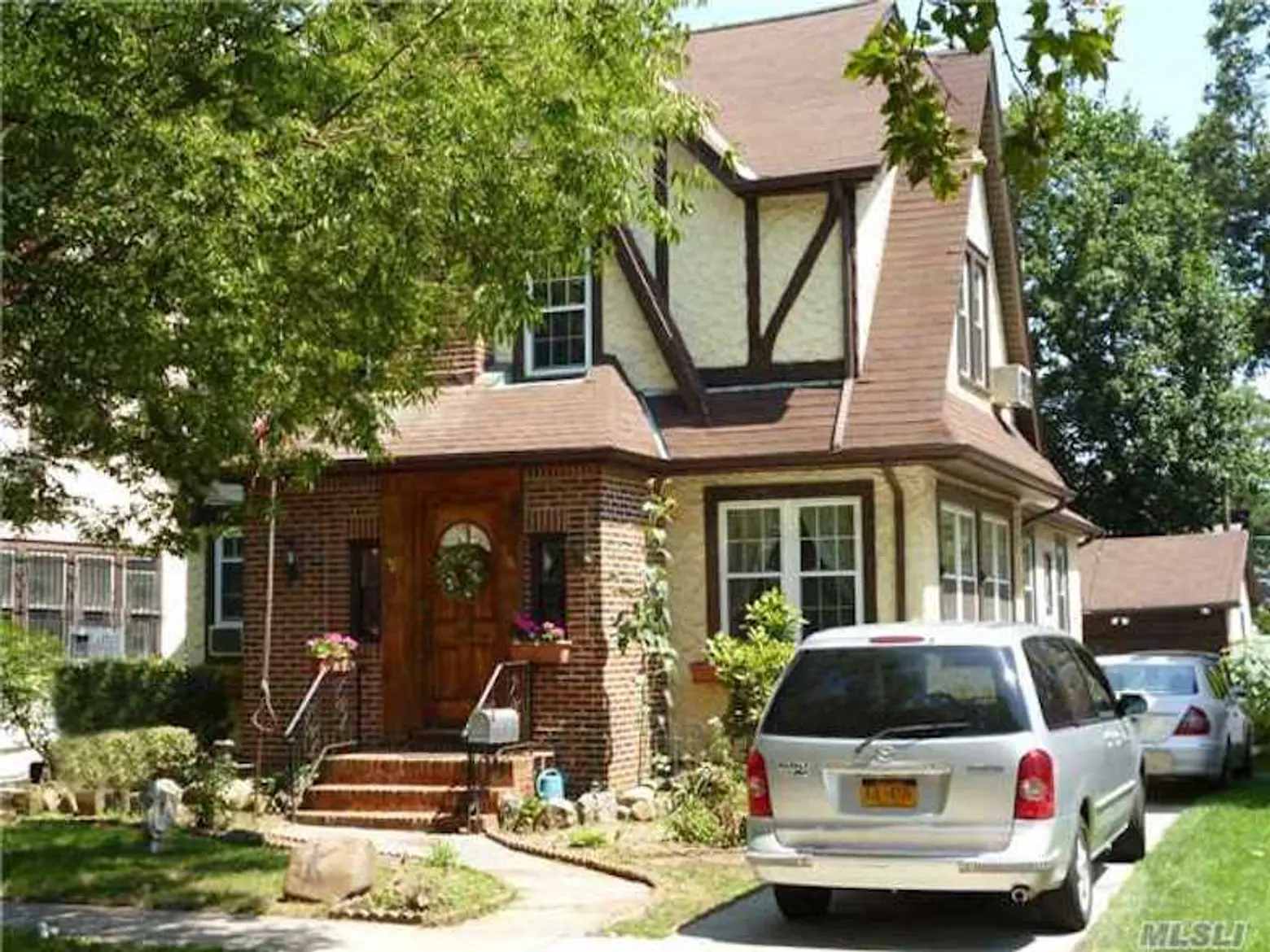 Photo courtesy of Laffey Fine Homes from a previous listing
President Trump, who is currently in New Jersey on a 17-day vacation, announced that he will travel to Trump Tower this Sunday. While his Midtown penthouse will be getting a lot of attention this weekend, his childhood home in Queens is also making headlines. The home at 85-15 Wareham Place is up for rent on Airbnb, according to a recent listing on the company's website (h/t NY Post). The modest Tudor style home in Jamaica Estates is listed for as much as $725 per night. The home features five bedrooms, sleeps 20 people, and includes a life-size cut out of POTUS in the living room. Even though the president only lived there until he was four years old, according to the listing, "this is a unique and special opportunity to stay in the home of a sitting president."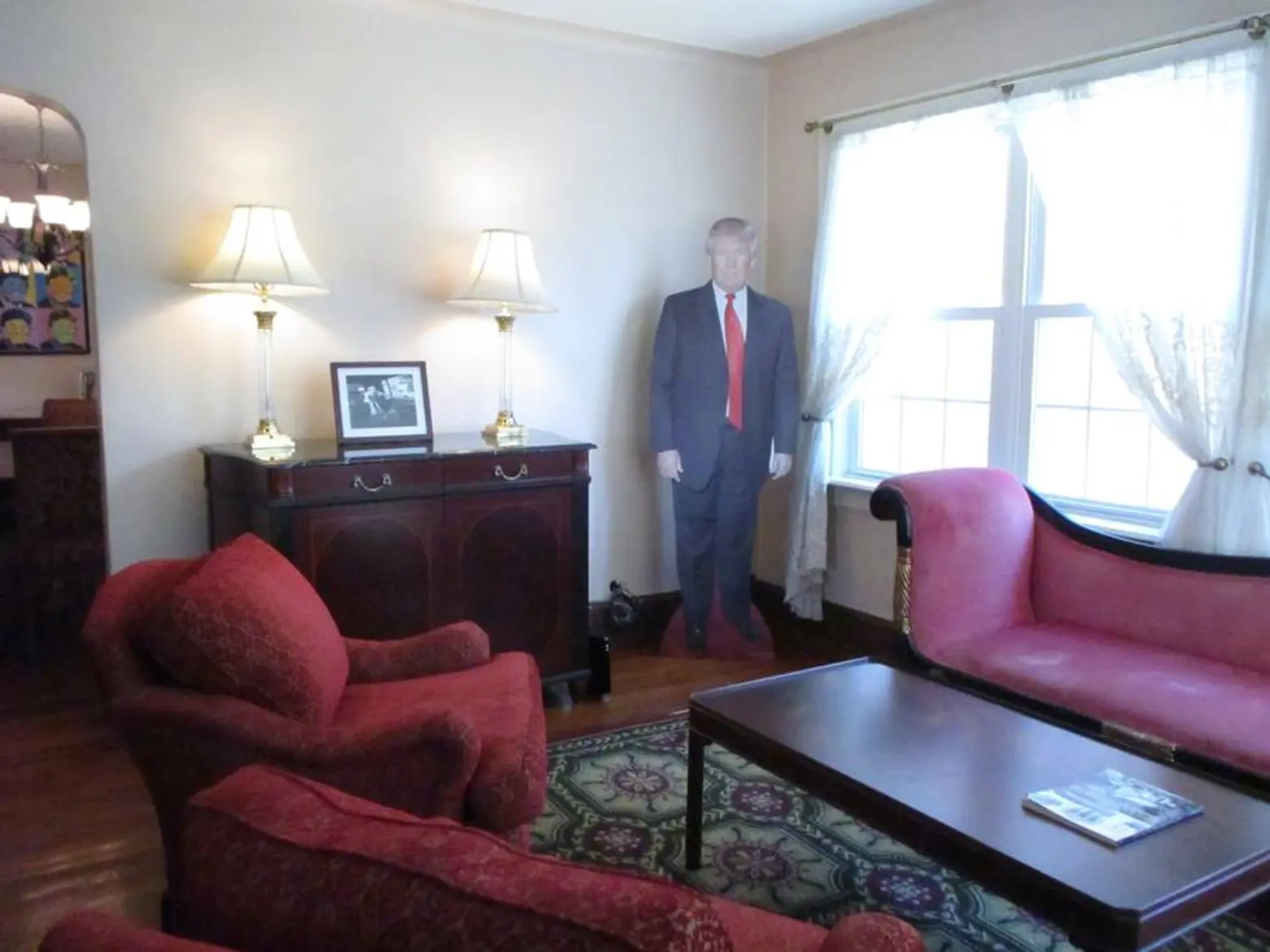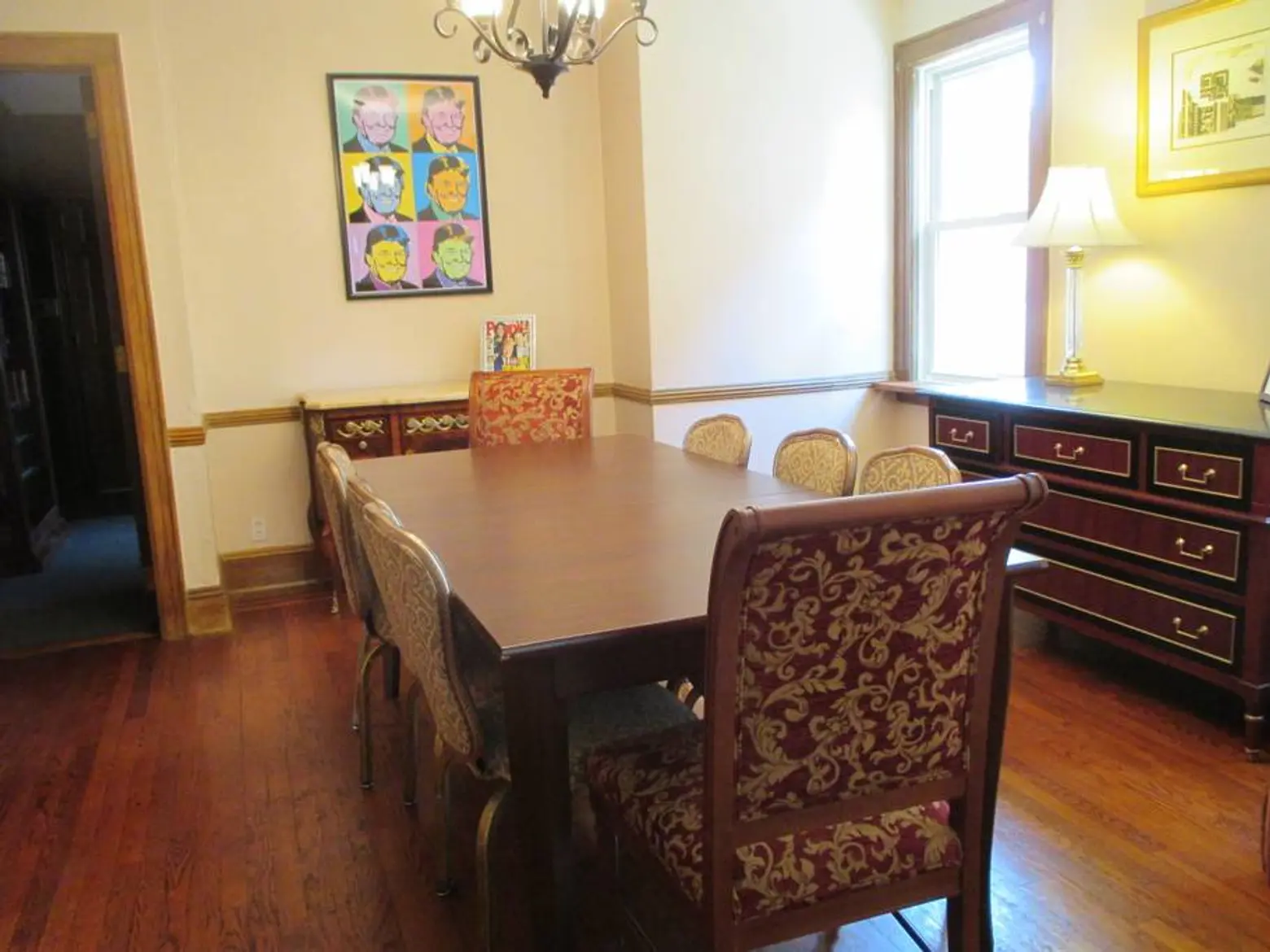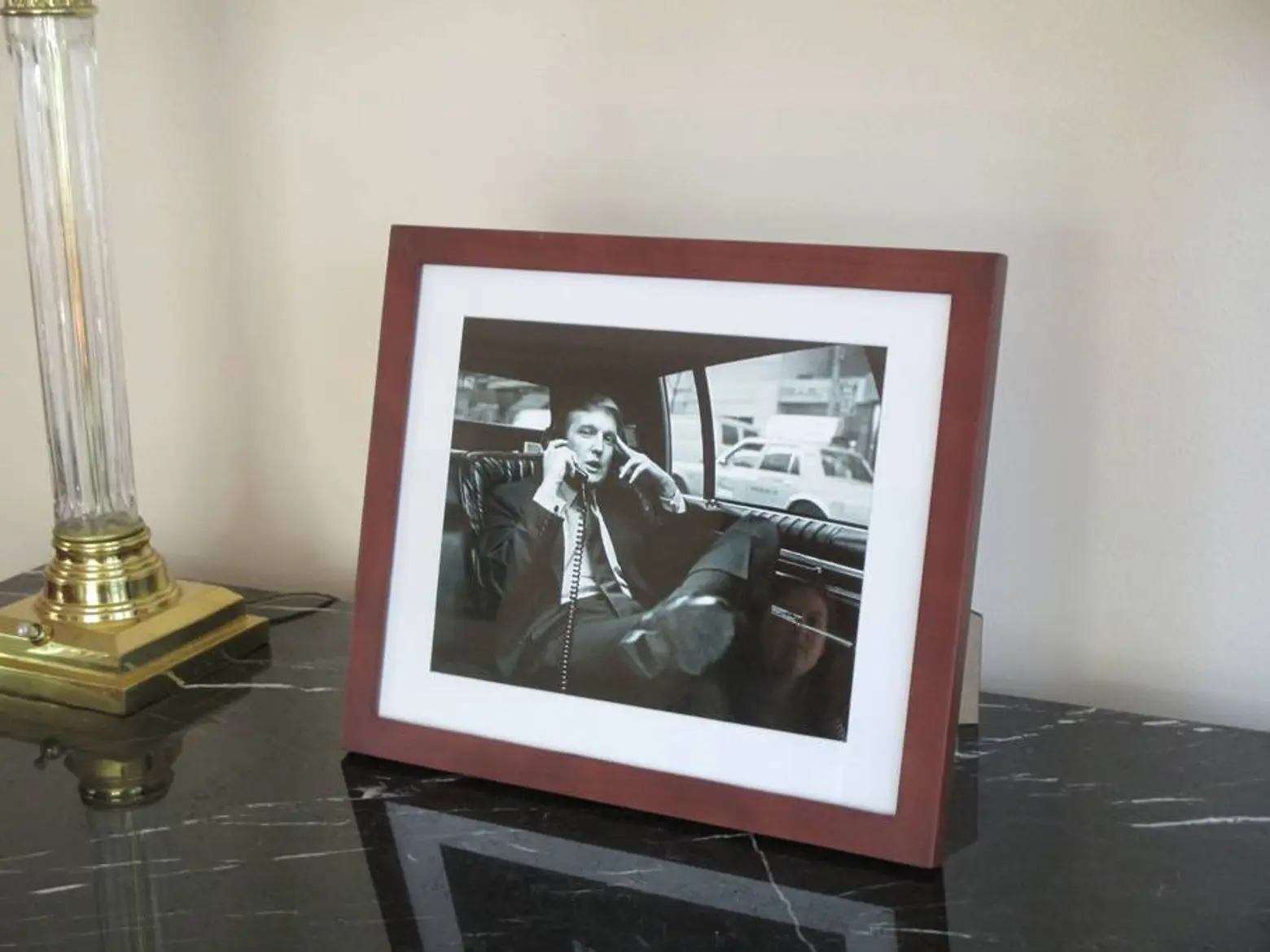 As 6sqft previously covered, the house was first up for sale in July 2016, while he was running for president. Then, in December of 2016, it was purchased by Michael Davis, a Manhattan real estate investor, for just under $1.4 million. Davis then flipped it for $2.14 million at an auction last March. The owners, Mansion Global, decided to rent out the property for $3,500 per month. And now their tenant is renting out the home, although he will remain living there.
The Airbnb listing claims that "not much has changed since the Trumps lived here," and it includes many original furnishings. Breakfast is provided, but no parties or pets are allowed. It has a full kitchen, internet and of course cable TV. In fact, the listing references the president's love of television, as the giant cut out of Trump makes "a great companion for watching Fox News late into the night."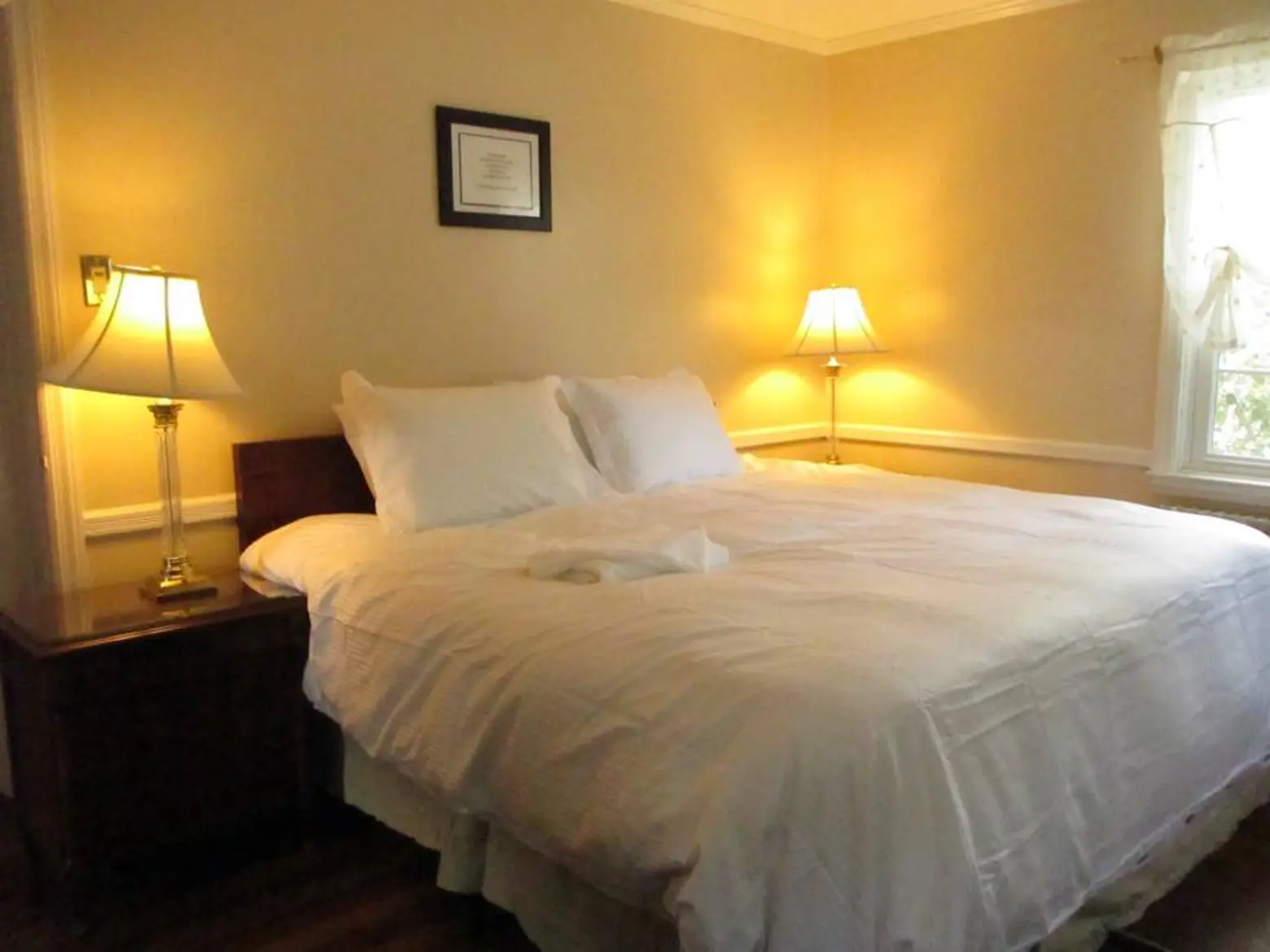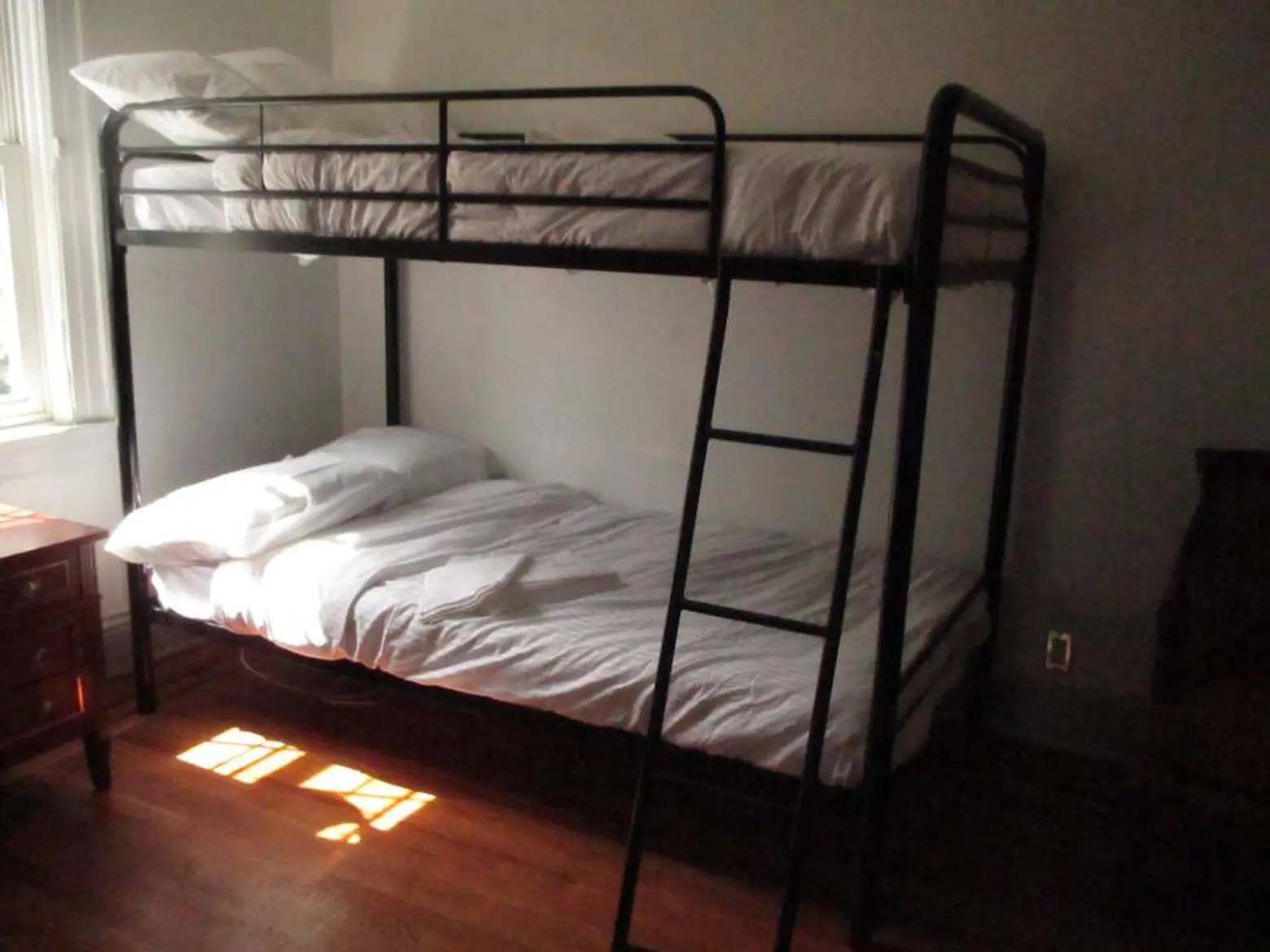 Notably, President Trump has said he doesn't like the idea of Airbnb being used for his properties. He told CNBC TV in October, "The concept of [Airbnb] is great for some people." But when asked about his own holdings? "I will not let that happen. Sometimes even when you say it can't happen, you never know what people are doing behind your back."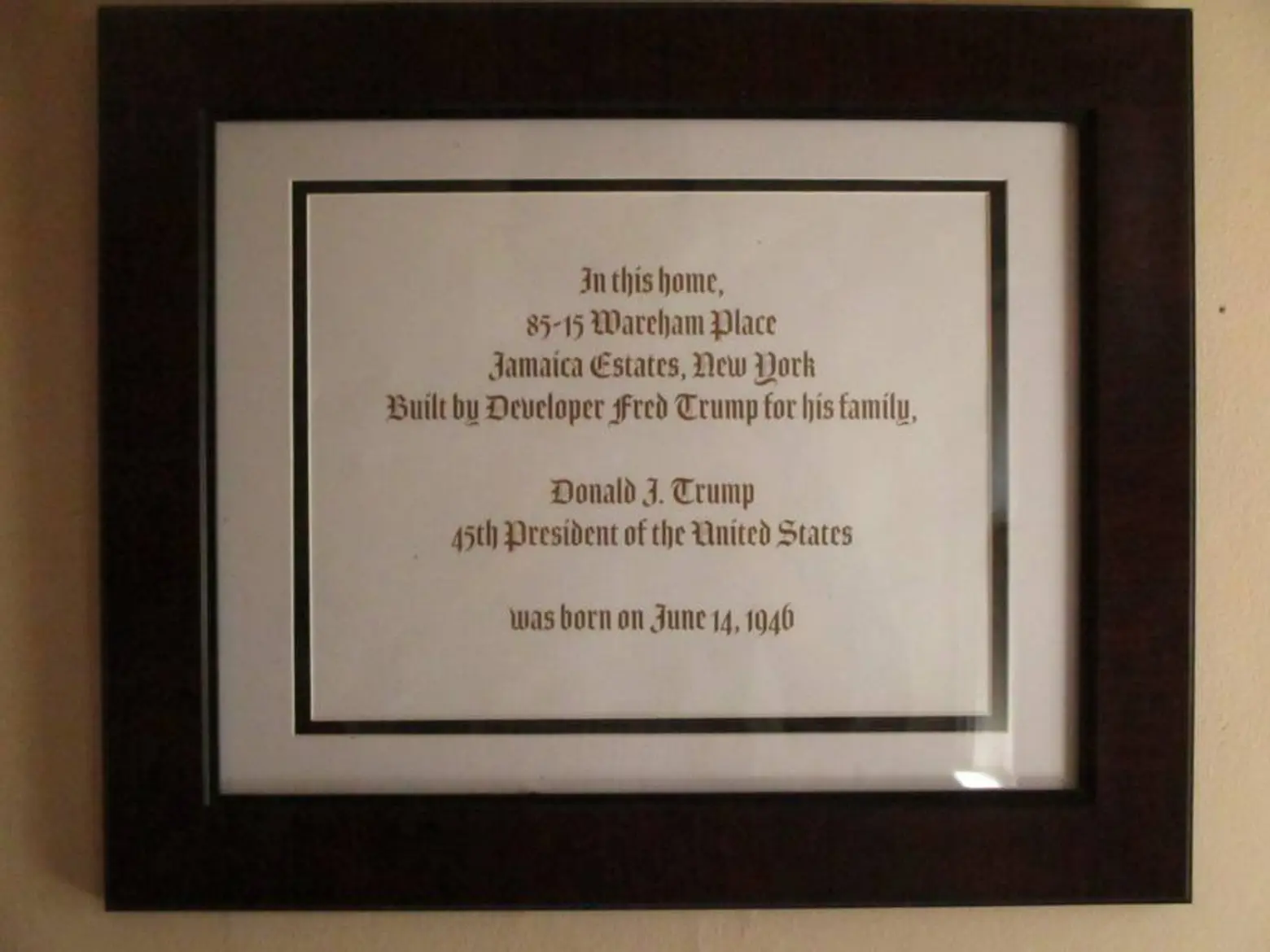 Back in March, 6sqft reported that an apartment in Trump Tower was listed on Airbnb since at least September. The listing described the $300-$450 per night rental as being "the most secure and unique building" asking potential renters be "politically neutral." Officials later issued a $1,000 penalty to the owner for renting out their 30th-floor apartment at the Midtown skyscraper. The listing has since been removed.
[Via NY Post]
RELATED: 
Photos from the Airbnb listing