Last-ditch effort to sell Trump's childhood home in Queens before Inauguration Day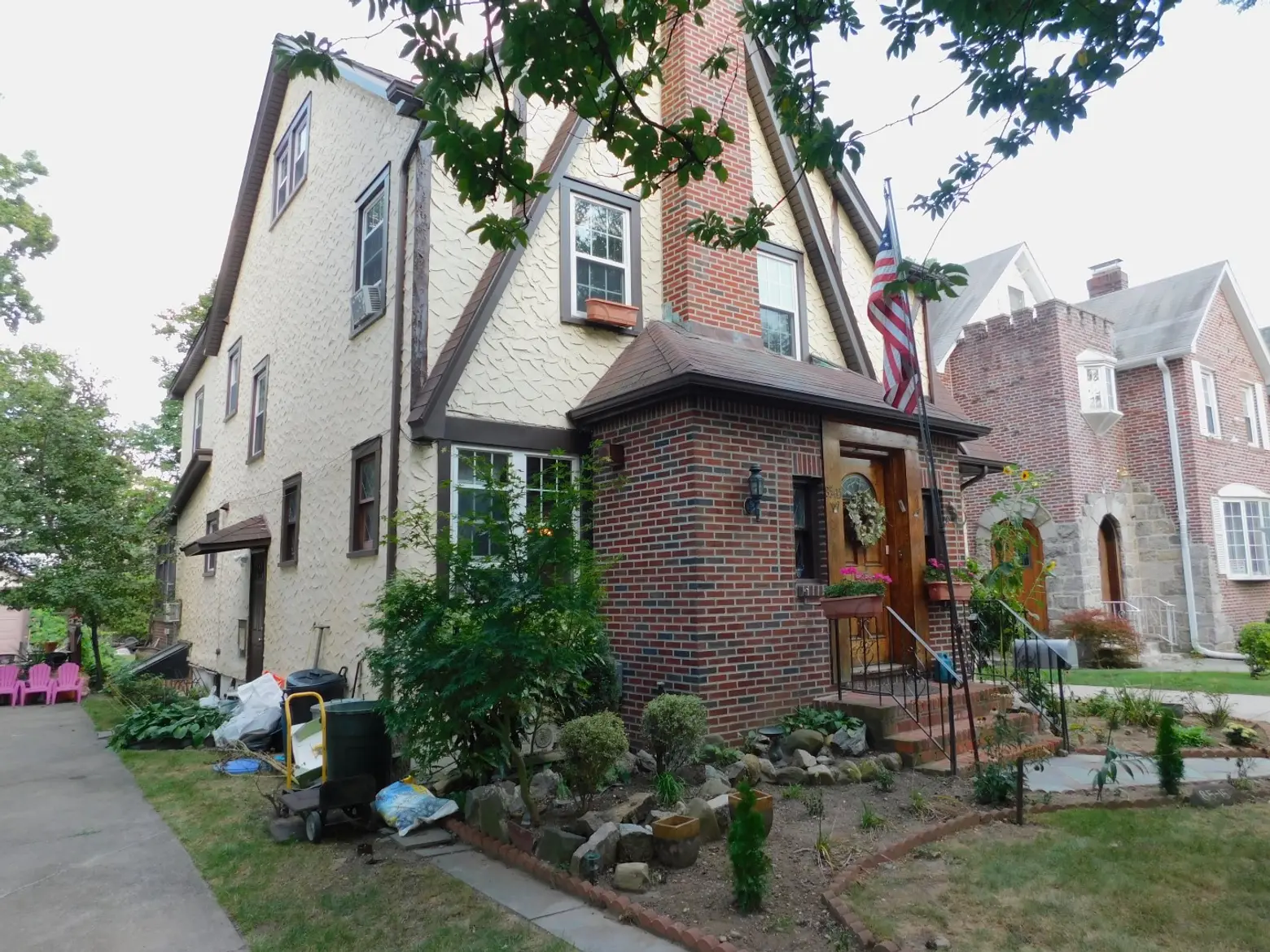 Image courtesy of Paramount Realty USA
The boyhood Queens home of President Donald Trump is making a last-ditch effort to find a buyer before Trump leaves the White House. Paramount Realty USA has once again put the home on the auction block with the auction date set for tomorrow, the date Joe Biden will be sworn in as the 46th President of the United States. Though it's listed as a sealed bid auction, Paramount Realty founder Misha Haghani told NY1, "The seller is prepared to take $3 million today, tomorrow, next week."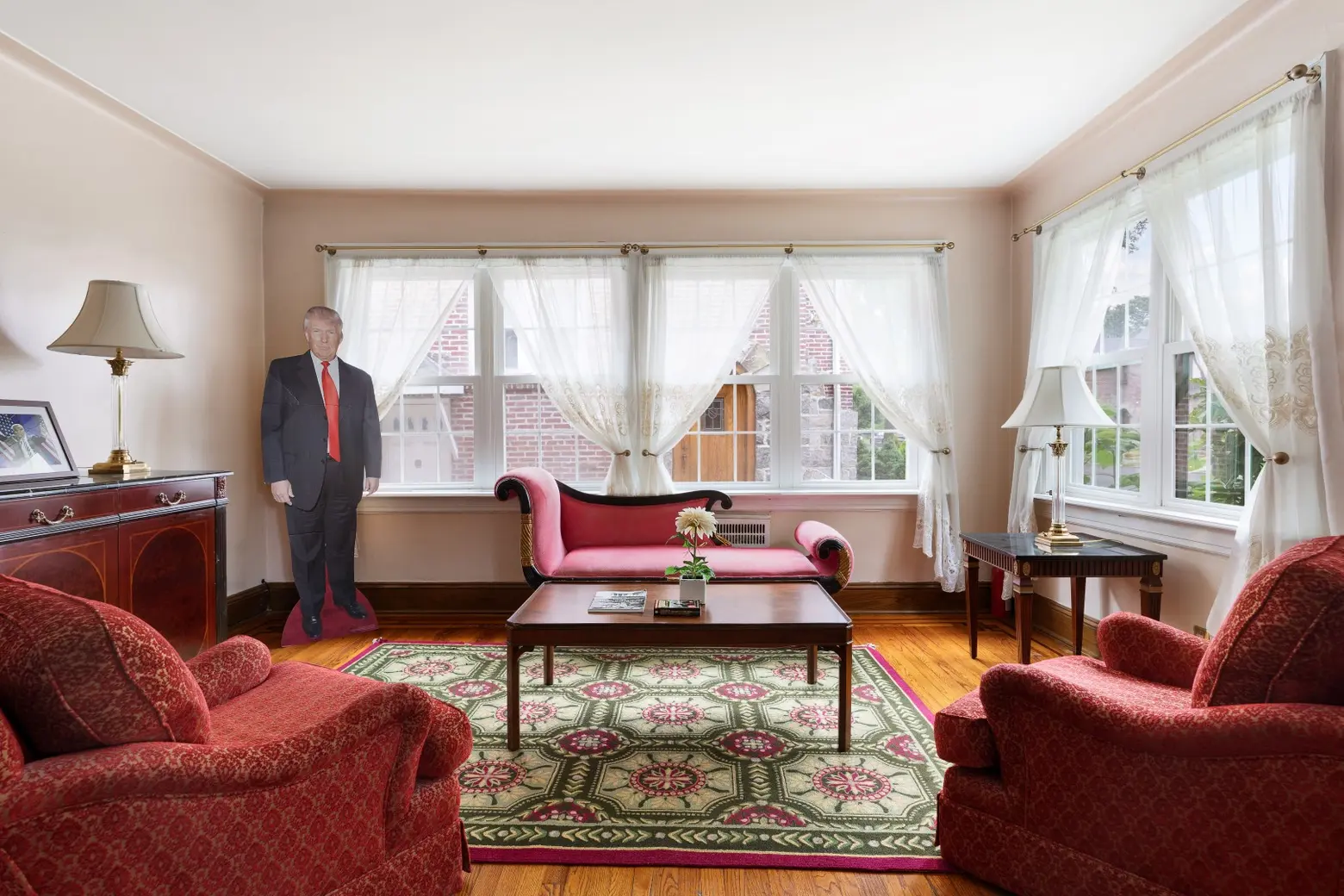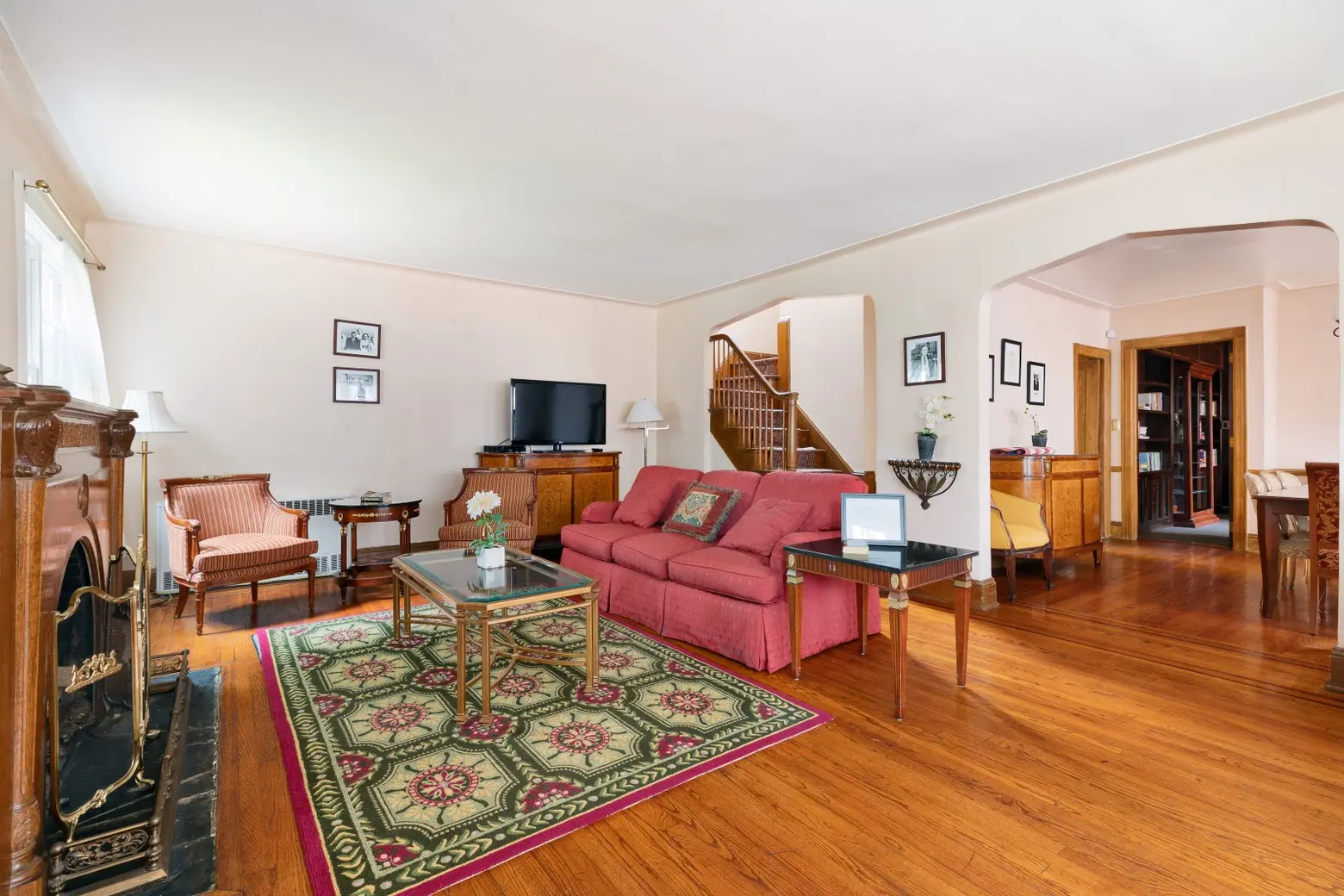 Images courtesy of Paramount Realty USA
Back in late 2019, the five-bedroom Tudor-style home at 85-15 Wareham Place was slated for an auction after failing once again to secure a buyer. But the auction never happened as no qualified bids came forward, the New York Post reported. Earlier in 2019, the home was listed for $2.9 million, and prior to that, it had been on the market three times since 2016, with a short stint on the rental market and even a listing as a $815/night Airbnb rental.
The current owner bought the home at auction for $2.14 million in early 2017,  just five days after Trump's Inauguration (he bought it as a flip; the previous owner dropped $1.4 million on it just a few months prior). The owner's identity was hidden behind the LLC "Trump Birth House" at the time of purchase, but the Times speculates that it could be an overseas Chinese buyer based on the lawyer who oversaw the transaction.
Last month, the current owner, in conjunction with Paramount Realty, launched a $3 million GoFundMe campaign that would finance giving the house back to Donald Trump as a gift. "Love Trump? Thank President Trump by contributing to this campaign to buy his childhood home in his honor!" the page reads. It lists potential uses as a presidential library, presidential museum, national historic site, presidential center, trophy property, house of worship, or single-family home. In reality, any alternative uses would need to receive the appropriate city permits.
Haghani admitted to NY1 that the house is probably only worth about $1 million, but the seller is trying to triple that. "We thought that it'd be more likely to get 300,000 people to each contribute $10, given the 70 plus million people who voted for Trump," Haghani told NY1. But as of the publishing of this story, the GoFundMe had raised only $6,738 from 287 donors since launching on November 23.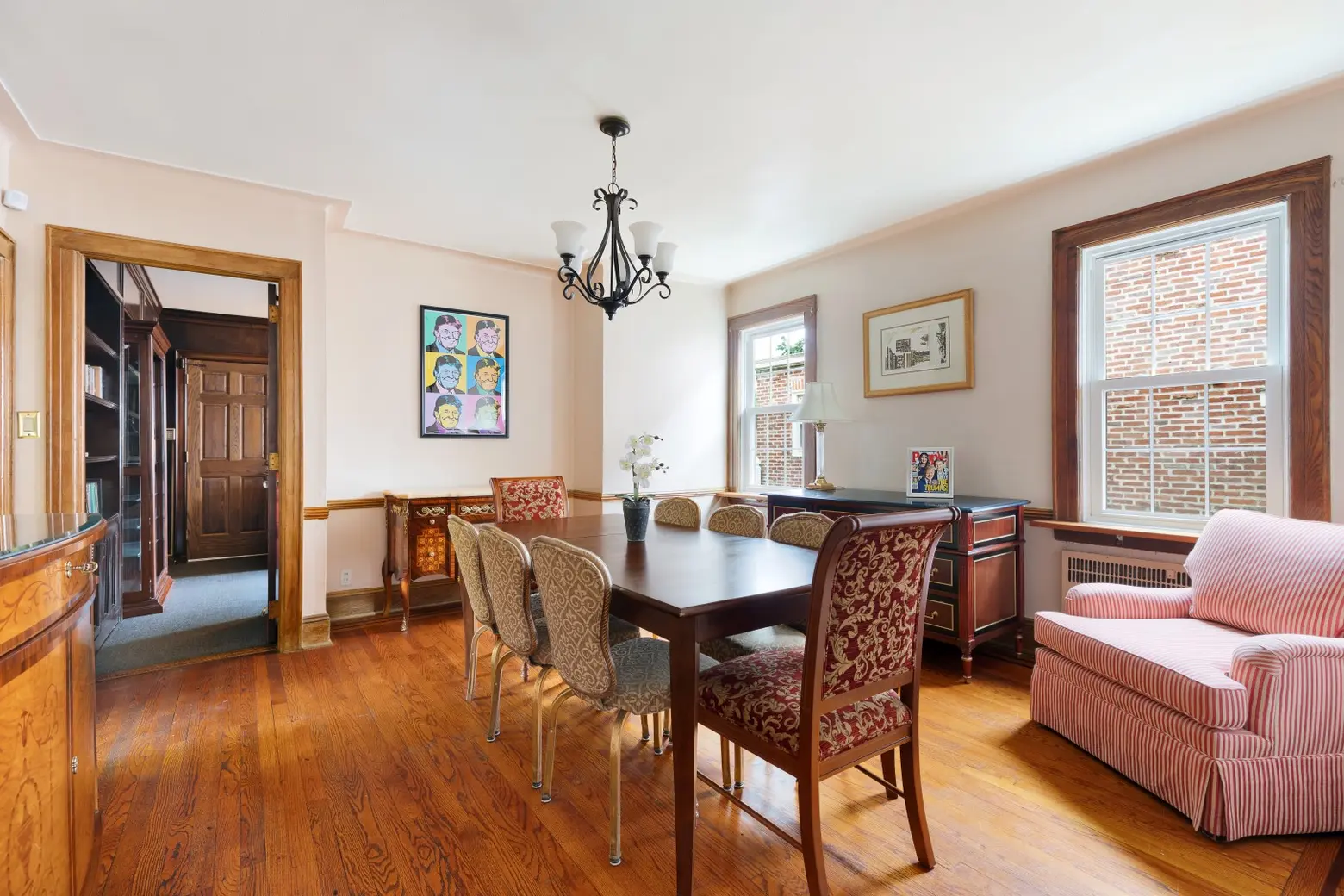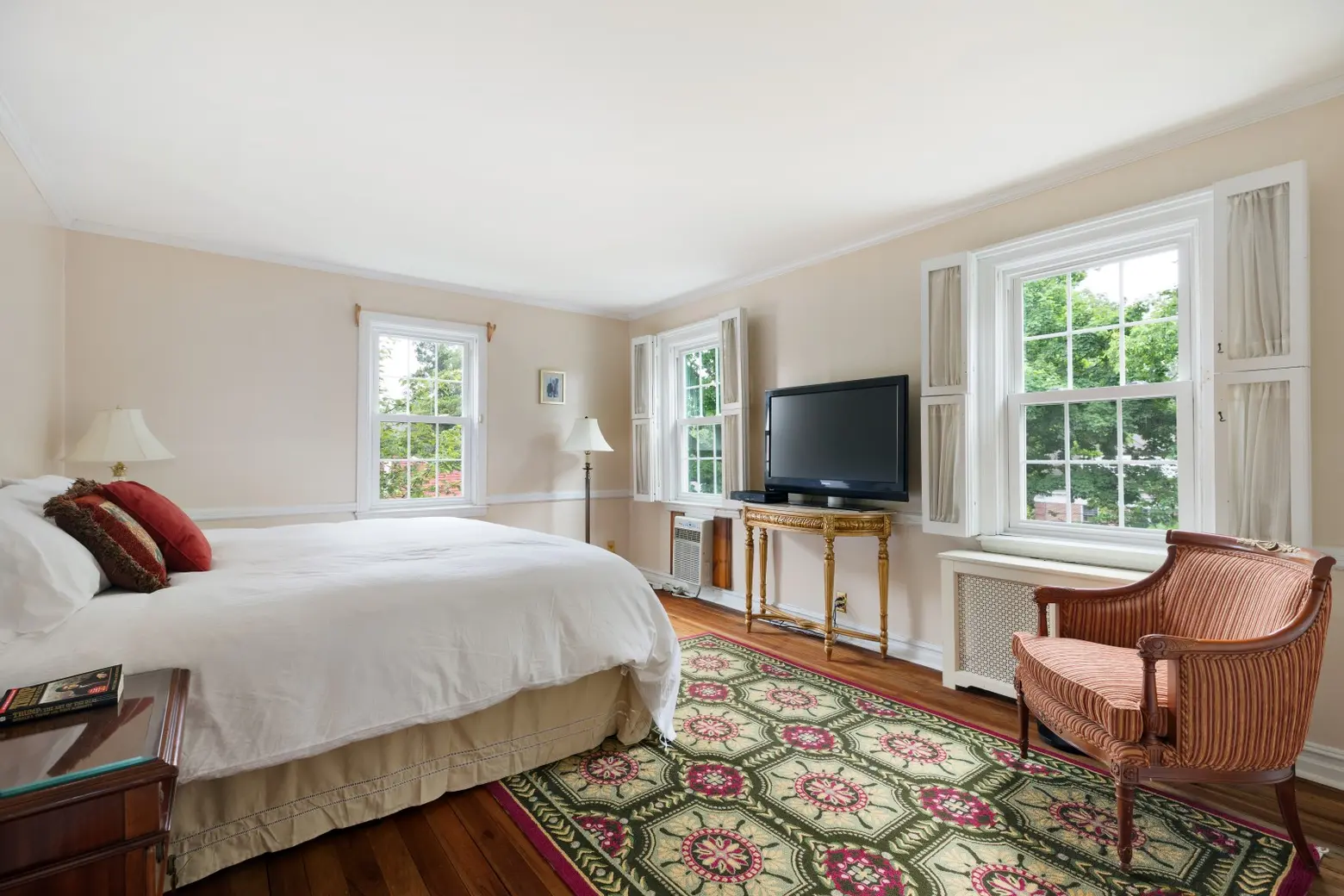 Images courtesy of Paramount Realty USA
In 1940, Fred Trump built the modest, yellow home, where the family would live for the first four years of the president's life. The home, which appears to need some serious upgrades, features mahogany floors, a screened-in patio, a finished basement, and a driveway leading to a two-car garage.
The current owner also decked out the property with Trump memorabilia, including a life-size cut out of POTUS, framed photos of Trump, and a copy of The Art of the Deal.
"It's really going to be interesting to see how value plays out here," Haghani told 6sqft in 2019 in an email. "It almost feels like value is directly related to how people feel about the President." Donald Trump received just 22.6 percent of New York City votes in the 2020 presidential election.
Editor's Note: This story was originally published on November 18, 2019, and has been updated with new information. 
RELATED: