Trump's childhood home heads back to the auction block after failing to find a $2.9M buyer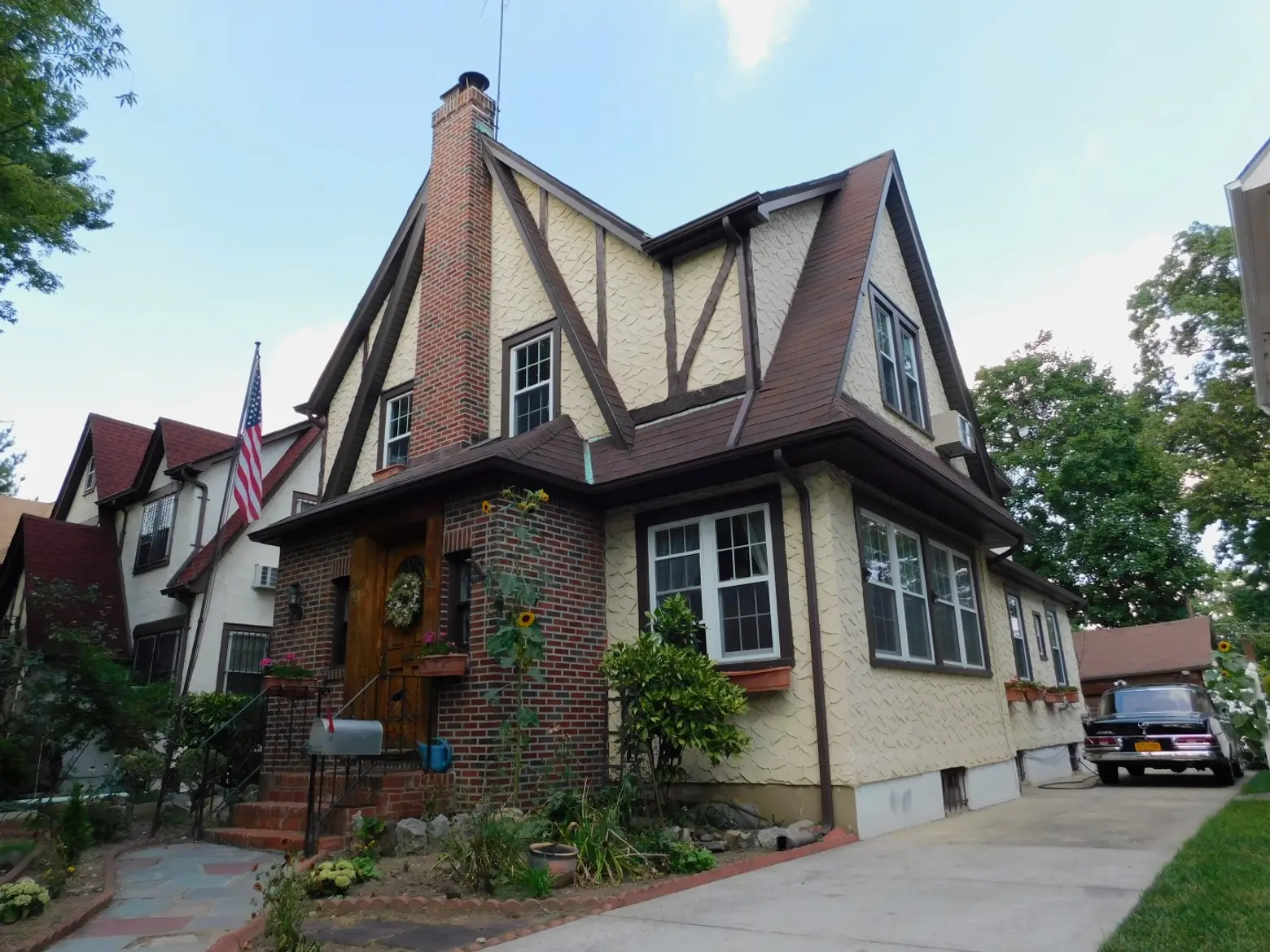 Images courtesy of Paramount Realty USA
President Donald Trump's boyhood home in Jamacia Estates is headed to auction after spending 19 days on the market last February for $2.9 million, the New York Times reports. The home is no longer owned by Trump or his organization; the current owner bought the property in 2017 for $2.14 million anonymously via Trump Birth House LLC. The unassuming five-bedroom Tudor has since been used as an Airbnb rental, and it was briefly rented by refugees via anti-poverty organization Oxfam to bring attention to the refugee crisis during the 2017 UN General Assembly.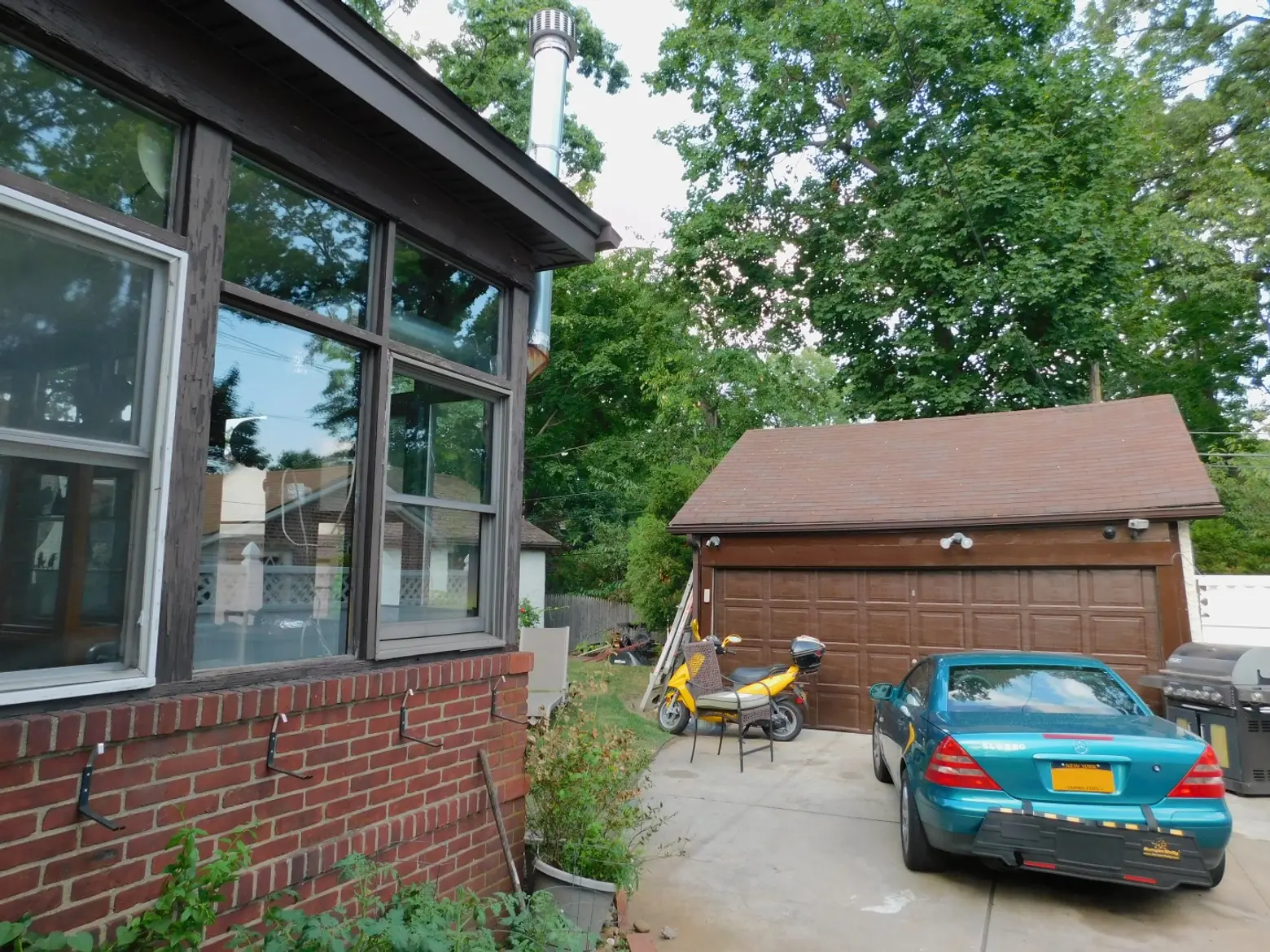 Donald Trump's father, Fred C. Trump, built the pale yellow Tudor-style home in 1940, but the family later moved to a larger home nearby on Midland Parkway. The house features mahogany floors, a fireplace in the living room, screened-in patio, finished basement with a bedroom suite, and a five-car driveway leading to a two-car garage.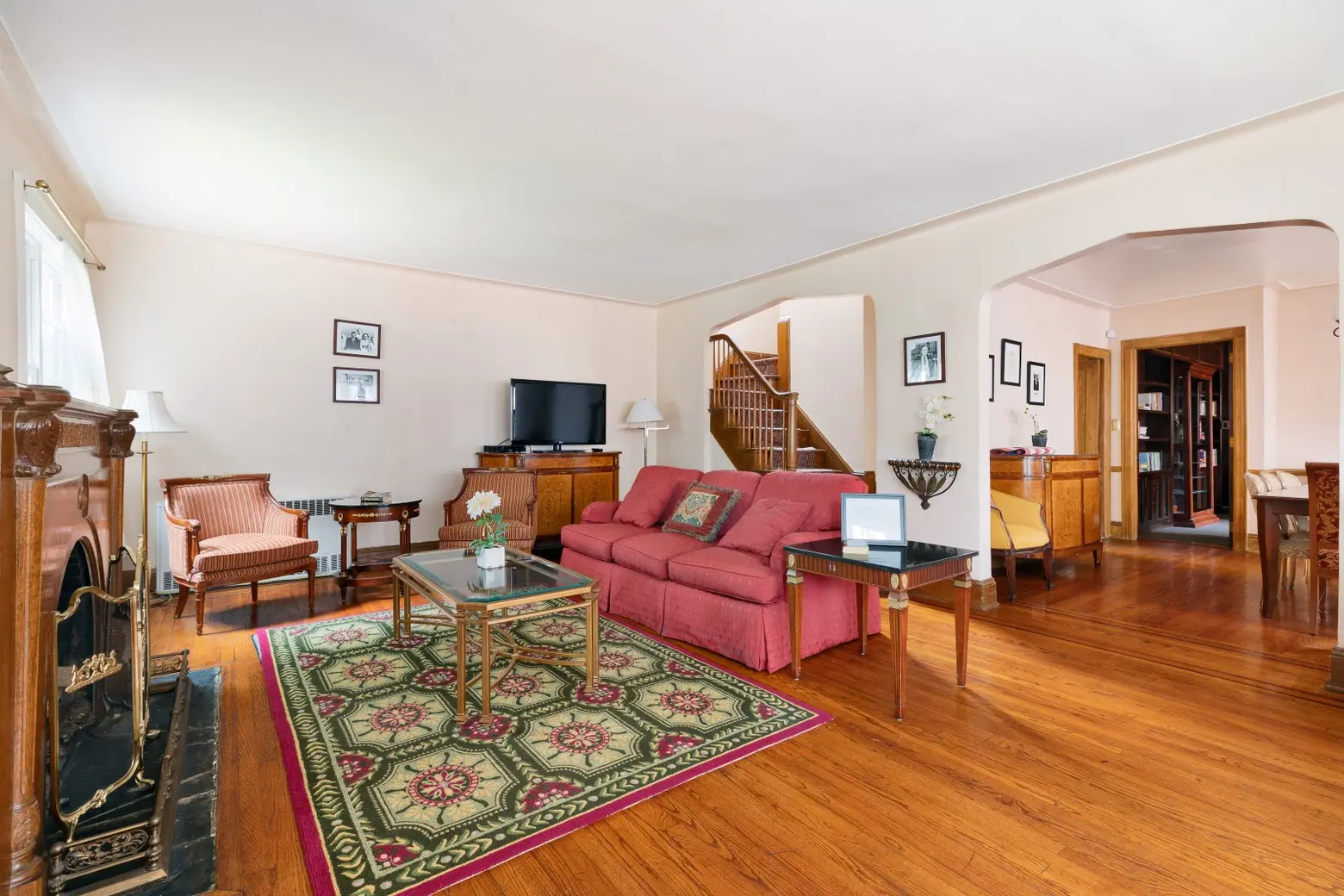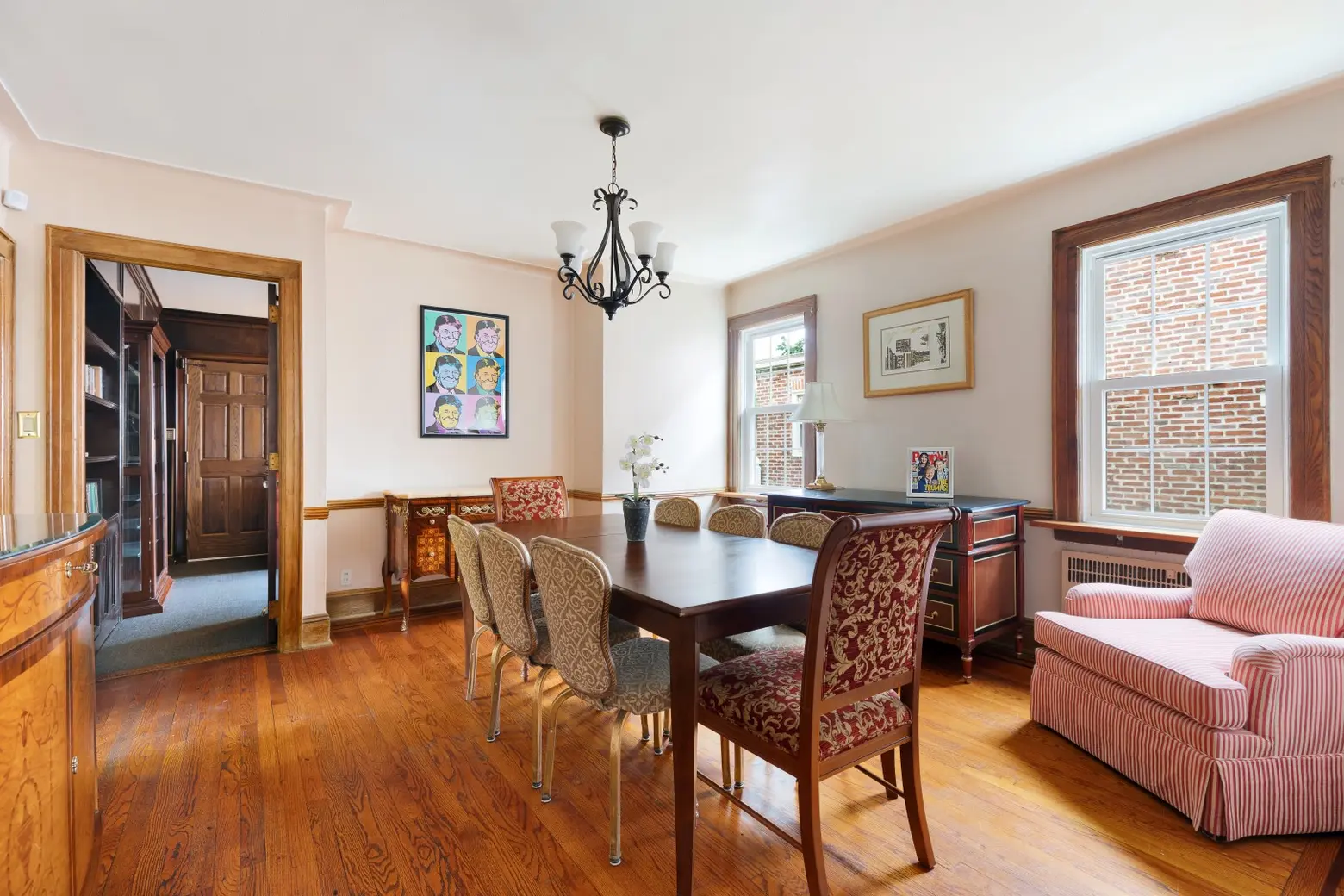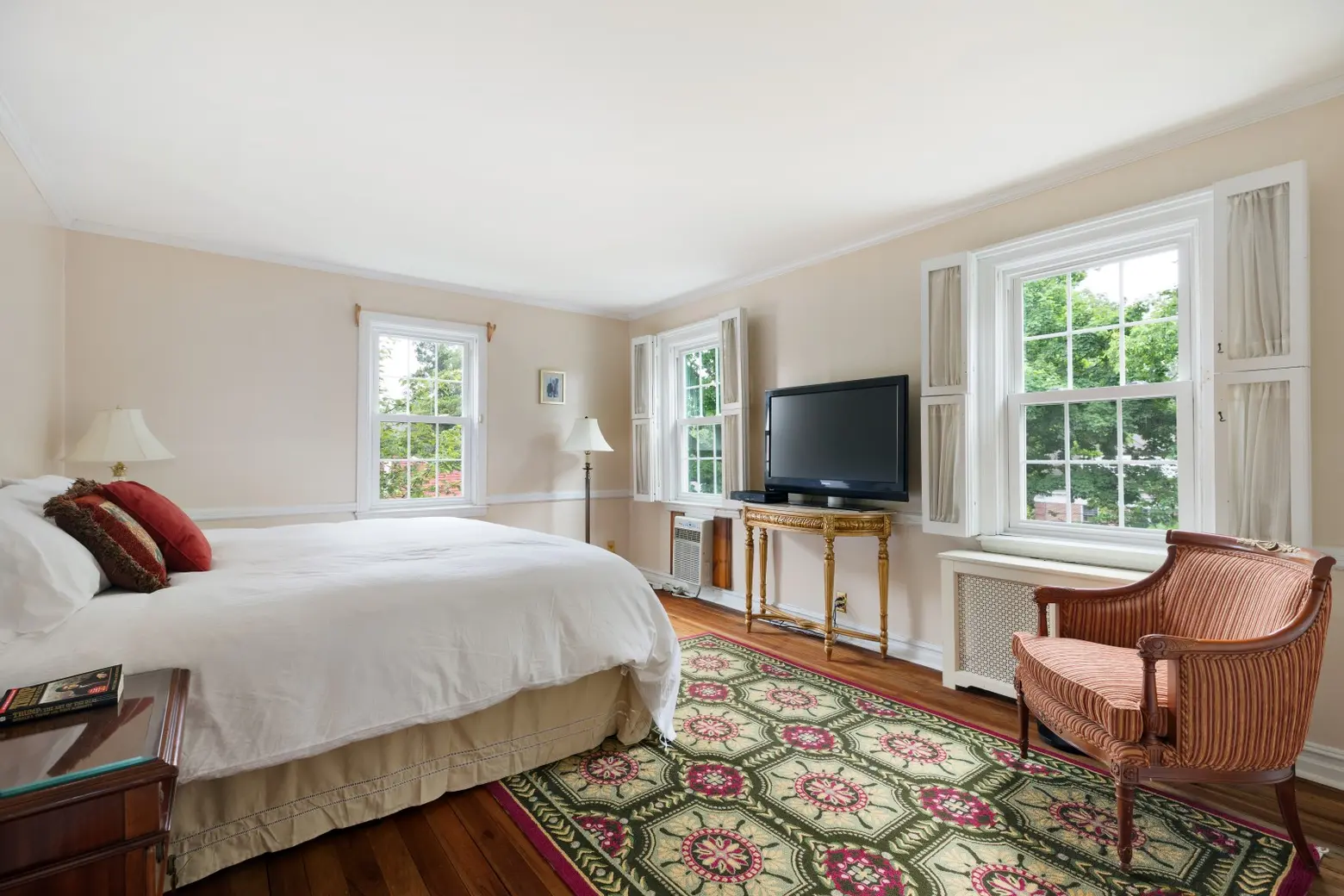 The house was purchased by Manhattan real estate developer Michael Davis for $1.4 million in 2016 from a couple who had owned it since 2008. A month later, Davis sold the home at auction for twice what he paid, about $2.14 million, with the transaction facilitated by Michael Tang, a lawyer who specializes in real estate deals made by Chinese buyers.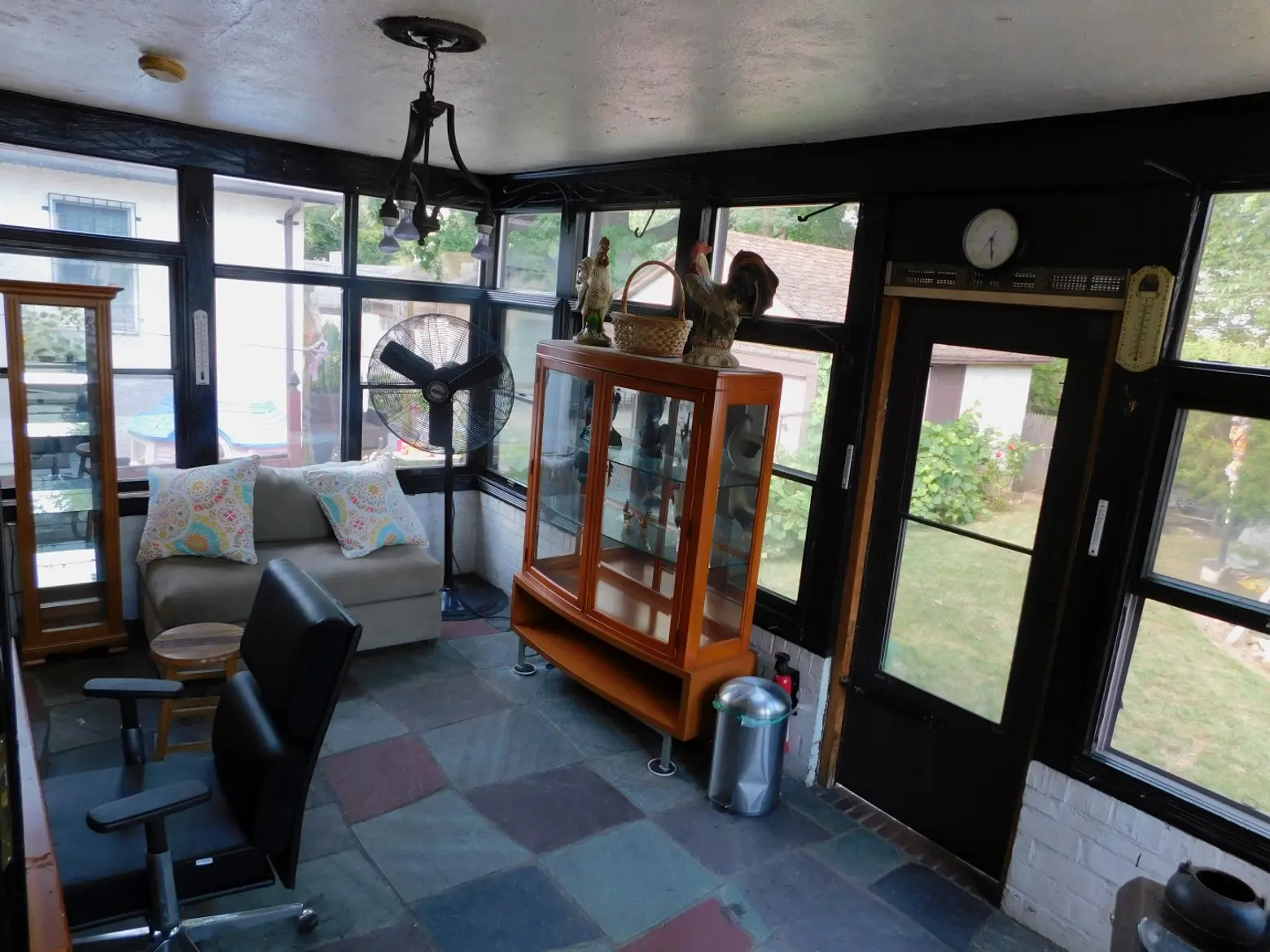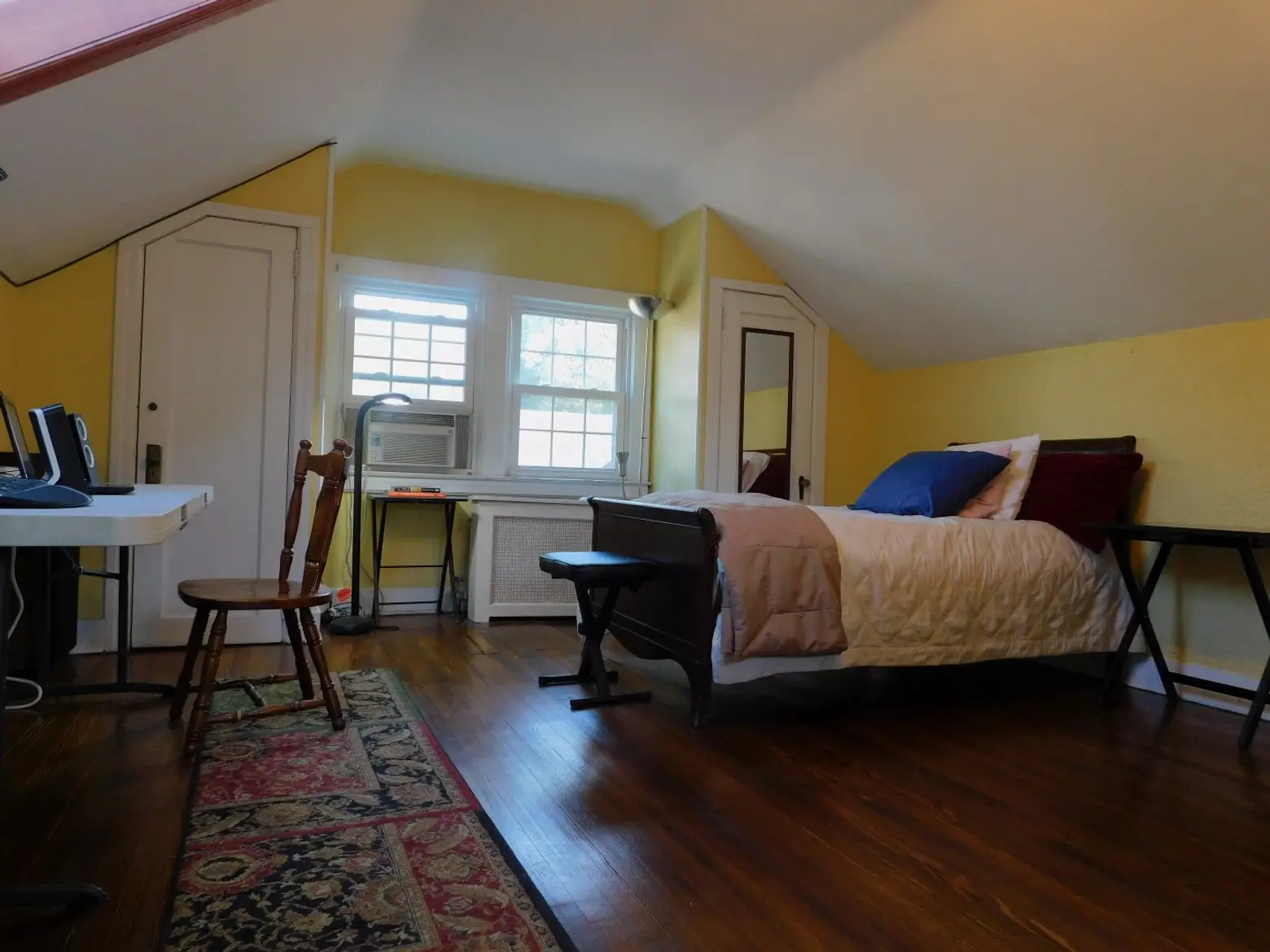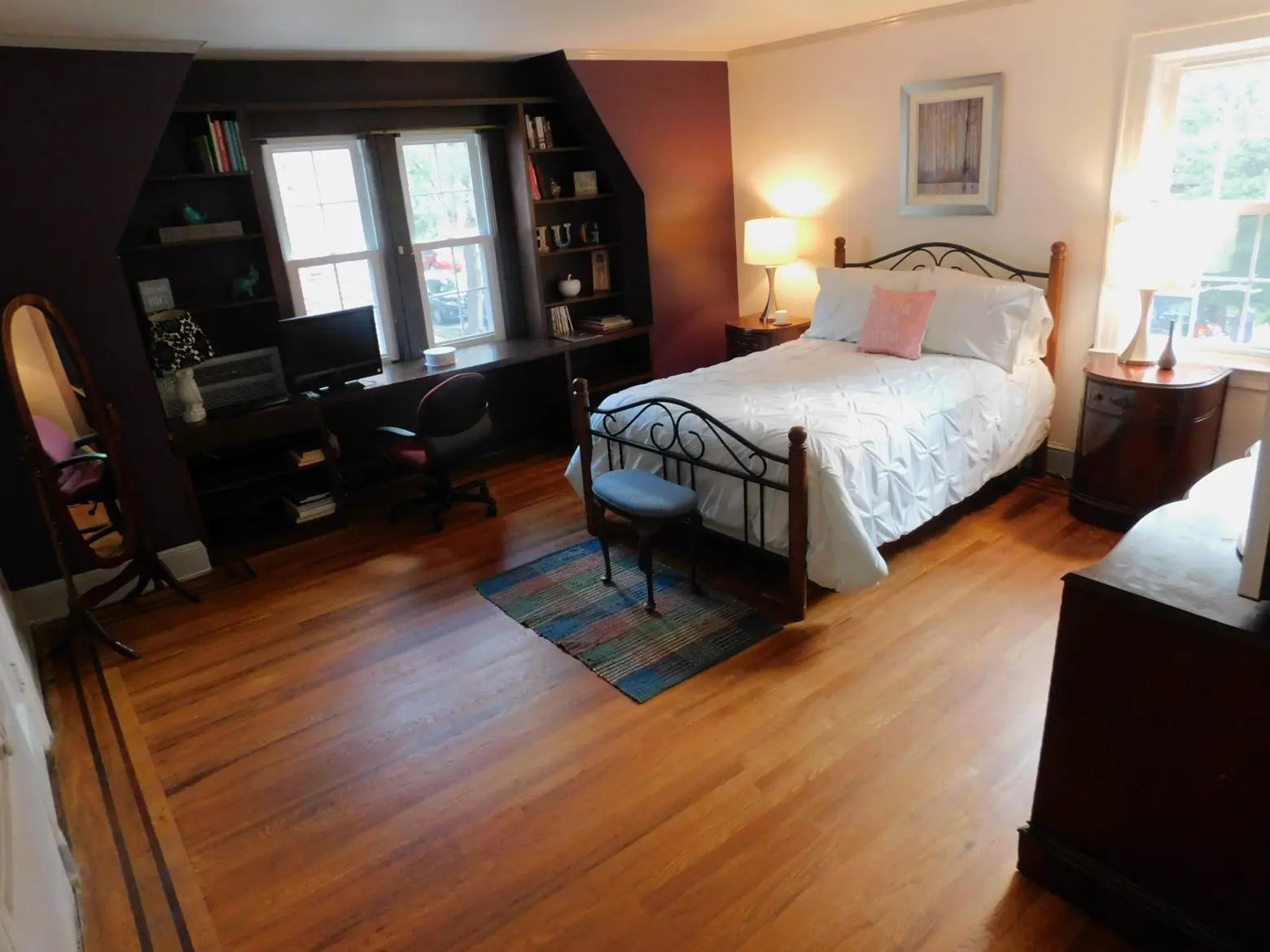 The new owner put the house on the rental market for more than $3,500 per month, as 6sqft reported in June 2017. The home then enjoyed a run on Airbnb for $725 per night. The property made news again in 2017 during the United Nations General Assembly. A group of refugees rented out the property through Airbnb as a way to express concern over the president's travel ban.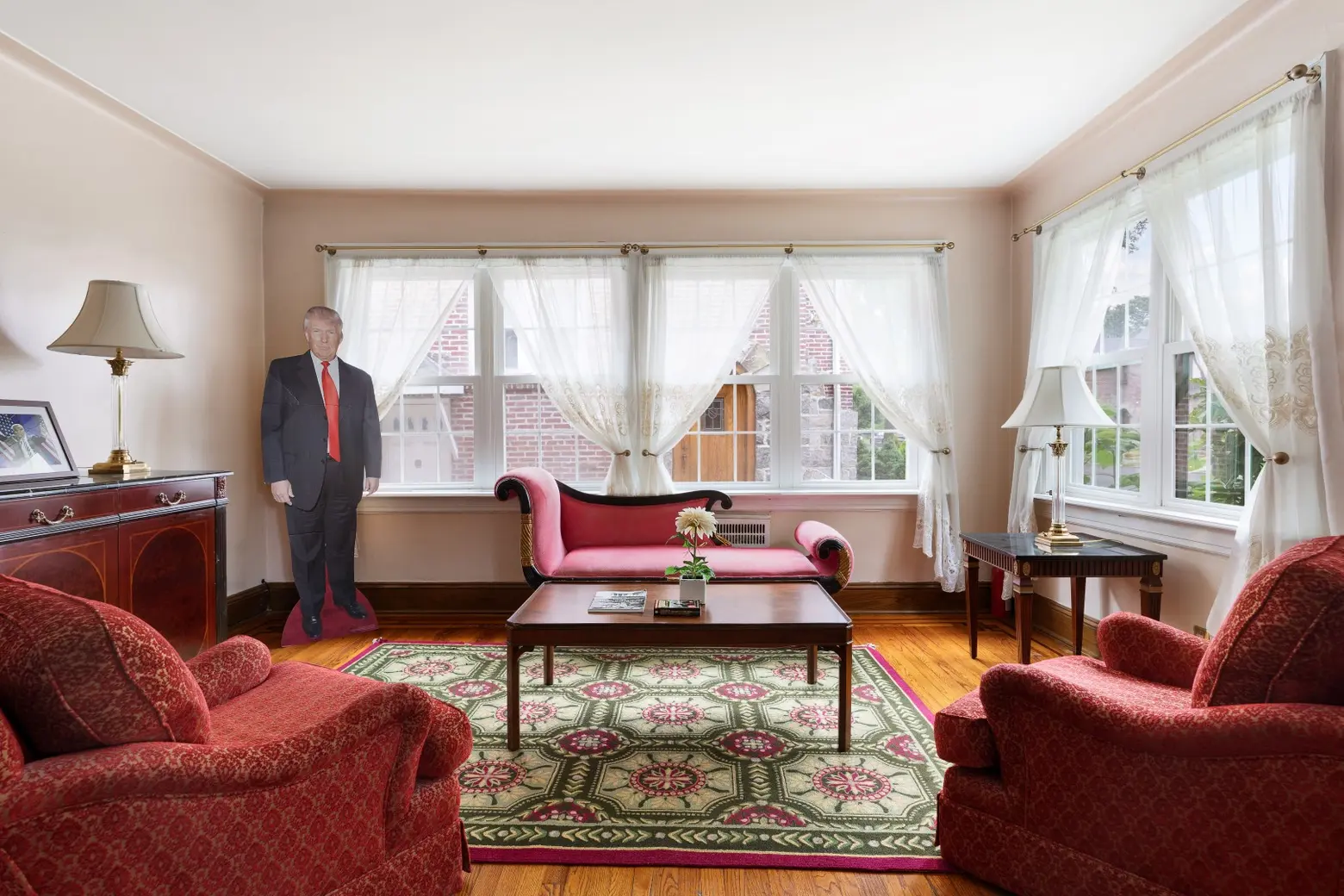 In February of this year the property was listed for $2.9 million, with staging that included framed photos of Trump, a copy of "The Art of the Deal," and a life-size cut out of the Queens native in the living room. The listing was taken off the market 10 days later due to an overwhelming media response, and auction company Paramount Realty USA, who had handled the previous sale, was brought in as a partner in the sale with Compass. Company owner Misha Haghani said of the property, "It's really going to be interesting to see how value plays out here. It almost feels like value is directly related to how people feel about the President."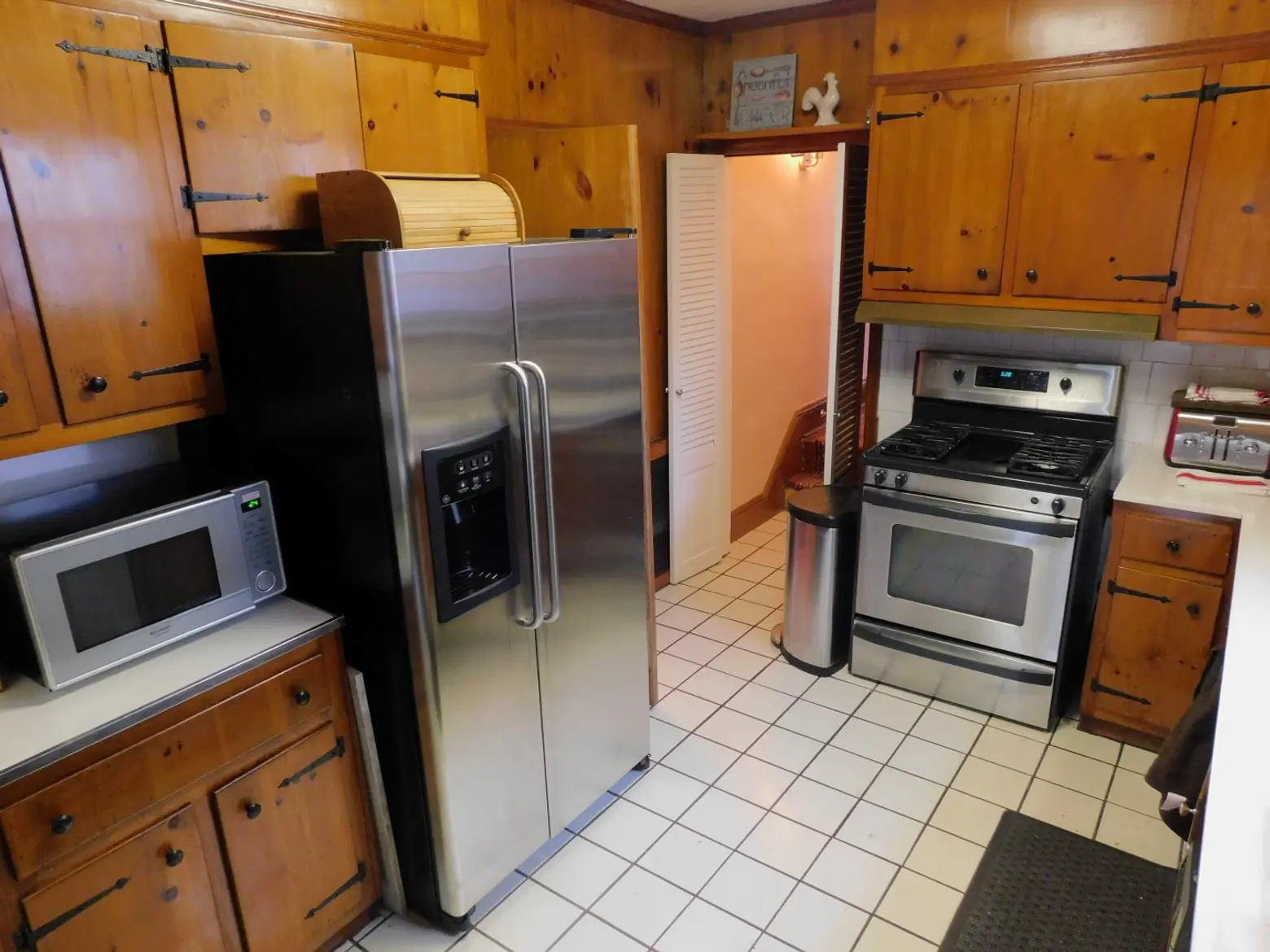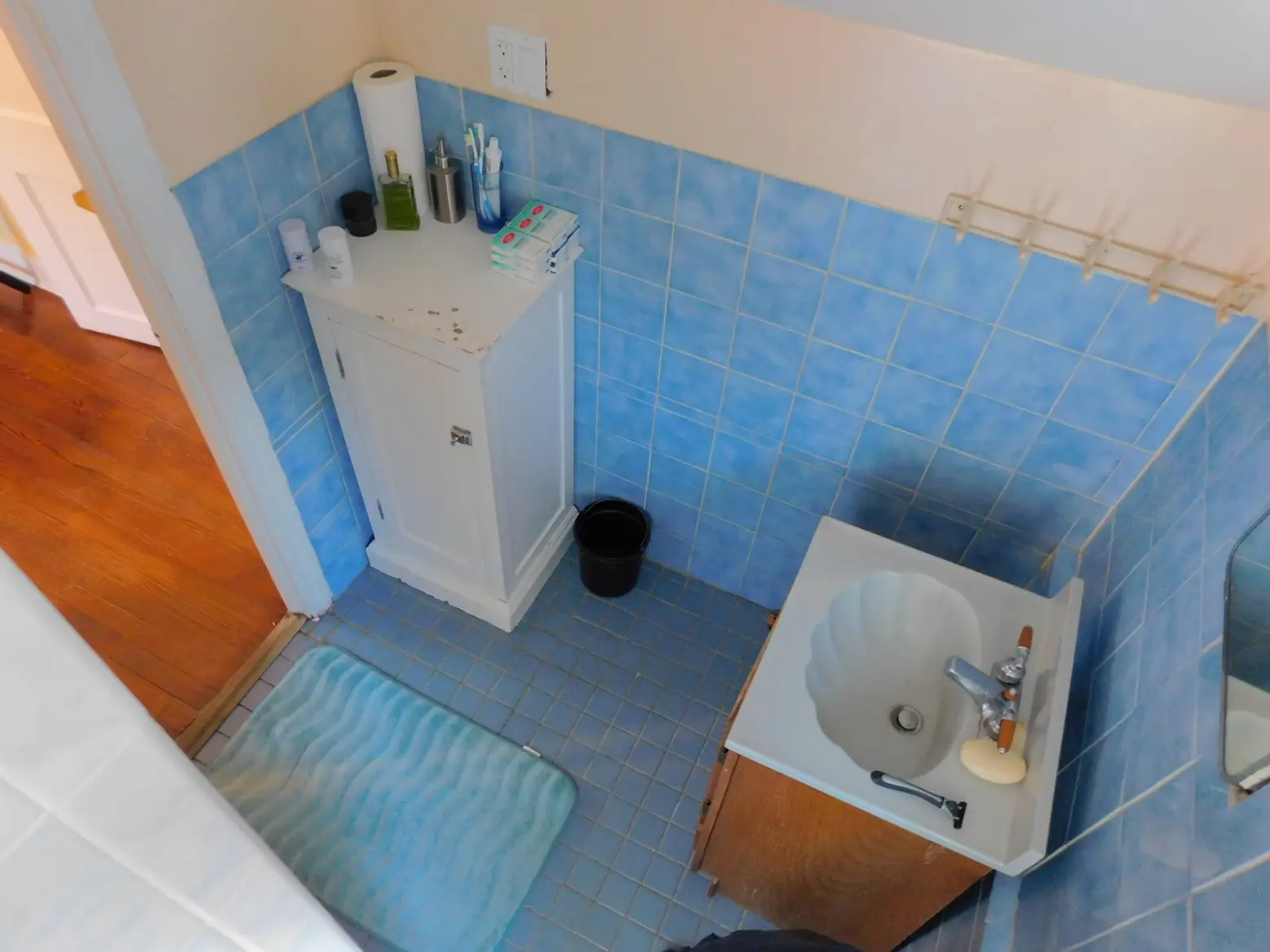 The home's kitchen could use an update. And a Times reporter who stayed in the home during its Airbnb run noted that that two toilets "kept running unless you jiggled the handle."
The auction will end on November 14, after qualified bidders submit written offers and a refundable 10 percent deposit. An undisclosed reserve price means the seller can choose not to sell below that priced. No starting bid will be announced.
[Via NYTimes]
RELATED:
Images courtesy of Paramount Realty USA.