Win tickets to a 6sqft and Untapped Cities' tour of Woods Bagot's architecture studio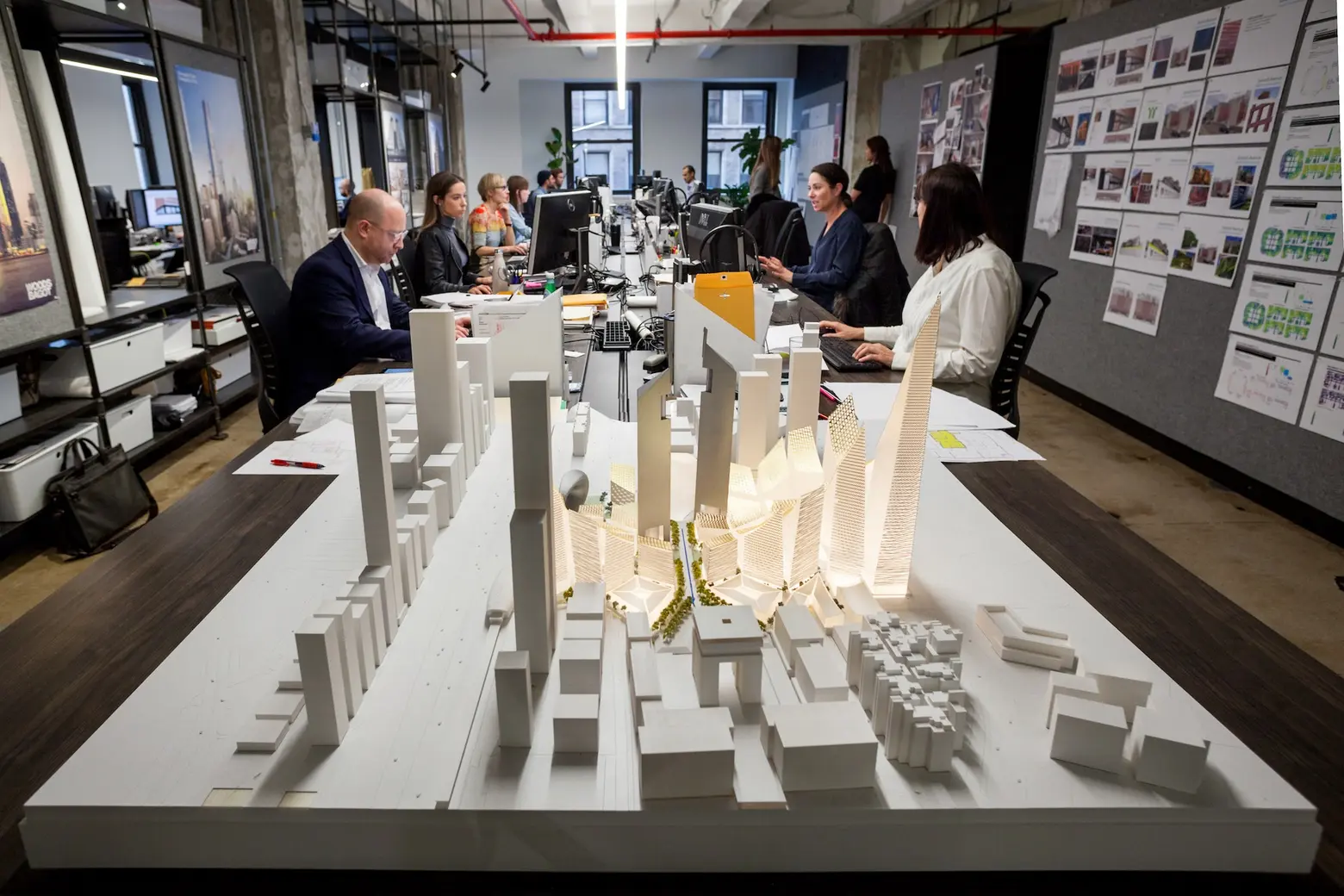 Photo by James and Karla Murray exclusively for 6sqft
When designing new workspace in the Financial District, architecture firm Woods Bagot knew they wanted to incorporate a sense of New York City grit. The studio's raw interiors, which look convincingly original, black and white palette, exposed pipes and cracked concrete floors help pull off this aesthetic, while the use of technology and communal space keep things modern. As part of a partnership between 6sqft and Untapped Cities, you can take a behind-the-scenes tour of Woods Bagot studios, the firm behind Union Crossing in the South Bronx and mixed-use tower The Amberly in Downtown Brooklyn. Led by architect Sorrel Anderson, the tour offers lovers of architecture and city planning a chance to learn about the studio's design, test out a virtual reality experience, and ask questions at the end of the evening. Below, enter our raffle for a chance to win two tickets to the tour.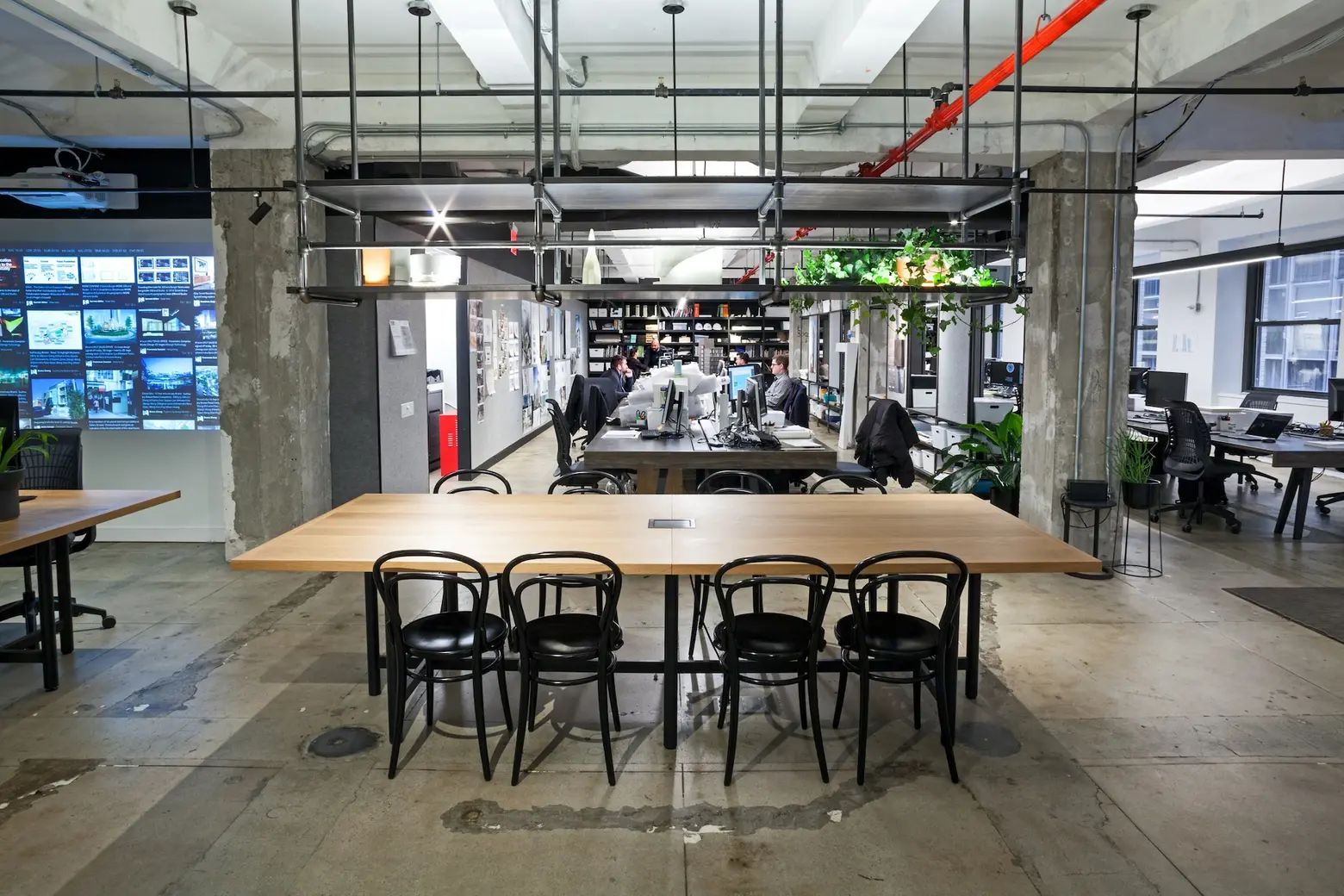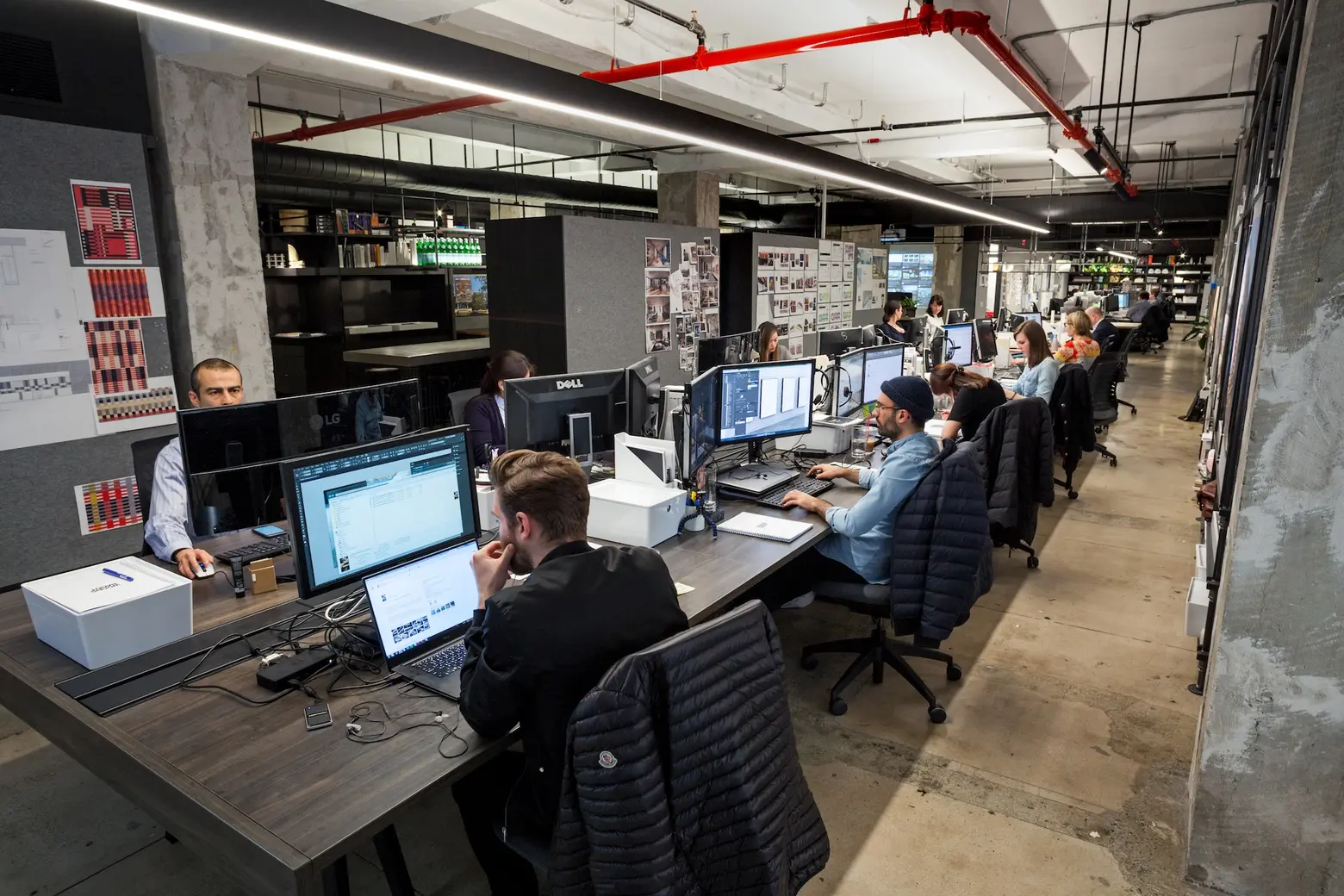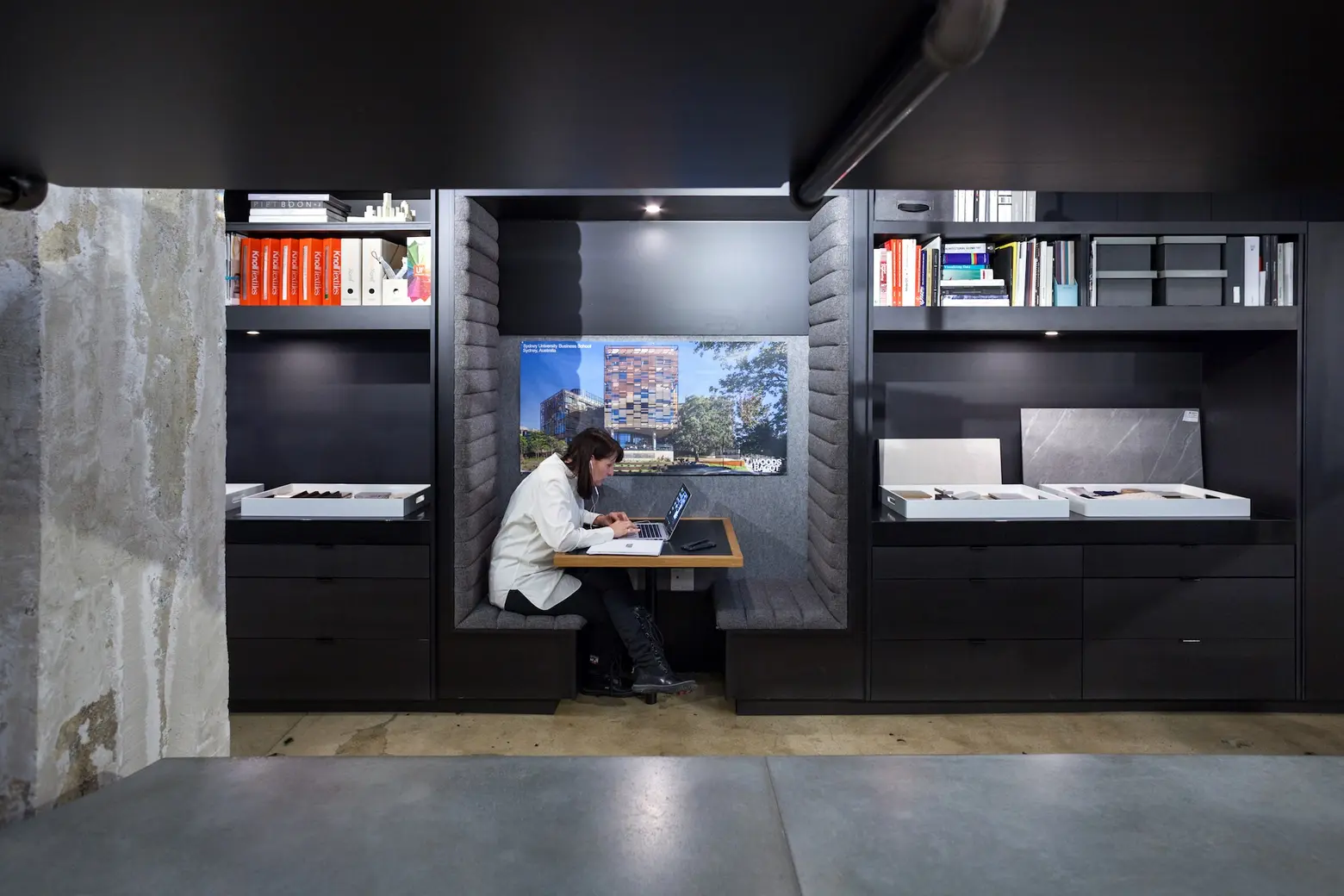 Photos by James and Karla Murray exclusively for 6sqft
The tour will be held on Wednesday, December 4 from 6 p.m. to 7 p.m.
The raffle closes at 12 p.m. on Friday, November 22 and we'll contact the winners then!
Can't make it or want a sneak peek? Check out our "Where I Work" tour of Woods Bagot here >>