Vote for your favorite large-scale can sculpture during 30th annual 'Canstruction' contest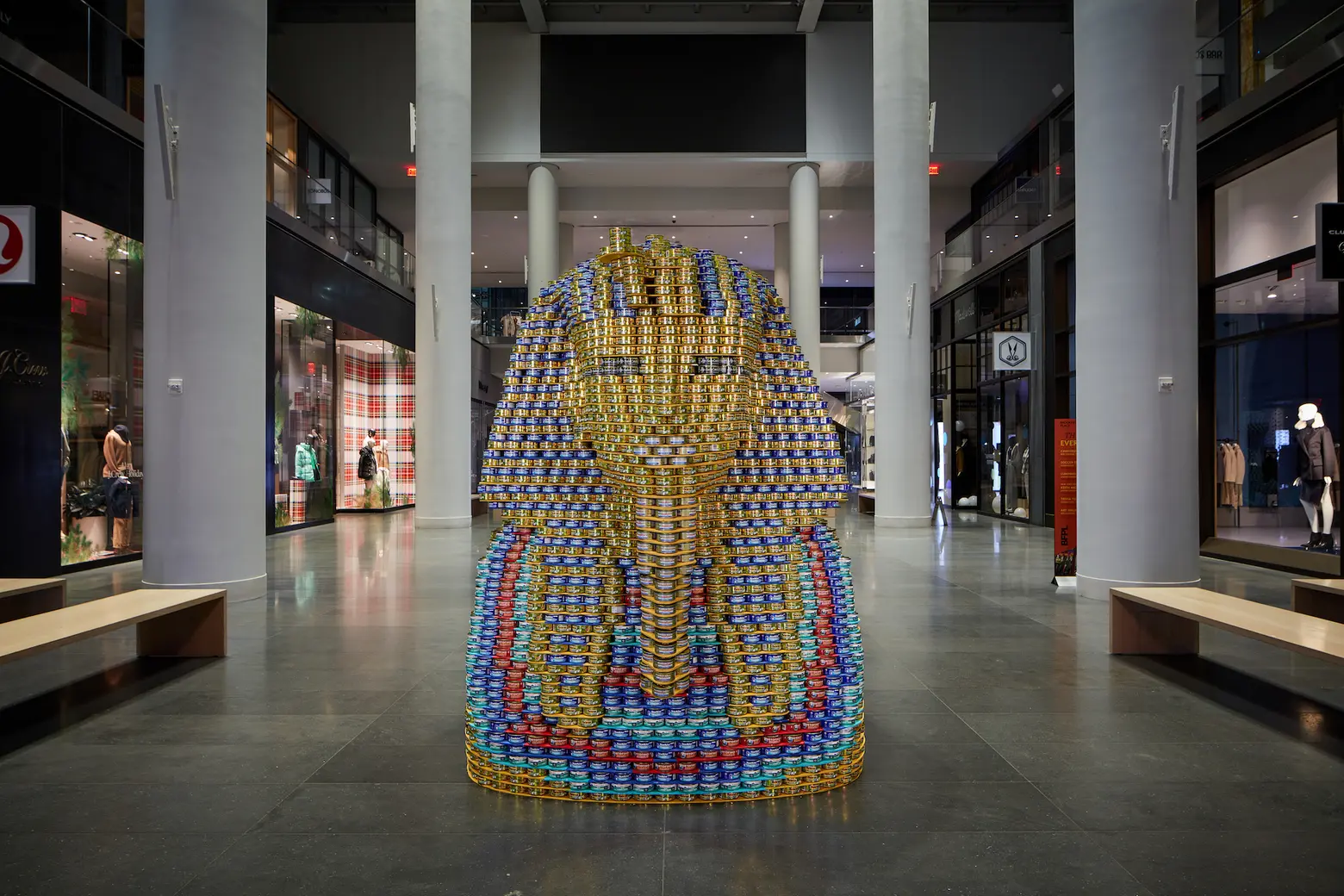 All images courtesy of Ashok Sinha
The annual competition that brings together architects, engineers, and contractors for a good cause is back for its 30th year. "Canstruction" asks teams to design and build intricate, large-scale sculptures made of unopened food cans, with all of the cans donated to City Harvest, the city's largest food rescue organization, and distributed to food pantries following the contest. Held at Brookfield Place in the Financial District, the event is free and open to the public. The competition runs through November 14 from 10 a.m. to 8 p.m. daily. Vote for your favorite can sculpture here.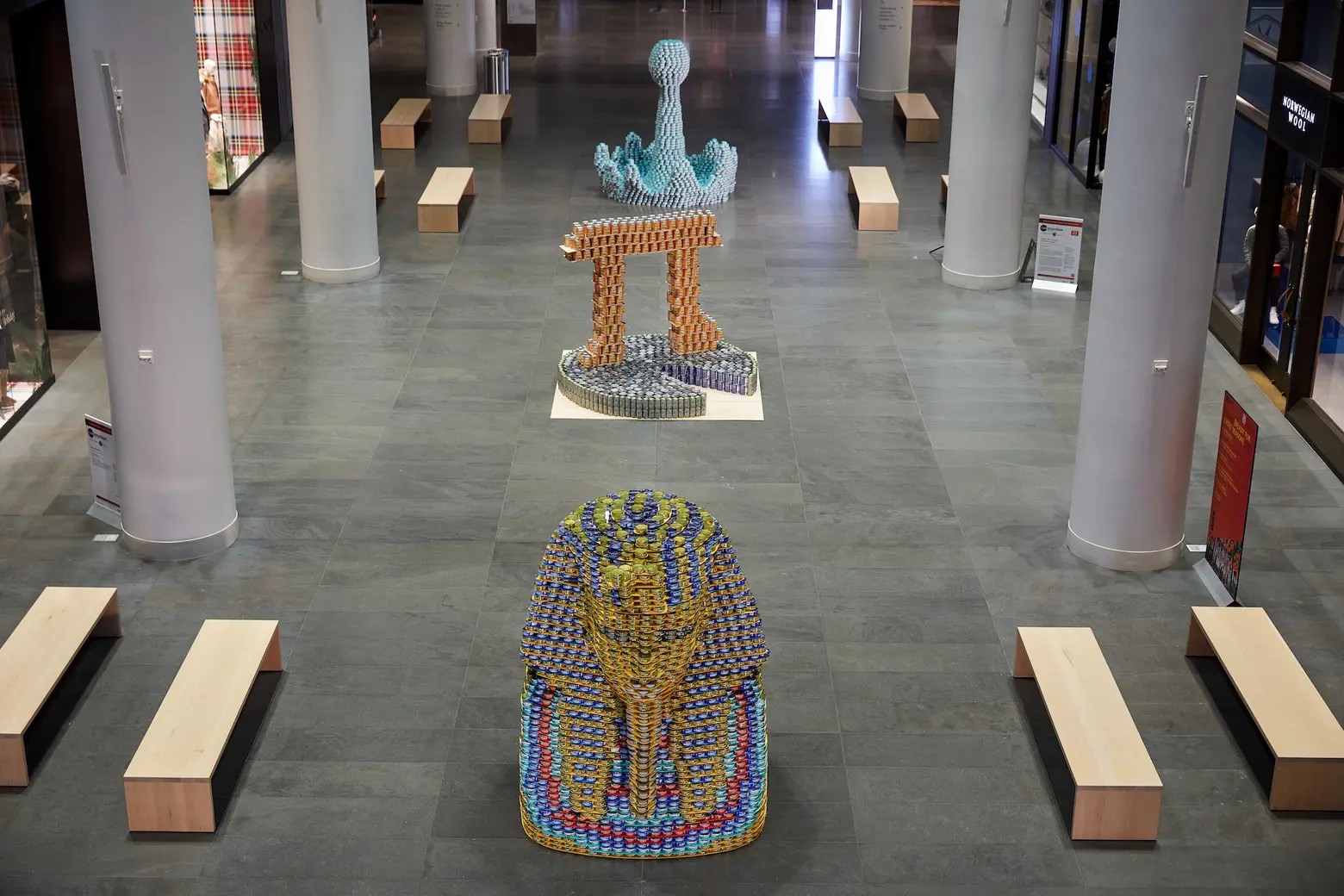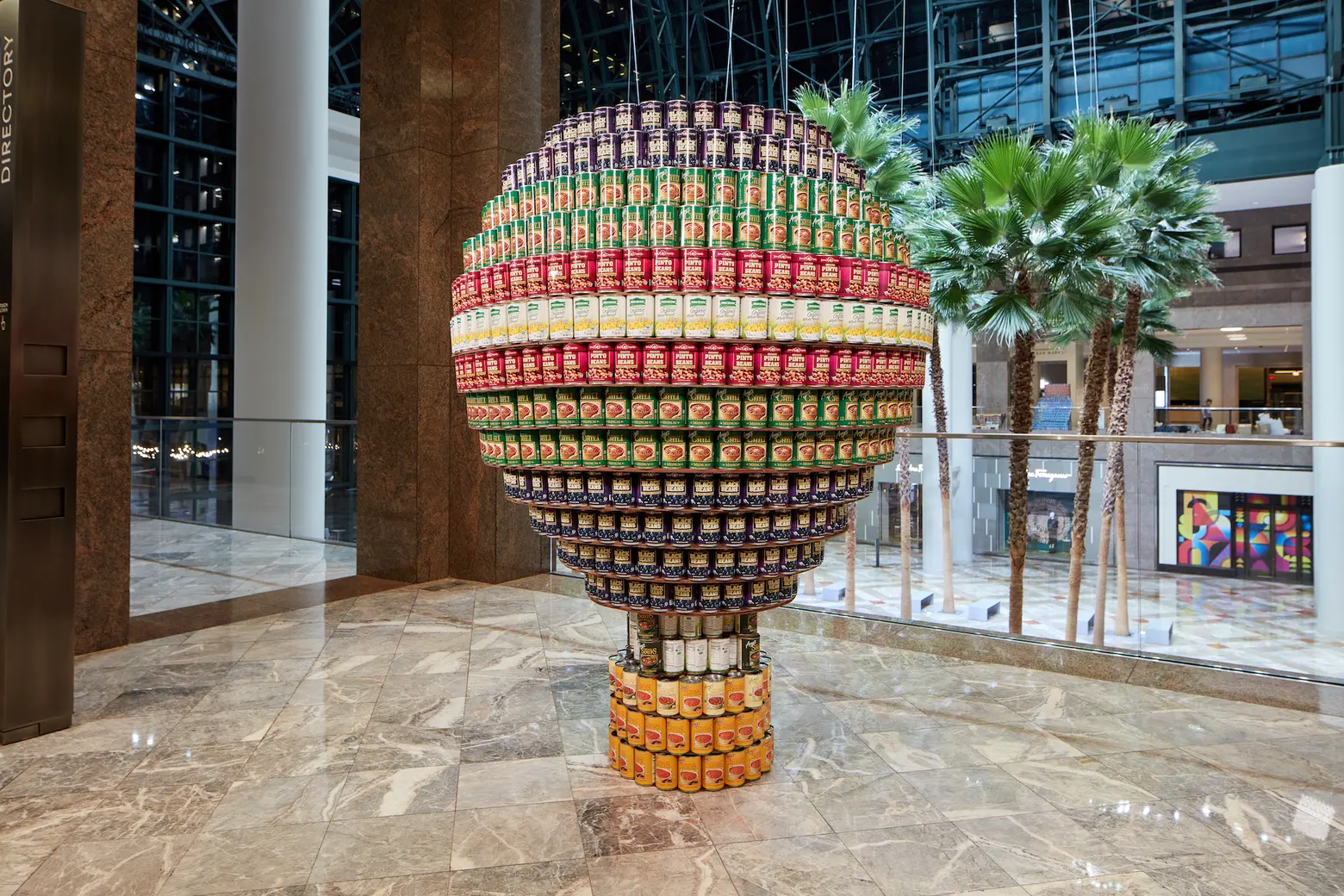 Hosted by Art Brookfield, this year's competition will see 20 teams compete to build the best sculpture. A panel of judges will select winners for the following categories: Best Original Design, Best Use of Labels, Structural Ingenuity, Best Meal, and two honorable mentions.
Canstruction is held in partnership with City Harvest, which will continue its tradition of donating all of the food cans used during the event to food pantries at the end of the competition. Every year, Canstruction results in the largest annual single donation of canned food to City Harvest.
"Brookfield Place is elated to once again host Canstruction and celebrate our 15th year working alongside the organization," Elysa Marden, senior vice president of Arts Brookfield for Brookfield Properties, said.
"As one of New York City's most celebrated destinations, Brookfield Place is honored to give back to the local community through a creative initiative like Canstruction that helps work to close the gap of food insecurity in the greater New York City area."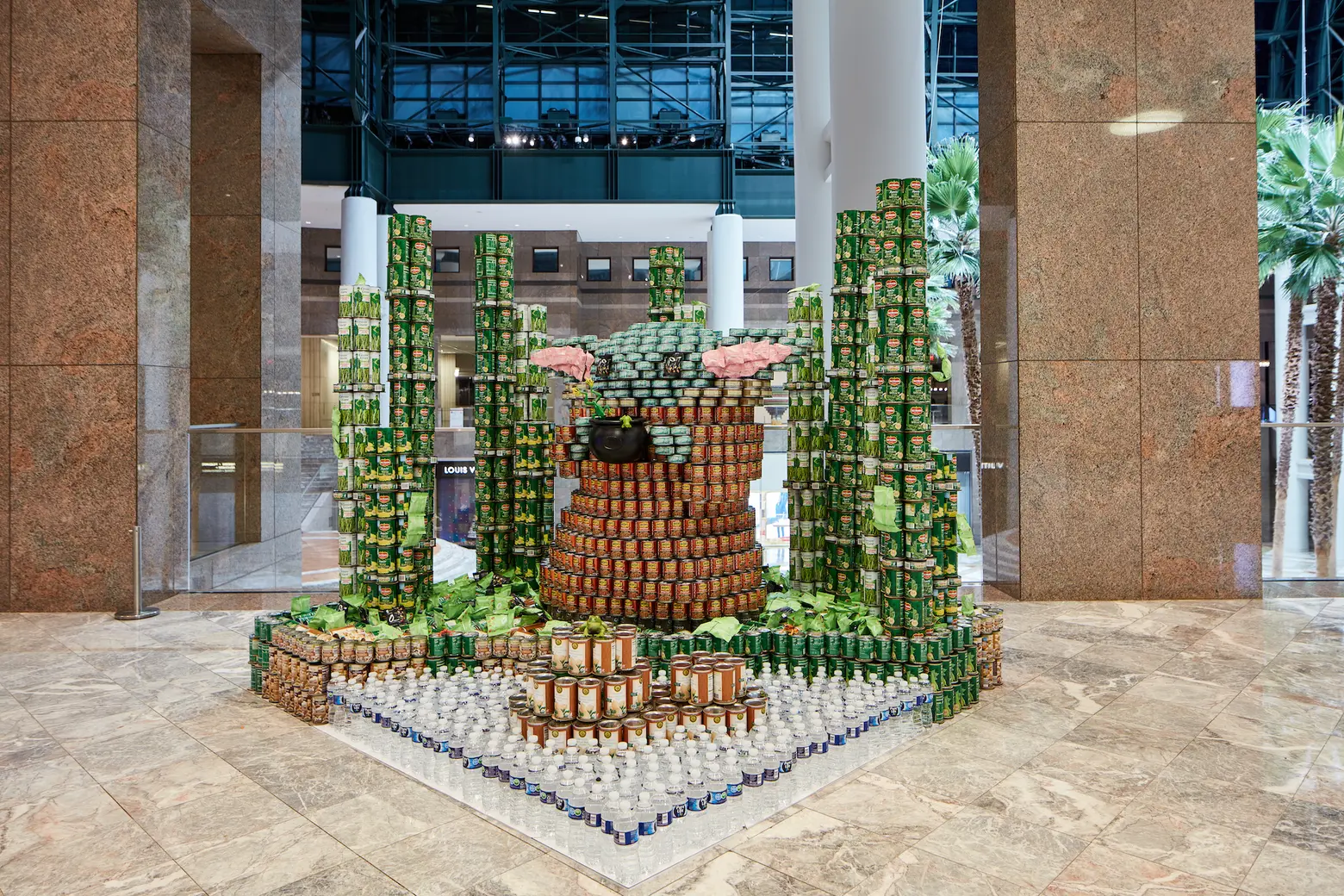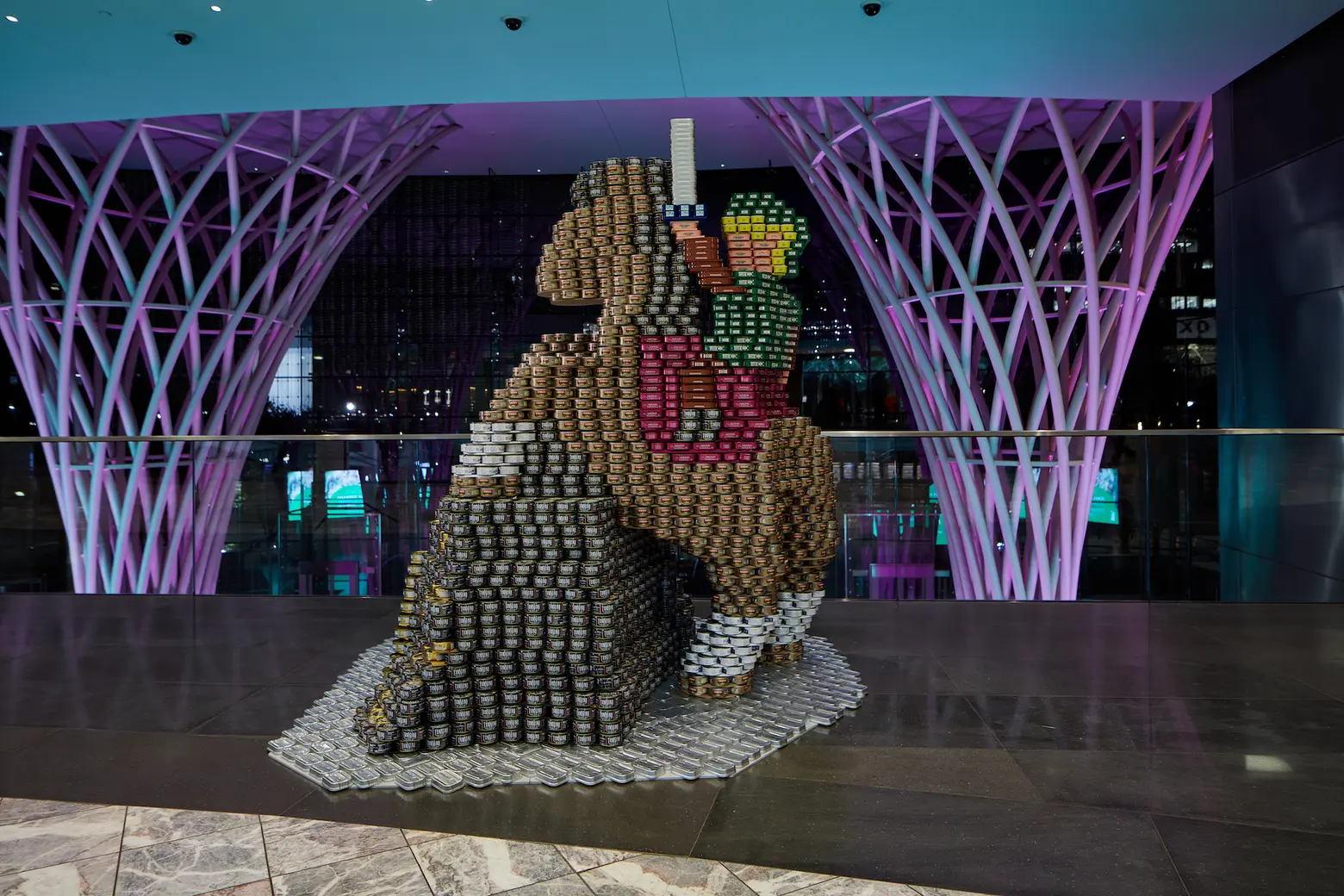 Jurors include Eitan Bernath and Anito Lo, City Harvest Food Council members, Tara Cox, Managing Editor at Real Simple Magazine, and John G. Duffy, a member of the Board of Directors at the Adam J. Lewis Academy.
The remaining Canstruction dates go as follows:
November 9: Judging day
November 14: Canstruction closes at 6 p.m.
Visitors are welcome to drop off additional cans of non-perishable foods for donation on the second floor of Brookfield Place at 230 Vesey Street.
Visitors are also encouraged to cast their vote for the best sculpture. Voting opened on November 3 and can be cast here.
RELATED: