The East Coast's largest Trader Joe's opens at Essex Crossing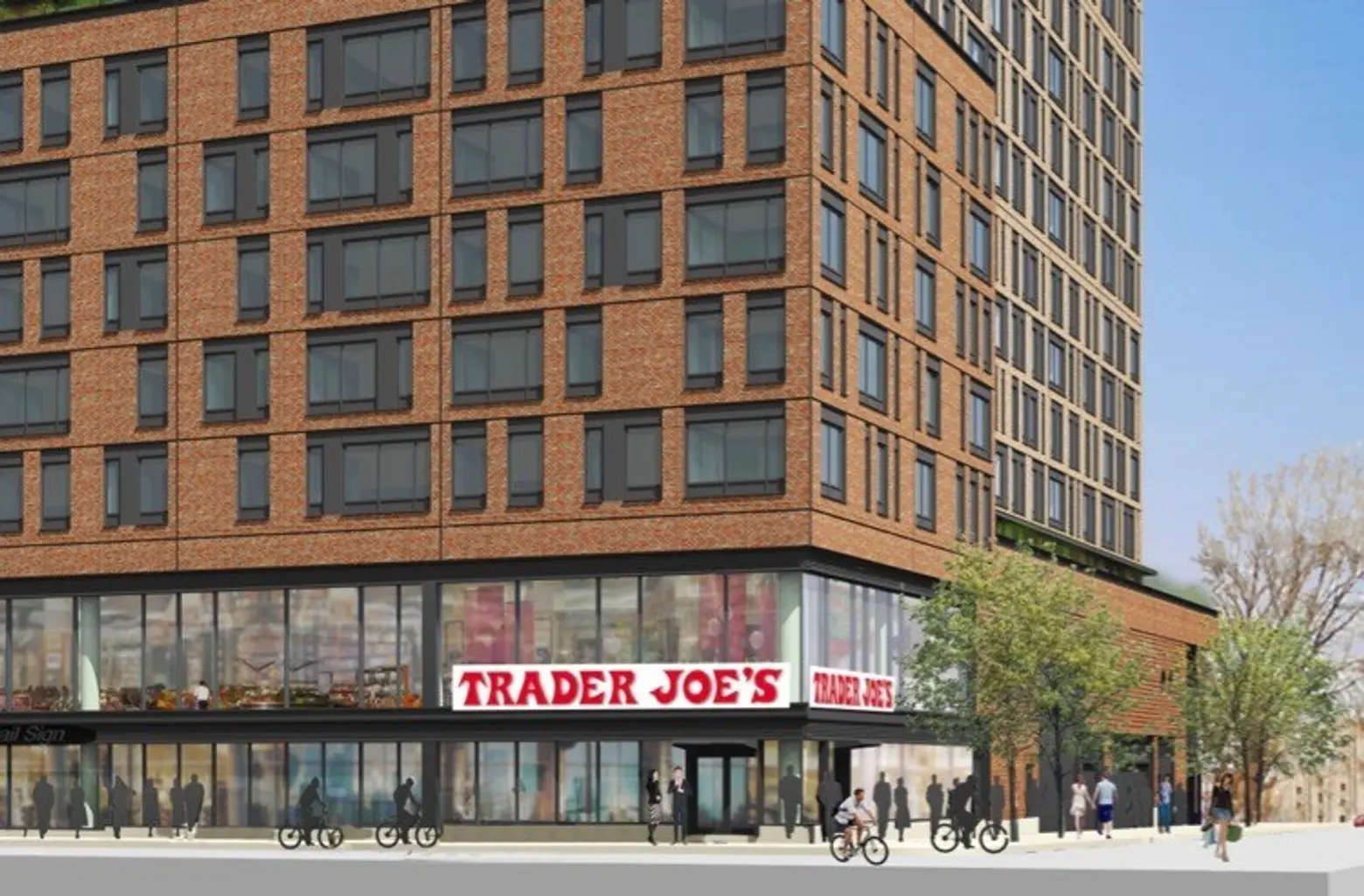 Image courtesy of Trader Joe's.
Yet another Trader Joe's store has landed in New York City; the quirky discount grocery chain's newest location is scheduled to open tomorrow at the new Essex Crossing development on the Lower East Side, Bowery Boogie reports. The new TJ's–the seventh in Manhattan–is located in the lower level of 400 Grand Street, and the 30,000-square-foot emporium is being hailed as the largest one on the Eastern Seaboard.
There will be a ceremonial lei-cutting tomorrow, October 19, at 7:55 A.M. and the festivities will continue throughout the day with live music, food samples and giveaways. The store joins newcomers like the 22,500-square-foot "small format" Target store in the same building, and the less-usual suspect Marshalls, which recently claimed a spot in Ben Shaoul's luxury condo building at 196 Orchard Street.
As 6sqft previously reported, the 1.9 million-square-foot Essex Crossing development is being completed in three phases, with an expected completion date of 2024. The complex will have over 1,000 rental units and condos, a 15,000-square-foot public park, movie theater, medical facility and bowling alley.
[Via Bowery Boogie]
RELATED: