Live above Target in Extell's new East Village rental, from $1,114/month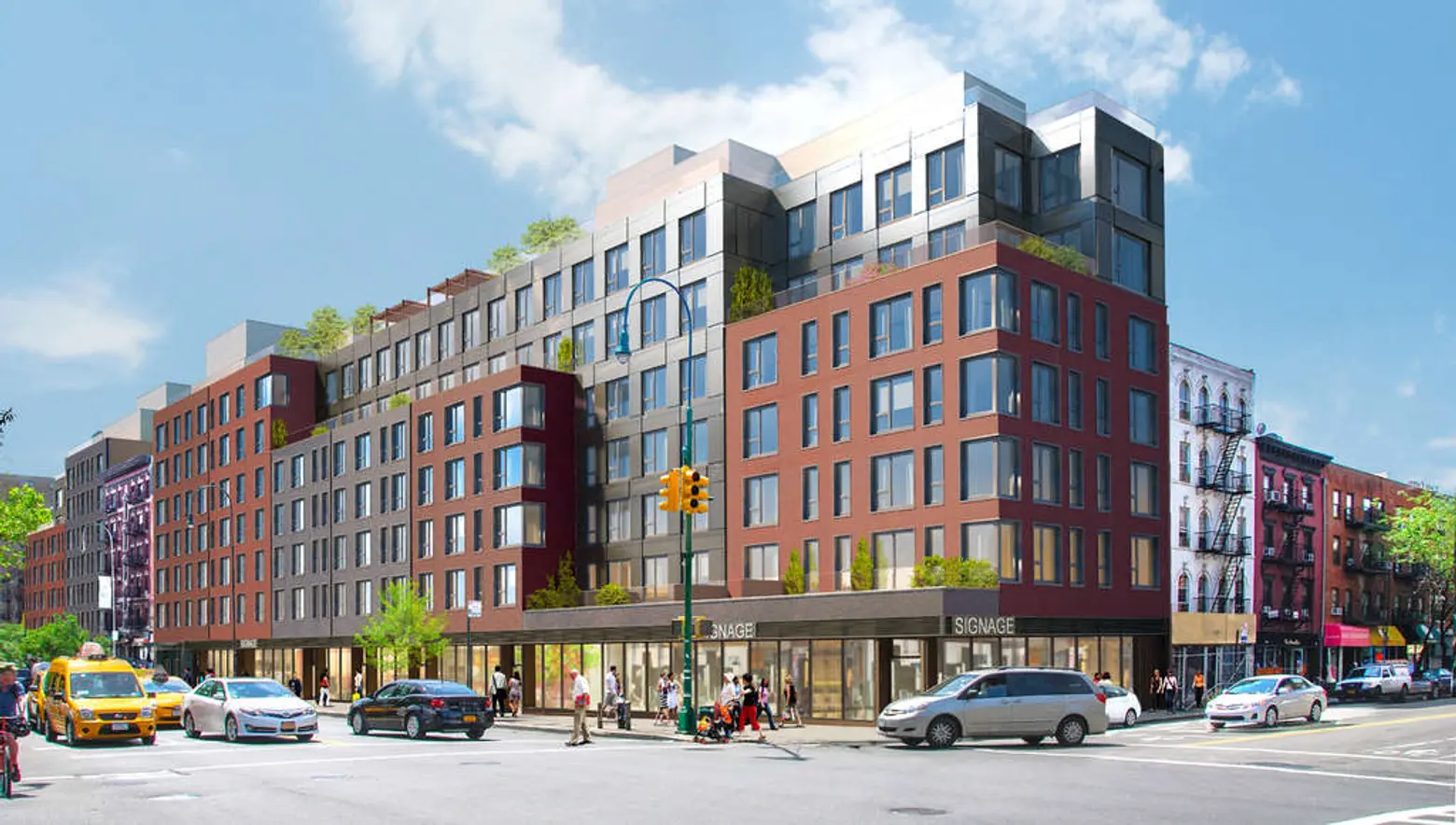 An Extell Development rental building in the East Village is now accepting applications for 50 newly constructed, middle-income units. Not only does the chic building at 524 East 14th Street boast amenities like a fitness center, pool and rooftop deck, it will also have a two-level Target, the chain's first location in the neighborhood. Qualifying New Yorkers earning 70 and 130 percent of the area median income can apply for units ranging from $1,114/studios to $2,733/month two-bedrooms.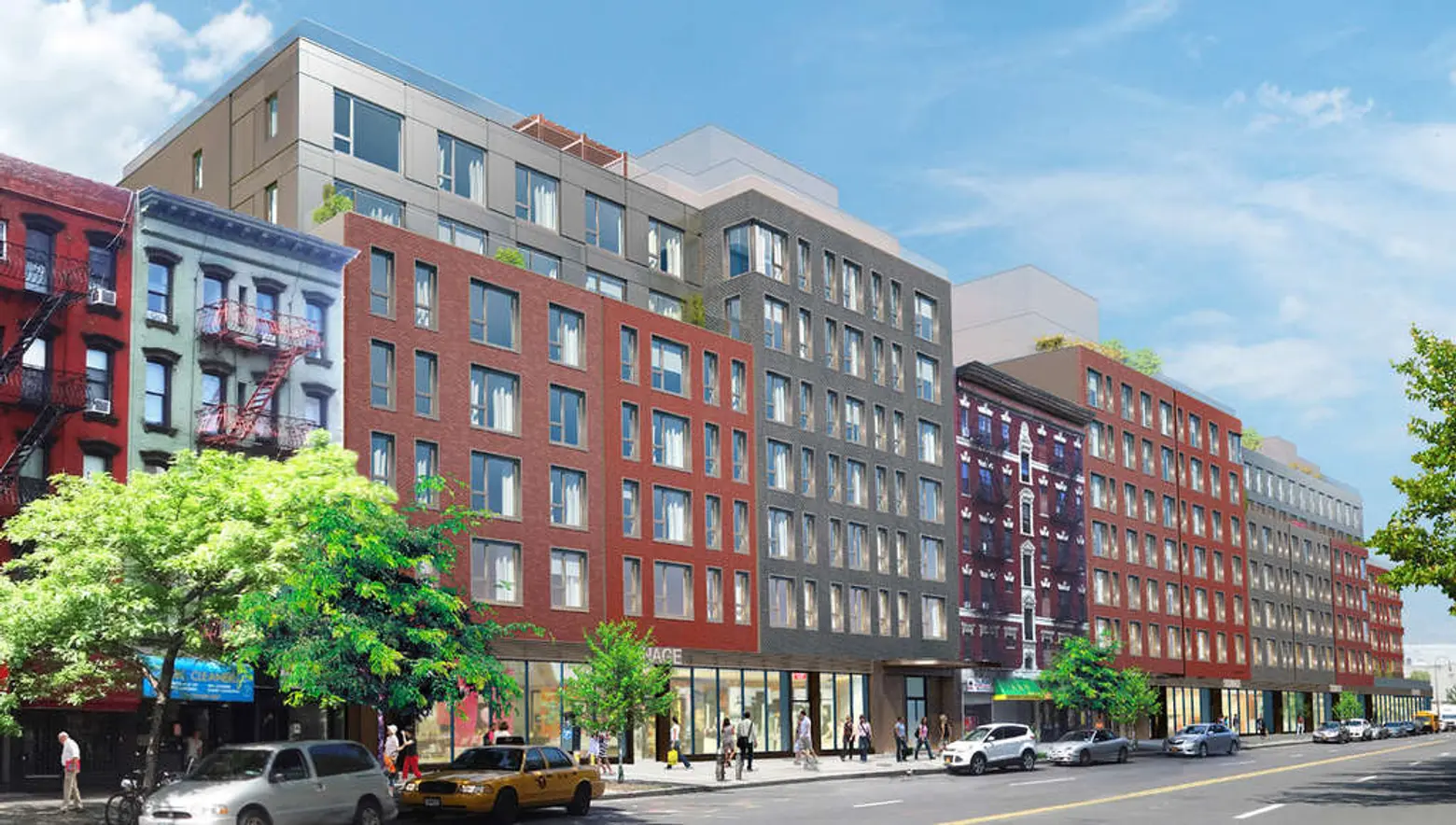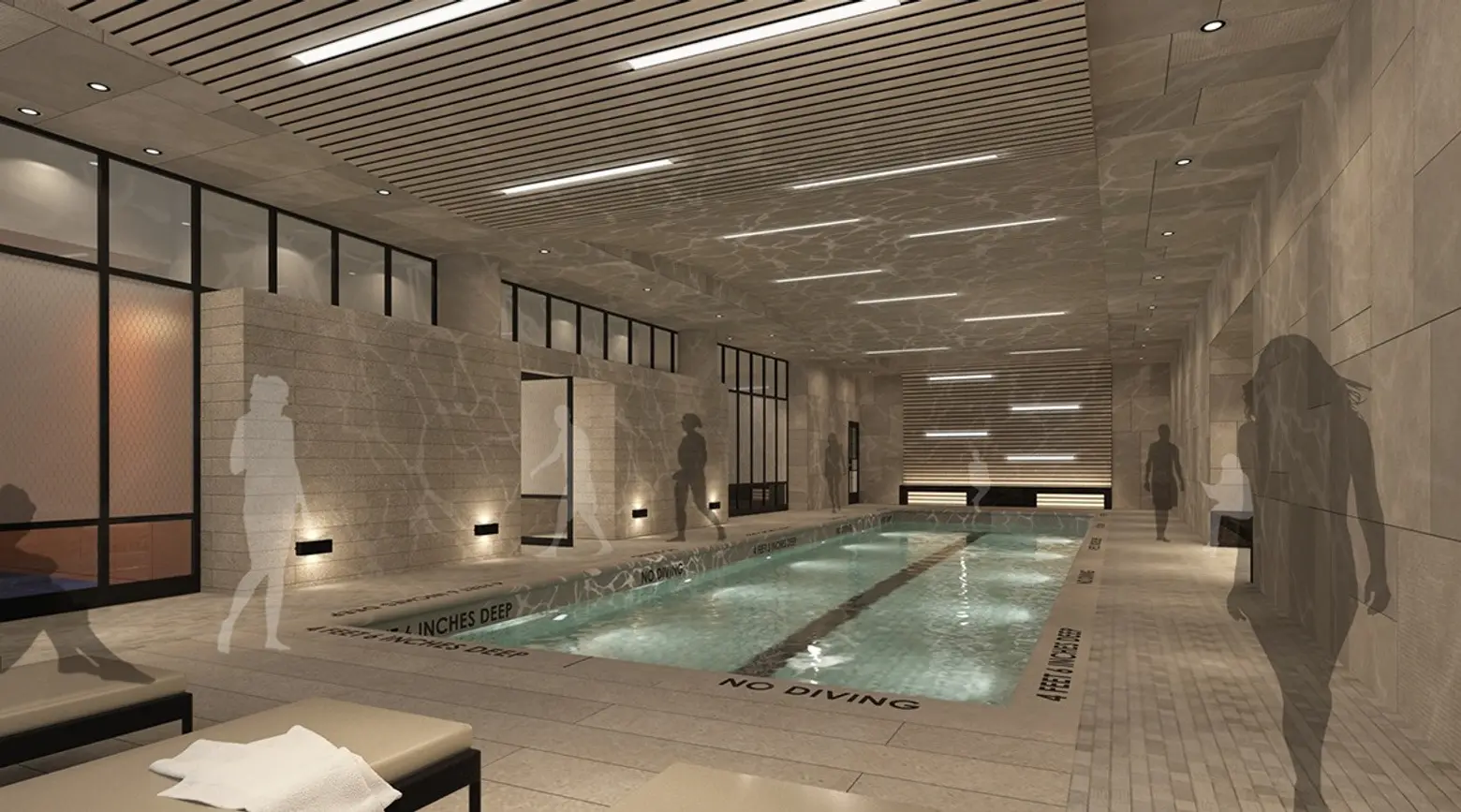 Rendering via McGinley Design
Designed by Beyer Blinder Belle, the tower is one of Extell's two new seven-story, mixed-use towers in the East Village. The other is located at 500 East 14th Street, the address of the "flexible format" Target. The retail store will measure 9,649 square feet on the ground floor and 17,705 square feet on the cellar. The building is expected to open in 2018.
Additional amenities include a full-service attended lobby, residents' lounge and a children's playroom. Some of the apartments will include private backyards, terraces or balconies.
Qualifying New Yorkers can apply for the middle-income units at 524 East 14th Street until April 11, 2018. Complete details on how to apply are available here (pdf). Questions regarding this offer must be referred to NYC's Housing Connect department by dialing 311.
Use 6sqft's map below to find even more ongoing housing lotteries.
If you don't qualify for the housing lotteries mentioned, visit CityRealty.com's no-fee rentals page for other apartment deals in the city.
RELATED: