This Lower East Side bar was ranked best in the U.S.
Double Chicken Please, image courtesy of World's 50 Best Bars
On this year's list of the World's 50 Best Bars, announced during a ceremony in Barcelona this week, New York City leads with six bars, more than any other city in the world, including two making the top 10. The Lower East Side's Double Chicken Please ranked sixth in the world, and the best in North America, and was given the highest new entry award. Katana Kitten, which serves Japanese-inspired drinks and fare in the West Village, came ninth.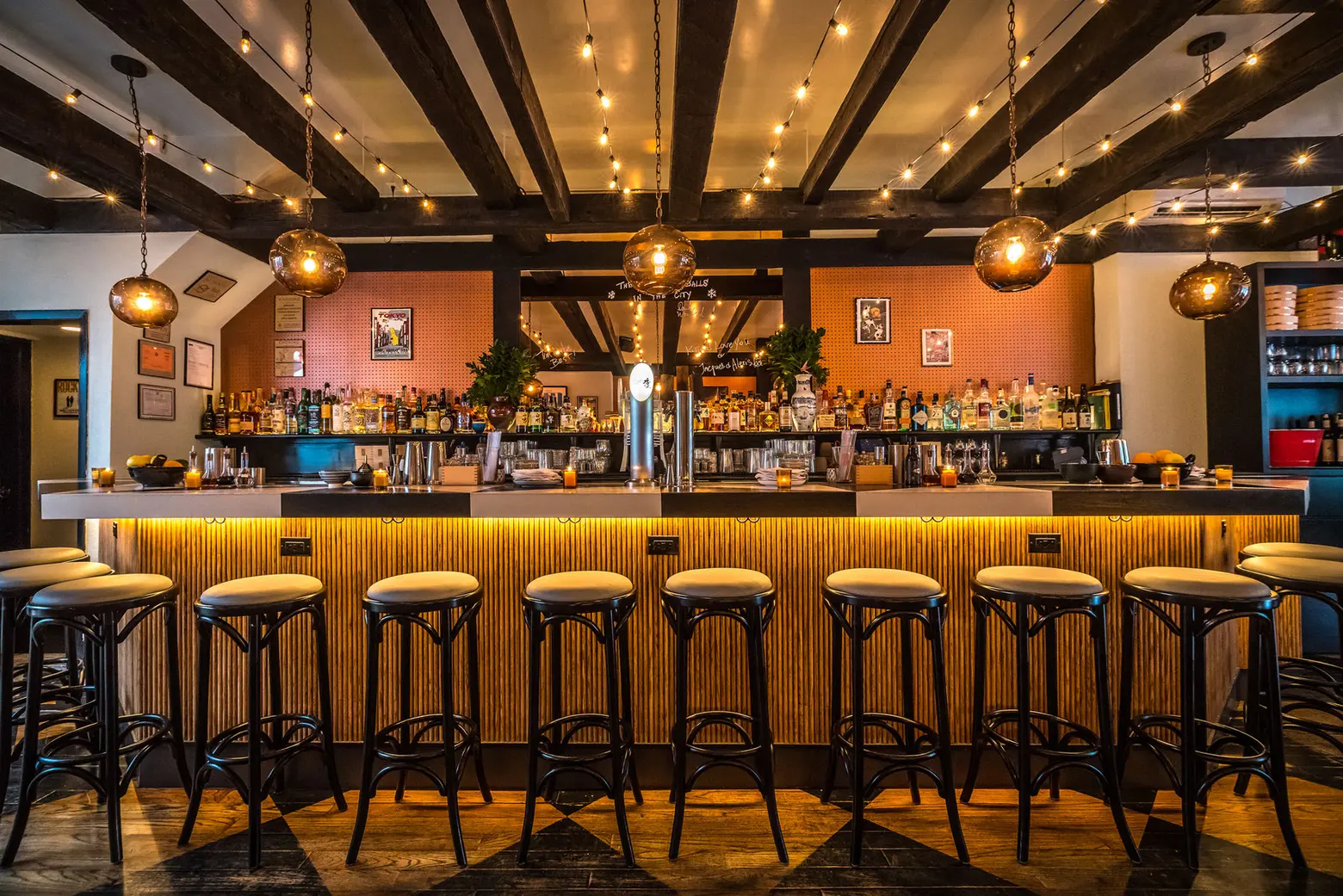 Katana Kitten, image courtesy of Noah Fecks
Double Chicken Please's name is well suited for its offerings, pairing creative cocktails with incredible chicken sandwiches. The spot's creative drinks take inspiration from foods, like the Mango Sticky Rice (mango rum, sticky rice, pu'erh tea wakame, and cold brew coconut) and the Cold Pizza (Parmigiano Reggiano, burnt toast, tomato, basil honey, and egg white).
The West Village's Katana Kitten earned ninth place, rising one spot from last year. The welcoming Japanese bar serves up Asian-inspired drinks like the Slowpitch Paloma (tequila, Pocari Sweat, Thai chili, and lime zest). They also offer customers izakaya-style bites like crispy chicken sandwiches.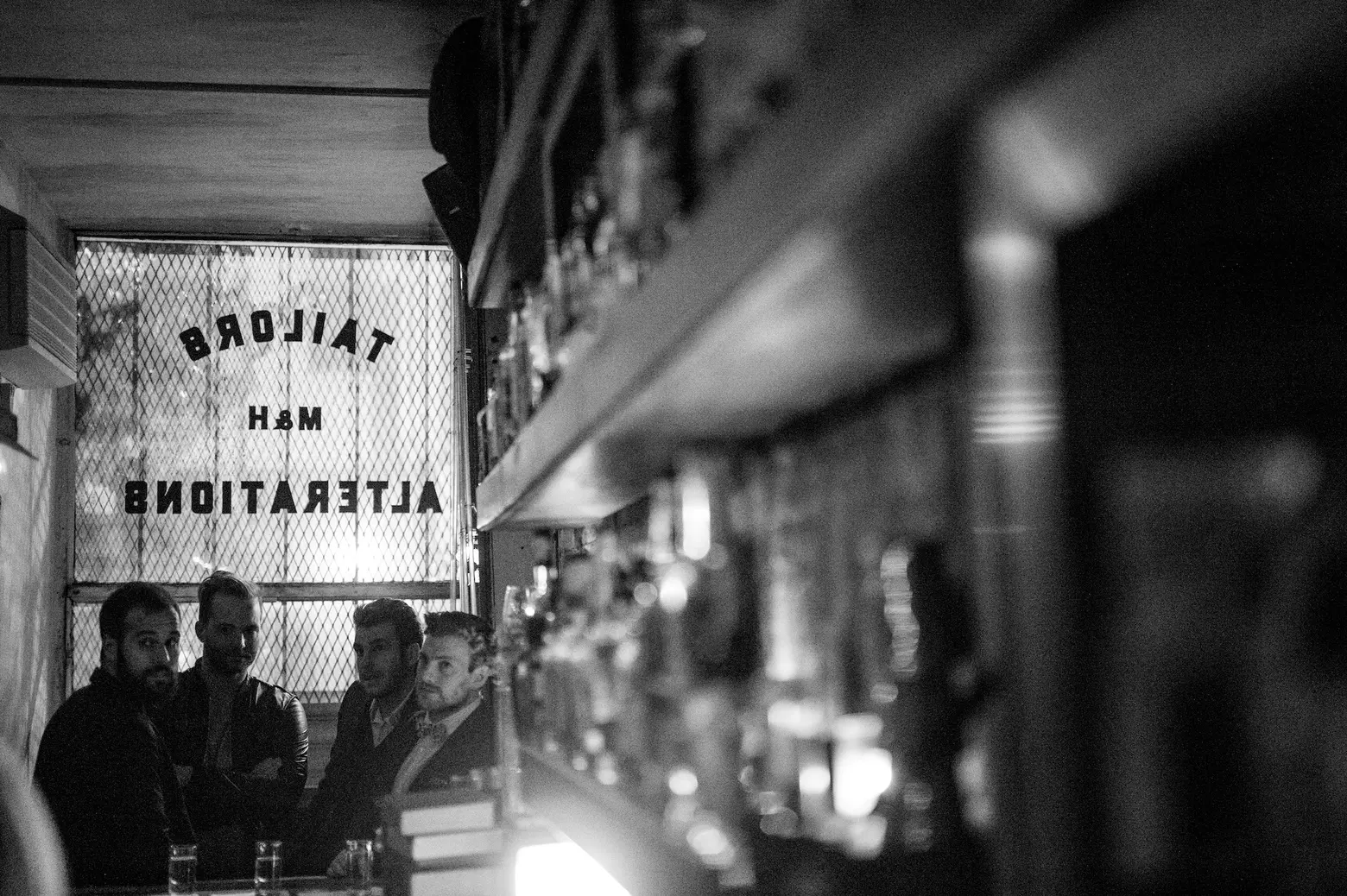 Attaboy, image courtesy of Eric Mesker
In addition to Double Chicken Please and Katana Kitten, four other NYC bars made the top 50 list. Ranking at number 22 is Attaboy, another LES bar serving creative cocktails and classic drinks. The bar is known for drinks like Ross' Penicillin, (scotch, lemon juice, and ginger-honey syrup), and Paper Plane (bourbon, orange bitters, amaro, and lemon juice).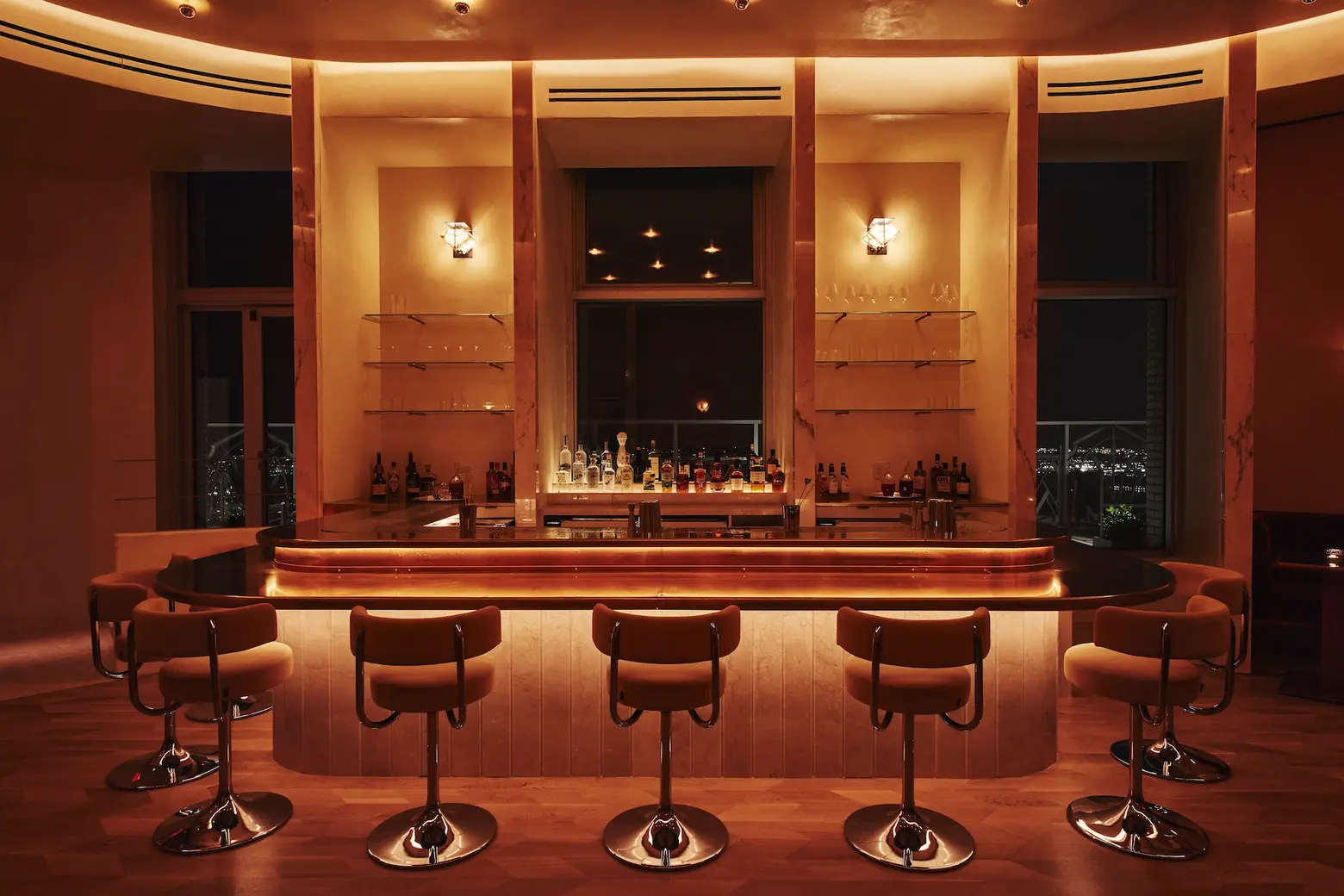 Overstory, image courtesy of Adrian Gaut
Ranking at number 34 is Overstory, an upscale bar located on the 64th floor of the Financial District skyscraper 70 Pine Street. Drink highlights include the Golden Bird (rum, coffee, turmeric, pineapple, ginger, and soda), and In The Clouds (whiskey, earl grey, vanilla, champagne, clarified milk). Better yet, the beverages can be enjoyed while taking in the incredible view courtesy of the bar's outdoor wraparound deck.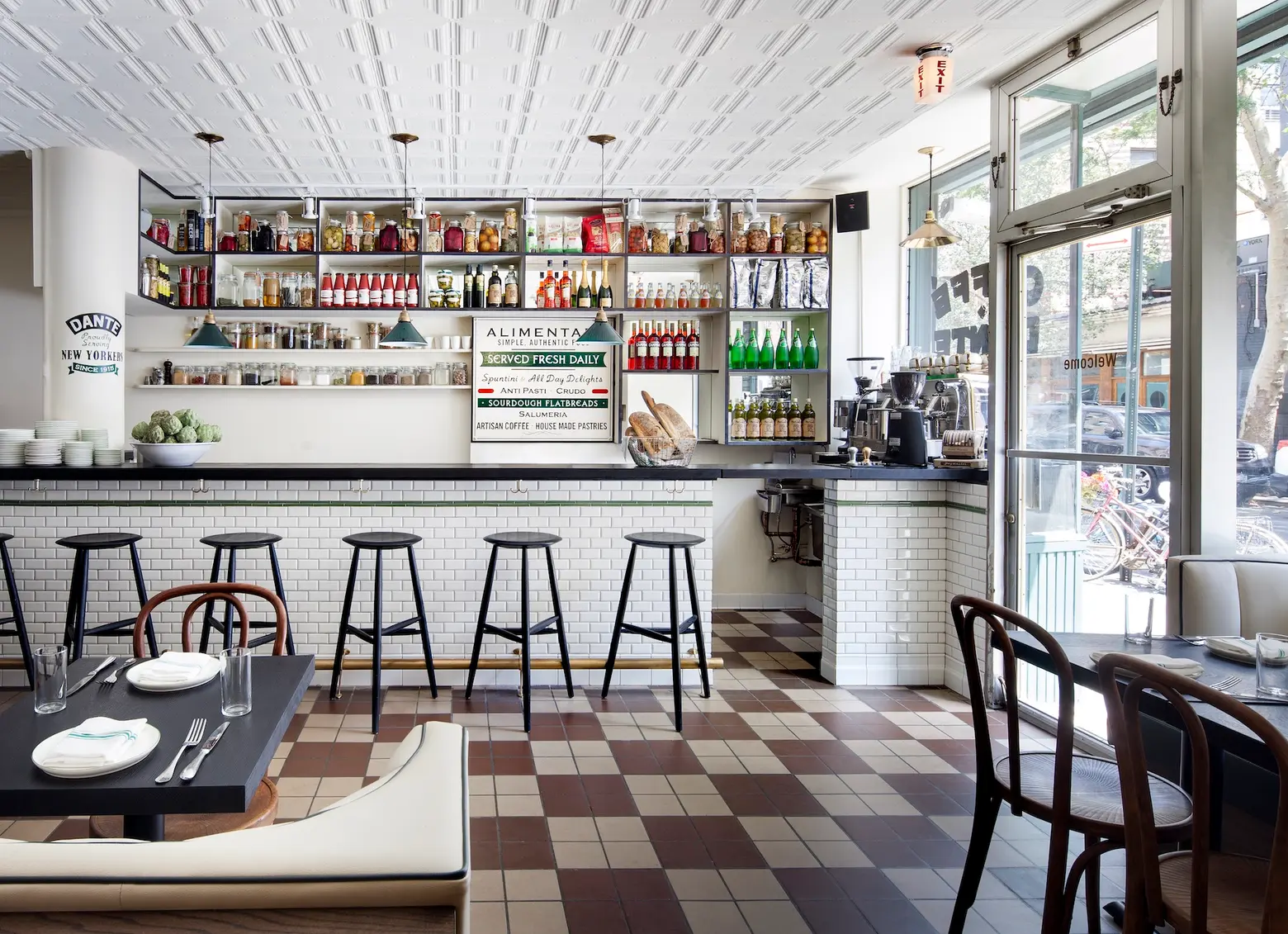 Dante, image courtesy of Steve Freihon
At number 36 is the West Village's Dante, a renowned bar that won the 2019 World's Best Bar contest. The bar is known for many drinks, but one that stands out is the Garibaldi, consisting of Italian bitters and juiced-to-order oranges. While best known for popularizing the negroni, Dante is widely loved for its food, offering a great brunch menu and tasty appetizers and entrees.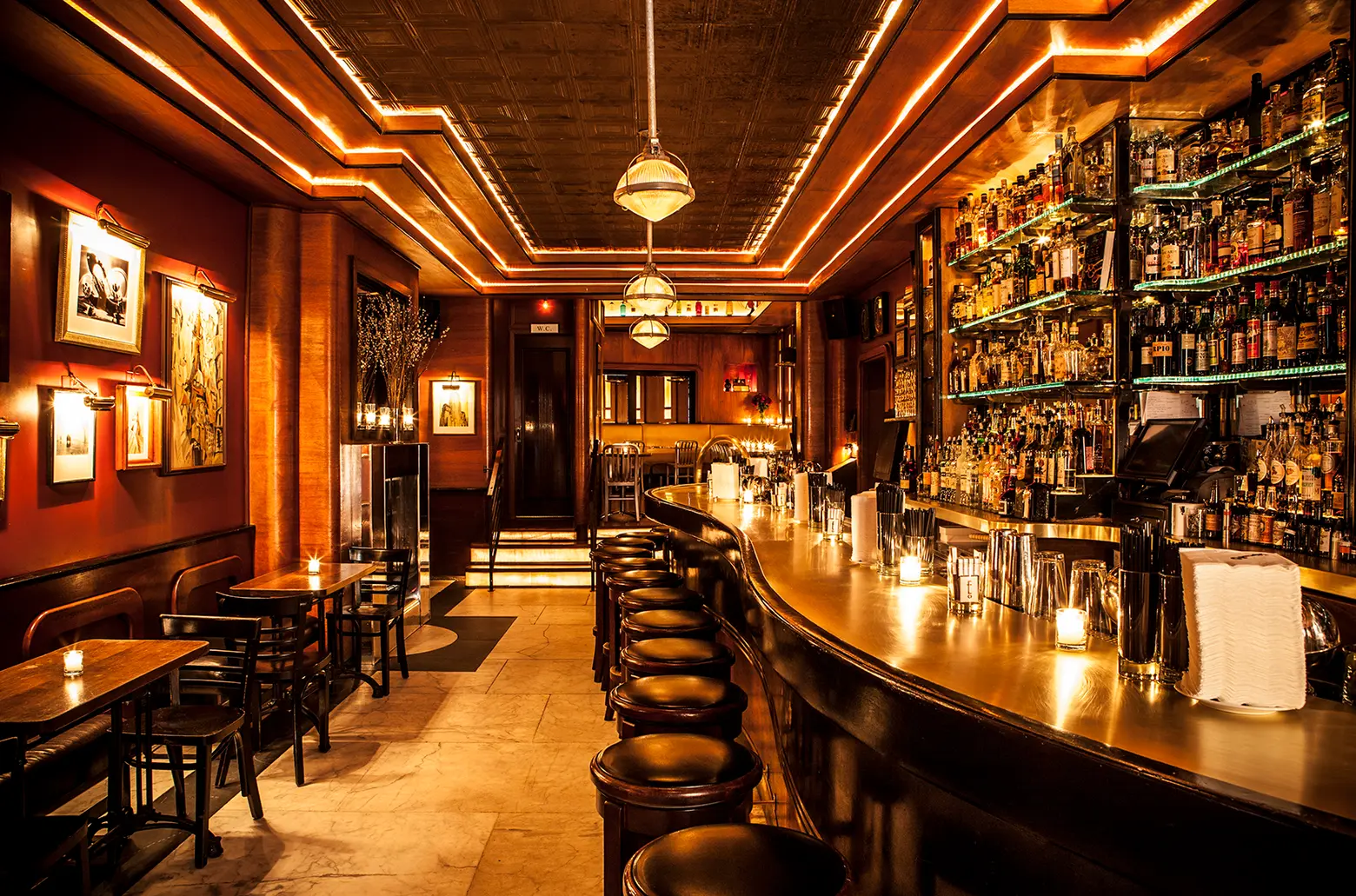 Employees Only, image courtesy of World's 50 Best Bars
Ranking at number 47 is Employees Only, a West Village mainstay that has been serving New Yorkers for nearly two decades. They offer a vast selection of whiskies, modern classics, and creative cocktails in addition to a great food menu. Menu highlights include the Mata Hari (brandy shaken with chai-infused vermouth and pomegranate juice), truffled grilled cheese, and bacon-wrapped lamb chops.
The annual list is judged by an "academy of more than 650 drinks experts, renowned bartenders and consultants, drinks writers and cocktail specialists," according to a press release. This year, Barcelona's Paradiso was crowned as the world's best bar, the first time a bar outside of New York and London took the top spot.
RELATED: