The best bar in North America is on the Lower East Side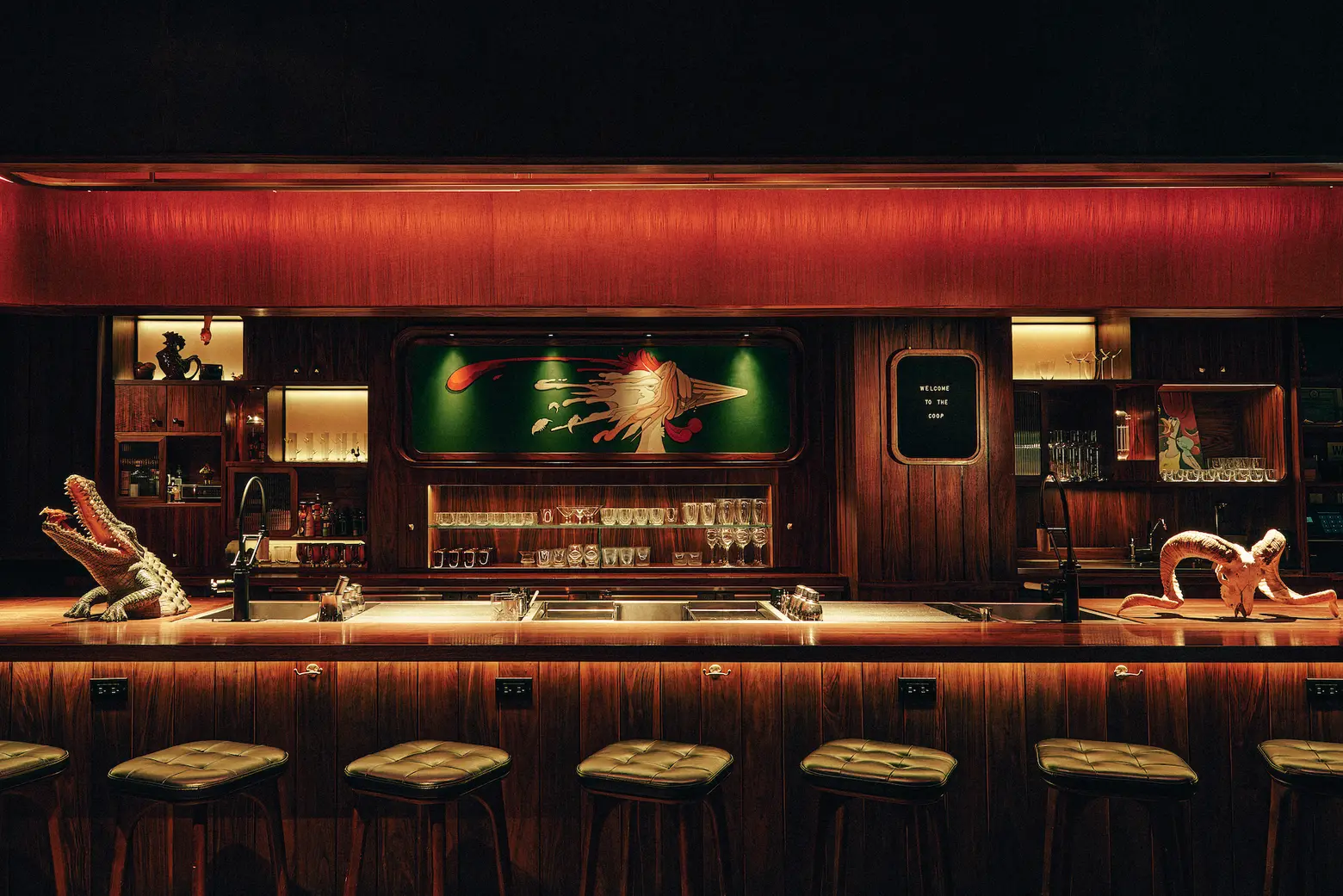 Double Chicken Please, image courtesy of World's 50 Best Bars
The best bar in North America is in New York City. The annual list of the world's 50 best bars was unveiled this week and the Lower East Side's Double Chicken Please took second place, making it the best bar on this continent. Two other Manhattan bars made the list: Overstory in the Financial District at 17 and and Katana Kitten in Greenwich Village at 27.
The 2023 World's Best 50 Bars list was unveiled in Singapore on Tuesday. The list is curated by "680 drinks experts with 50/50 gender parity, including renowned bartenders and consultants, drinks writers and cocktail specialists from around the world," according to a press release.
Double Chicken Please returns as North America's best bar, while rising up from sixth place on last year's list to second place in 2023. The bar is known for pairing innovative cocktails with delicious chicken sandwiches.
The bar's drinks are inspired by foods, including the Mango Sticky Rice (mango rum, sticky rice, pu'erh tea wakame, and cold brew coconut) and the Cold Pizza (Parmigiano Reggiano, burnt toast, tomato, basil, honey, and egg white).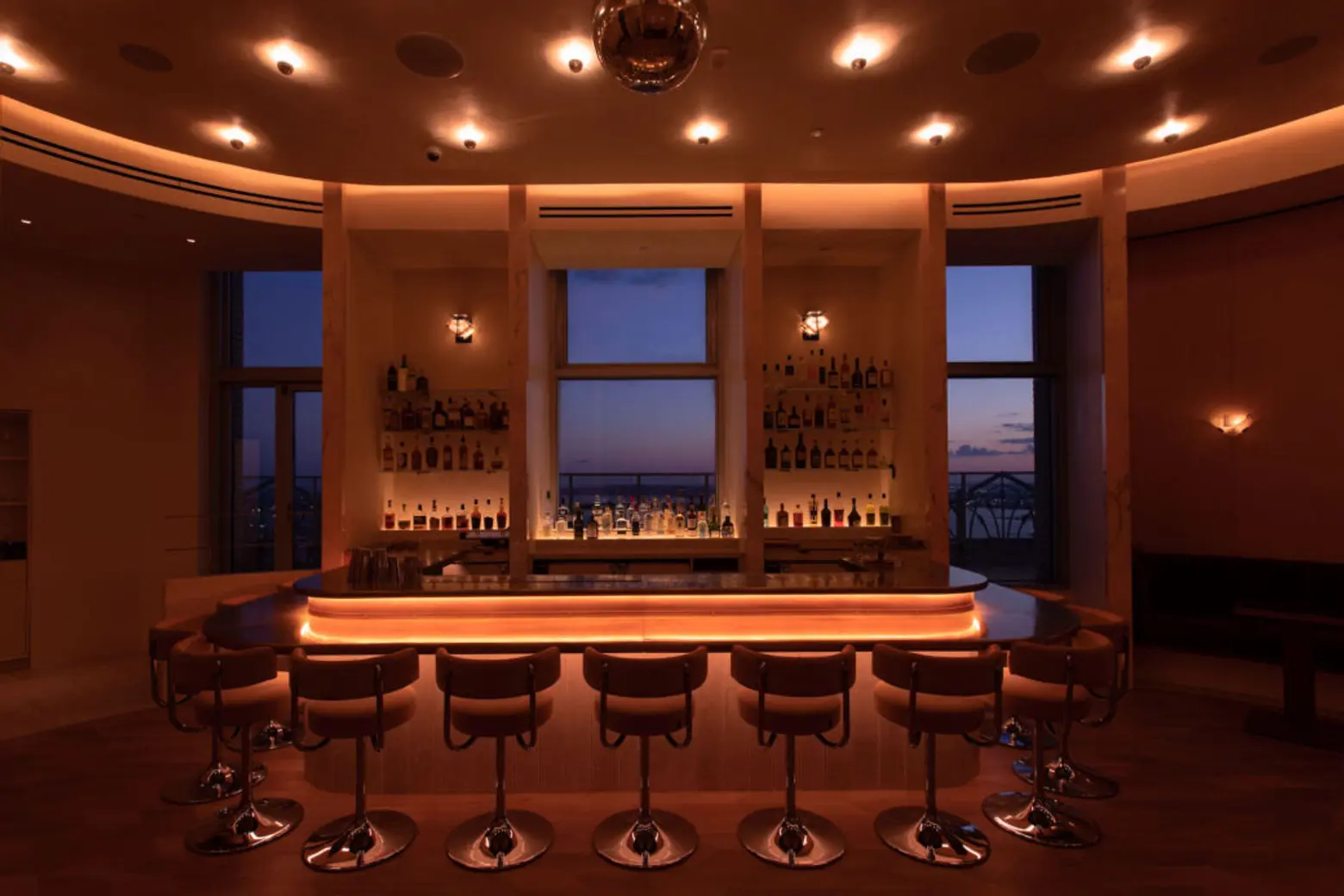 Overstory is another familiar face on the list, having earned the number 34 spot in last year's ranking. Located on the 64th floor of the Financial District skyscraper 70 Pine Street, the swanky bar's highlights include the Golden Bird (rum, coffee, turmeric, pineapple, ginger, and soda), and In The Clouds (whiskey, earl grey, vanilla, champagne, and clarified milk).
These delectable beverages can be enjoyed while taking in breathtaking views on the bar's outdoor wraparound deck.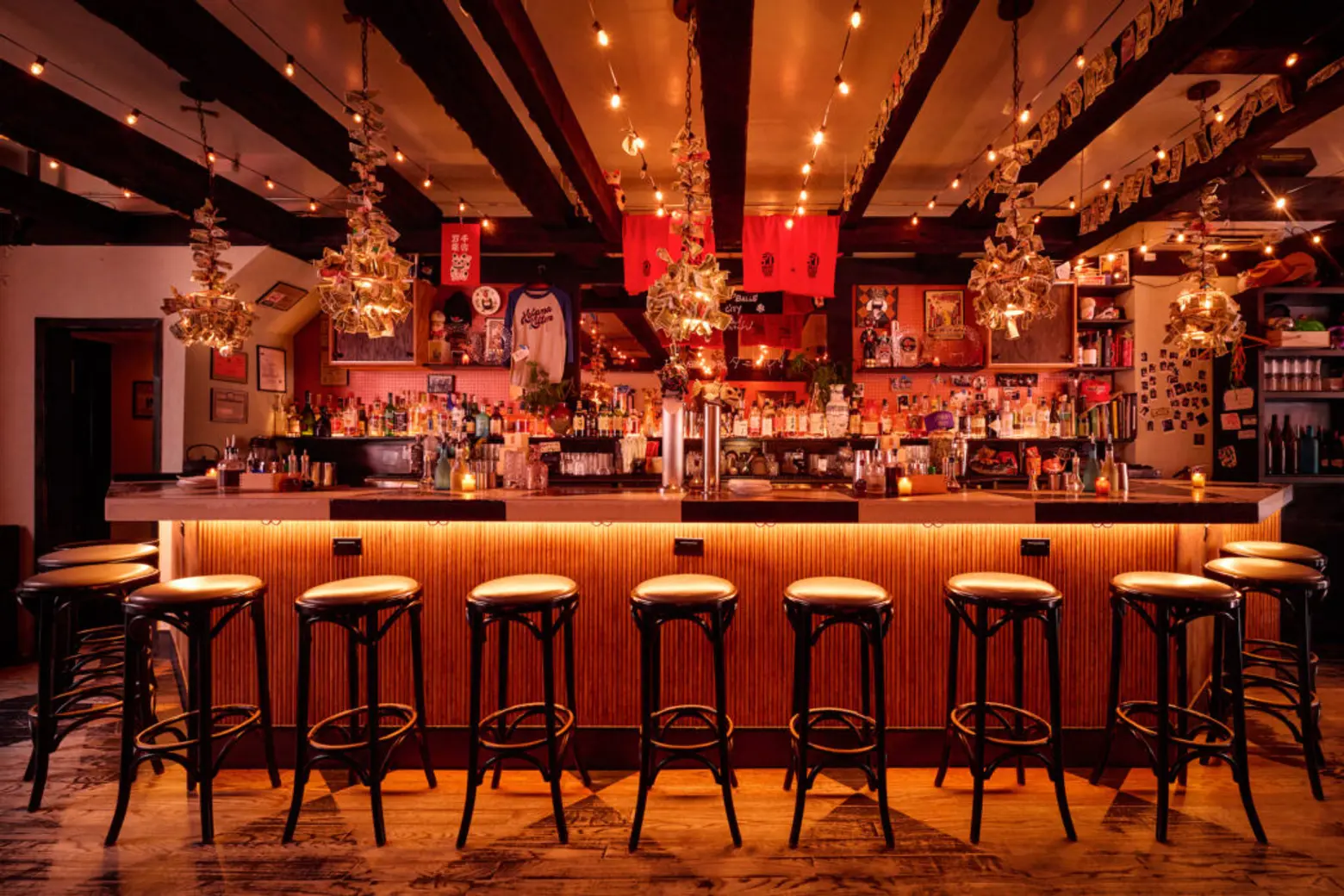 Katana Kitten is another returning finalist; last year, the West Village bar came in ninth place. The Japanese bar serves Asian-inspired beverages like the Slowpitch Paloma (tequila, Pocari Sweat, Thai chili, and lime zest). Their menu also includes izakaya-style bites like crispy chicken sandwiches.
Barcelona's Sips took the topspot in this year's list as the world's best bar, marking the second year in a row that a Barcelona establishment has earned the crown.
"At 50 Best, we take great pride in highlighting the unparalleled diversity of the global bar industry and we extend our sincere congratulations to each bar that has earned a place on this illustrious ranking," William Drew, director of content, said in a press release.
"We have once again seen the number of cocktail cities represented here increase, and hope this list continues to ignite the spark of wanderlust for cocktail lovers around the world."
RELATED: