Historic NYC restaurant Delmonico's reopening in the Financial District
Photo courtesy of Delmonico's
A New York City culinary icon is reopening its doors this September. Delmonico's, considered one of the country's first fine dining establishments when it opened in 1837, will once again welcome diners at its original location at 56 Beaver Street in the Financial District. Shuttered since the early days of the pandemic in 2020, the restaurant has since been renovated and features an updated menu created by Chef Edward J. Hong.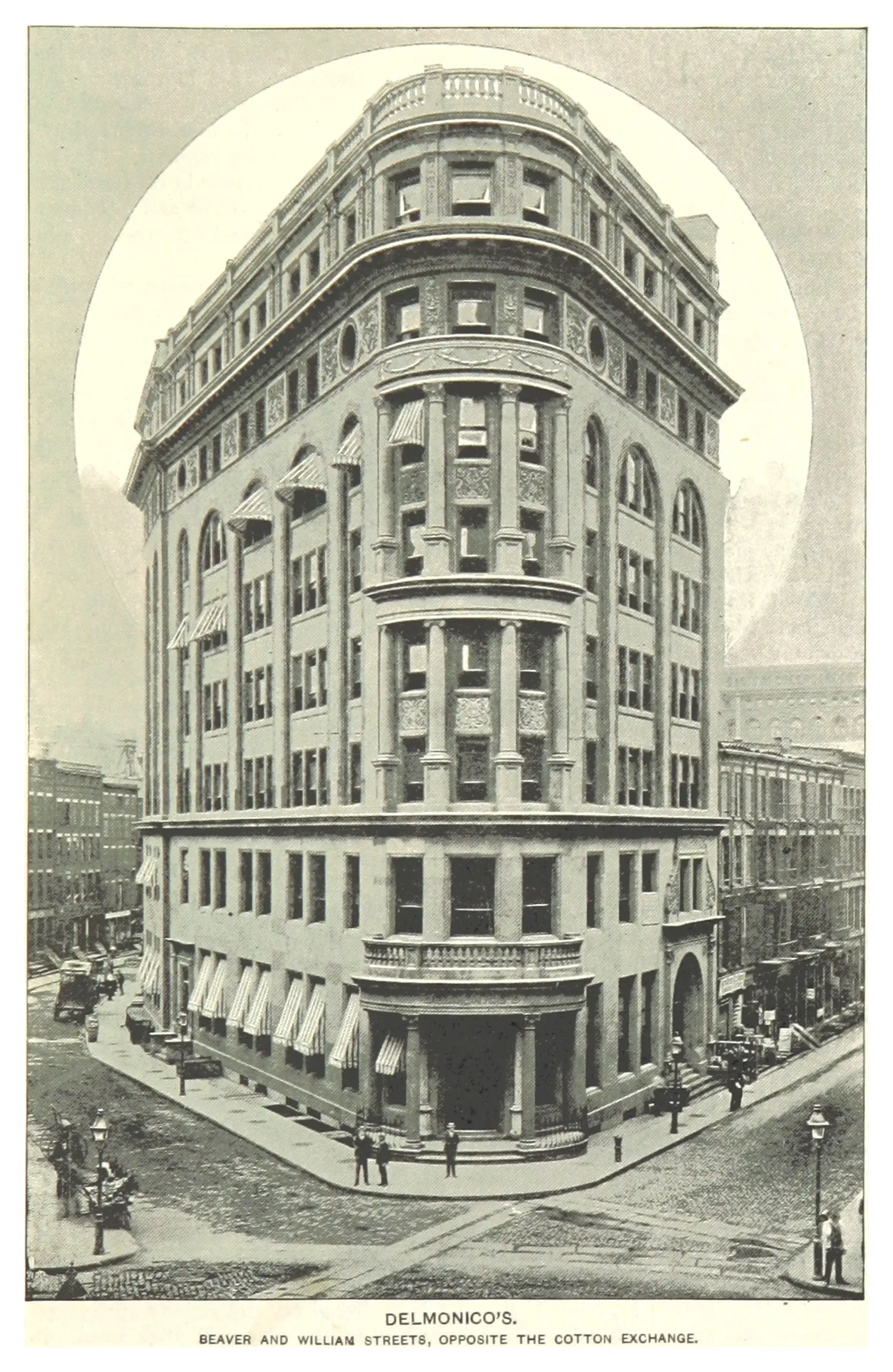 Photo of Delmonico's in 1893 via Wikimedia
Opened in 1827 by brothers Giovanni and Pietro Delmonico as a pastry shop on William Street, the restaurant moved to Beaver Street a decade later. Widely considered the first fine dining restaurant in the country, Delmonico's offered a luxurious dining experience unknown to diners at the time.
In addition to being famous for its steak, Delmonico's is reportedly the birthplace of Eggs Benedict, Baked Alaska, Lobster Newburg, and Chicken A la Keene. The eatery was also the first to serve women who were unaccompanied by men, which was prohibited at the time, as 6sqft previously reported.
The restaurant, which is officially reopening on September 15, will offer five private dining areas with enough seating for 500 people. New executive chef Edward J. Hong is introducing some new dishes, like Myung Ran Cesar Salad and Sea Urchin & Abalone Risotto while offering the classic dishes for which the restaurant is known.
"Delmonico's has always been in the unique position of serving guests from around the world," Hong said. "The restaurant is known for its high culinary standards and signature dishes and I'm excited to enrich Delmonico's dining experience by introducing the option of new global flavors and techniques while also celebrating its classic dishes."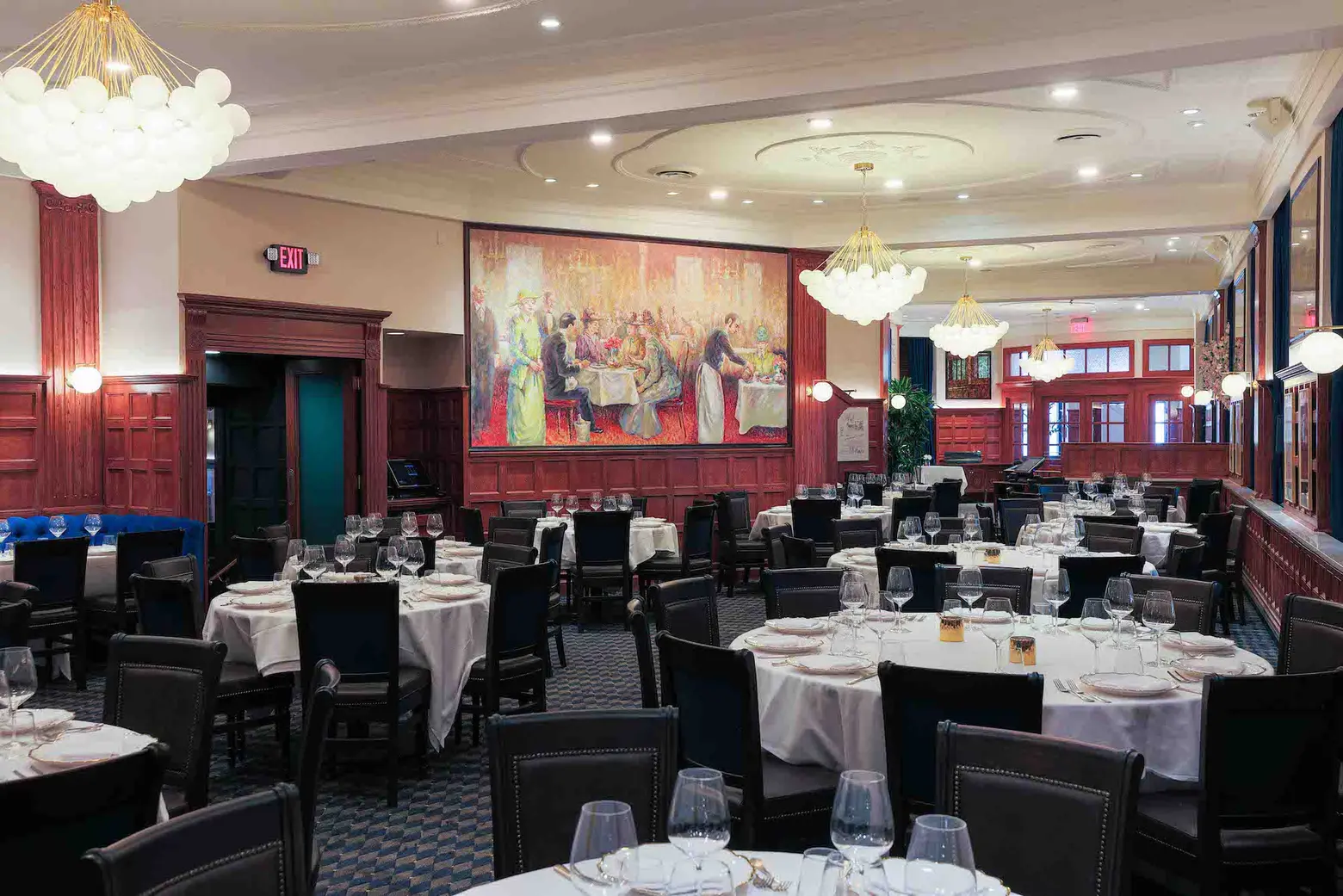 After shutting its doors to the pandemic, the restaurant faced eviction for $300,000 in unpaid rent and struggled to reopen due to disputes between the current and previous owners, as Eater reported earlier this year.
According to a press release, Dennis Turcinovic, who has been involved with Delmonico's since 1999, and his partner Joseph Licul signed a 15-year lease for the building at the end of last year.
"Delmonico's is a restaurant with deep-rooted history," Turcinovic said in a press release. "It was the first to use the term restaurant, the first to have a cookbook and the first to serve women sitting at their own table – it is a part of New York City's restaurant legacy and we are excited to welcome back returning guests but also introduce Delmonico's to a new generation of New York City diners."
The team also includes Max Tucci, author of the cookbook "The Delmonico Way; Sublime Entertaining and Legendary Recipes from the Restaurant that Made New York!," as the global brand ambassador. Tucci's grandfather was one of the owners of the restaurant in its post-Prohibition era and his family ran it for 60 years.
The full menu is expected to be unveiled in the coming weeks. Reservations are now being accepted and can be made here.
RELATED: