Battery Maritime Building's hotel-restaurant conversion is back on track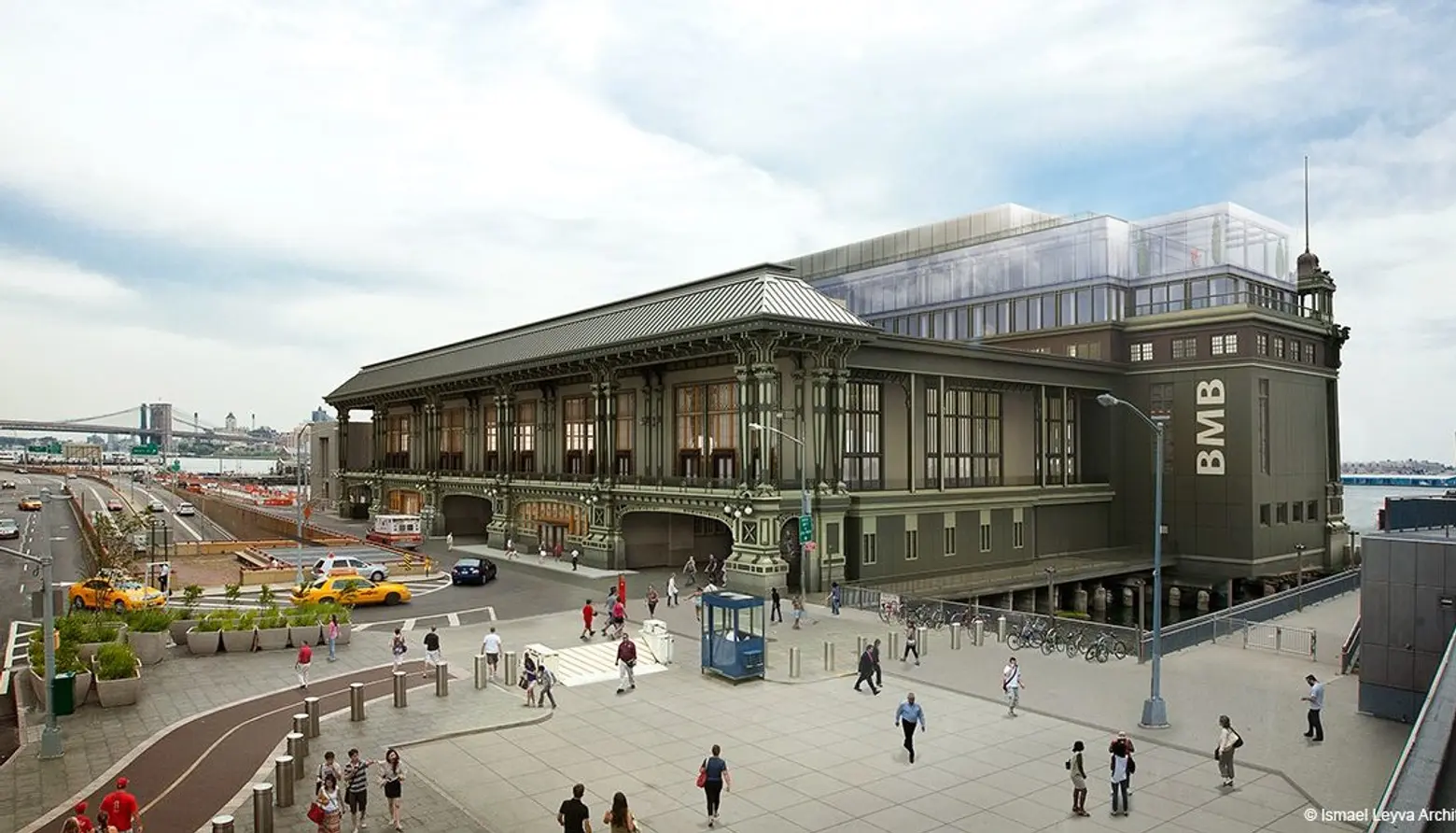 Via Ismael Leyva Architects
The plan to convert the landmarked Battery Maritime Building into a hotel and Cipriani rooftop restaurant is back on schedule after an injection of capital into the project, Crain's reported on Thursday. Developer Midtown Equities will take a 30 percent stake, allowing construction to resume this fall or winter. In 2009, the city first approved a plan to redevelop the building, which sits at 10 South Street in the Financial District, but was delayed after a series of legal and financial setbacks.
The project was originally being developed by the Dermot Company, which signed a 99-year lease in 2015 with the city. But since Dermot left the project after completing about 60 percent of the work, the lease transferred in 2017 to the new development team, which includes Centaur Properties and Cipriani.
According to Crain's, Midtown Equities plans to issue a mezzanine loan to the project, and will later convert to an equity stake. Ultimately, the developer will share ownership equally with Centaur and Cipriani. Construction will resume this fall or winter and take about 18 months, with the completion date sometime in the spring or summer of 2020.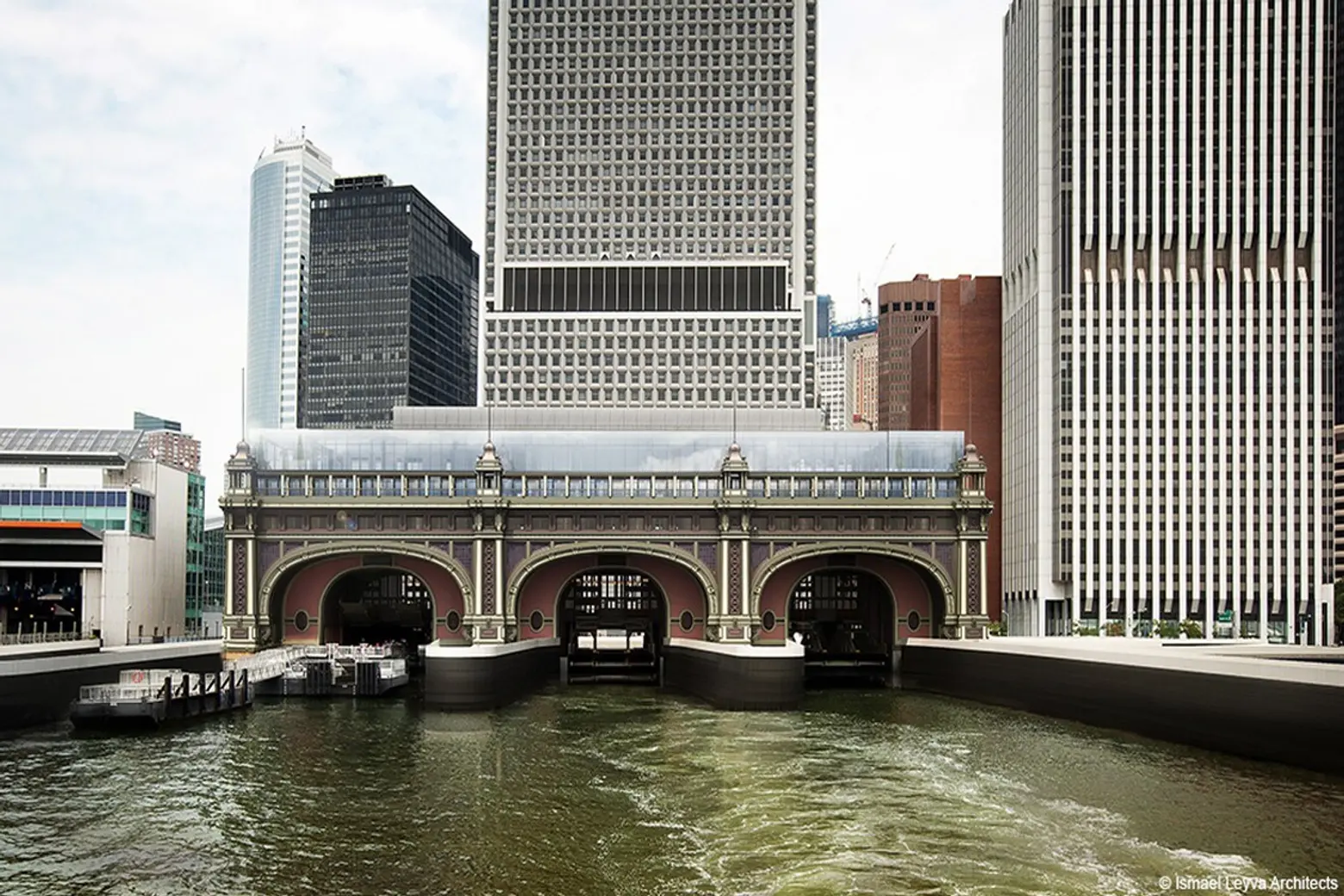 A Beaux-Arts building built in the early 20th century, the Battery Maritime Building was placed on the National Register of Historic Places in 1976. Designed by Walker and Morris, the building features over 8,000 elements of cast iron, steel plates and angles, sheet copper ornamentations, ceramic tile and stucco paneled walls and a mansard roof system. It was used by ferries for two decades and later became a U.S. Army post in the 1950s. Today, ferry service to Governors Island continues to run from the building.
[Via Crain's]
RELATED:
All renderings via Ismael Leyva Architects