City studying gondolas for Governor's Island transit option ahead of planned new development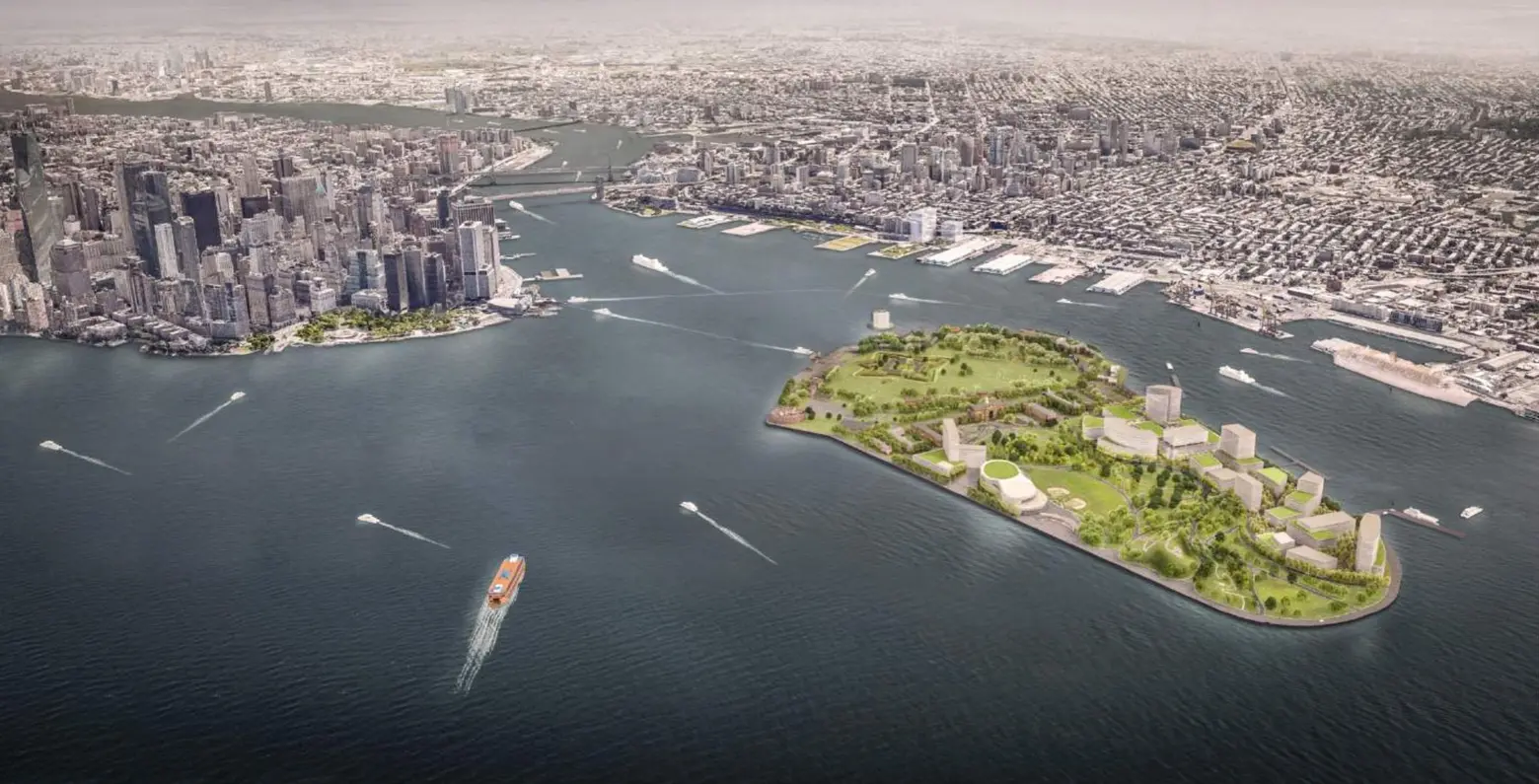 Image courtesy of The Trust for Governor's Island.
Among a growing chorus of futuristic transportation suggestions meant to meet the city's exploding need to get from point A to point B, Crain's reports that the city's Economic Development Corp. is studying a gondola that would operate from lower Manhattan to Governors Island. Though the idea has been proposed before, anticipation of a planned redevelopment project on the 172-acre island has fostered a new urgency.
The Trust for Governors Island is planning a rezoning strategy for the former military base which involves allowing 4.5 million square feet of ground-up commercial development, which would necessitate getting future workers on and off the island. Similar to the East River Skyway proposal which would transport passengers across the East River to ease the inconvenience of the impending L train shutdown, the gondola would shuttle commuters across the New York Harbor. Engineering firm AECOM has been hired to study the feasibility of running the aerial shuttle between the two islands, according to sources.
Neither the development corporation, AECOM nor a spokesperson for the trust would comment on the gondola study. A spokeswoman for the trust said that preliminary rezoning work is based on ferries being the sole mode of transport. But the gondola keeps popping up: In 2006 the Bloomberg administration asked architect Santiago Calatrava to design just such a system to run between Brooklyn, Manhattan and Governors Island–with a price tag of $125 million. And similarly, a prohibitive cost could very well sink this most recently-suggested flight of the gondola.
[Via Crain's]
RELATED: